We have had this report in from the guides at the Agua Negra Lodge in Bolivia, the anglers there have had an absolutely amazing week with many fish being caught.
It's difficult to put into words what an incredible week we have had, beyond the fishing, which was outstanding, we had an unforgettable week with an awesome camp and great hiking on the Aqua Negra. The memories will last forever.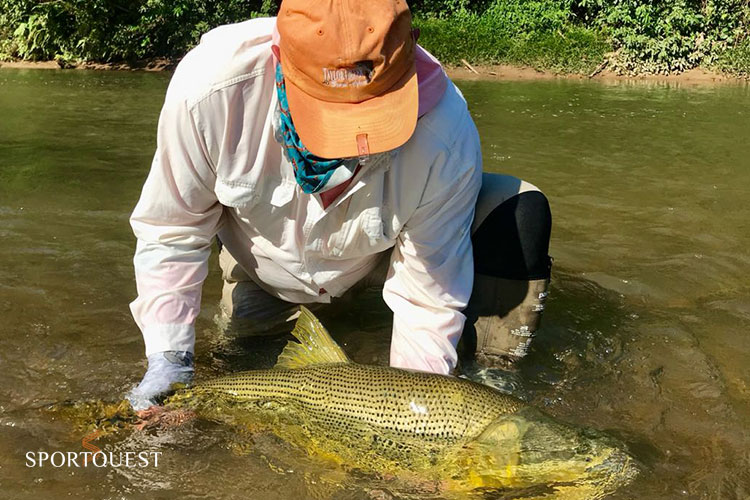 The conditions were really good on the Agua Negra. The water was a little off color at the beginning of the week, due to the previous week's flood, but this also made the fish move, and it gave us opportunities to find a lot of feeding frenzies.
Throughout the week, the fishing was also really good, with many small- and medium-sized dorados – and some even larger. We had numerous opportunities to land some monsters, and the group was lucky to get three over 25 pounds.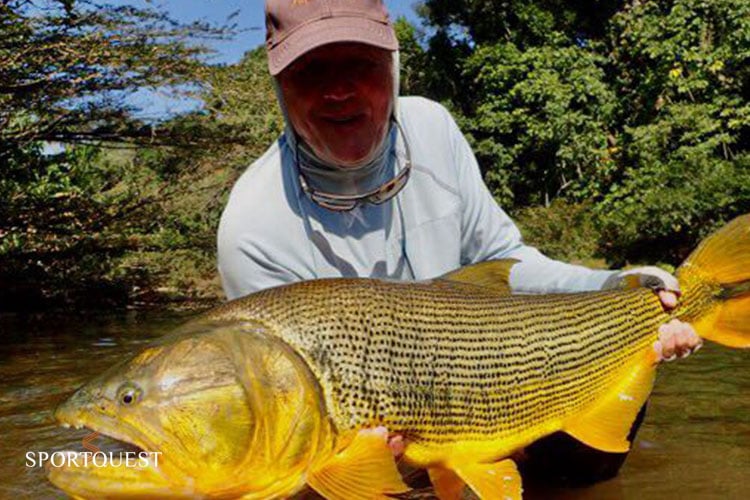 For flies, we mostly used deceivers – black and green and black and purple. The largest fish of the week was a 26-pound dorado, in the middle of a large school that was hunting for sabalos in very shallow water. An amazing fish!
Ready for more adventures,
The staff of Agua Negra Lodge.
PH 1-2-3: Ezequiel Perillo.
Thanks for the report Ezequiel, it looks like everybody has had a great week.
If you want to go and experience this beautiful location for yourself and catch some amazing Golden dorado then come and see what we have to offer there HERE.
Tight Lines
Matt