We have received this amazing report in from the guides in Bolivia at the Agua Negra Lodge, the Golden dorado are on the feed and the anglers are getting great sport.
Some of the most exciting freshwater fishing can be sight fishing for huge dorados. Knowing of the incredible speed and power of dorados can be a challenge when you need to stay calm as you think about how to make a 6- or 7-meter cast.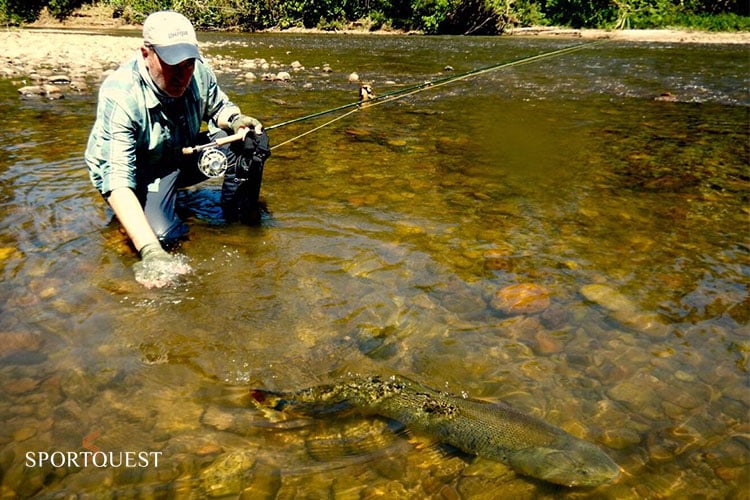 This week we shared really good moments, including sight fishing in freshwater, with Julio, Matias, and Patricio from Argentina and Laurence from France.
The weather changed a lot during the week. It started off cold, which made the fishing a bit more challenging because dorados stayed in the pools and weren't on the hunt. But things improved a few days later, when the water and the weather changed, and the fishing got really good. We caught many small- and medium-sized fish in the main river the first couple of days, and then we found some incredible fish chasing sabalo as soon as the water start getting clear.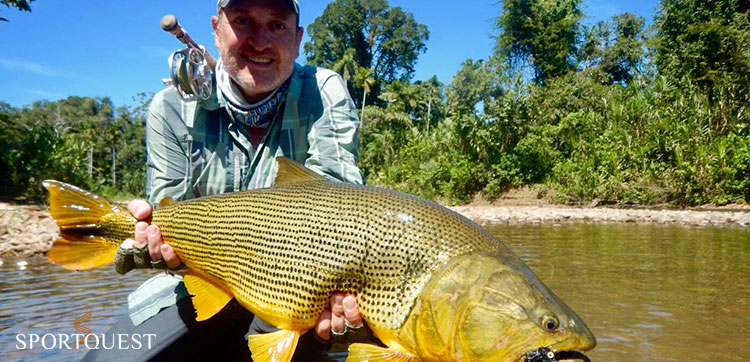 The best fishing of the week was in the medium and lower sections of the Agua Negra. Feeding frenzies allowed us to enjoy the power of nature, and we went crazy trying to put flies in front of big dorados. We landed over 8 fish that were around 18-20 pounds, in addition to some small- and medium-sized ones. Sight fishing for dorados is some of the most exciting and challenging fishing, but once you connect, you can feel how powerful they are, even in very shallow waters.
Ready for more adventures,
The staff of Agua Negra Lodge.
Thank you for the report guys, it really looks amazing out there.
If you fancy targeting these amazing fish then take a look at the lodge HERE
Tight Lines
Jonny