Alaska salmon fishing report and it's that magical time again, the spring air is crisp, the weather starts to warm up, wildlife have awaken from their deep dark sleeps. Lodges have spent the last month doing building, repair and maintenance work after the long winter.  Anglers all over the world have been purchasing tackle, cleaning tackle, stretching lines, tying flies all in preparation for one thing.  "The famous Alaskan Salmon run"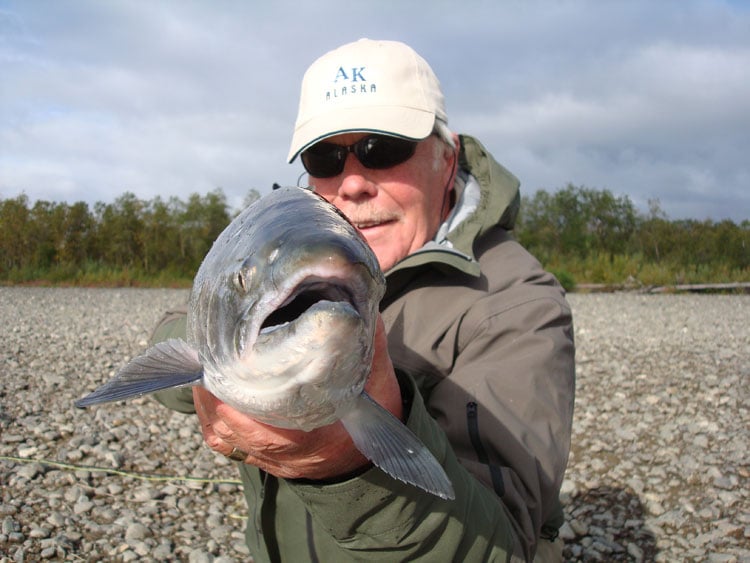 Each year the whole eco system of Alaska relies on the returning Pacific Salmon run, where adult fish that have been feasting and growing fat in the sea, return each year to the rivers to spawn.  Usually they return with uncanny precision to the river where they were born. It is thought that when they are in the ocean, they use magnetoception to locate the general position of their native river and once close to the river, that they use their sense of smell to home in on the river entrance and even the actual gravel bed they were actually spawned from.
This amazing annual Salmon run which sees "literally millions upon millions of returning Salmon" is vital not only to us anglers but also the fragile environment. All pacific salmon naturally die after spawning which releases significant nutrients contained within their carcasses, which is essential to terrestrial wildlife such as bears, eagles and riparian woodlands adjacent to the rivers. This has knock-on effects not only for the next generation of salmon, but to every species living in the riparian zones the salmon reach.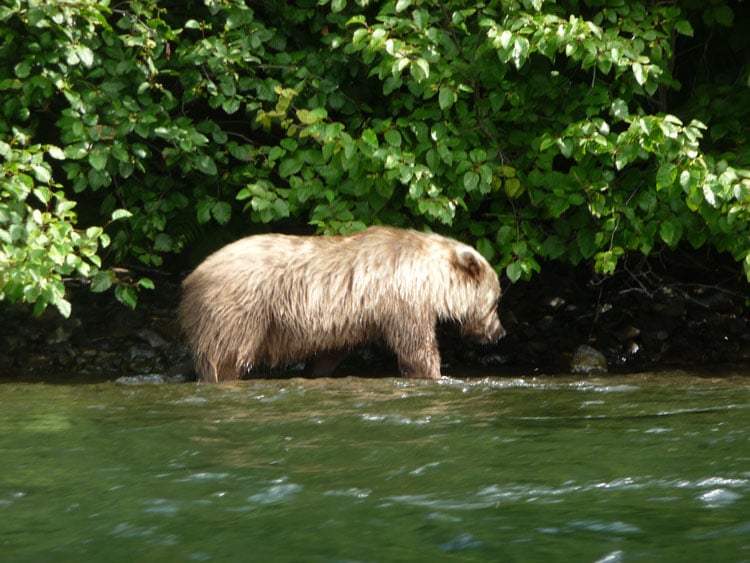 For us sport fisherman, timing of these salmon runs are critical. There are seven different species of Salmon that inhabit the Pacific Ocean which are collectively known as Pacific Salmon, but only five of these species run up rivers in Alaska. These five species have an uncanny timing of running up their home river with amazing precision. However the different species run at different times of the year plus variations in the exact timing of each river depends on factors like position of the river mouth along the Alaskan coast. For us fishing fanatics other factors come in to play like location of all the various lodges on each river and what rivers they have access too. "It is all these important things that make the difference between a great holidays and an unbelievable amazing holiday".
Good sport fishing isn't hard to find in Alaska. In fact, there are 3,000 rivers, 3 million lakes and 6,640 miles of coastline; the greatest challenge can be deciding where to get started. From us angler's perspective, Alaska is enormous; fishing it all would require one to cast across a million acres of streams, lakes and water-lapped shorelines every day for a full year. Think of it as "the old anglers' quandary – so much water, so many fish, but such little time".  This is where our experience with our lodge partners come in, for we detail at all our locations the exact timing and season for each species, so regardless if it is one particular species you wish to target or weeks when the rivers are full with many different species, the choice is all yours.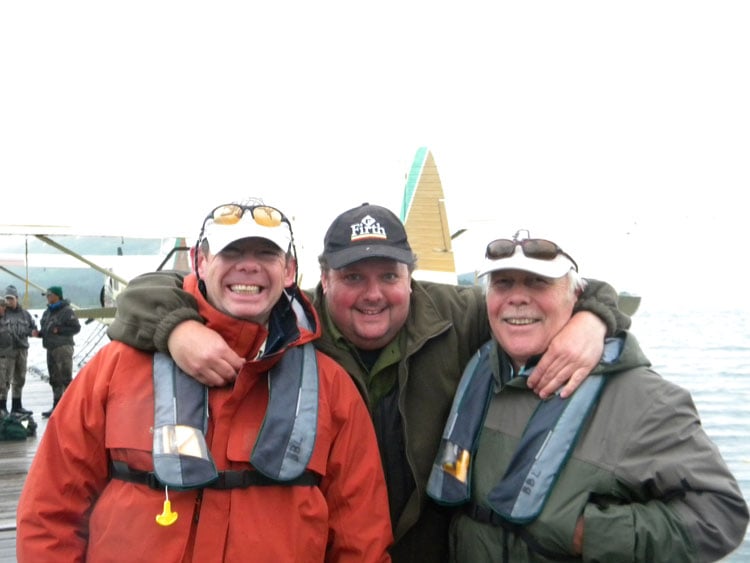 Fancy Alaska Salmon Fishing then Click Here to see all our lodges, so if you have not yet finalised your plans for the season, which starts right now. Let us give you all the help and advice you need. Plus on some lodges we have some great late deals on certain weeks.
Happy Salmon season to everyone who travels.
Kind Regards Peter Collingsworth