It has happened again, overnight the shoals of mackerel have turned up at Å and with them also are the big halibut, anglers out there are having some amazing fishing. Read the latest report here.
4 anglers came to us Wednesday evening, experienced fishermen who have fished many places in the world. However, they have never fished in Norway, and the ultimate goal was, of course halibut. That's why the guide boat was booked with holiday guide Nikolaj Hjorth, who came with the guests.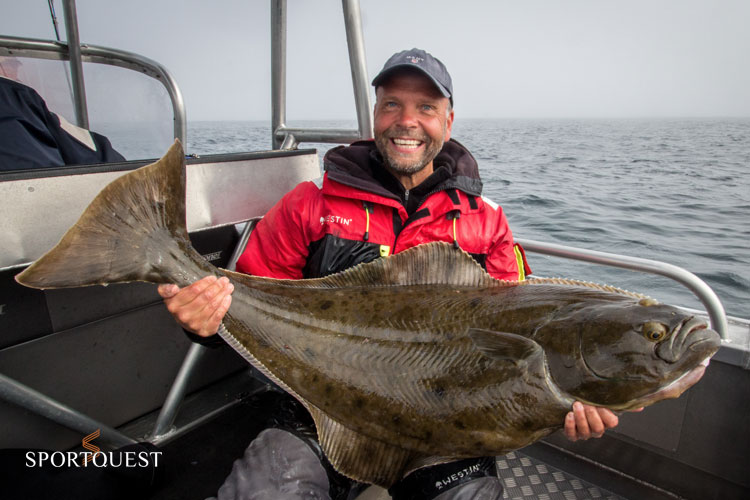 Shortly after the first fish at 95cm, I said to Kim; "We all know who catches the biggest on the trip. We do not say that, but we know it… "Everybody laughed and tore each other on the boat, but 5 minutes later Kim puts a restraint and a friend asks," Is it bottom? ". At the same time the rod top starts to swing and the fish is swimming! After a good fight, where everyone is aware that it is a big fish, the halibut comes to the surface. Nikolaj quickly ensures the shark hook in the jaw and the fish can be measured for up to 197cm (est 250lb). What a start on the first days halibut fishing !!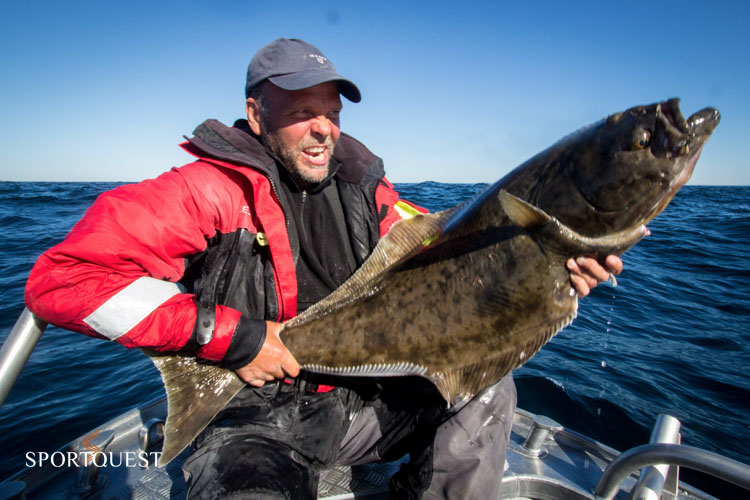 Throughout the week, catches have been caught with halibut in numbers, good with cod with the largest going about 16kg and the seawater is always clear in the flowing waters of the fjord. There was a good catch and in the guide boat there was loud cry and cheers over the violent attacks on poppers and stick baits in the surface. Biggest coalfish about 15kg.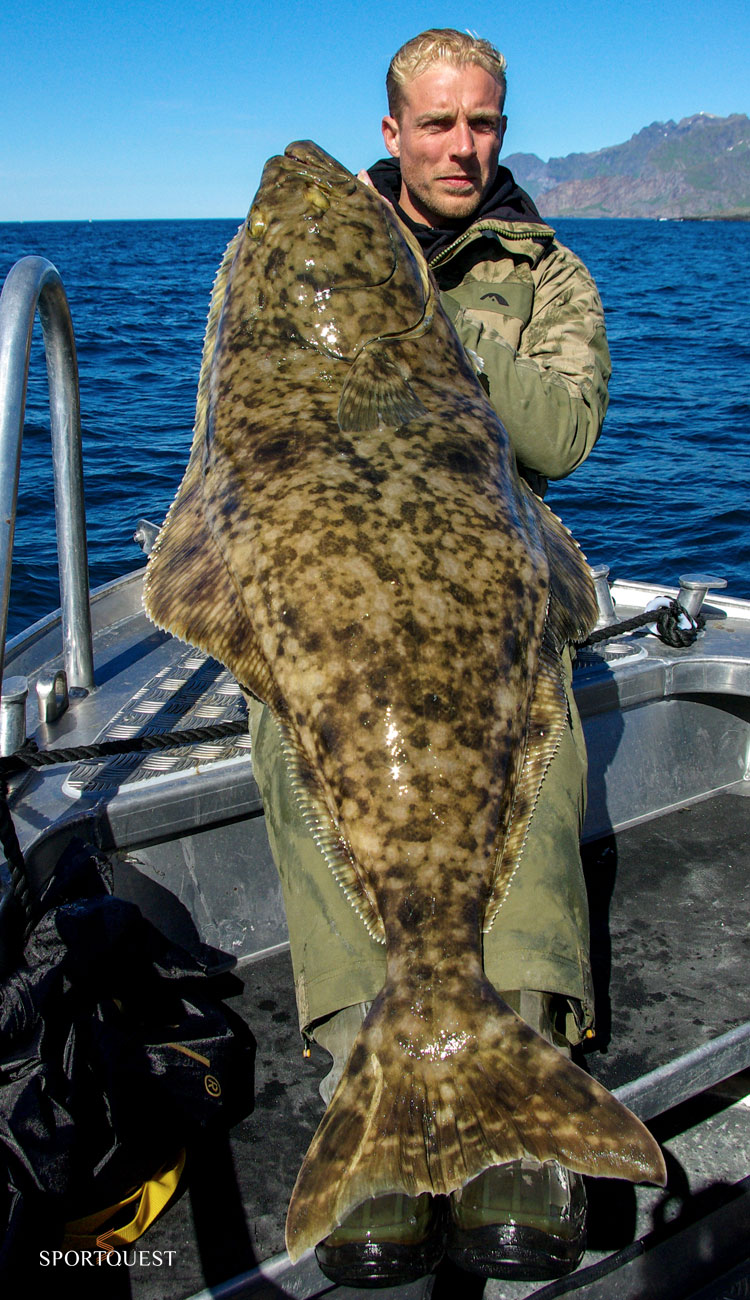 In addition to fishing, the guests have been able to look forward to the majestic dolphins catching up with the boat, the whales who have warmed up after the winds, puffins and eagles who have played around the boat and spent a week of wonderful time at sea in beautiful sunshine.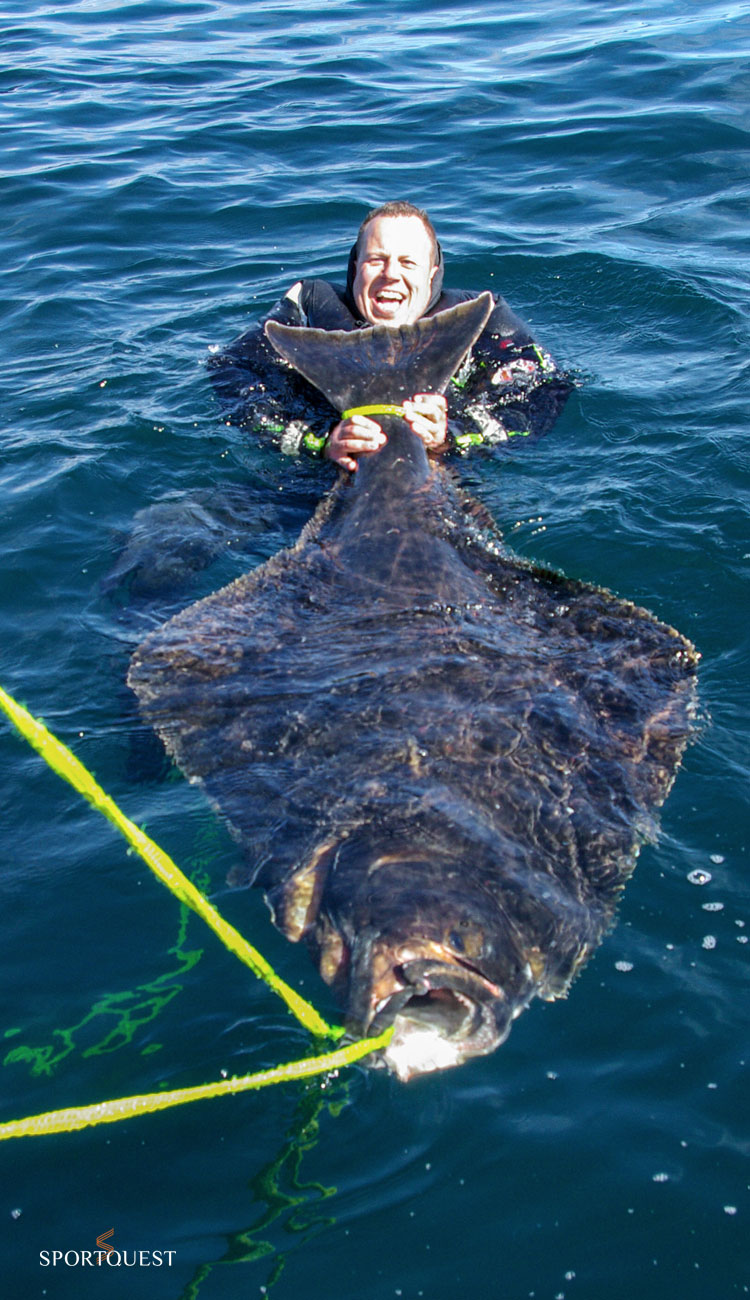 The first mackerel have also been seen when the seagulls and boulders dive while the coalfish chase underneath. It usually means that big fish follow after to eat the fat mackerel. Today, new guests have arrived and we look forward to sailing for Lofoten's wild game.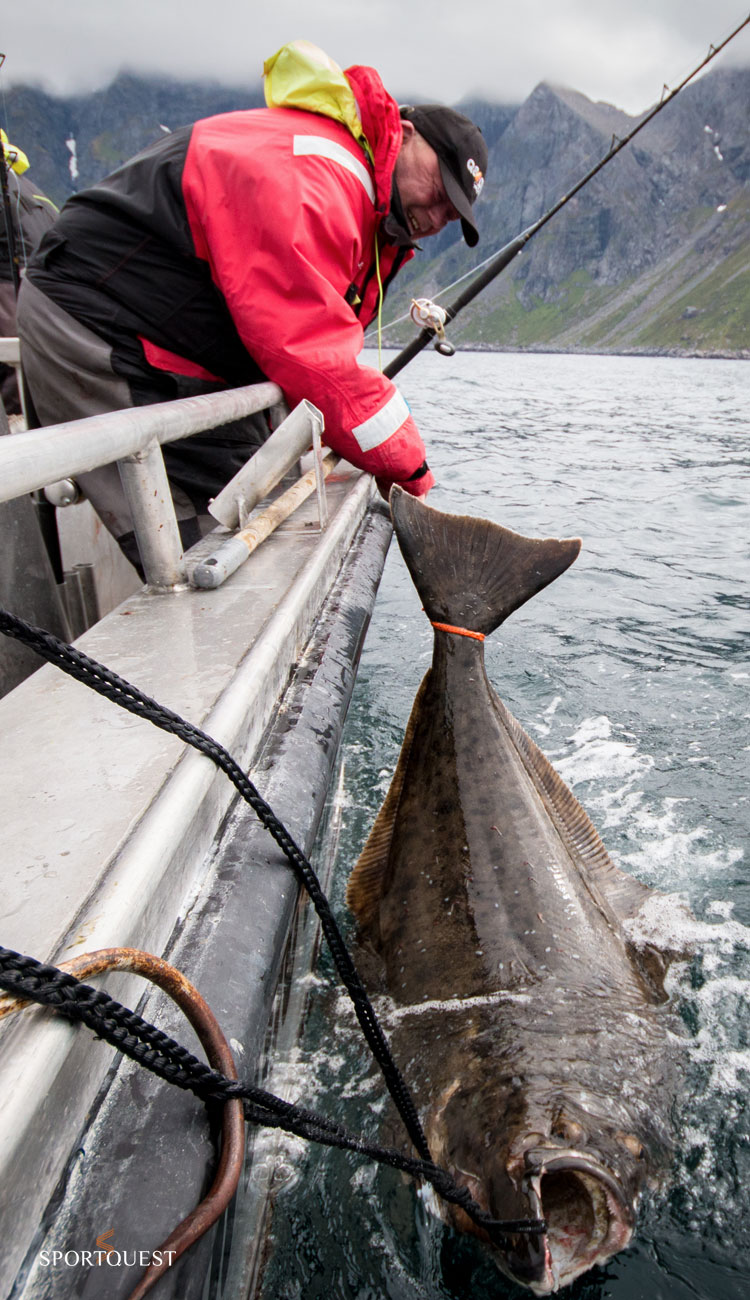 Tight lines!
André Starkenberg, Alexander Lindgren og Nikolaj Hjorth
Thanks for the report guys, it's great to hear that Å is fishing so well again, now is the perfect time to go and catch the fish of your dreams, take a look at this amazing destination HERE
Tight Lines
Matt