Just a short report from the weekend from our most popular destination located on the Lofoten Islands called Å and by the looks of it they are experiencing some pretty fantastic weather and more importantly amazing fishing.
After the news last week of those 4 super huge Halibut went viral, we were inundated with phone calls from anglers wanting to fish there plus the media were all over the story and will be appearing in both 'Total Sea Fishing' & 'Sea Angler' over the next couple of months so be sure to grab yourself a copy to read the full report.
We are down to very limited numbers of weeks for 2018 so if you keep meaning to get something booked up then you will have to act fast and don't worry if you have already got your next adventure planned, we are taking bookings for 2019….So simply call us on 01603 407596 and we can get something reserved for you, before we sell out!
FISHING REPORT
This week, the weather in Lofoten has been absolutely amazing with flat water and radiant sunshine. On Friday a couple of boats went out for a long trip to fish Cod and they were not disappointed and when the boats returned they reported of fine Cod weighing over 15kg. In the midst of this cod race, it also hit a really nice halibut that, after a shorter battle, could be landed and measured to 146 cm and after some photography; this nice Halibut could of course swim.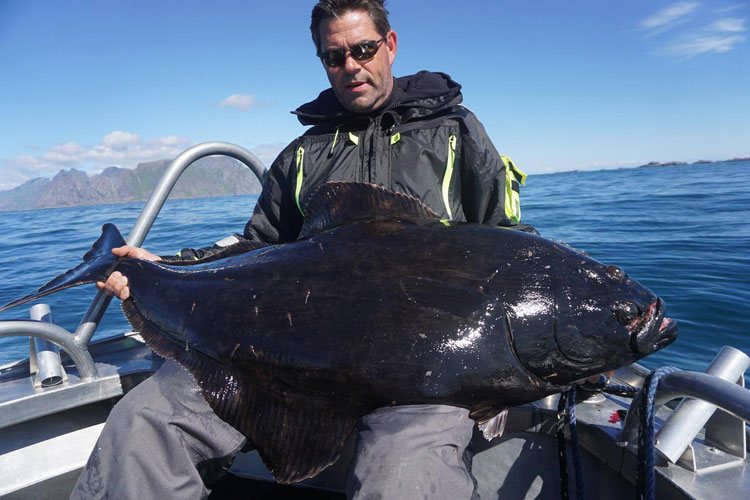 Martin was out in the guide boat over the weekend where they landed on the Halibut and they managed to land two fine specimens of 122 and 138cm.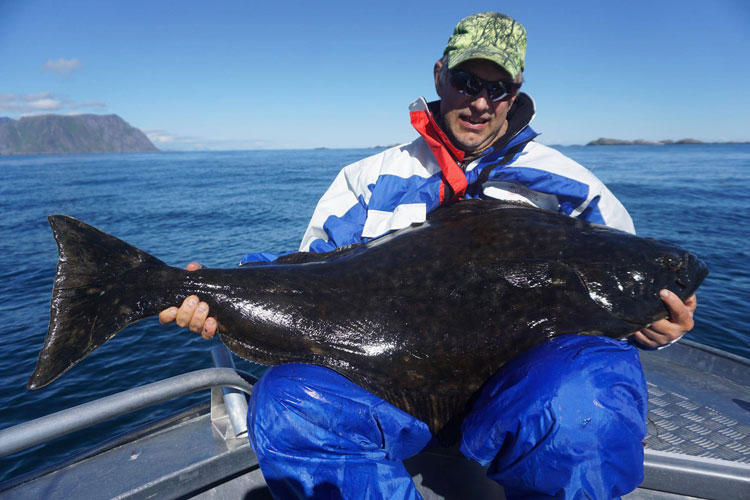 Over the past two days, much focus has been on cod and Coalfish, which has been quite crazy most of the time with fine fishes over 15kg on both species!
Today our Dutch guests have been looking for flounder and have managed a nice 129 cm fish that got to swim again after some quick photos !!
Tight lines Å
Alexander and Martin
Awesome report guys and thanks fro keeping us updated. We love reading how the fishing is going and is especially handy for travellers who are due to arrive. If any of you reading this want in on some of this action then get in touch, you will not regret it!!
Tight lines
Paul