Fantastic Report From Turneffe Flats with lots of big Tarpon and good sized Permit being caught, our customers were looking forward to their trip out there.
Two of our customers, Tim and Valerie who are very keen fly fishers and were asking us all the right questions about what fly patterns were working well and trying to find out from us as much information as they could physically cope with.
Now with the correct information all stored in the memory bank, they were ready to hit the white sands of Belize and target some of those huge beautiful fish that frequent the Turneffe Flats.
On their first day of fishing they were treated to some great acrobatics from the huge Tarpon that use these flats as hunting grounds. Their first taste of these world renowned flats was in their words "the best ever fishing day" they had experienced and this was just the first day…….
They landed many Bonefish and for Tim he managed his very first permit on the fly along with these they managed some great Tarpon and some huge Barracuda.
The rest of the trip was filled with more Bonefish between 3 – 5 pounds lots more Permit to 15 pound and some very big Tarpon which I think the guys got very addicted to catching, they had them to 130 pounds! And on the fly, which if any one reading this will agree is a smashing fish so a big well done goes to Tim and Valerie and hope next year is just as kind to both of you.
They also mentioned how efficient the staff were at the resort and how very professional all the guides were, if they couldn't find you fish then there are no fish to be caught…….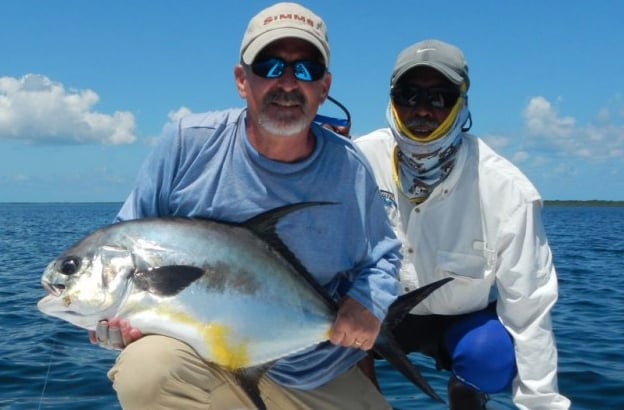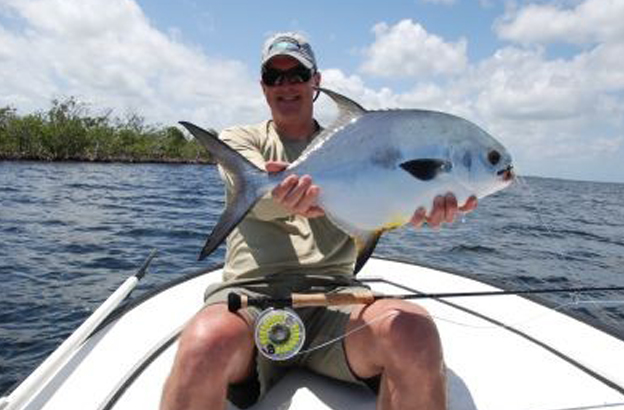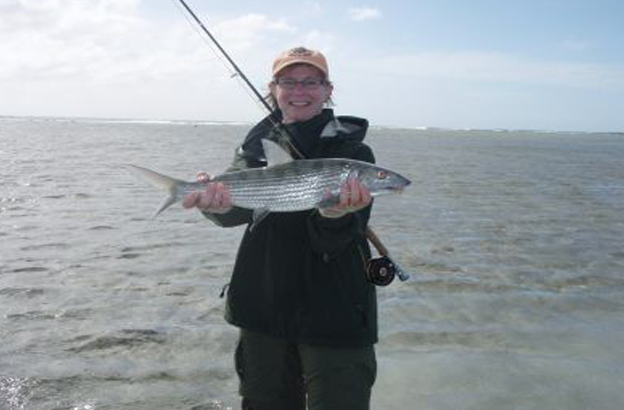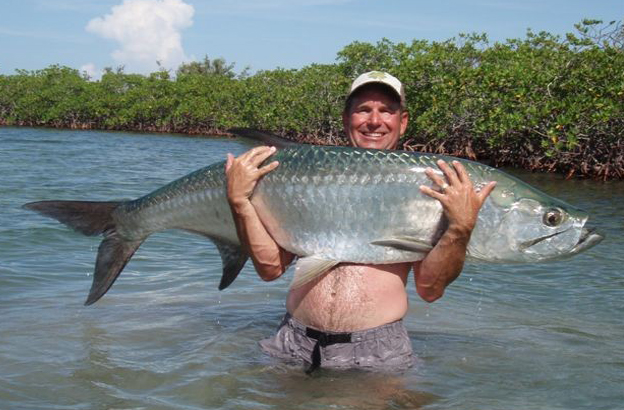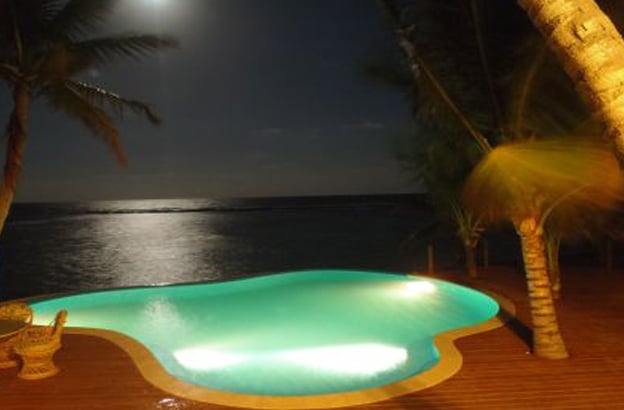 If you would like some more information on this destination please Click Here.
If you would like to see ALL our Saltwater Fly Fishing Destinations then Click Here