Arctic Char Kangia River Lodge Greenland Fishing Report
We are still waiting on the full weeks report, which is the very first report from our Brand New operation in Greenland. This is the home of AMAZING fly fishing for the stunning Arctic Char, there is everything, bright chrome fish still running in from the ocean to big huge brightly coloured males in their spawning colours (Stunning fish).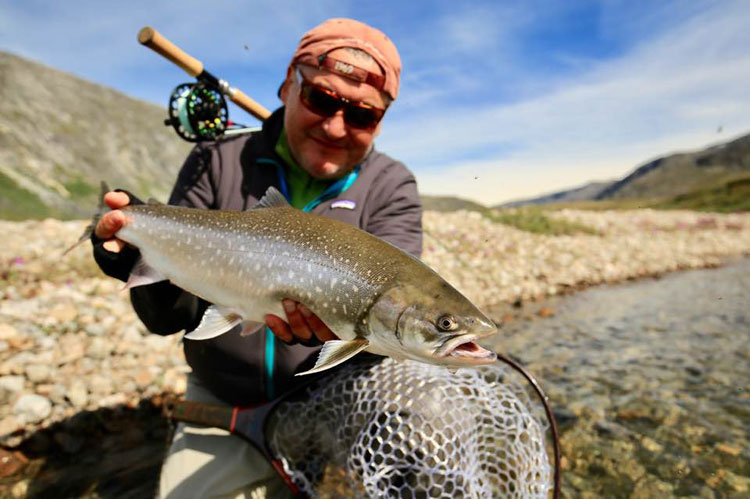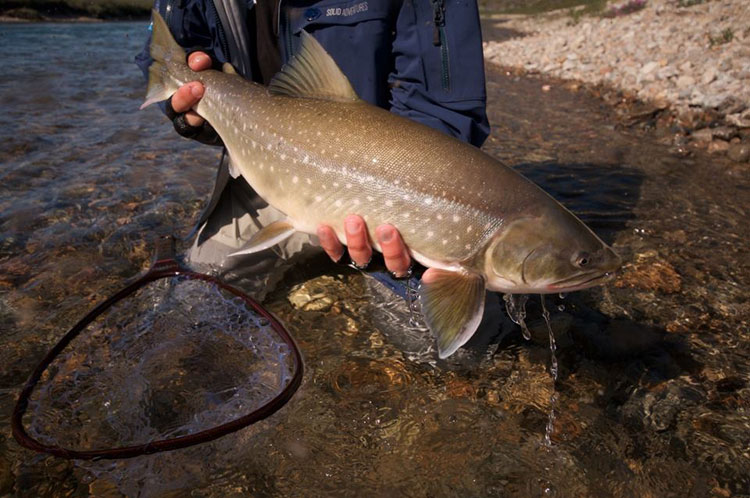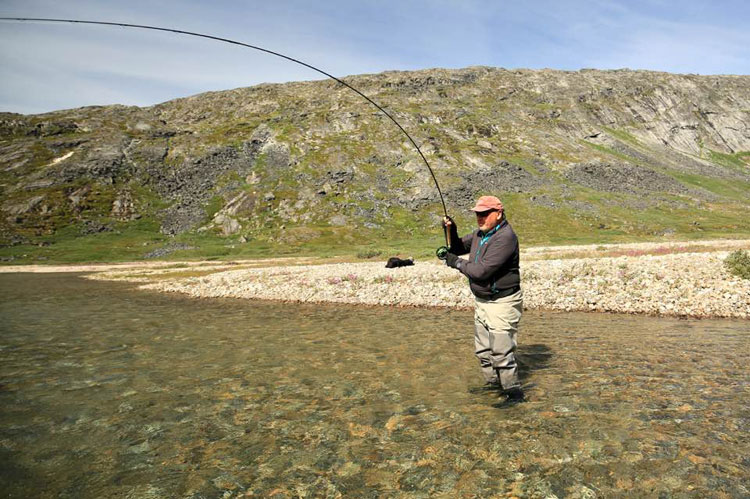 So far what can we tell you, well everyone caught fish on the first week and lots of fish, some customers who managed to get to grip with the fishing style and techniques managed 25 to 30 fish per day.
Yes that was 25 to 30 fish per day per person…….
The best fish of the week went to Samuel a cracking fish around the 4-kilo mark.
All week we watch fish some that are over ONE METRE long swim up the river from the ocean, these fish were very smart and seem to avoid everything that we could present to them, I think they just had one thing on their mind which was to move up river.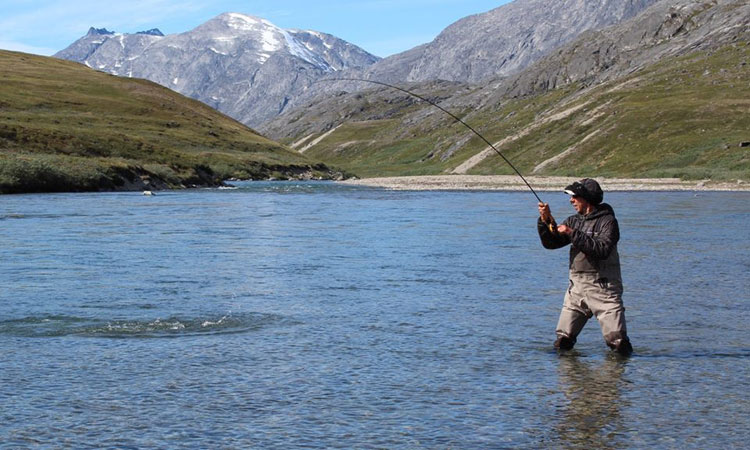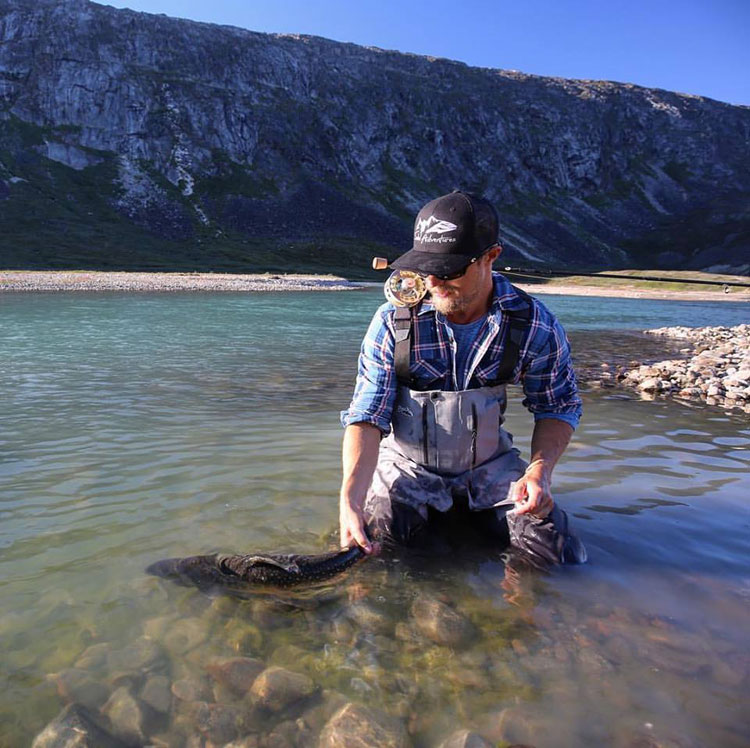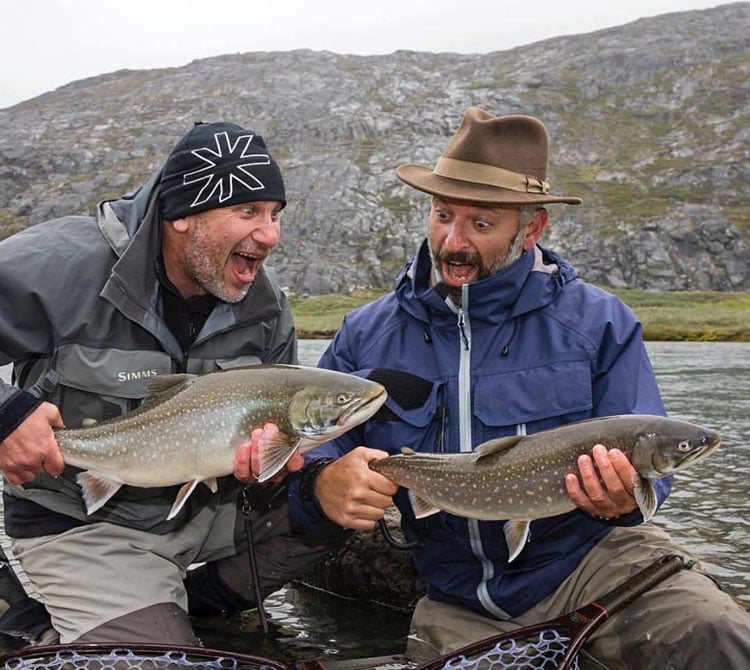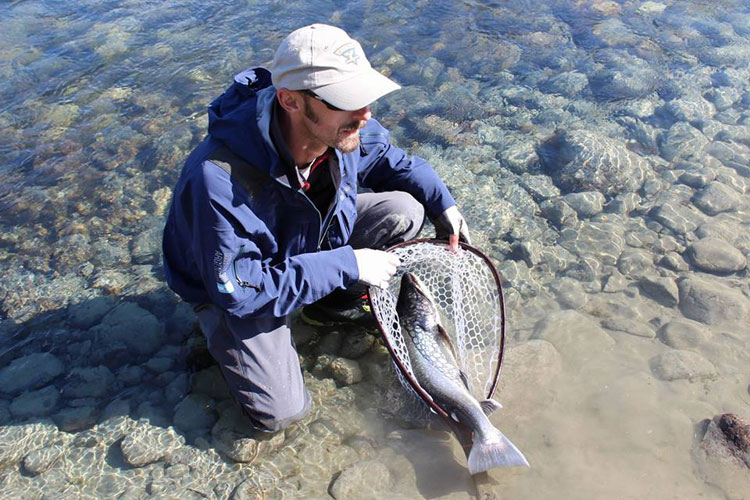 Fishing was mainly on scaters and bombers (green Machine) etc in the morning with floating lines. As the day progressed and got warmer we would fish with intermediate tips or slow sinking tips as the fish preferred to stay closer to the bottom.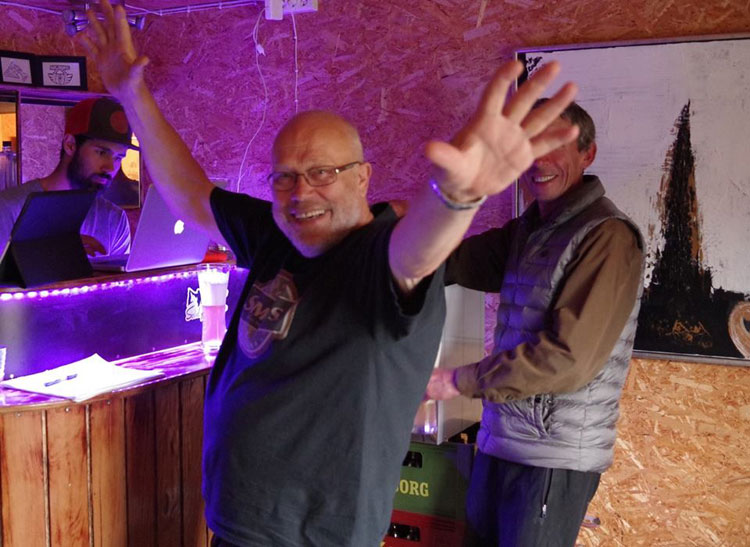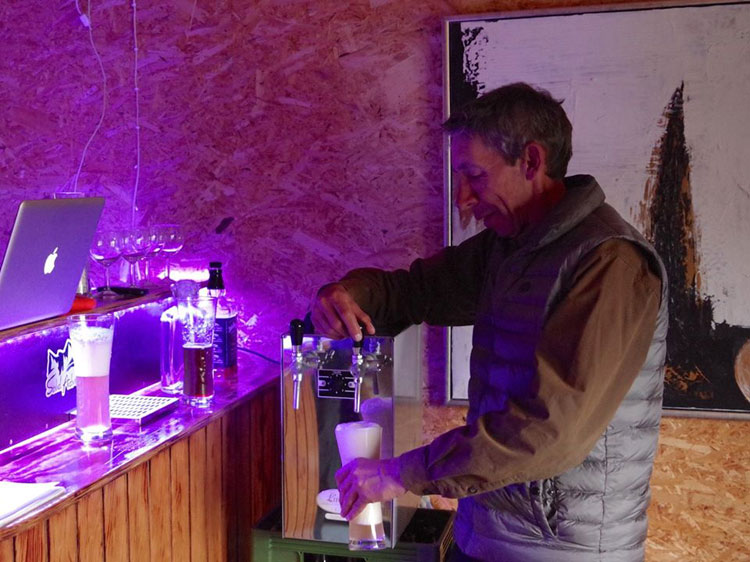 We ONLY have TWO places left for the 2017 season and already as its only a 9 week season very very limited places remaining for 2018.
If you want the most amazing Arctic Char fishing this planet has to offer this is a trip NOT to be missed I promise you.
to see the full trip details, prices and availability just CLICK HERE or call me in the office on 01603 407596