Atlantic Salmon Fishing Nearly Sold Out, So popular is our Atlantic Salmon fishing in Quebec we have nearly sold out both lodges Bonaventure & Salmon Lodge for the 2016 season.
The ONLY space we have is at the Salmon Lodge on the Grand cascapedia for up to 4 rods for 7 days fishing, the 18th to 25th August.
Plus we have now managed to put on a very special trip giving each person the chance to stay at both our lodges with this unique combo. Arrive at Camp Bonaventure on Sunday, September 18th, fishing the 19th, 20th, 21st and 22nd. At the end of the day on the 22nd you will be taken to Salmon Lodge for diner and your first night then fish the 23rd, 24th and 25th.
Thats an amazing 7 days fishing staying at both the famous Bonaventure and Salmon Lodge, fishing both the grand and petite cascapedia for Atlantic Salmon.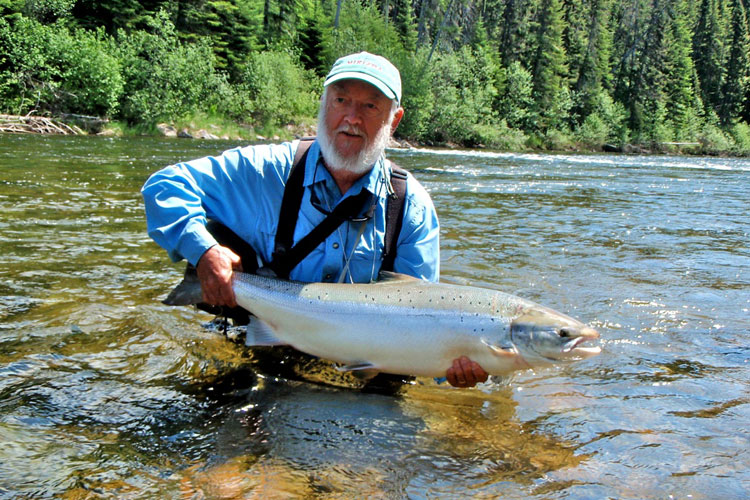 If you are interested call our office today as these spaces will not last long, plus first to call can secure a fantastic deal, but you have to call the office 01603 407596.
NEW HOSTED ATLANTIC SALMON FISHING
We are also please to announce that our very own Peter Collingsworth will be hosting some special combo weeks  in 2017. These will be your ONLY chance to fish both Bonaventure and Salmon Lodge in one amazing action packed Atlantic Salmon fishing trip.
If you would like to secure your place on a hosted trip in 2017 call our office today as you only need to pay a small holding deposit. Call 01603 407596.
If you would like to see more information on both these lodges, see all the fishing reports and amazing pictures use the links below.
Bonaventure Lodge Click Here
Salmon Lodge Click Here