With autumn fast approaching in North Norway and the weather staying very stable, the anglers are making the most of the long daylight hours and flat calm seas.
FISHING REPORT
In this fishing report we will try and give you all a little taster from several different camps we run trips to and maybe it must just help you decide where you would like to go next year.
We will start with one of my favourite camps in North Norway and that is a place called Sandbakken near Bardufoss airport. Now this destination is perfect if you are not use to going out to the open ocean as most of your fishing is conducted inside a very sheltered fjord. The beginning of the season has been a little slow but as the summer has heated up so has the fishing.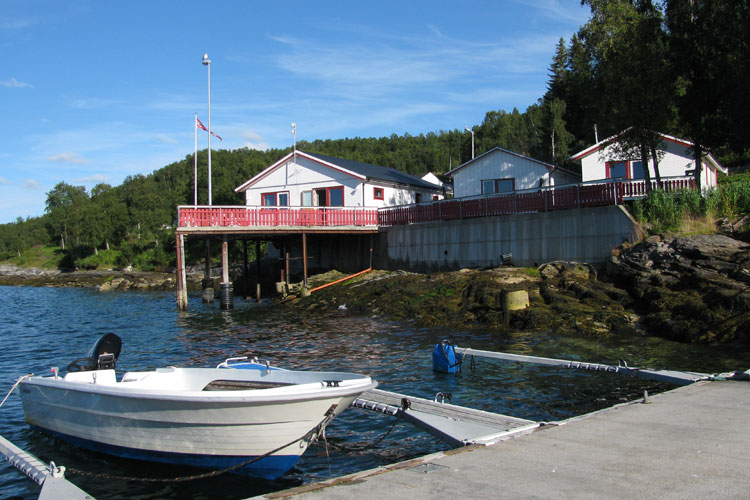 The cabins at Sanbakken are perfect for groups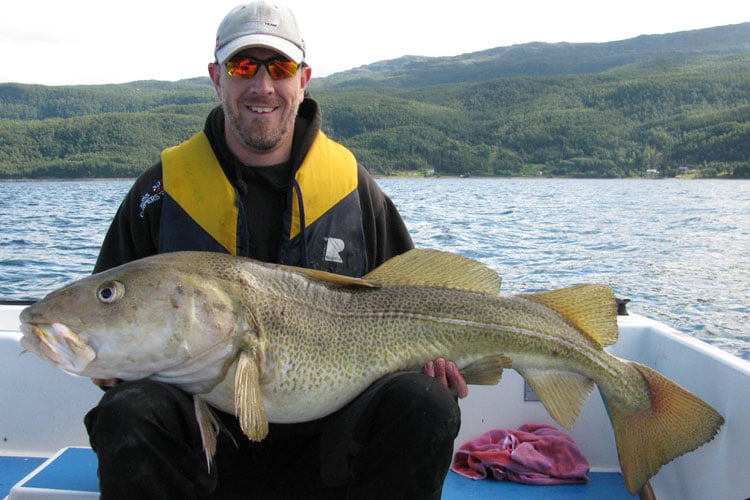 Lovely summer Cod at just over 30LB
The Cod are there in huge numbers and some proper chunks are being caught. The Coalfish, when found, are always a big draw to this destination in Norway as Sandbakken produces some of the largest Coalfish I have seen.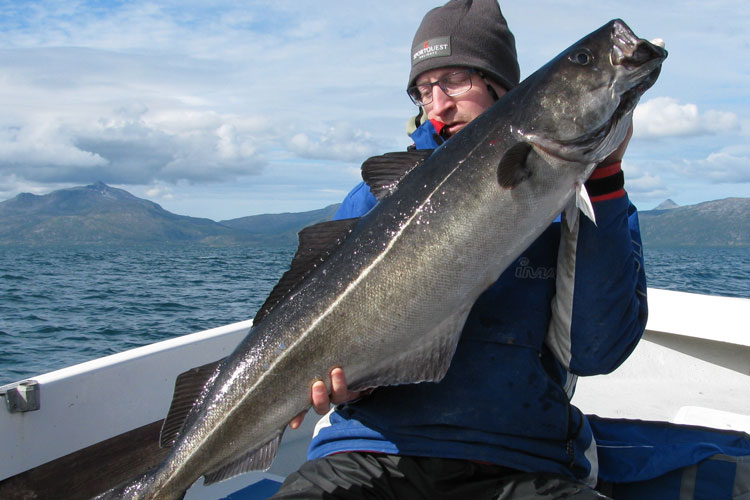 The hard fighting Coalfish give great sport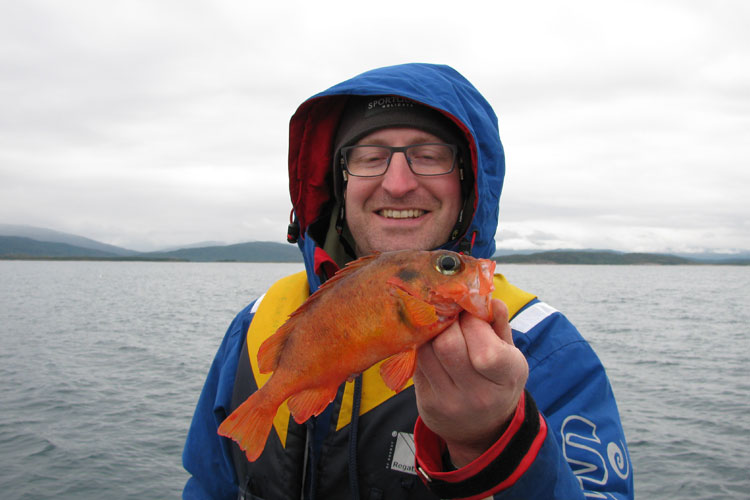 We love this picture
Now over to the Lofoten Islands and as you may have read in previous Sportquest reports, it's the Halibut that is taking centre stage. They are now up to an impressive 8 Halibut over 2mtrs with the biggest being 246cm-estimated weight of 209 kilo's for the season.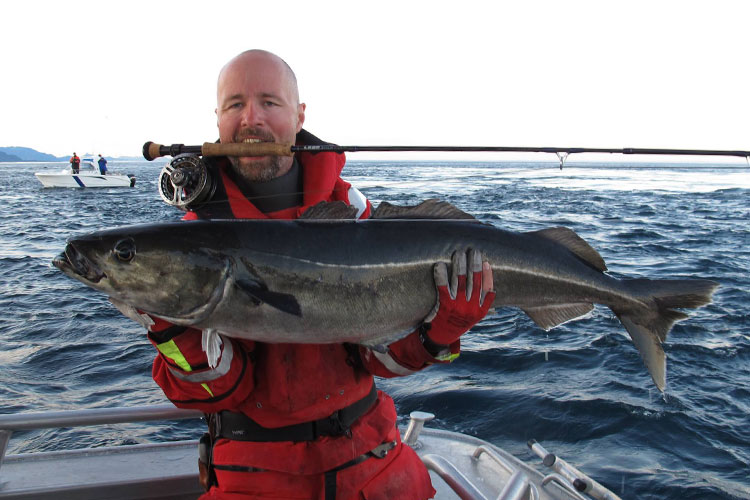 Coalfish of this size on the fly fight so hard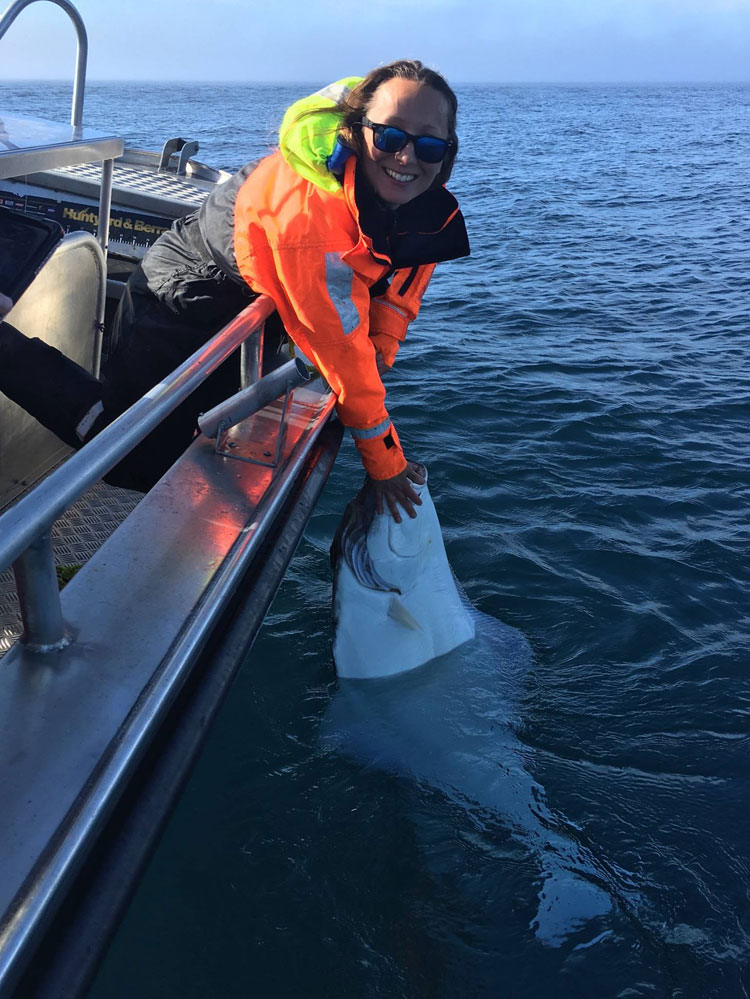 Yet another catch and release
The Coalfish are still busting the surface for the anglers who are deciding to popper fish for them and once you have tried this style of fishing you will not want to do anything else. The Cod have been a little trickier to find but for the guys who have spent the day hunting them have had good results.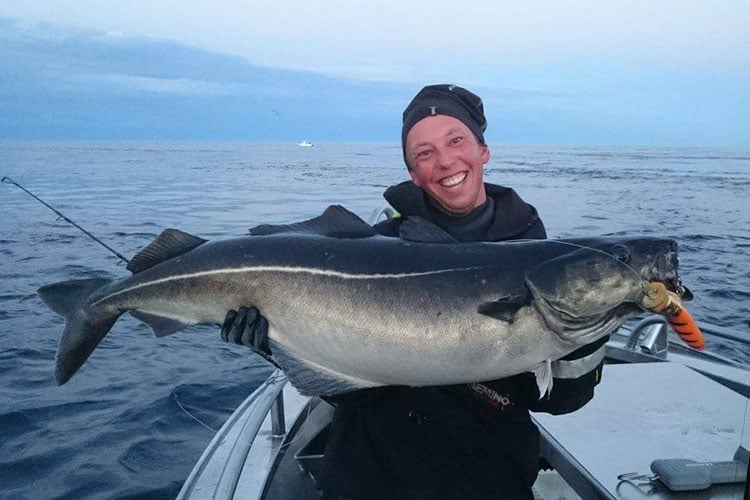 Popper action in North Norway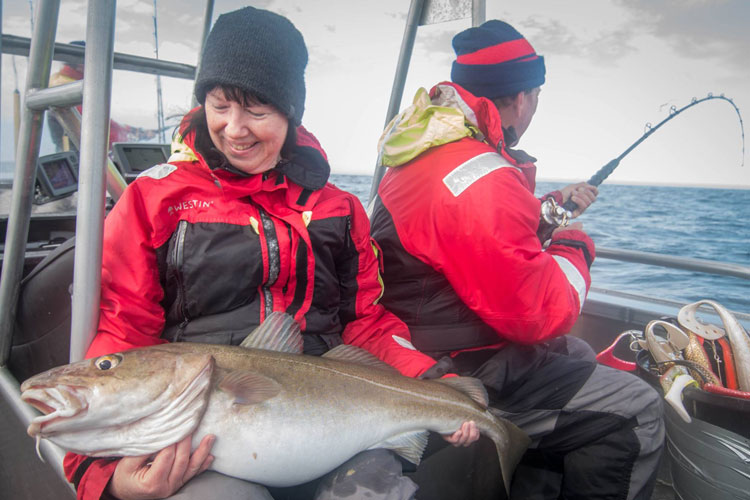 Loads of Cod this size are now turning up
Finally up to Havoysund, the most Northerly part of Norway we go to, and the fishing has been very mixed. Again the Halibut are feeding hard and the hours spent fishing for them has paid off big style for the anglers wanting to get stuck in to them.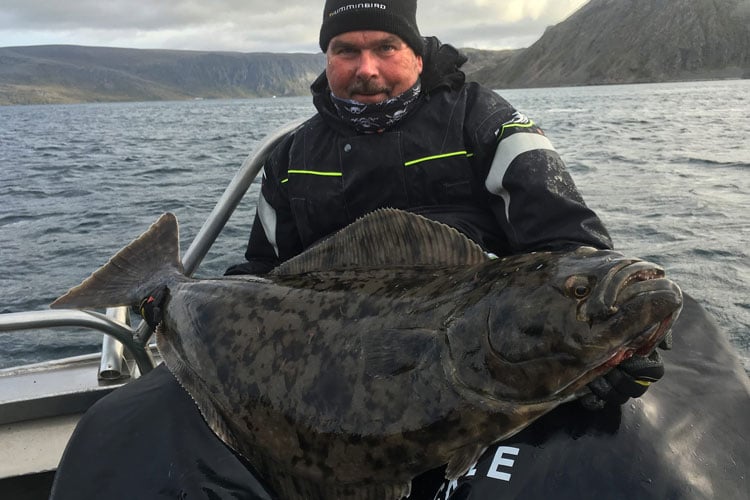 Halibut are such interesting looking creatures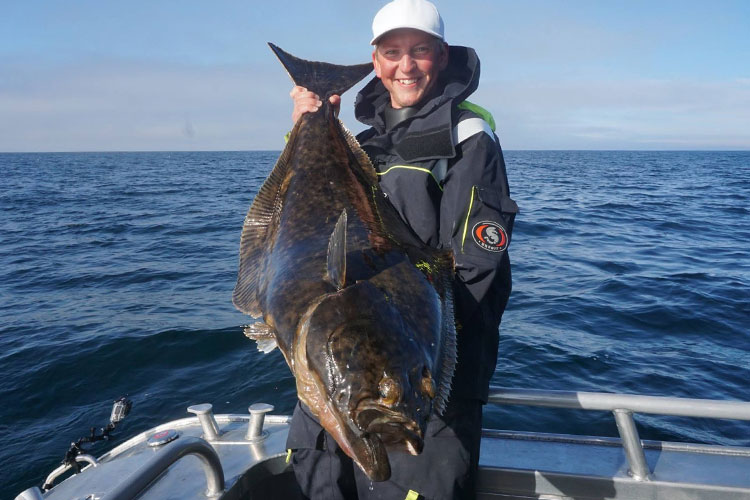 Havoysund is one of the best places for Halibut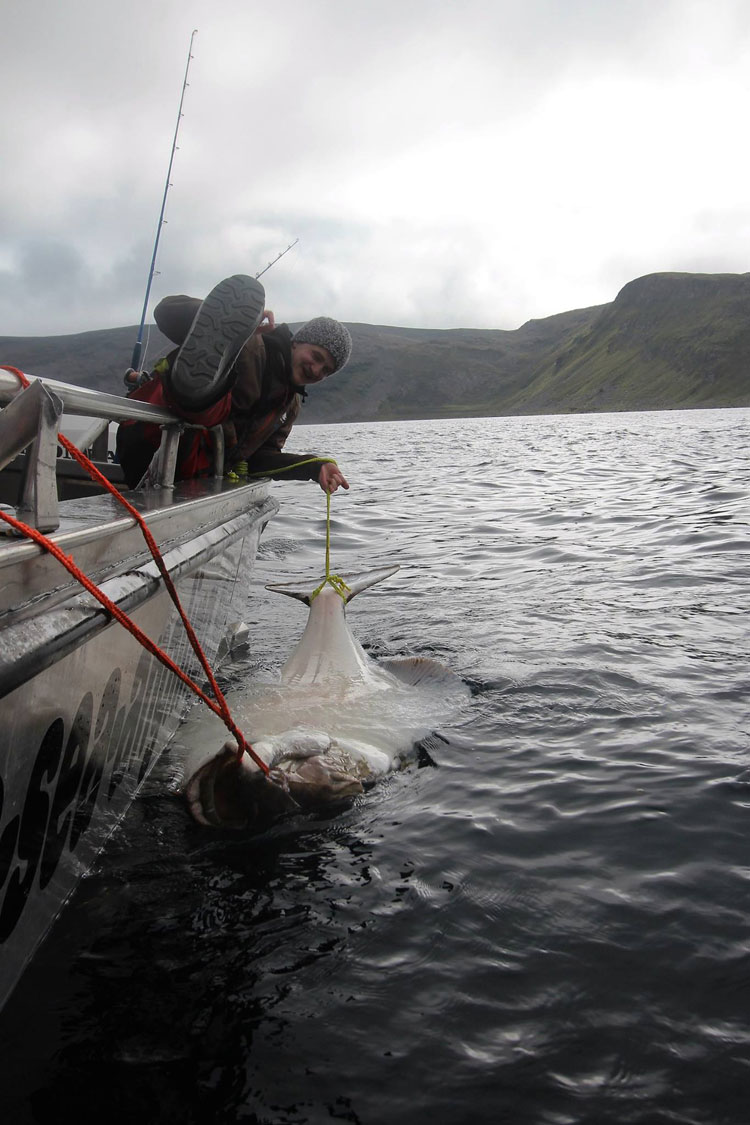 Nice pose Frederik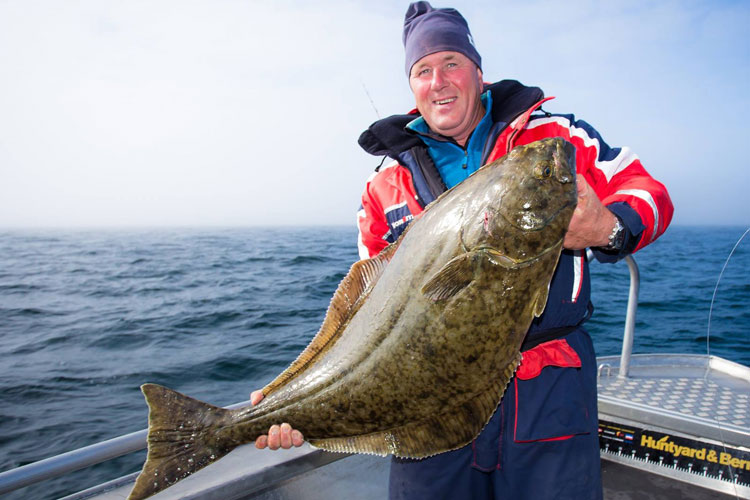 The perfect conditions for some Halibut fishing
Havoysund is not known for its Coalfish fishing but when they are found the anglers are experiencing great fun. The Cod fishing is gradually getting much better with fish now showing up over 20kilo's.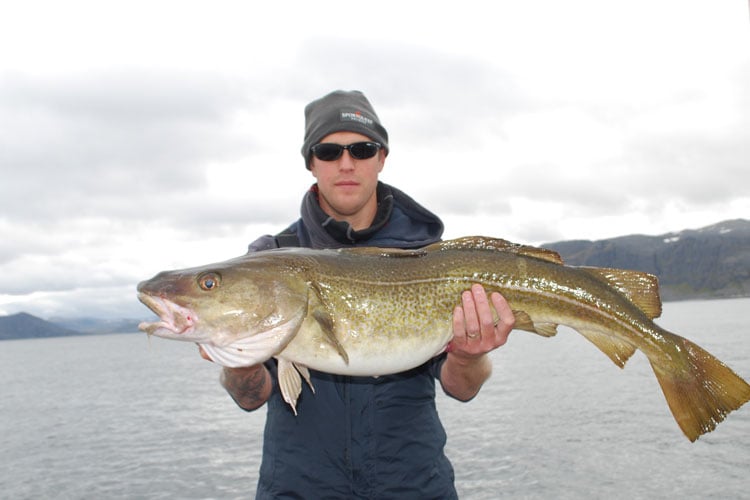 The Cod around Havoysund are now starting to show up
We have tried to condense a whole month in to a short report so hopefully we haven't missed any important information out. We have many other destinations in Norway but unfortunately they are a little slow on sending us information on how the fishing is going. We are speaking to the guys who are returning from these destinations and the fishing has been very good.
If you are thinking about travelling to this part of the world either for 2017 or 2018 then call us on 01603 407596 as we can help organize everything for you, just leaving you to worry about getting yourself to your nearest UK airport. We can supply Rods and reels and even the best flotation suits leaving you to only bring your own tackle and if you don't fancy buying all your tackle and taking it with you them all of our destinations in Norway have their own tackle shops at very reasonable prices.
If you would like a chat about any of our destinations in North Norway feel free to call me on the above number as I have been to all our Norway destinations and have first hand experience of what each camp can offer. Alternatively I have given you a couple of links below to view each of the above-mentioned camps in Norway.
Cod & Coalfish Fishing | Sandbakken | North Norway Click Here
Halibut & Coalfish Fishing | Å | Northern Norway Click Here
Giant Halibut Fishing | Havoysund | North Norway Click Here
Make sure you take a look at all the REAL customer reviews on each of the destinations, these are made live and are there to hopefully give you all the most information possible.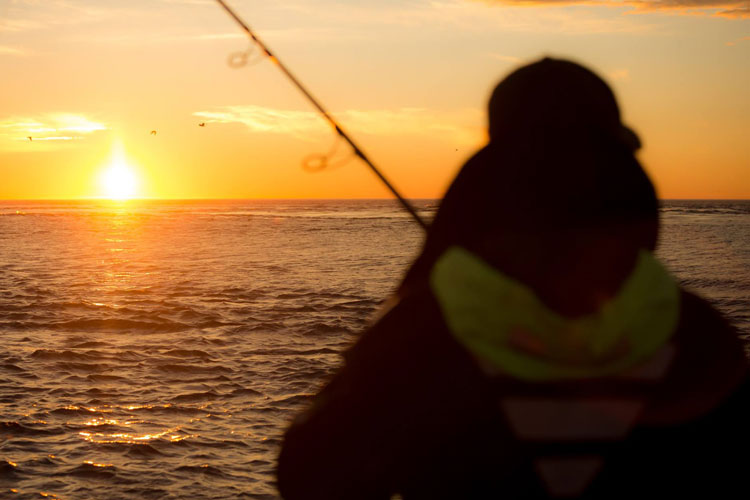 A perfect sight for any angler
Hopefully we will be talking soon about what we can offer you and like I said above, feel free to call me if you have any questions or would like to book some dates.
Tight lines
Paul Stevens