The winds have been making getting to some marks difficult in Havoysund but the boats have still been out finding fish and some good fish have been caught.
On Monday, the larger part of the week's guests went home after a short stay with 3 fishing days, now with only 5 boats out on the water for the rest of the week there will be something more quiet here at the camp. We have now received some real rain and rugged weather that has brought really cool air from the north. We have focused the fishing near the camp to be able to fish efficiently.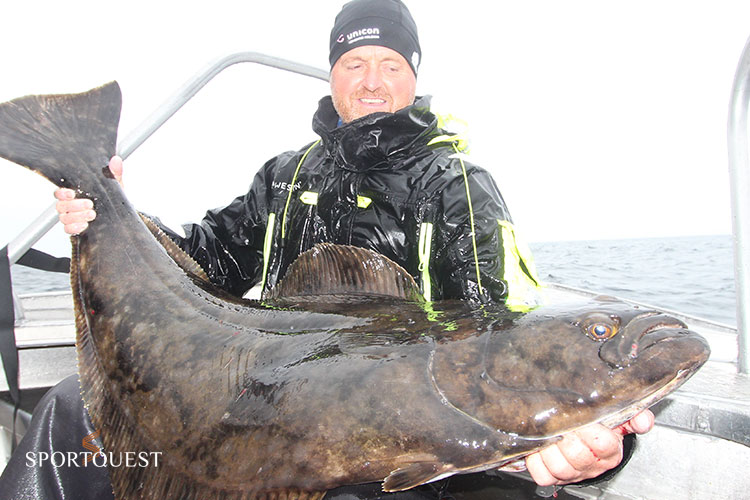 During the Sunday I steered the guided boat, the target was plentiful and above all, the north-eastern wind of 9-10 m / s was low during the day with rainfall. We fished very close to land, which has never been a stupid idea and with some tougher conditions, you can efficiently fish and concentrate your drifts on small spots that seem to be hot around the islands. It did not last long before the first halibut came and tasted on one of our bait fish, and after the extremely careful fight, it became tired and turned out to be a very nice 139cm (80lb est) fish. Unfortunately, one of the hooks was not properly in the whale of the fish, so I had to lift the fish to save it, but after a bit of operation skills the hook came out fine and the fish swam fine down to the bottom again. The fishing continued in a nice spirit and after landing a smaller fish and had a little hassle with a really good fish that got away, we managed to deceive another fine fish of 136 cm (75lb est), and what a magical feeling it is to succeed with such a nice fishing in bad weather.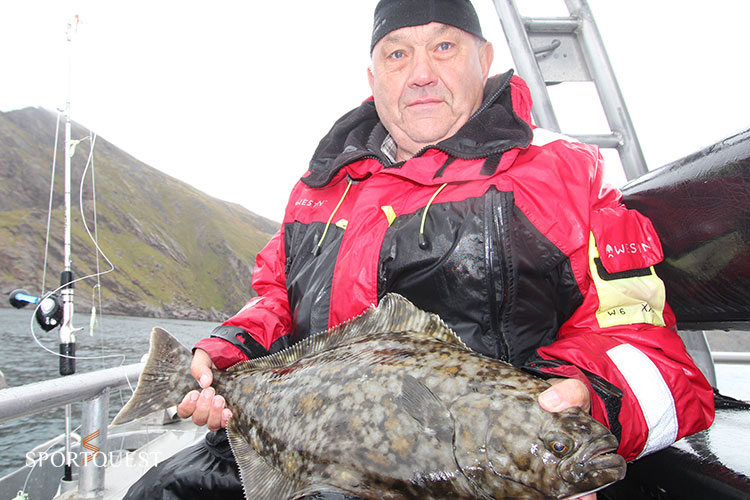 During yesterday, the weather was somewhat the same but the winds more north / northwest, which is a bit more difficult wind direction than the northeast day before, the waves had built up and the sea was generally messy. After a short period of fishing, it felt like we had to try the area that delivered so well the day before. The first operation led to a dropped fish for us in the guided boat, followed by a nice fish at 115 cm (43lb est) . The boys in boat 6 were very eager to land a halibut, they were quite right and nailed a couple of hits, the reward came with a nice flounder of 106 cm (33lb est), and I was told amazing joy over the VHF.
Today, the conditions are slightly better and the guests are out and fighting, what we are all waiting for now is something really big, so it will be exciting to see what's happening today and tomorrow …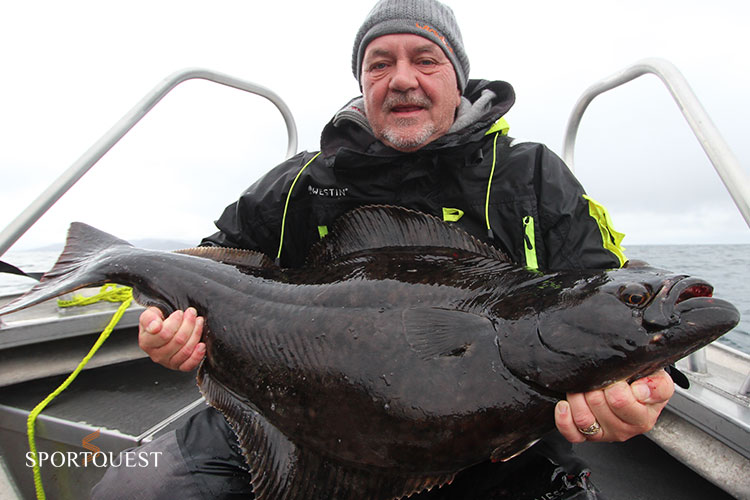 Tight Lines // Douglas Dahlberg, Jörgen Zwilgmeyer
Many thanks for the report guys
To go to Havoysund yourself and get stuck into some awesome fish take a LOOK HERE
Tight Lines
Matt