The halibut fishing has been good recently in Havoysund with many fish being caught by the anglers, here is the most recent report from the guides out there.
On Wednesday afternoon, a large bunch of guests arrived and with a nice welcome buffet and something good in the glass, there was a good atmosphere at the hotel.
Saturday morning, the guests were ready to get a little bend, and hopes of halibut were high for the guests. With heavy winds from the south, fishing was made difficult and the operations were not quite as we had planned. But the surface was still choppy, and a lot of fine food fish came up. Ulf, who brought two boats westward, slammed two halibut after some solid cod fishing nearby. But when one of the guests threw down his shad under a halibut, it really slammed down, we were forced to drive for the halibut who had bitten the shad, and this was clearly a very big fish. Unfortunately, the rubbing during the cod fishing had the team hurt on the stinger braid, and the dream fish unfortunately escaped away …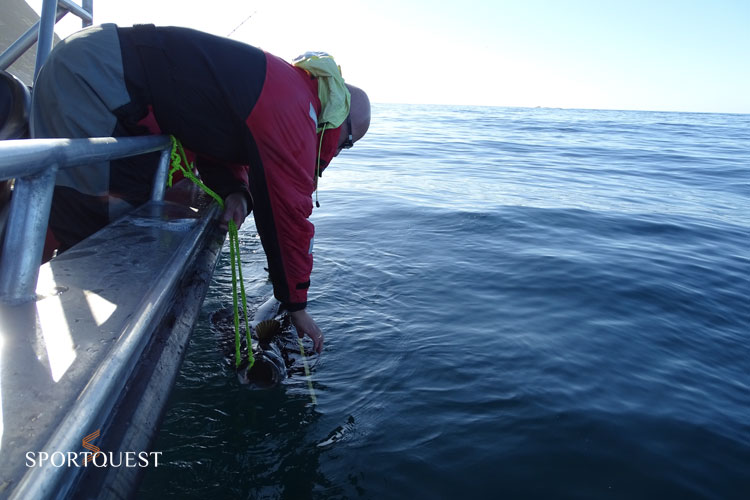 Several boats also went to Magerøysundet to seek halibut. The first drift of Belgian Frank and Grille, cut it on, a nice food halibut of about 90 cm (20lb est). Unfortunately, the wind and heavy currents made the fishing very difficult and several decided to search for cod on the deep sides instead. Fine fish of 10-12 kilos came up, as well as several pretty wolf fish.
Sunday evening was one of the nicer evenings we have had in a while. Wind still and midnight sun never fails. Three boats went for afternoon fishing at Hjelmsøya hoping to get a halibut. The area was packed with baitfish and it all felt really hot! It was not wrong, because in the second operation it broke into boat 7. We heard about the vhf that they had landed a halibut of 143 cm (88lb est). 3 minutes later, in the same operation, it smells on boat 10! 130 cm (65lb est) of joy lay along the boat edge a few moments later. Later time was spent on the cod fishing, and there were some nice fish of around 10-13 kilograms that were allowed to swim. Some nautical miles east, a halibut of 128 cm (61lb est) a few hours before was taken, and lost a real monster!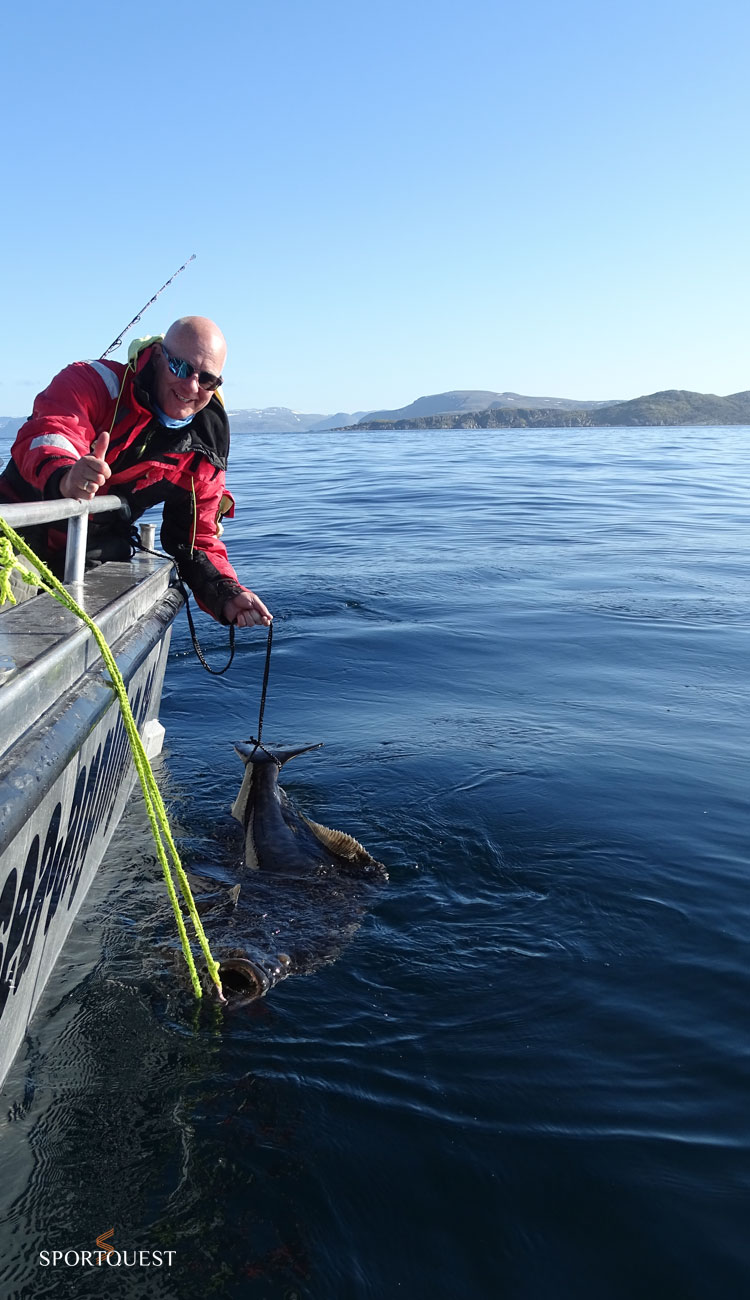 We have had nice weather and satisfied guests who have had a meal after the halibut fishing and are looking for a moment to go after the big flatfish. We cross our fingers to keep the weather stable, and the fish gods deliver as well in the coming days!
Tight lines // Jørgen Zwilgmeyer, Tony Liljeqvist, Ivan Swarts
It sounds like the guests are having a great time at the minute with some good food and even better fishing.
Thanks for the report Jorgen.
Take a look at the destination of Havoysund.
Tight Lines
Matt