The guides from our Norwegian camp of Havoysund have sent us this report in and it appears the fishing is continuing to be absolutely spot on. Big Cod and Halibut are still being caught regularly by all the customers.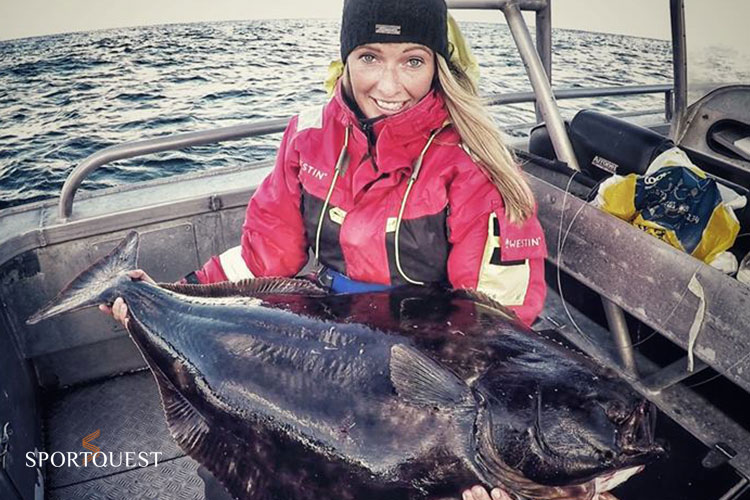 The weather has been unstable during this week in Havøysund. On Monday, 21 metres a second were reported throughout the day, which meant that most of the boats kept close to the camp until lunch when the wind was going to blow up. In the Guide boat, one was only hoping to get out to fish relatively close to the camp, we left our first drift on halibut, without any contact at all. But we saw a nice stream edge a little closer to the land, and decided to put a drift there, and in the midst of power, it would happen. Everyone let down their jigs and started fishing, when the backwater of the stream was to turn the boat, it worked properly for Jonas and the fight was under way. The fish took a brutal run 18 metres deep and continued downwards, but Jonas kept good pressure on the fish and lifted his head up. 5 minutes later we saw the fish come sailing up and it was a Halibut I put the hali hook in and secured the catch. A very nice halibut of 135 cm! It was difficult conditions on Monday and before it was going to blow properly, the average wind was 12-14 seconds in the west and the fishing day ended at lunch times…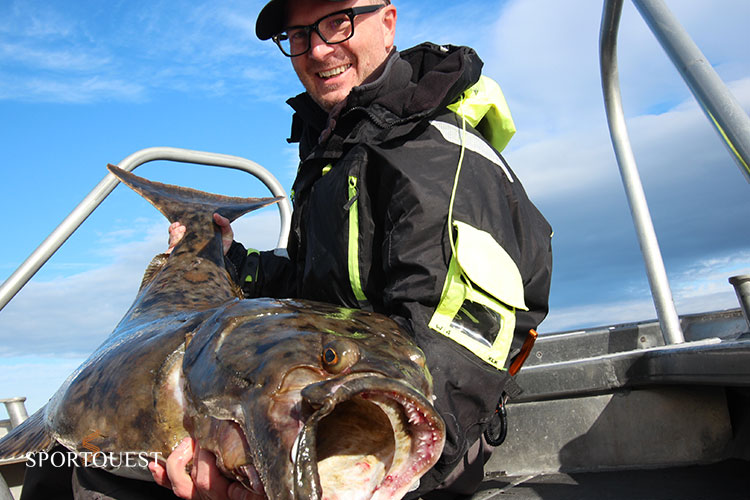 On Tuesday there were newly charged batteries for our guests, and several went before breakfast was served at the hotel. The wind had finally gone down to 7-8 metres per second. Some went westward, and others eastward. The guided boat did not go out to the ocean until 10 o'clock, we let down the dishes in the middle of the stream which boiled all the way up to the surface and there were more touches, but no solid fish. Roger also had to catch his life when a halibut of 160 cm (128lb est) inhaled his bait fish.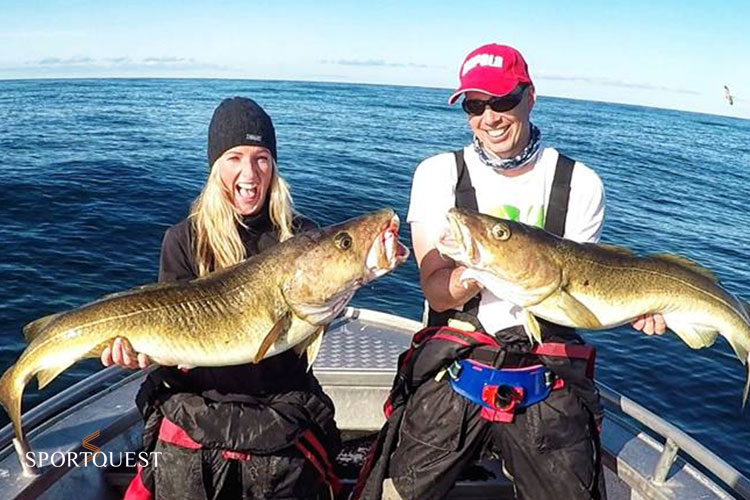 Last day, then everything can happen. And finally, there was flat sea and sunshine, several boats went for a long trip after halibut, and others went out to the depths in the search for cod. Boat 14 and Boat 3 found the stream the Norwegians had fished in the days before and again there should be an equally good cod fishing. Bettina from Denmark had lost a giant Halibut earlier this week, and felt a bit of a revamp. and the revival came. She would succeed in landing a great cod of 16kg, which was absolutely superb, but the next bite was a little more brutal, and after 80 metres of reeling a beautiful cod of 22 kg appeared! A perfect revival for Bettina …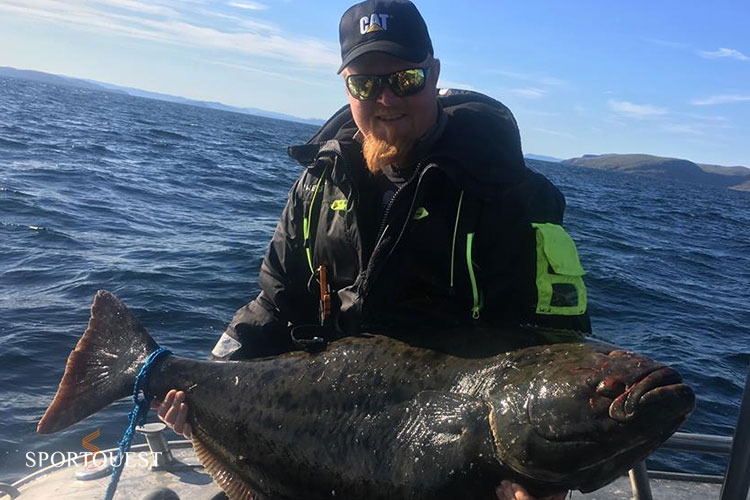 It has been an incredibly pleasant week with a wealth of nice guests. The weather could have been better, but you can not control it. Now it's time for Cordes Travel's annual festival in Havøysund, and we're incredibly ready to go for big fish! The weather forecast looks great for the whole week ahead. Stay tuned!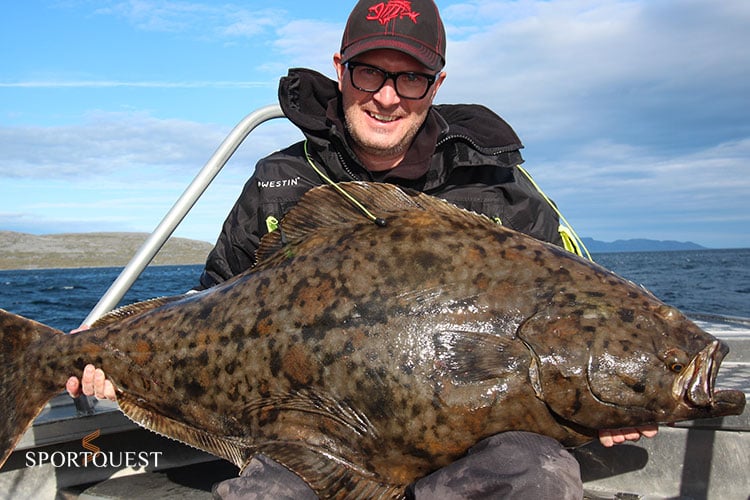 Tight lines // Jørgen Zwilgmeyer, Douglas Dahlberg
What an excellent report guys, many thanks for letting us know how its fishing, it sounds like you are getting some cracking sport.
Why not check out what we offer in Havoysund HERE and you too could be catching the fish of your dreams soon.
Tight Lines
Matt