We have had the latest report in from the guides at Å in Norway, not only have they been catching halibut this week but they have also had a visit from a beautiful Basking shark, read the full report here
The weather in Northern Norway is certainly not our friend so far this year it seems. Today we have once again been blown off and even later in the day we blew away the wind was that strong. As usual, the fishing has rolled on well, the big coalfish chases most of the time and hook ups are getting more common. Double hook up after double hook up and it usually does not take many fish before you feel it in the arms. It's really good luck! They also start to eat up already and now a pair of fishes have been landed up to 15 kg.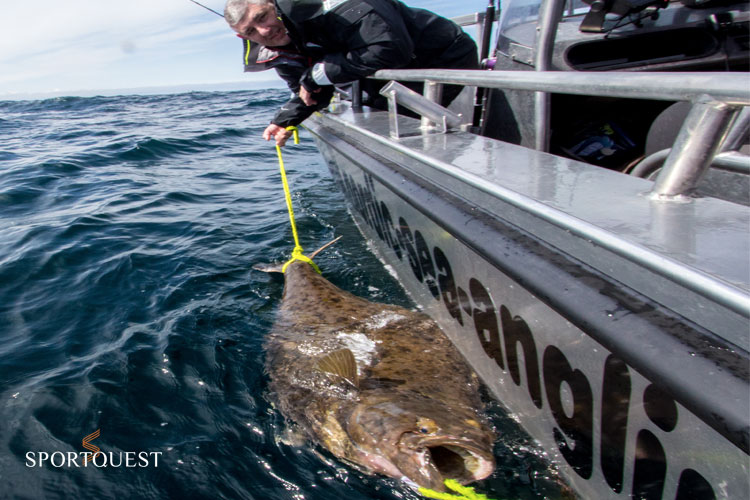 Most of the boats have spent a lot of the time on halibut and have managed very well in spite of some bad conditions. Many fish been have landed and Paul in the guide boat and Crille from Skellefteå has landed a new PB of 149 (102lb) and 145 cm (92.6lb)! Really fun and very well-fished!
As said, the weather is not good, which means that we are always limited in the choice of fishing grounds, and it also makes it difficult to fish effectively when the waves are far too high. But as we said, we struggle on in spite of bad conditions and it feels like the next giant is really close now. Within a few days we should also get the mackerel in and then it will be exciting to see what happens to the fishery.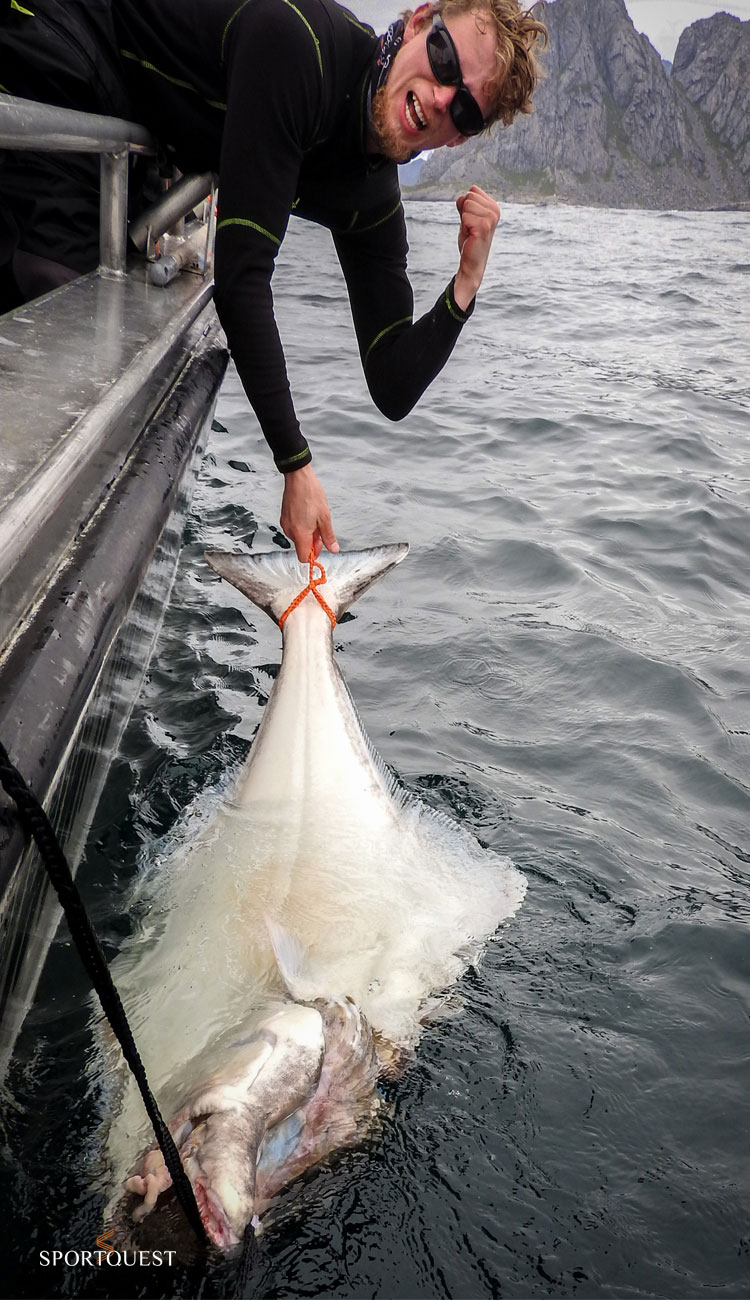 On Friday evening our Dutch guests came in from the sea and I and Alex met them on the bridge. They asked if there was shark up here and I and Alexander became a bit suspicious. Then they picked up the phone and showed pictures, it was a use they had seen just outside the camp. Me and Alex threw us in a boat and also brought us Paul Stevens who just came down to the bridge, a partner from Sportquest Holidays in the UK who is at the camp with a bunch of guests. We drove around for a good while looking for the basking shark but it was only when we got up and started driving home we saw it. A really cool experience, which is a little different for us guides who are at sea almost every day, really fun!
Tight lines!
André Starkenberg & Alexander Lindgren
Wow! What an amazing sight that basking shark must have been to see, thanks for the report guys.
Take a look at the destination of Å HERE
Tight Lines
Matt