The Sea of Cortez in Mexico is still alive with fish of all species. The main target recently has been the big influx of Yellowfin Tuna and by the looks of things the big girls are being caught and with fish approaching 200LB+ they are providing the anglers with some excellent sport.
Head fishery manager has sent us this awesome little report and if you fancy a trip over there to target some of the hardest fighting game fish then call us on 01603 407596 and remember we can tailor make your itinerary to suit your time window.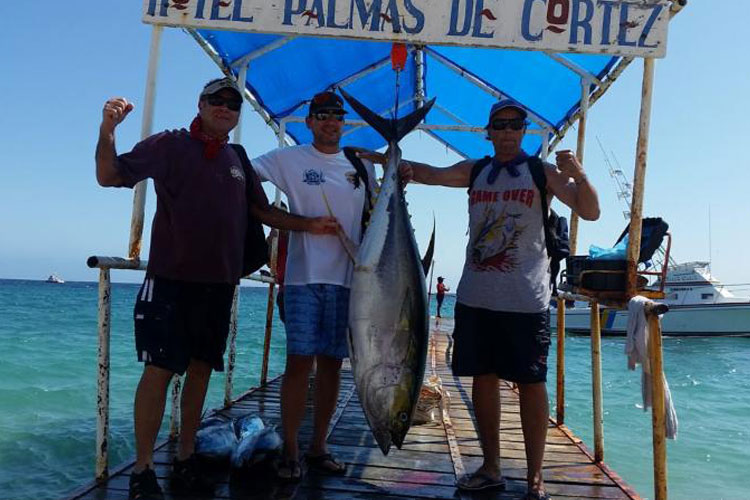 Thats dinner sorted


FISHING REPORT
10/25/16
Hola Amigos,
It's been a great last few weeks down on the East Cape. Water temperatures have been in the mid to upper 80's and air temps. in the low 90's and cooling down to mid 70's overnight. The big news this past week was the arrival of some big tuna. This past weekend we saw 5 tuna over 100lbs. On Friday during the 27th Annual East Cape Classic, we saw the El Tio come in with a 101lbs. Yellowfin, then the Fresh Catch came in with a 168lbs. Yellowfin and then after a 5 hour battle, the chureya came to the dock at 8pm with a 214lbs. Yellowfin.
It was one of those days! As I am writing this report the fleet is returning with limits on tuna all in the 15-50lbs. range. Hopefully they are saving a few big ones for this weekends Tuna Shoot Out!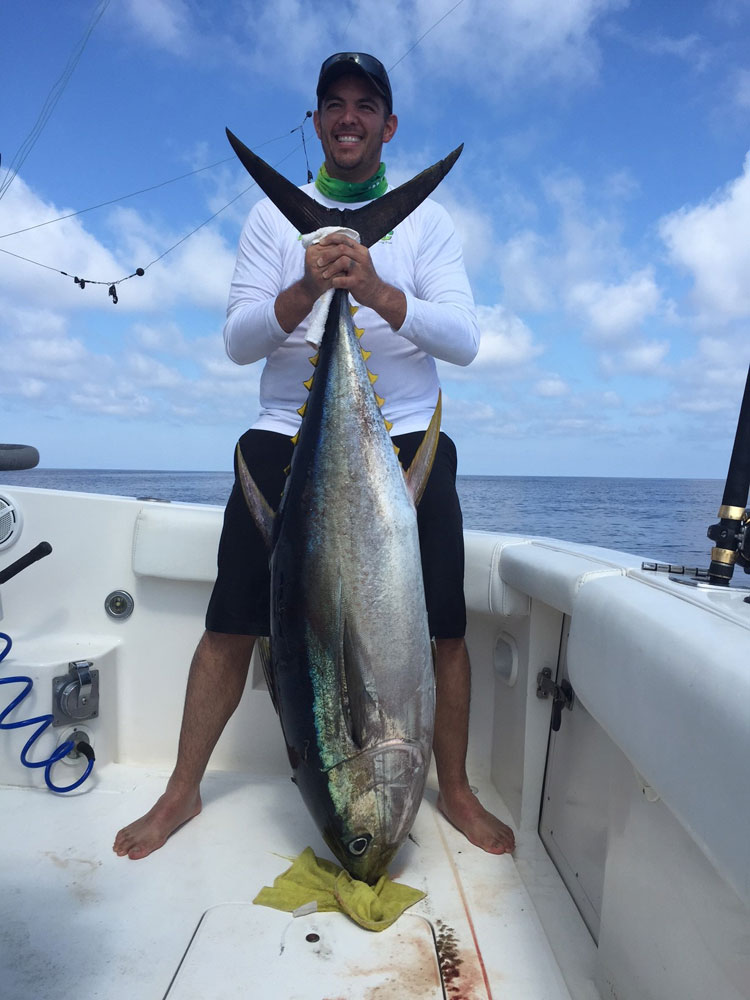 They fight very hard and will test any angler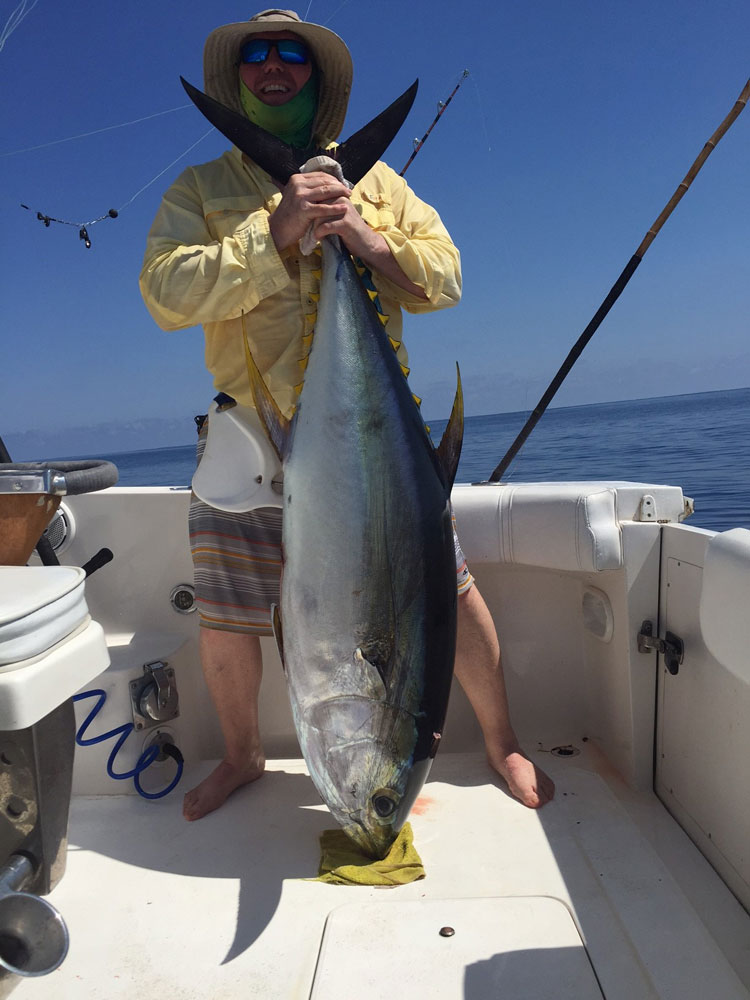 They are built for endurance
The wahoo bite continues to be one of the best ever, with some boats landing 2-4 wahoo a day. Most have been while fishing Tuna on calamari. Calamari has been the bait of choice these last few weeks. Boat that do not have any have not been too successful. Those with calamari have been able to land tuna, Dorado and wahoo. You can purchase 7lbs. bags of calamari at the dock before you head out for $20.00. We recommend buying 2 bags per boat. Chumming small pieces of Calamari helps keep the tuna around the boat. Even though the big 214lbs tuna was landed trolling a marlin lure, the majority of the tuna is being hooked on calamari chunks.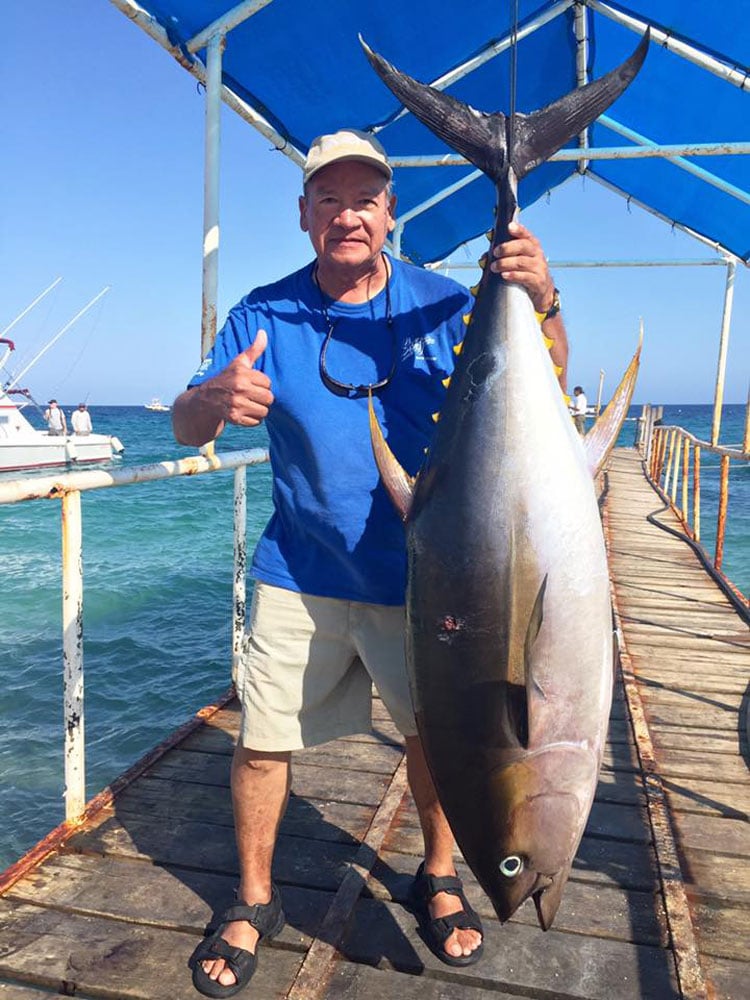 Thats what he came for
The marlin bite has also been very good with lots of blues still around. I believe we saw more blues this week than we did striped marlin or sails. This is a good sign that the blue marlin population is on the rise. The new C.P.R. program (catch, Photograph, and Release) has really made a difference in the amount of marlin taken, as we have seen a steady decline in the number each month. This is in large part to your donations to the program, which you can do by purchasing a C.P.R. t-shirt at the fishing office at the hotels.
Other species landed this past week include Pargo, cabrilla, triggerfish, jack cravalle, roosterfish, and Dorado. The winning Dorado this weekend for the East Cape Classic was over 20lbs. Nice to see Dorado over 10lbs again. We hope to see many of you this weekend at the Tuna Shoot Out and if you can't make it this weekend, we will see you soon!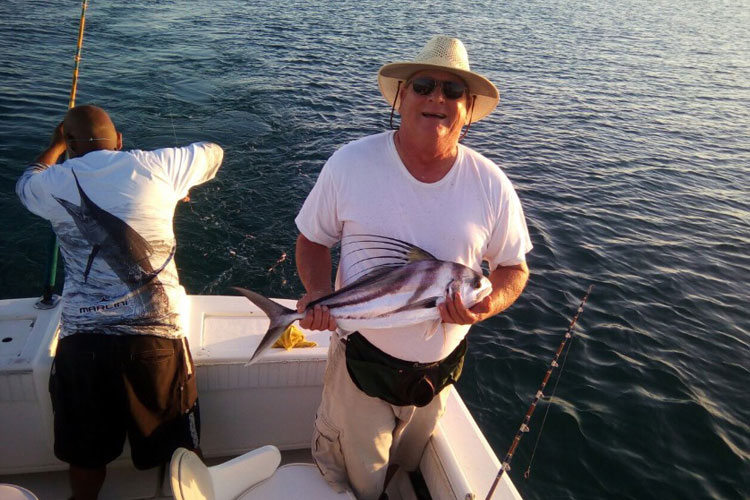 They are not all monsters!
Thanks for this Eddie and I am sure we will be contacting you soon with some very keen anglers wanting in on some of this action.
To view the full tour details and the offers we have simply Click Here
Tight lines
Paul Stevens