Biggest Halibut 155KG Havoysund Norway and as promised, here is the report of the huge Halibut caught yesterday from our most Northerly Norway destination, Havoysund. We have also included the top 5 Halibut of the week
So for the past week the Halibut fishing in Havoysund has been outstanding and it keeps getting better and better. Our head guide at the camp sent us this great little report and we have to also congratulate him for his very good English.
FISHING REPORT
So now last week's guests left the camp and the next group is walking up, Tajtlajn gang (Fishing tackle shop) is coming up so expect a very good week.
So for the past week in the big fish kingdom it was to say the least quite magical and crazy good for large flat fish, the best week I have heard of.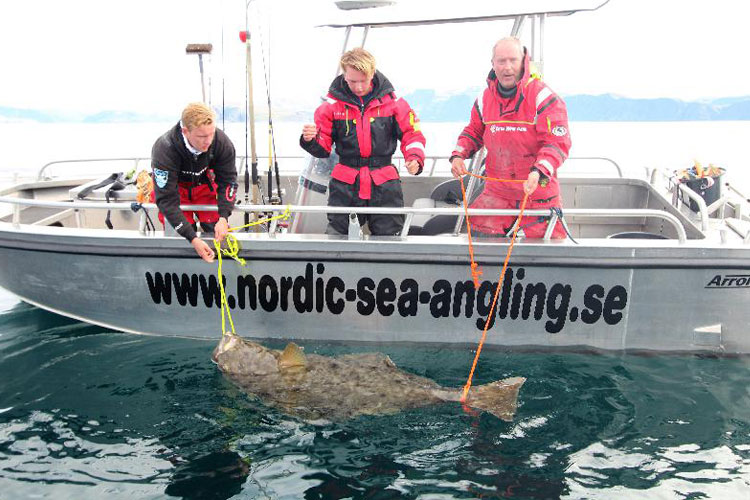 Yet another dream fish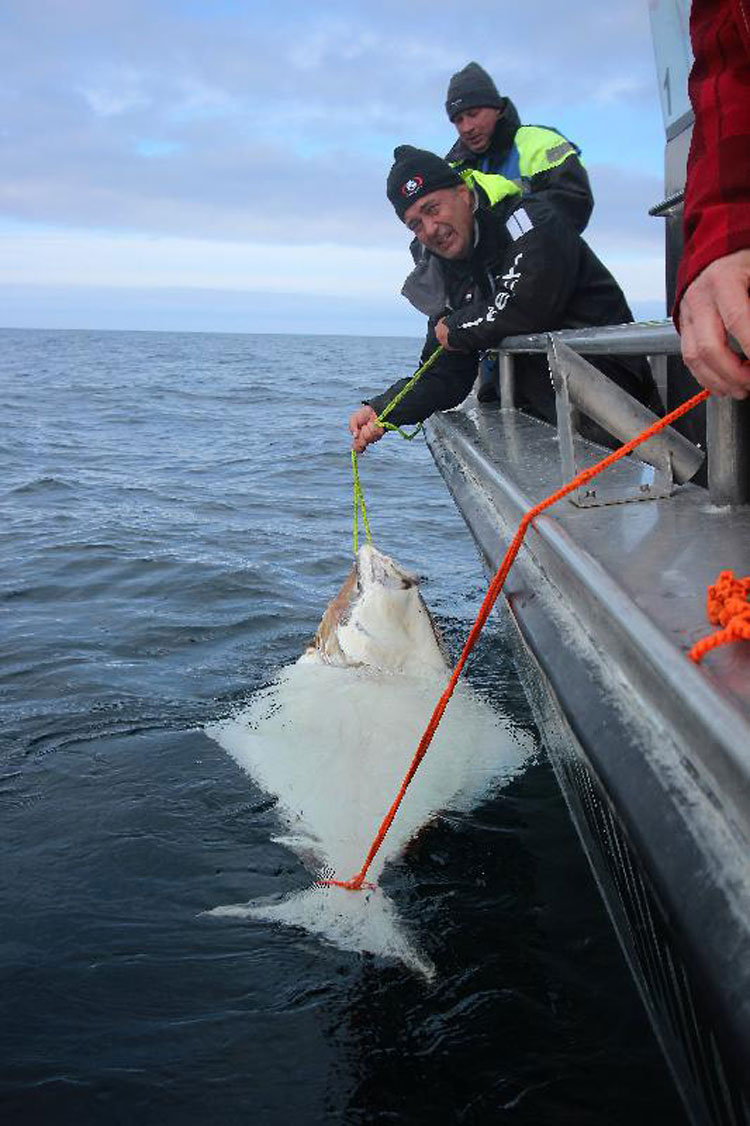 Ready for catch & release
It all started on Thursday when we were a bunch of boats that went out on a little longer trips. It was not long before the "patch" that drove the guide boat began reporting that they hooked up, and then it was all going. I myself guided by one of our small boats and we were a bit unlucky at the start and lost 5 nice fish in a row, but then they caught and everyone was on a high in my boat.
"Lost 5 nice fish in a row, but then they caught and everyone was on a high"
I put a new operation, and it was not long before one of my guests was almost speechless when the dream fish stepped on. After a while I was able to secure "Sea Queen" by the side of the boat and I saw at once that this was the first time for these anglers here in Havøysund!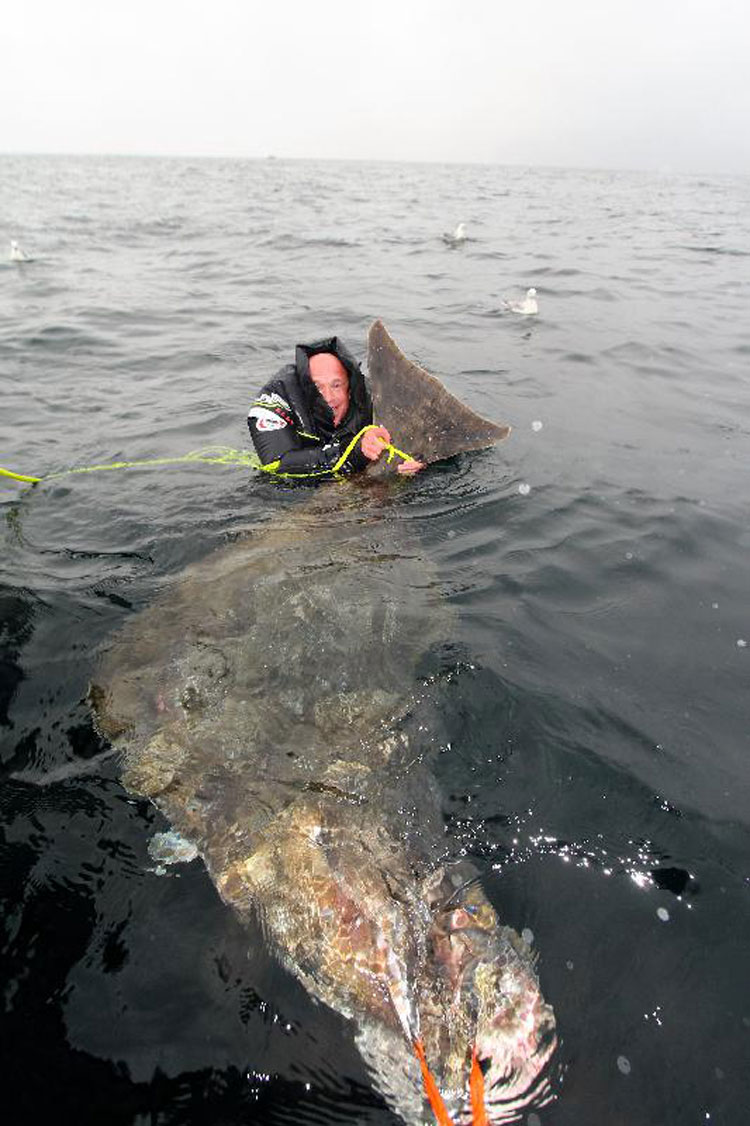 Check this Halibut out all 223cm and estimated at 155KG
I radioed my colleague Guide "patch" that I need help him to me. We soon had her measured at incredible 223 cm estimated at 155KG! We dress our guest in a dry suit so he must bathe with halibut and then let her go unharmed again!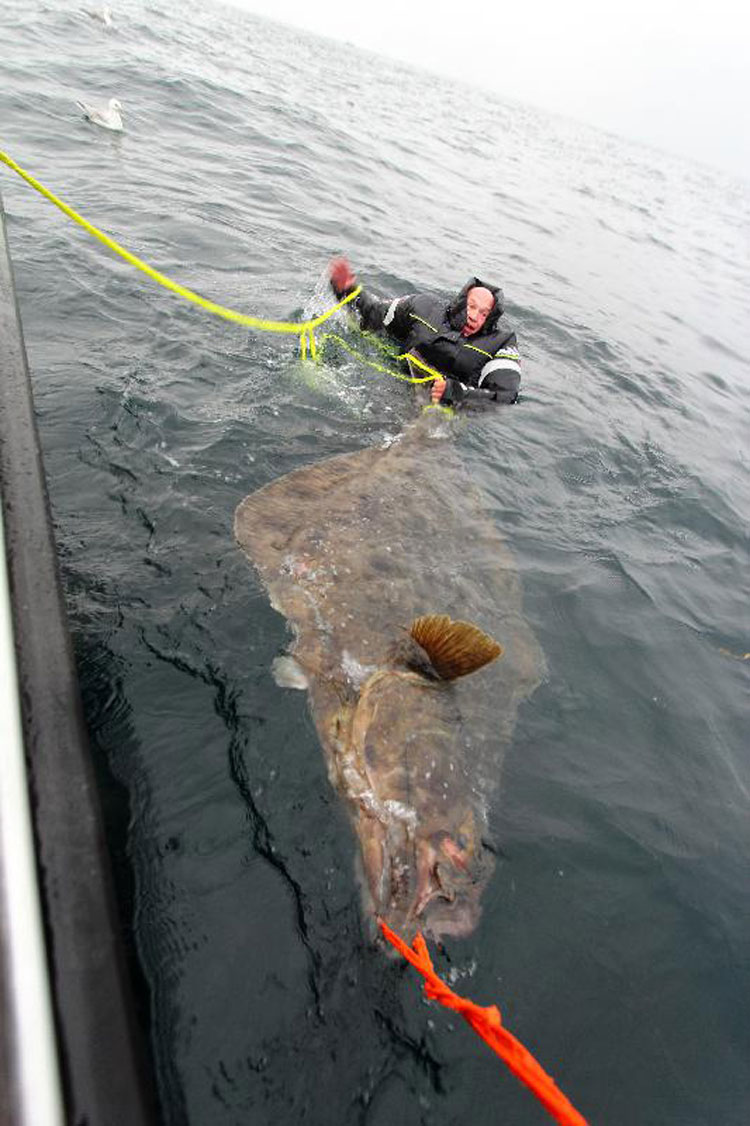 A fish of a lifetime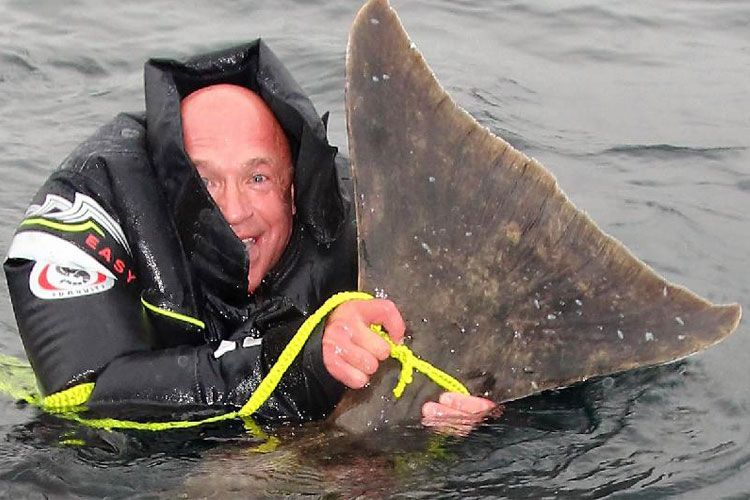 One happy angler
Another crazy thing was Magnus Lundahl who was up here with his sons. They landed 4 of 150cm with a peak of 187 cm in a fish pass!
Top 5 this week is totally awesome to read this:
179, 180, 184, 187 and 223 cm! All big fish measured off the boat and got freedom back.
So for seasonal best No. 2 Sven-Gunnar Hoglund and his wife Marie chose to take it easy on Sunday, they went out to try to Plaice fishing and guess if it was a happy "Accountant" who I met on the bridge. He showed me his absolutely fantastic plaice weighing the entire 3650 grams!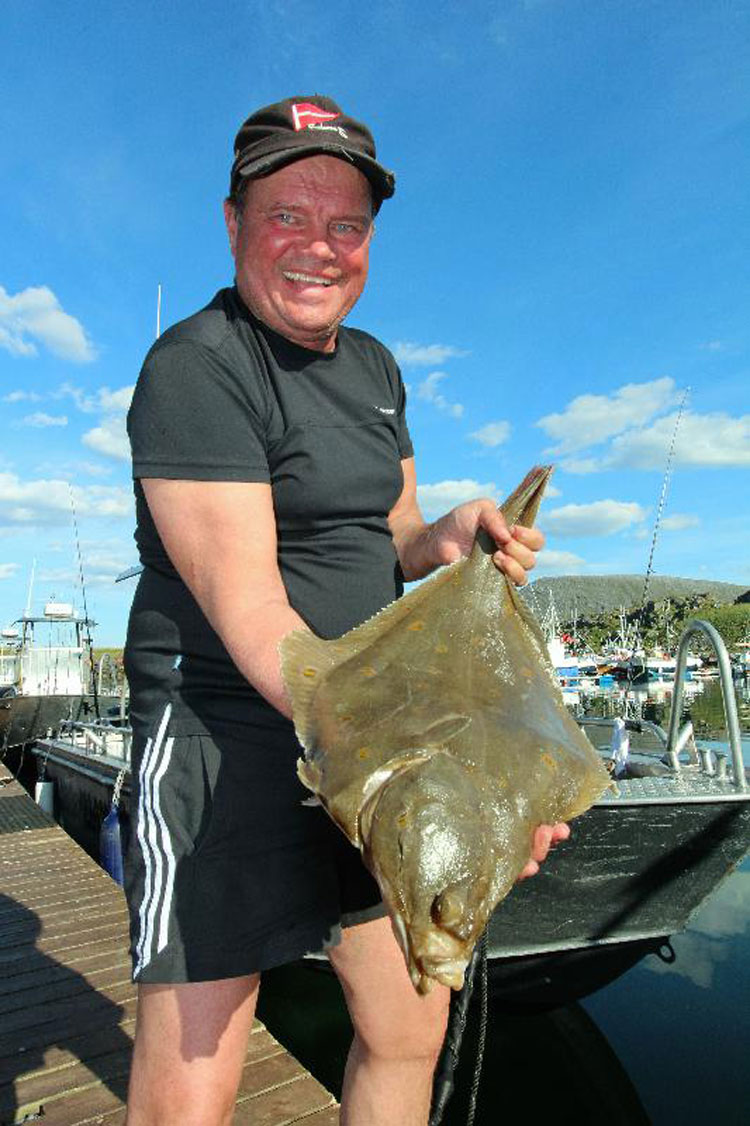 What a huge Plaice and check out the weather!
Cod fishing was a bit slower than common but it came up more than 10kg with the peak of just over 20 kg!
Thanks Ulfe and Sebastian, guides at Havoysund, for making anglers dreams come true. That Halibut is a true fish of a lifetime and if you are reading this thinking I want some of this then simply call me on 01603 407596 as we really are very limited on what we have left for 2017, however if you have some dates in mind and can wait until 2018 we are currently taking bookings that far in advance.
To view this amazing destination in North Norway simply Click Here
Hope you are enjoying our reports and keep checking back with us as I am sure this week is going to be a good one. Until next time, tight lines
Paul Stevens