We have had this report in from the Securé Lodge in Bolivia where the guests have recently been having some truly breathtaking fishing catching many species and some nice sized specimens too. Take a look at this report and I can assure you that you will be wanting to get out to this beautiful destination and experience it for yourself.
For the Chimanes, the locals who are our partners, the jungle provides all the elements for life: sustenance for the family, food and shelter, all the materials for their houses, and medicine from the amazing biodiversity that exists here.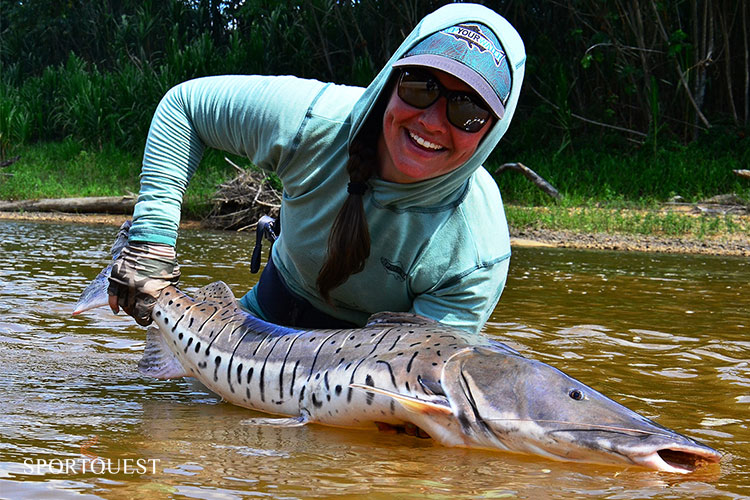 This sacred forest always provides, and for the anglers who come here chasing a dream, the unbelievable productivity of these streams offer experiences of a lifetime.
From the headwaters to the lower pools, there were many highlights, including a 22-pound Pacu caught sight fishing in "El Cañon." Jan landed four massive "goldens" in the same small spot downstream in one session – and the biggest fish was a 99 cm x 78 cm dorado, a trophy over 30 pounds. One guest landed a Surubi after running and crossing the river four times with her guide to get it; it was an amazing 40-pound catfish, which, for her, was the biggest fish catch on fly, ever.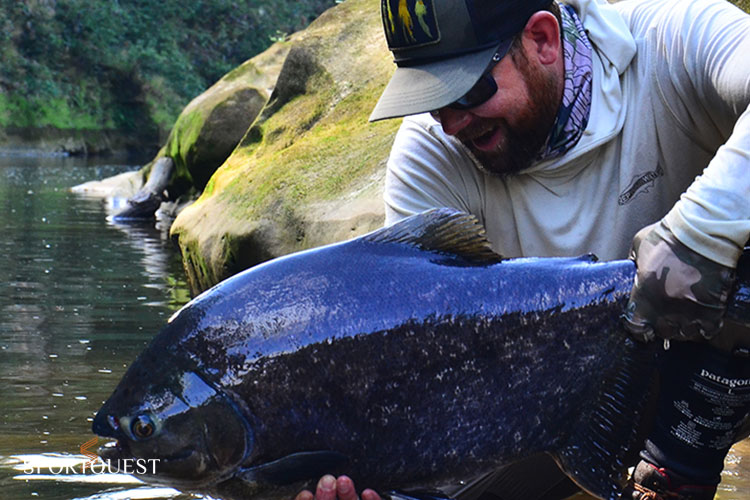 It's impossible to include all of the thrilling moments we shared in this fishing report, but in short, we caught 170 fish during the week.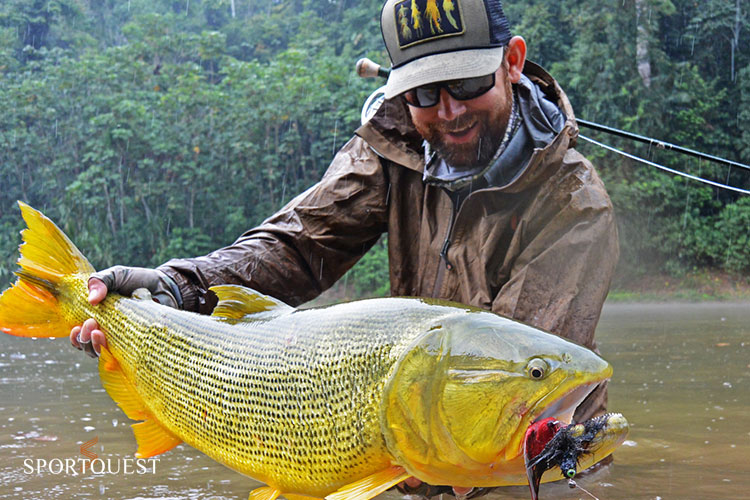 So many experiences, so many images, so many great videos…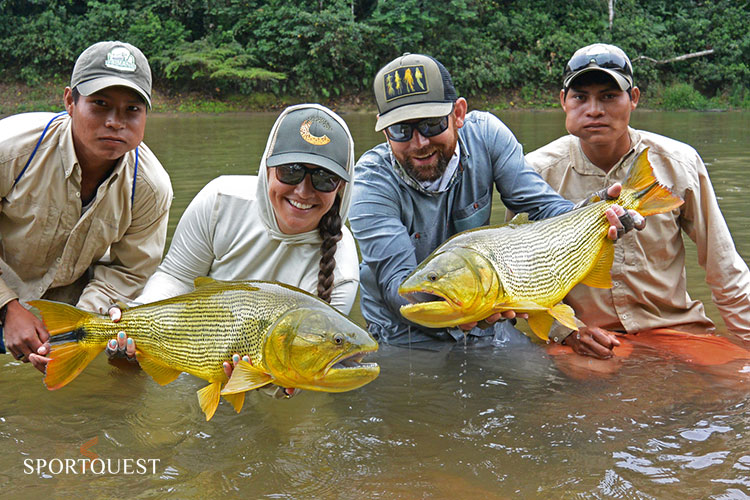 This sacred jungle always provides.
Ready for more adventures,
The staff of Sécure Lodge.
I am sure you will agree that this destination really does look like one that should be on any travelling fly anglers must visit list.
To get booked up yourself and visit this amazing location just CLICK HERE and get booked up for the holiday of a lifetime.
Tight lines
Jonny