The fishing reports and all the action just keeps coming in week after week from these TOP two destinations. If you ever wanted to fly fishing for Atlantic's in the world both Bonaventure and Salmon Lodge are the best and most reliable places to visit as you can see from below.
FISHING REPORT
September fishing has been excellent and this past week was no different. We had a wonderful week especially on the  Grand Cascapedia, the Bonaventure and Petite Cascapedia were a little more of a challenge.  Our fall run is coming in strong and most our pools are loaded with salmon . The warm weather has kept our water temperatures just perfect and dry fly's continue to work well. The Bony, Grand and Peite all received a good amounts of rain and water conditions are at June levels.
The September fly choice is different from any other time of the season. The Red Francis is always the fly of choice this time of the year and this year's no different. Along with the Red Francis the Alley Shrimp and GP are also doing very well.  As long as our water temperatures stay in the 50'sdry fly's are working very well. As always, Green, Brown and Blue are the hot ones.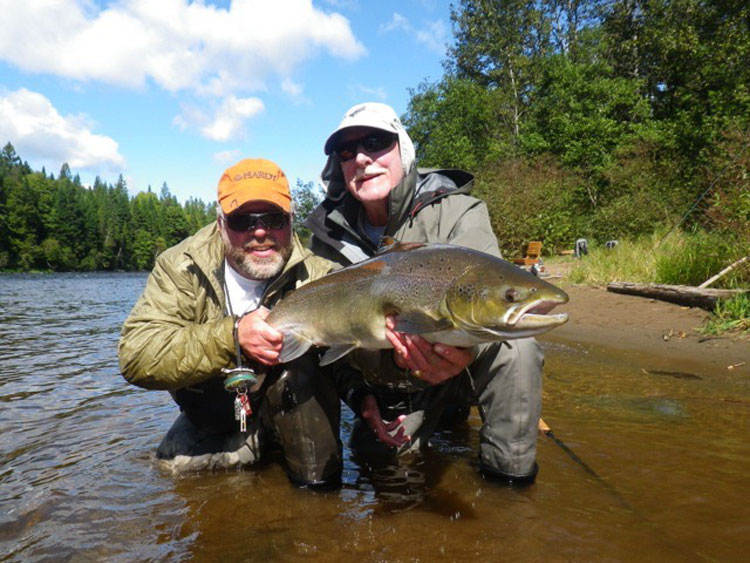 Richard (Right) and Salmon Lodge guide Larry with a nice fall salmon, congratulations Richard!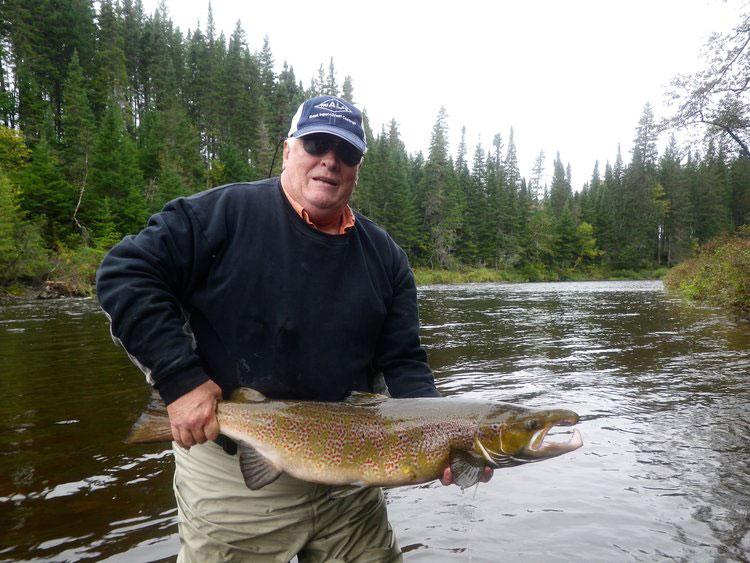 Glenn lands his first Atlantic salmon, Congratulations, Glenn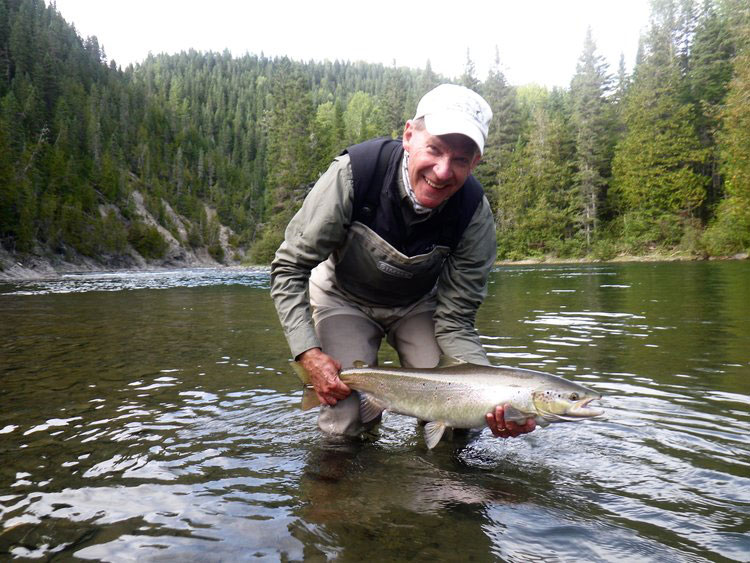 Michael with a fine Bonaventure salmon take in our upper stretch of the river, Nice one Michael.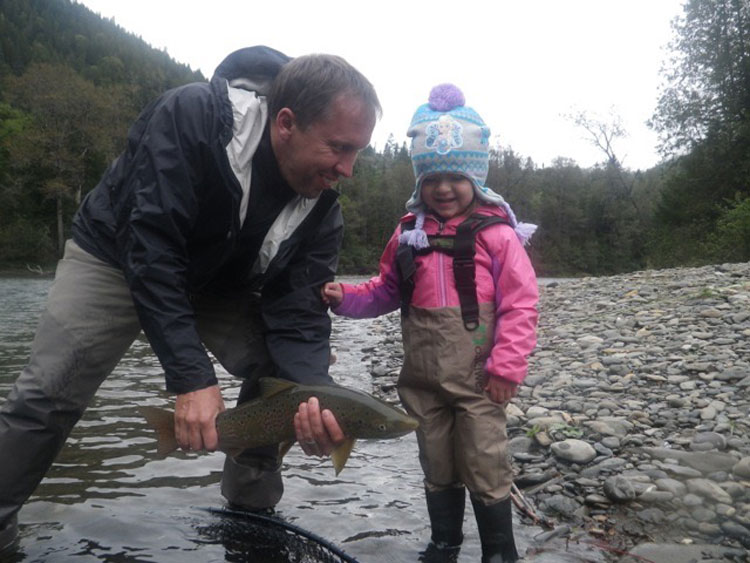 Glenn and daughter Sophie, nothing like starting early !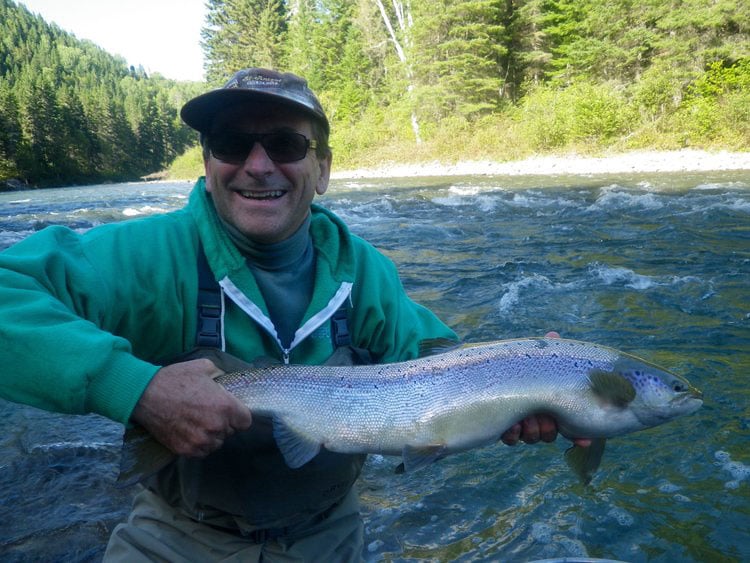 Eric with his first salmon one of the season, nice salmon Eric.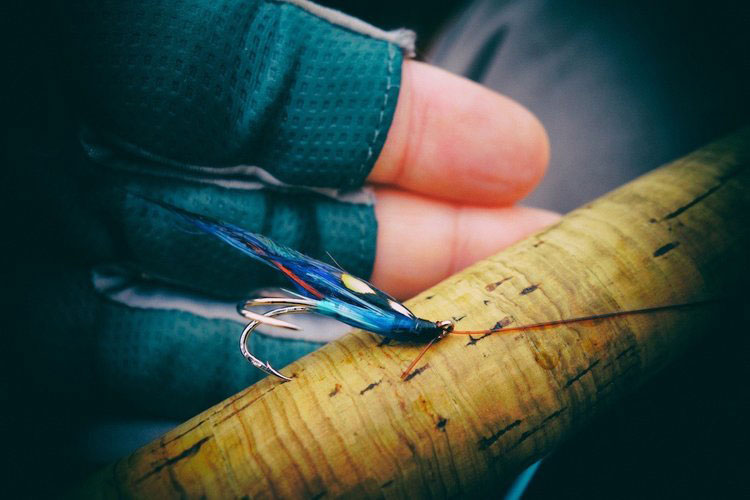 Letting the cat out of the bag, The "Nagli" was the fly of choice last week! 
We are entering the last week of the 2016 season. If you are interested in booking a trip for next season, now is the time to do it. We are filling up very quickly and space is getting hard to find. We do have a the odd space and also some rods on the Sportquest Holidays Hosted week, which is one of the best weeks of the season.
If you are interested in visiting either lodges in 2017 give Peter Collingsworth a call at Sportquest Holidays on 0044 (0) 1603 407596 as he can answer any of your questions and let you know about availability.
Until next week,
Tight Lines,
Glenn (Lodge Owner)
If you would like to see the full details of these lodges so you can join us for 2017 please CLICK HERE