It is hard to believe that this time next year we will be arriving home after my hosted week. I am very pleased to report that this week this season turned out to be a very good week, for both numbers and size of Atlantic Salmon. Plus a little secret for you all. Fish in these rivers are on a 6 year cycle and it will be 6 years in 2017 since the last bumper season, so everyone including me is expecting big things for my hosted week in 2017. Everything is looking in our favour.  I still have a few rods left in ANYONE is interested. Just contact me for full details.
FISHING REPORT
It's hard to believe that we're starting the second week of Septeber, time sure passes quickly. The first week of the month gave us a mixed bag of conditions and fishing success. Hot and sunny with temperatures in the 30's during the first part of the week and heavy rains and cooler conditions towards the end.
September is by far my favorite time of the season, water temperatures are perfect and we always receive just the right amount of rain the keep our rivers at perfect levels. Some years the rain comes in late August while others in September. Our pools are always loaded with salmon at this time of the season and the fall run of bright fish are coming in strong.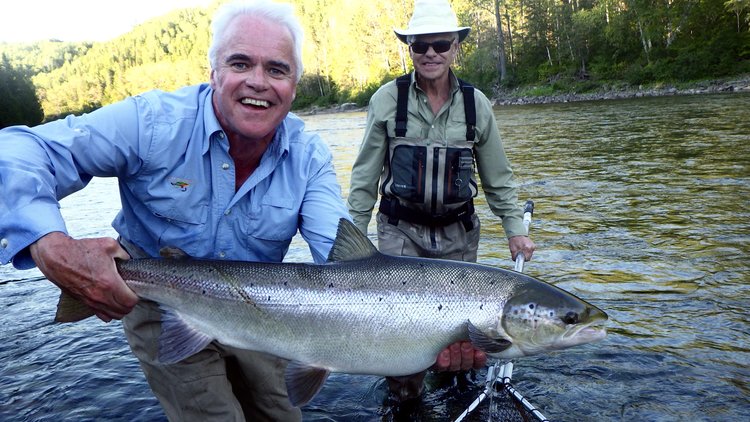 Mac shows off a beautiful September salmon on the Bonaventure, Congratulations Mac! see you next year.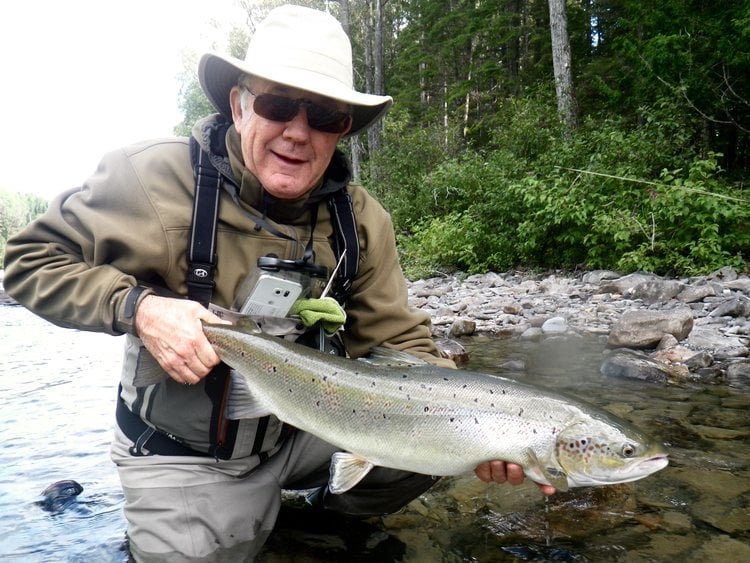 Jeffrey with a nice silver fall run salmon, congratulations Jeff!
River conditions during the first portion of the week were a bit low but remained nice and cool. The Grand Cascapedia is fishing very well, and we just had a great week, especially for big fish. The Petite Cascapedia is in great shape and the fishing has been good with a good number of fish taken. The Bonaventure is on fire with plenty of fish in all our pools. The fall run has been one of the best I've seen in years and we have a camp full of very happy anglers! For those lucky anglers coming to camp next week, hang on!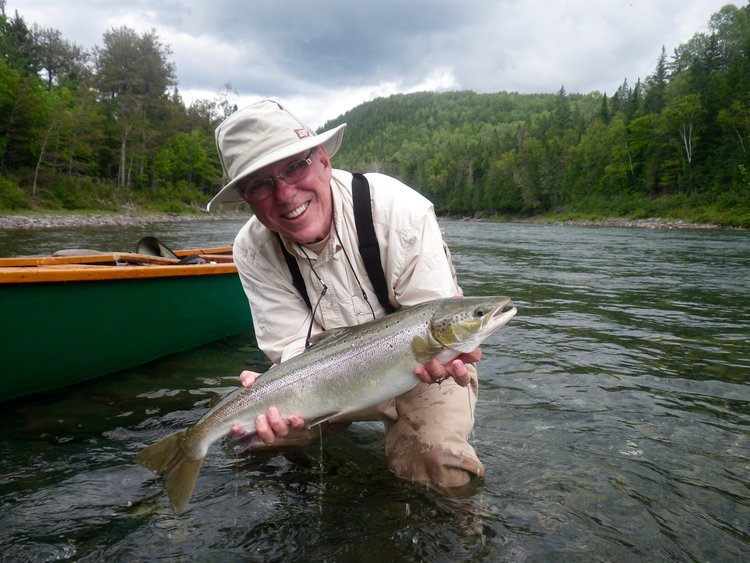 Pierre lands the fresh run fall fish on the Bonaventure, nice salmon Pierre!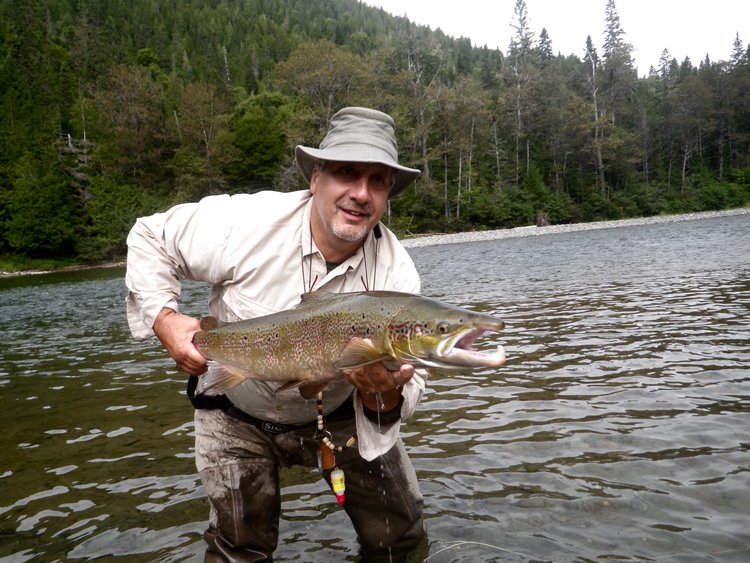 Gaetan lands yet  another fine salmon, nice one Gaetan! 
The September fly choice is different from any other time of the season. The Red Francis is always the fly of choice this time of the year and this year's no different. Along with the Red Francis the Alley Shrimp and GP are also doing very well.  As long as our water temperatures stay in the 50's dry fly's are working very well. Other hot fly's were the Blue Charm, John Olin, Picasse and Crosby Special. As always, Green, Brown and Blue bombers were the ones to have.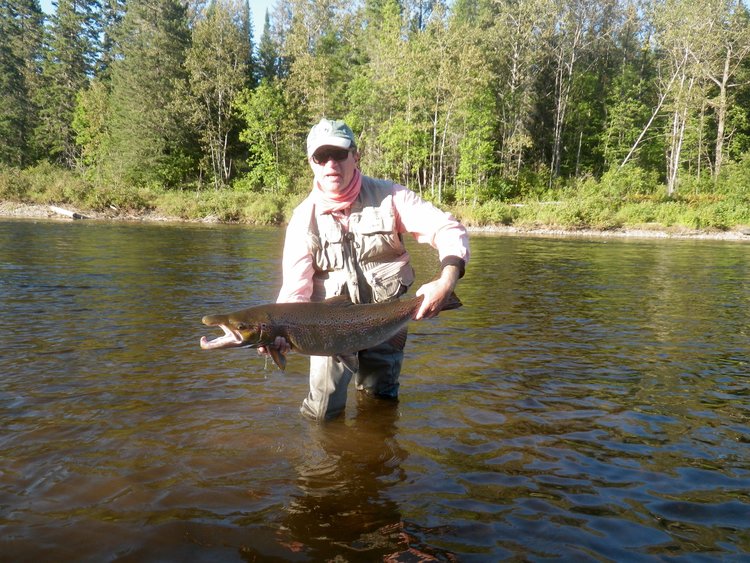 Gerard Pichot with another fine male salmon, nice one Gerard
If you are interested in joining us next season, I still have a couple of prime dates available at both Camp Bonaventure and Salmon Lodge for the 2017 season.
Fishing at both these lodges for Atlantic Salmon is amazing, we have a very very special trip planned for 2017, where we will fish both lodges and all the rivers over a 6 days fishing period.
Check out our hosted week in 2017 CLICK HERE and we look forward in you joining us on the river bank.
In general 2017 is filling up very quickly, we still have a couple of openings here and there on other weeks.
If you would like to fish at Camp Bonaventure or Salmon Lodge next season, now is the time to contact us.
Best Regards
Peter Collingsworth
Owner Sportquest Holidays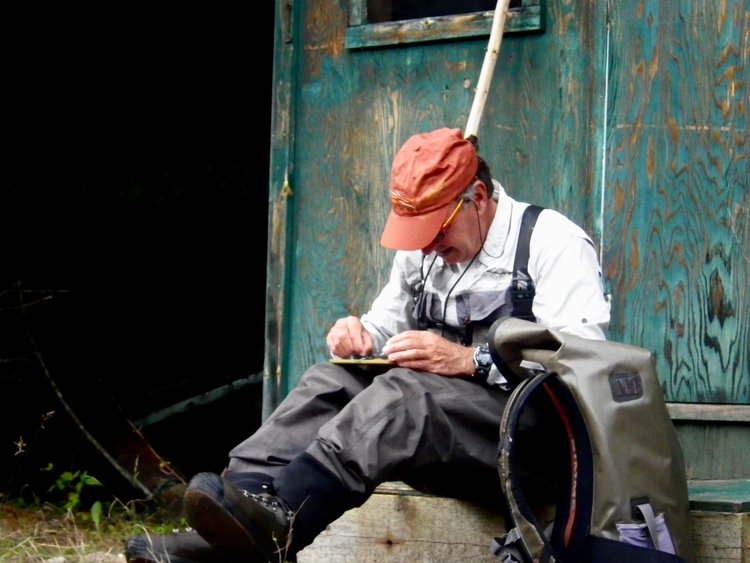 Salmon Lodge guide Clement Bernier chooses the fly that will get the job done!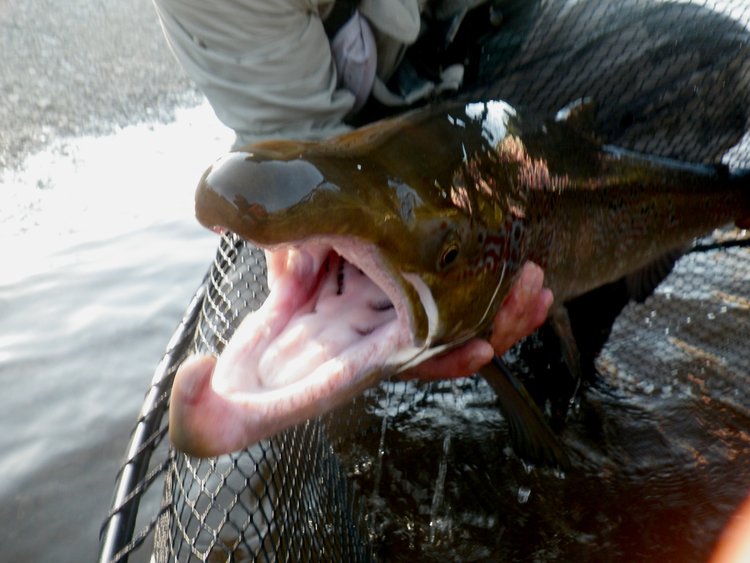 Ever wonder what a "dry fly" feels like!