We are so pleased to report another amazing weeks fishing from both our lodges. Just read the Camp Bonaventure & Salmon Lodge Fishing Report below plus a good selection of our customers pictures from the week.
FISHING REPORT
Great fishing continues! We just had another superb week of salmon fishing and both our lodges and they are full of happy anglers.
Water conditions are holding up very well, with the Bonaventure, Petite Cascapedia and Grand Cascapedia in great condition, especially for this time of the season.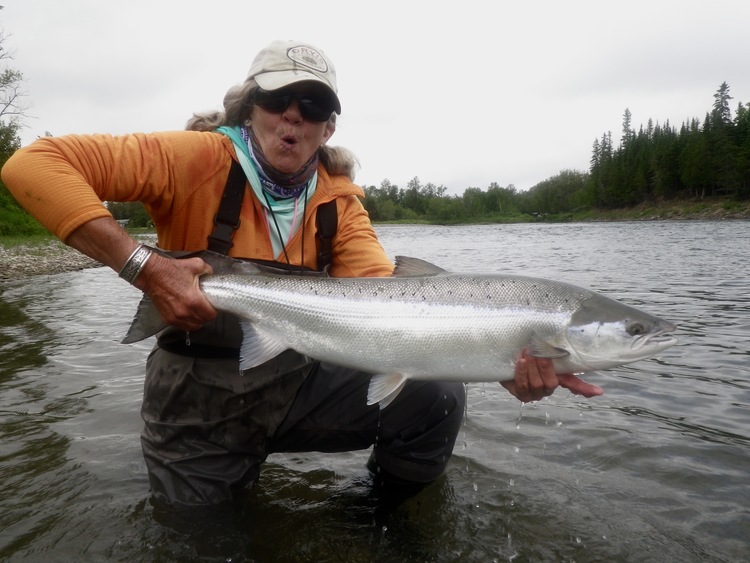 Suzie with a beautiful fresh salmon from the Bonaventure, nice fish Suzie!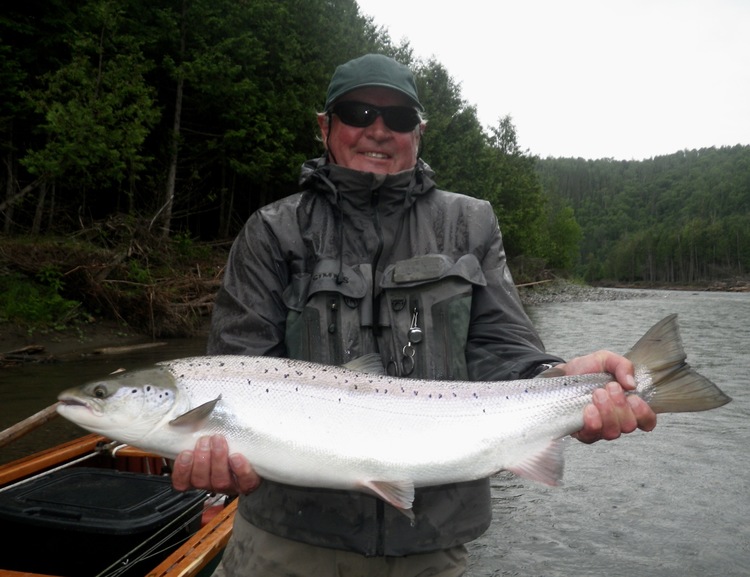 Ian with a nice Bonaventure salmon, Congratulations Ian!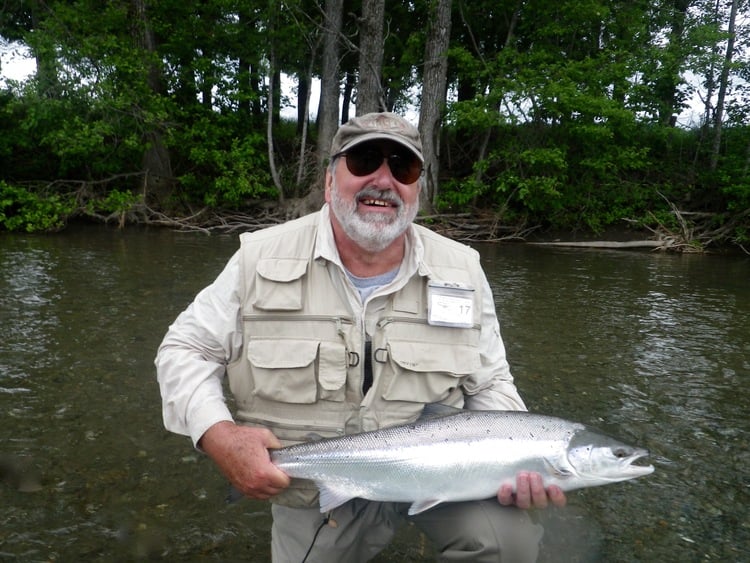 Jim with his first salmon of 2016, it certainly wasn't his last. Jim was top rod for the week!
The weather man was predicting a warmer than normal spring and summer with little precipitation for Eastern Canada. This time he missed his forecast completely. Who knows what the second half of the season will bring but for us cool and rainy is just perfect. So fingers crossed.
With higher water levels we are still fishing with bigger than normal fly's. The Nagli has been the super hot fly this year followed by the Green Butt, Stone Ghost and Langa Fancy. Others that have been producing, the Silver Rat, John Olin and Picasse. Drys have been responsible for about half of the fish last week, Brown, Green and Blue bombers are the hot ones.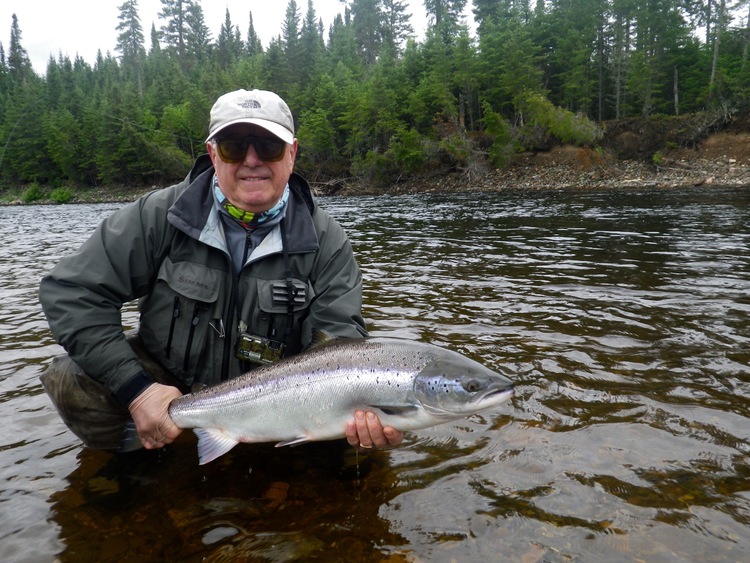 Eddie with his first Atlantic Salmon from a Canadian river. Congratulations Eddie!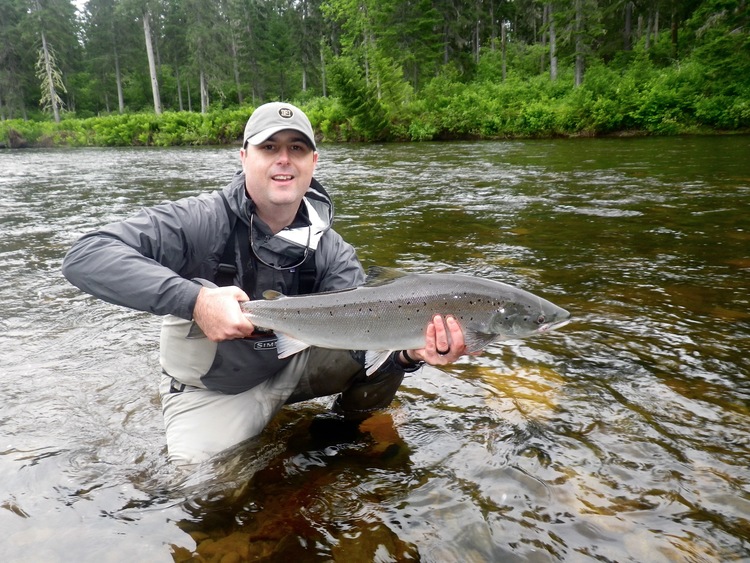 Will landed this fine salmon on the Grand Cascapedia, nice one Will!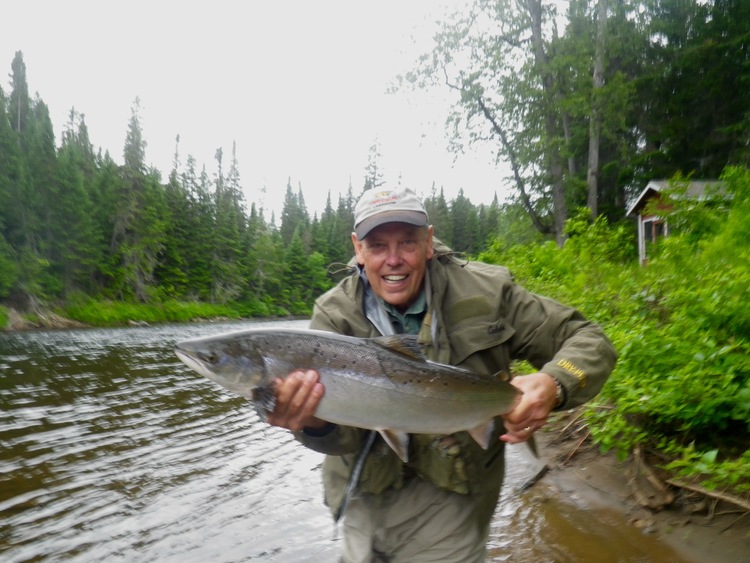 Salmon Lodge regular David with his first Grand Cascapedia salmon of the season, Nice fish David!
Fishing at both these lodges for Atlantic Salmon is amazing, I have a very very special trip planned for 2017, where we will fish both lodges and all the rivers over a 6 days fishing period.
Check out my hosted week in 2017 Click HERE and I look forward in you joining me on the river bank.
Regards
Peter Collingsworth
Managing Director Sportquest Holidays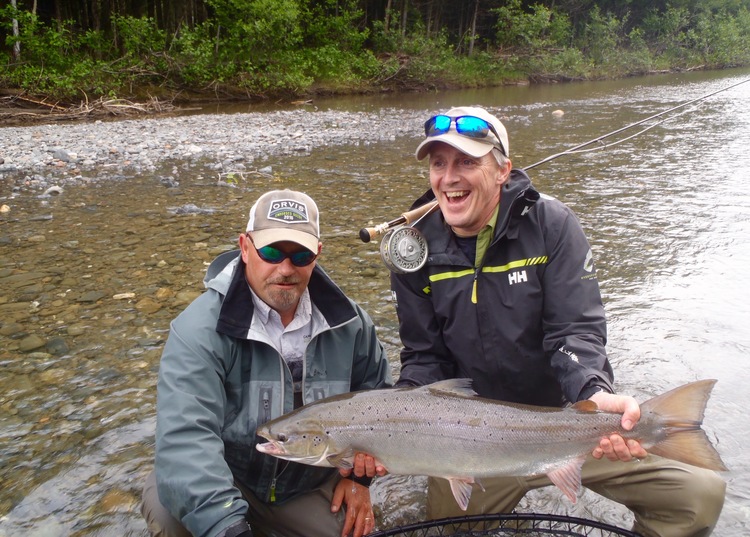 Pierre (right) and Camp Bonaventure guide John Law with a fine salmon from the Petite Cascapedia. Congratulations Pierre!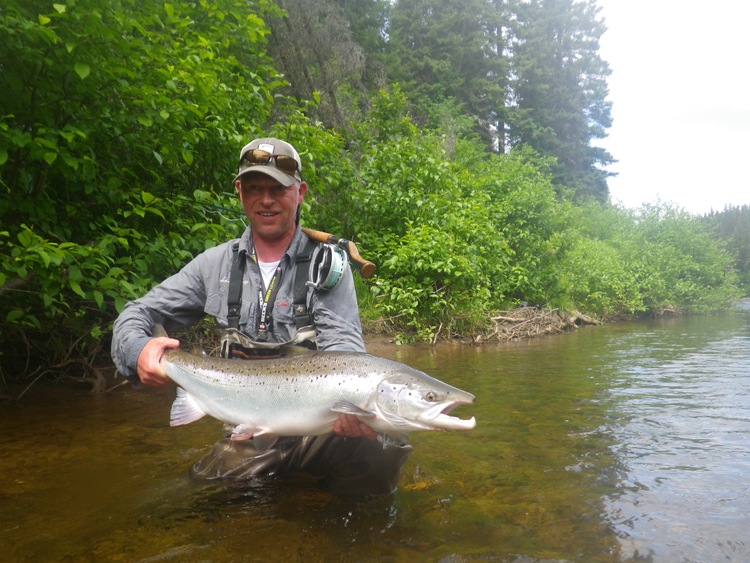 Salmon Lodge regular Thomas with a fine Grand Cascapedia salmon, Nice fish Thomas!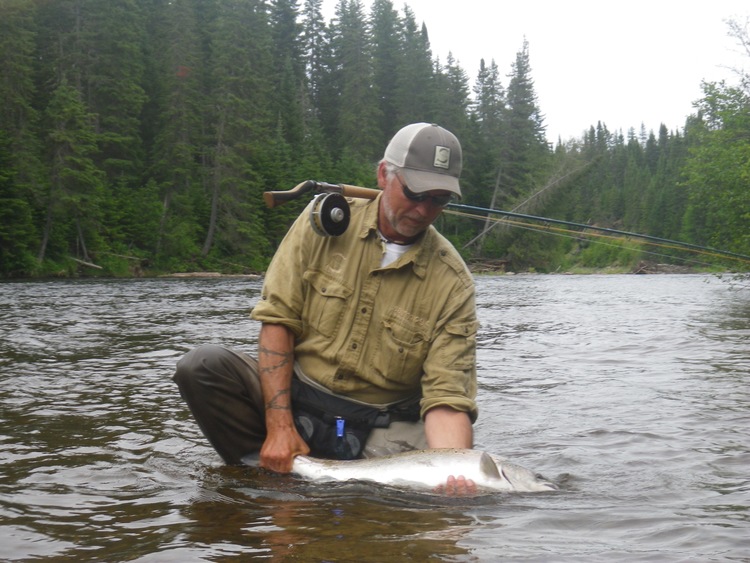 Henrik with his first Grand Cascapedia salmon of the season, Congratulations Henrik!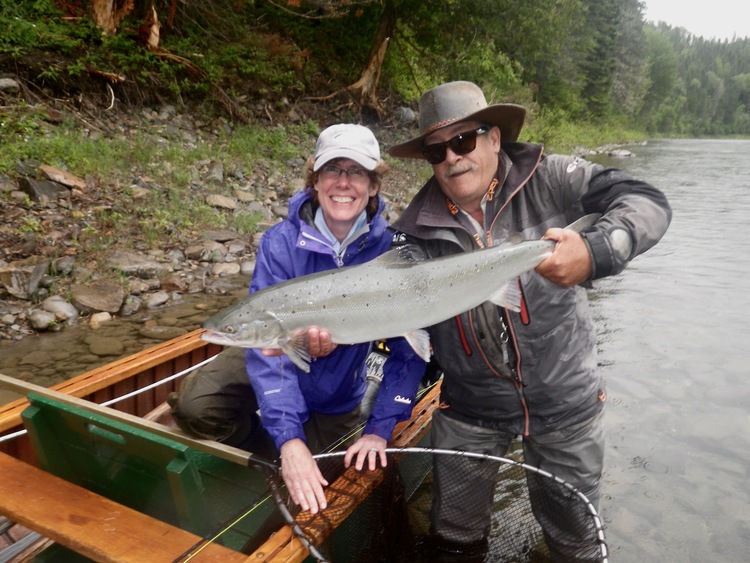 Brooke lands her first Atlantic Salmon with Camp Bonaventure Guide Mario Poirier.
Congratulations Brooke! this is your first of many!