Both our lodges Bonaventure & Salmon Lodge are having an amazing season so far, with many happy returning customers. We hope you enjoy the report below and also some customers own pictures.
FISHING REPORT
Just another a great week to be at camp. Great water conditions combined with huge tides and good numbers of fresh salmon was the perfect recipe for bunch of happy anglers! Water condition on all our rivers couldn't be better, temperatures are still cool, levels are a little higher than normal for this time of the season and there are plenty of fish to go around. The weather man continues to be good to us with a couple of rainy days each week and a couple of cloudy ones thrown for good measure.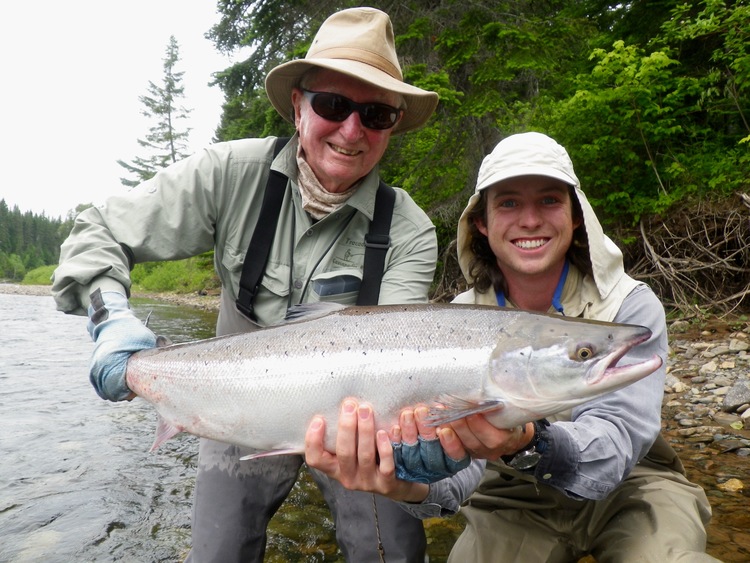 Allen and grandson Gordon, great fishing guys!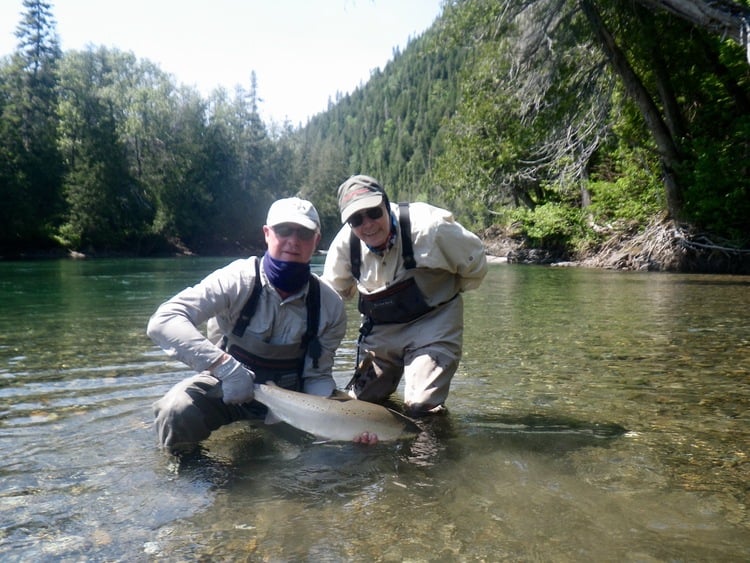 Jules (Right) with long time fishing partner Taft on The Bonaventure, nice salmon gents!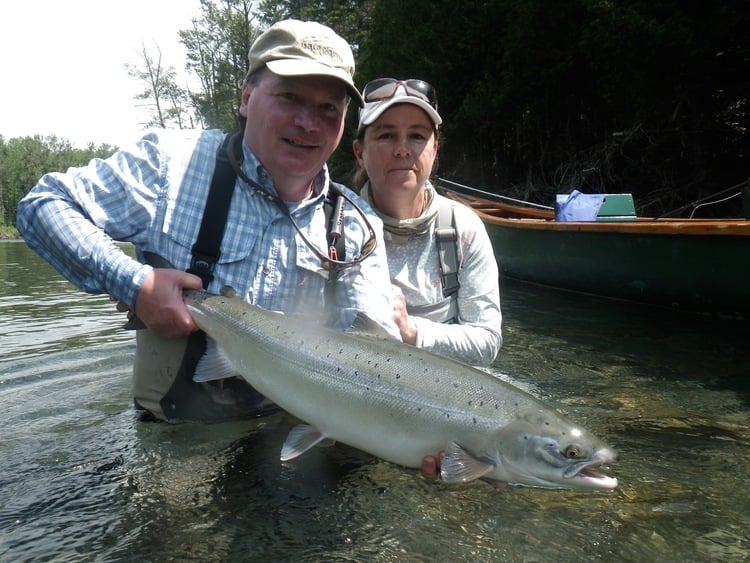 Camp Bonaventure regular Marc and his wife with a fine Bonaventure salmon. Congratulations!
Last weeks rain maintained our rivers and kept them great shape.perfect. The Bonaventure is at a perfect level flowing at 35 Cubic Meter per second, wonderful for dry fly fishing. The water temperatures are in the low 50's.  The Petite Cascapedia is fishing well and we haven't missed in over a week. Fresh fish are running and most of the pools are holding fresh salmon, the Petite is also cool in the low 50's. The Grand Cascapedia is fishing very well, it was beginning to get low but rain in the hills on Friday brought it back to perfect levels . Rain over the weekend combined with big tides should give us another week to look forward to.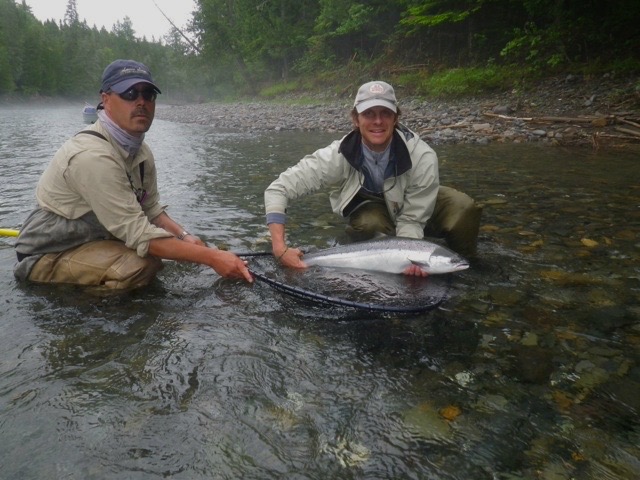 Jon with Salmon Lodge guide Jean-Marc  Congratulations Jon!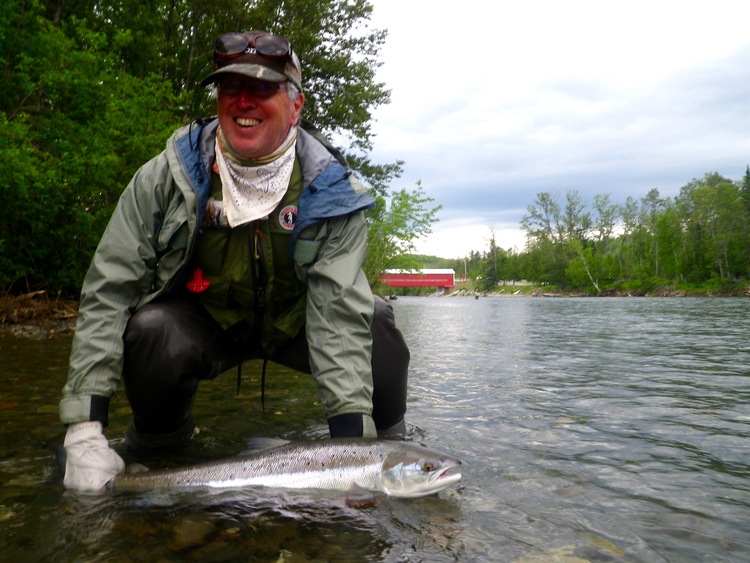 Salmon Lodge regular John with his first one of 2016, nice one John!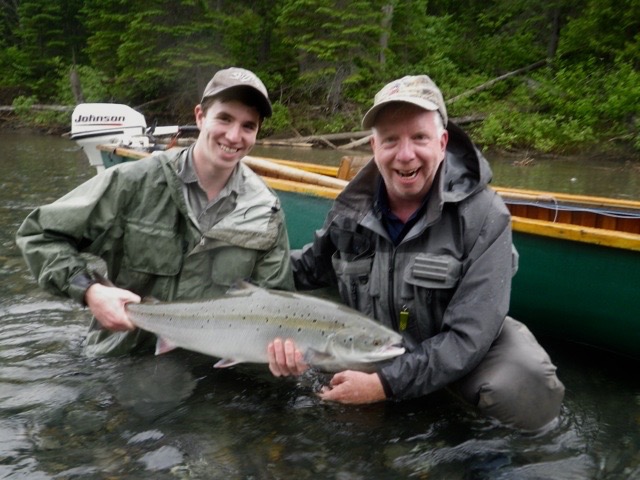 John and son John JR put a nice one back on the Bonaventure, Congratulations guys!
The ammunition of choice this week were bombers, especially the Green and Dark Brown patterns. Wets also did very well , the top wet fly's for the week were the Nagli, Silver Rat and Green Machine.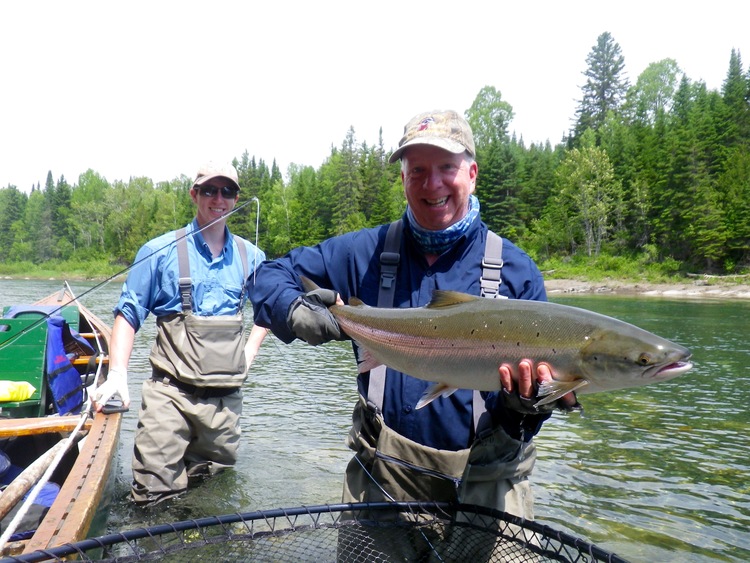 John with another fine fish, good fishing John.
John P releases a fine salmon, Congratulations John!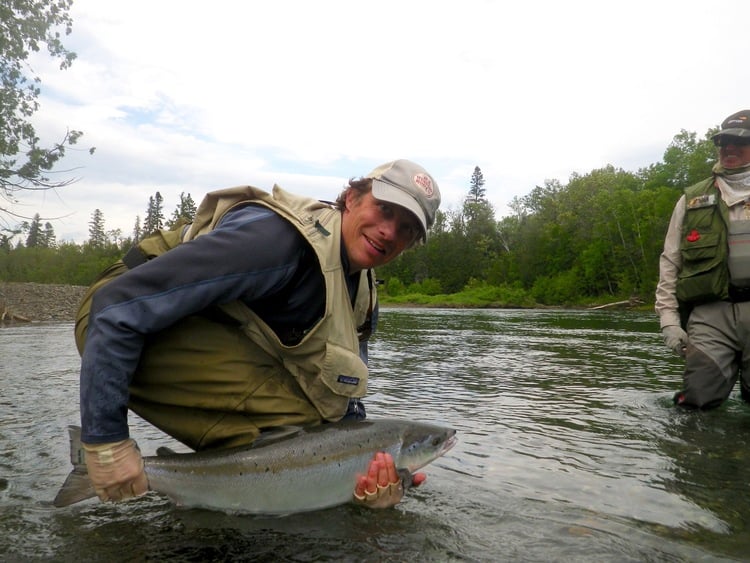 We are already heavily booked for next season 2017, we do have a couple of rods left on the Sportquest Hosted week, for full details Click Here