New Destination Guinea Bissau Report Guinea Bissau has been in the press and talked about on lots of fishing forums for some time now and we have been keeping a close eye on it so oncewe had a fair few customers ask if we went there, we thought it was time to investigate.  We have been working hard over the last couple of months to finalise it and we are now proud to bring you this stunning little private resort offering either single anglers or small groups the chance to be right in the middle of some the best fishing grounds.  We also have looked to offer somewhere that is ideal for couples and once you have seen the beautiful pictures of this stunning Island you would not think twice about taking your non-fishing partner.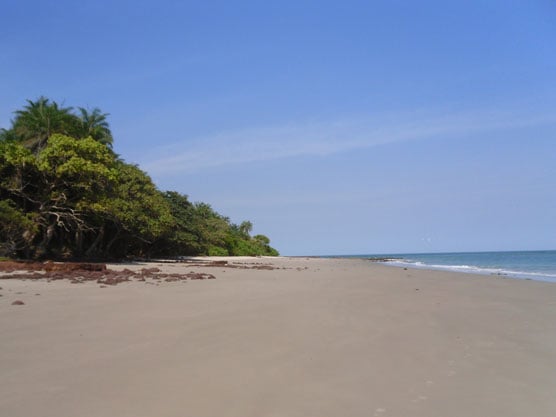 At the resort there are four private style villas benefiting from a freshwater swimming pool and a well stocked bar. Each room has 2 twin beds and comes with air-conditioning. The restaurant on site serves very good local and western foods cooked by their chef. There is also a jeep for clients to use to investigate the Island and if you fancy being a little more energetic then there are mountain bikes for you to hire so you can explore the untouched beaches of this most stunning Island.New Destination Guinea Bissau Report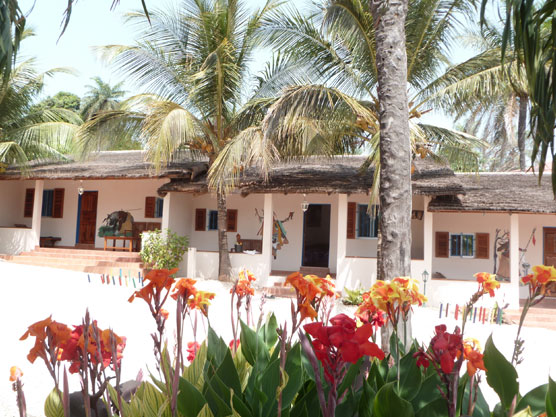 The reason why the fishing is just so good around the Islands is the fact that there are 80 Islands all very close to each other making for some great reefs for all the small fish to hide and breed and where you find lots of small fish then you will always find the predators hunting these shallow waters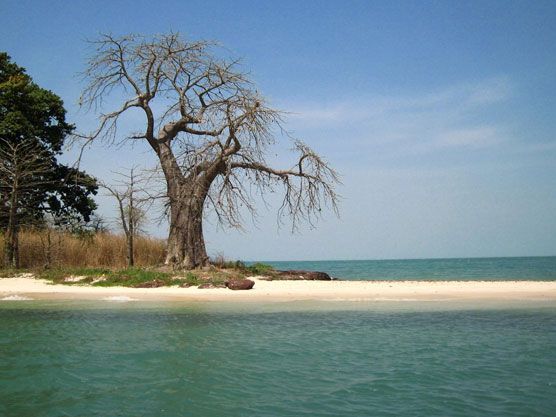 The IGFA all tackle World record Tarpon was caught from the waters around Guinea Bissau at a massive 286lb's 9oz so if that isn't enough to whet your appetite have a look at all the other species one can expect to catch:
Great Barracuda, 32Kg
Red snapper, 15Kg
Jack Crevalle, 23kg
African Pompano, 14Kg
Jack Trevally,
Jack Fisherii or Black jack,
Ladyfish ,  5Kg
Houndfish,
Cerro & Spanish Mackerel,  6Kg
Cobia ( for me this fish is more strong to catch than tarpon ) 45Kg
Common Stingray 120kg
Tiger Shark 550Kg
Hammerhead Shark 420kg
Bull Shark 280kg
Nurse Shark 120kg
What a huge list of different species. All these can be caught on a wide range of fishing styles from jigging to popper fishing to bait fishing.
So if you have ever wanted to spend your holiday in stunning surroundings, having your very own little piece of paradise whilst catching so many different species and at a very good price, look no further Guinea Bissau is for you
To view the full details simply follow the LINK which will take you to this destination and if you would like to talk to us about this or any other tours please feel free to call us on +44 (0) 1603 407596
Regards
Paul Stevens
Destination Manager