Overall we've had another good week at camp with fish in the book every day. Not the numbers we're used to at this time of the season but fishing is improving with each passing day.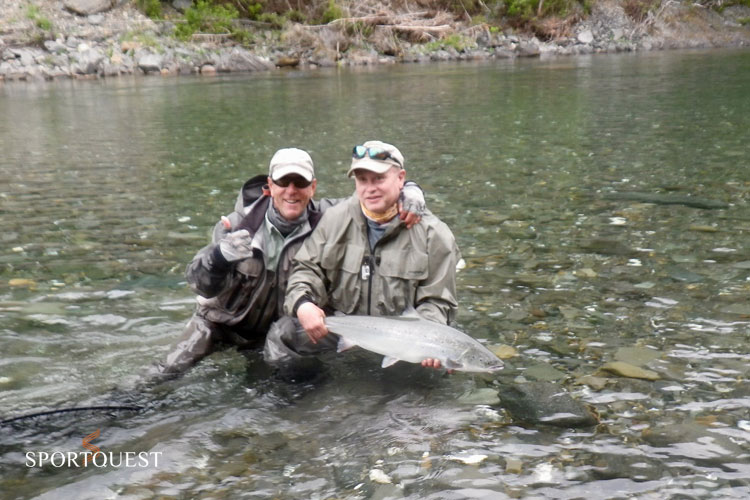 Tom Harkness (right) has been a regular at Camp Bonaventure for over 20 years, he's a great friend to us all. Here's Tom with master guide Marc Poirier with a fine Bonaventure salmon, well done guys!
The weather warmed up considerably by mid week and the last few days have been hot and sunny with temperatures in the 90 degree range. Mornings and evenings are the time to fish when it gets this hot.
The Bonaventure continues to produce some nice salmon and our water temperatures are staying cool despite the hot weather. The rain we received late last week maintained our water levels and gave the bony a nice boost. Water flow on Saturday was 30 Cubic meters per second, perfect for this time of July..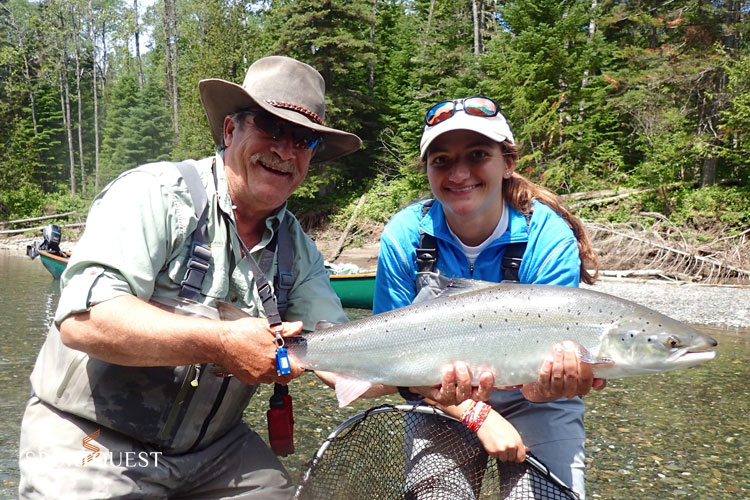 This was Anna Beatrice's second time to Camp Bonaventure, she 's quickly becoming a pro, nice one Anna, see you next year!
The Petite Cadcapedia is also producing some nice salmon and our guides are telling me there are fresh salmon in most pools. Water flow on the Petite is at 15, she definatly could use some rain. The Grand is also fishing well but could use a couple of rain to bump water levels. Water flow on the Grand Cascapedia is at 22, below normal for this time of the season.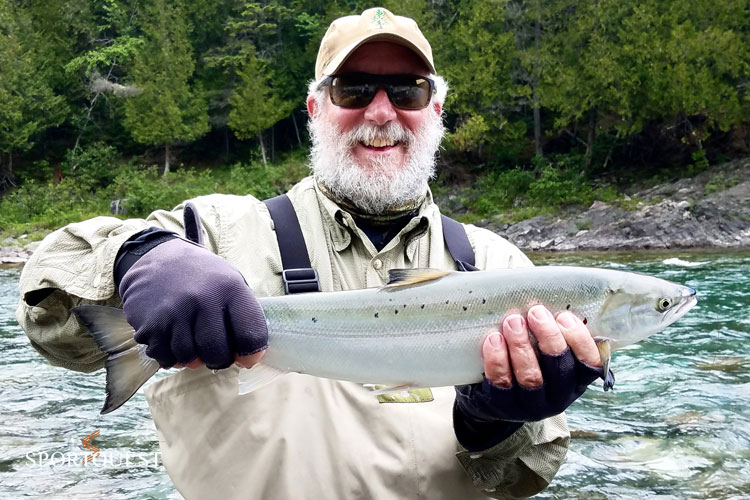 Tom Kazenback had a great week's fishing , congratulations Tom see you again next year.
The hot fly's for the week have been a mixture of dry's and small wets. Green, Dark Brown and Blue Bombers were responsible for most of the catches. In the wet fly depatment, the John Olin, Green Butt and Silver Rat did the best. The Picasse and Green Spey were the winners on the Petite. The sizes that are working best are number 8's and 10's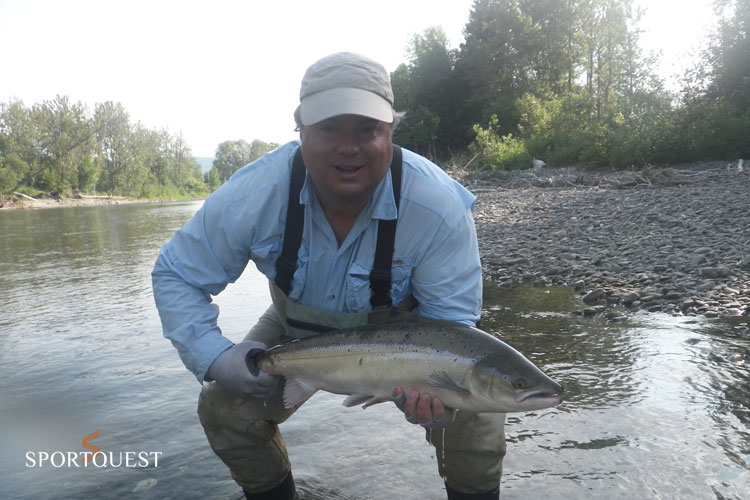 Tom Smith with a fine salmon from the Petite Cascapedia, nice one Tom, well done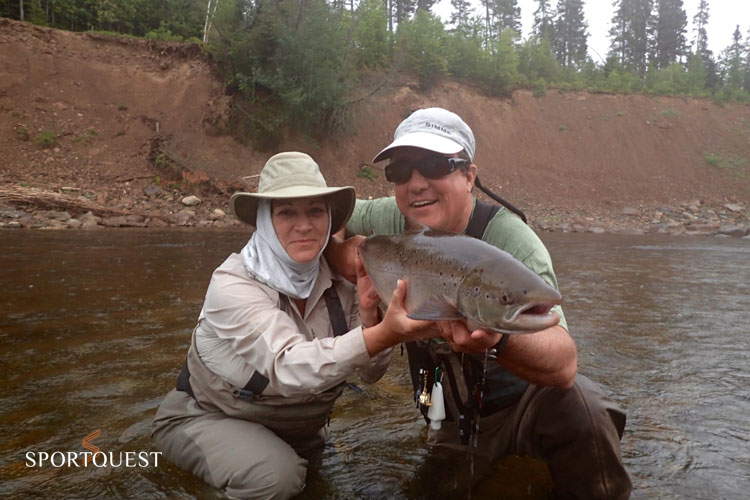 Long time Camp Bonaventure regular's Pierre Vezina and his wife Diane, A nice salmon from the Grand Cascapedia nice one!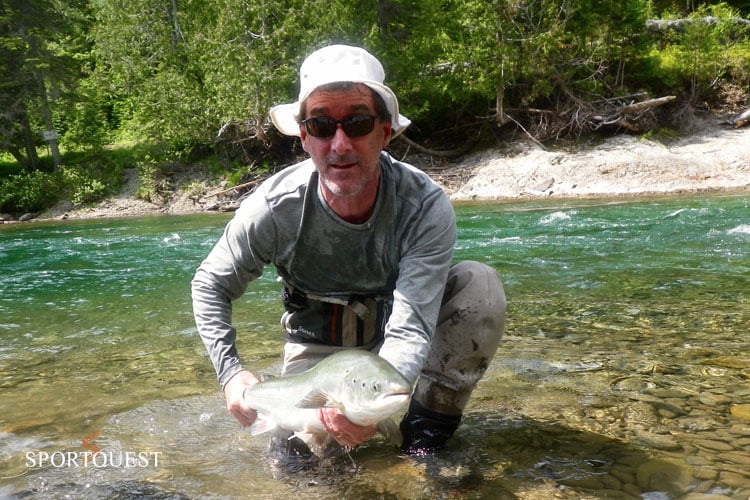 Patrice Vezina puts this nice one back to swim another day, congratulations Pat! see you in September.
The weather man shows a bit a rain early next week and temperatures will be cooling down . Maybe this hot weather will produce a thunderstorm, we are keeping our fingers crossed.
Until next week,
Tight Lines,
Glenn
To view availability, explore our website NOW