Camp Bonaventure Fishing & River Report 7th to 13th
Last week we were very grateful for rain as it brought all the rivers back to life. We did not set any catch records but it made such a difference in what has been a low water year. Lets keep the fingers crossed for more rain.
The much need rain really helped our rivers, the Bonaventure continued to produce a good number of fresh salmon daily. We also had a great week on the Petite Cascapedia, our guides are seeing plenty of fresh salmon in most of the pools with new ones coming in on every tide. What a big change on the Grand this past week, we really needed the rain. Fishing on the Grand Cascapedia really improved as water levels were back to normal levels.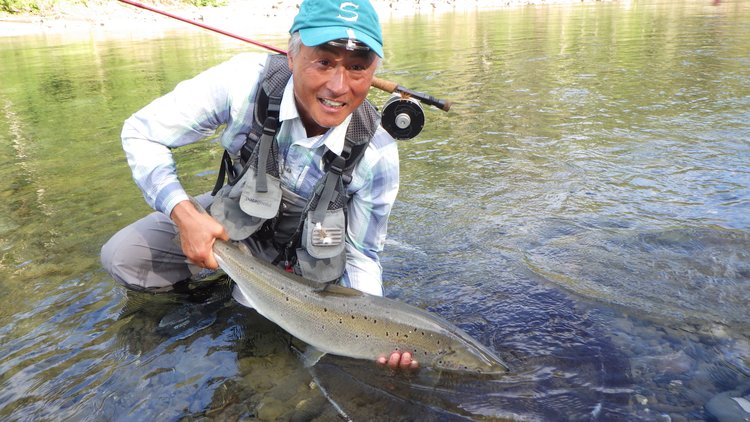 Camp Bonaventure regular Rick sure knows how to catch them, congratulations Rick, see you next year!
The Bonaventure jumped from 9 Cubic meter per second to 18. The Petite Cascapedia was also flowing at 9 cubic meters per second and went to 15. The Grand Cascapedia saw the biggest change going from 12 to 36 cubic meters. By weeks end our rivers are falling but rain is in the forecast for the next few days with cooler temperatures.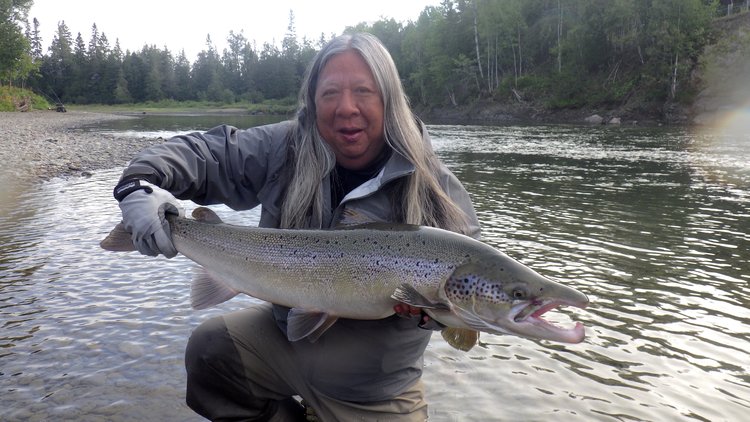 John is no stranger to Camp Bonaventure or salmon fishing, john is a great angler and gets it done everytime, nice one John!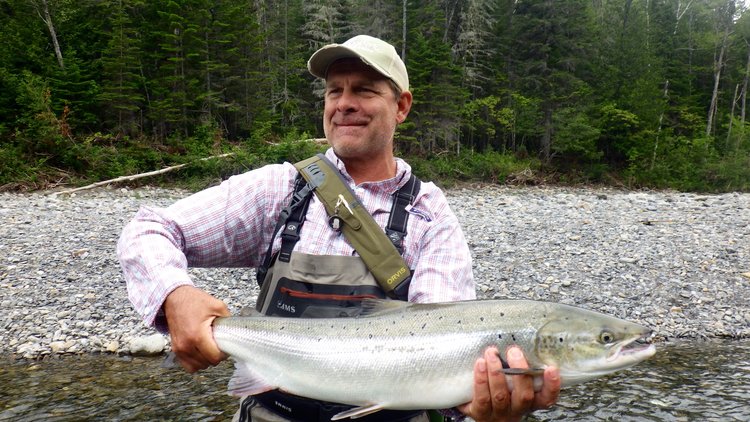 Mark with his first one of the year, congratulations Mark!
The hot fly's for the week have been a mixture of dry's and small wets. Green, Blue and Dark Brown Bombers were responsible for most of the catches. In the wet fly department, the John Olin, Green Machine and Stone Ghost came out in front for the week. The John Olin and. Picasse were the winners on the Petite. The sizes that are working best are number 8's and 10's.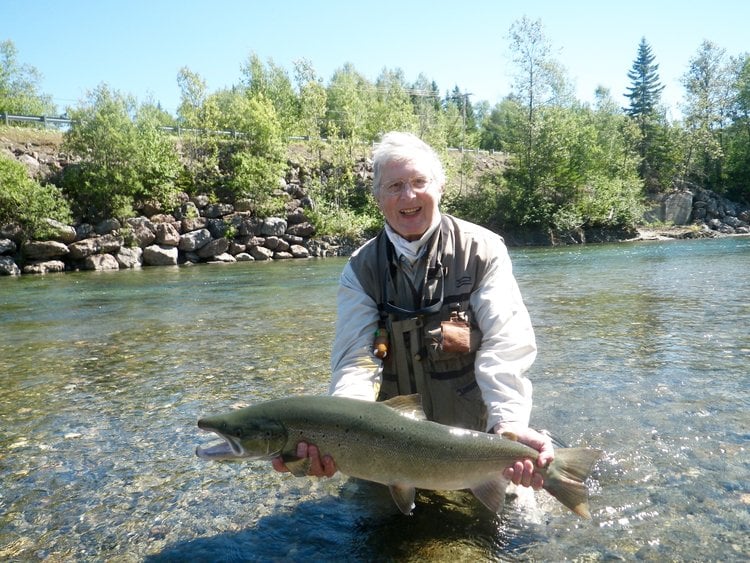 Tim has been coming to Camp Bonaventure for many years,ne never fails to land a few big ones, Well done Tim! see you next year.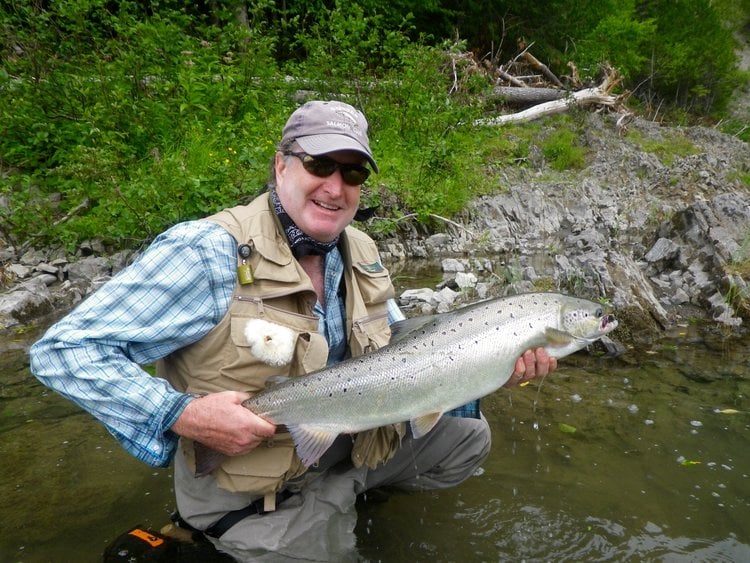 This was Eric first trip to Camp Bonaventure, He landed this nice one on a dry fly, congratulations, Eric!
I hope you enjoy our weekly little river and fishing reports, so keep checking once a week for all the updates.
If you would like to join us in 2018 Click Here to see the full trip details.
Until next week
Kind Regards Peter
PS it is just over 2 weeks before I will be there hosting trips and I can not wait, everything is looking like the fish are running late so it means there are going to be huge runs of fresh fish when we arrive. Lucky boys ?