Another week and another Camp Bonaventure Fishing Report  although the fishing continues to be productive for the first time this season it's beginning to slow down a bit. It's all down to the weather with sunny days and warm weather last week it made the fishing a little more challenging. Having said that we have plenty of salmon in all our pools but they were a little harder to get to take.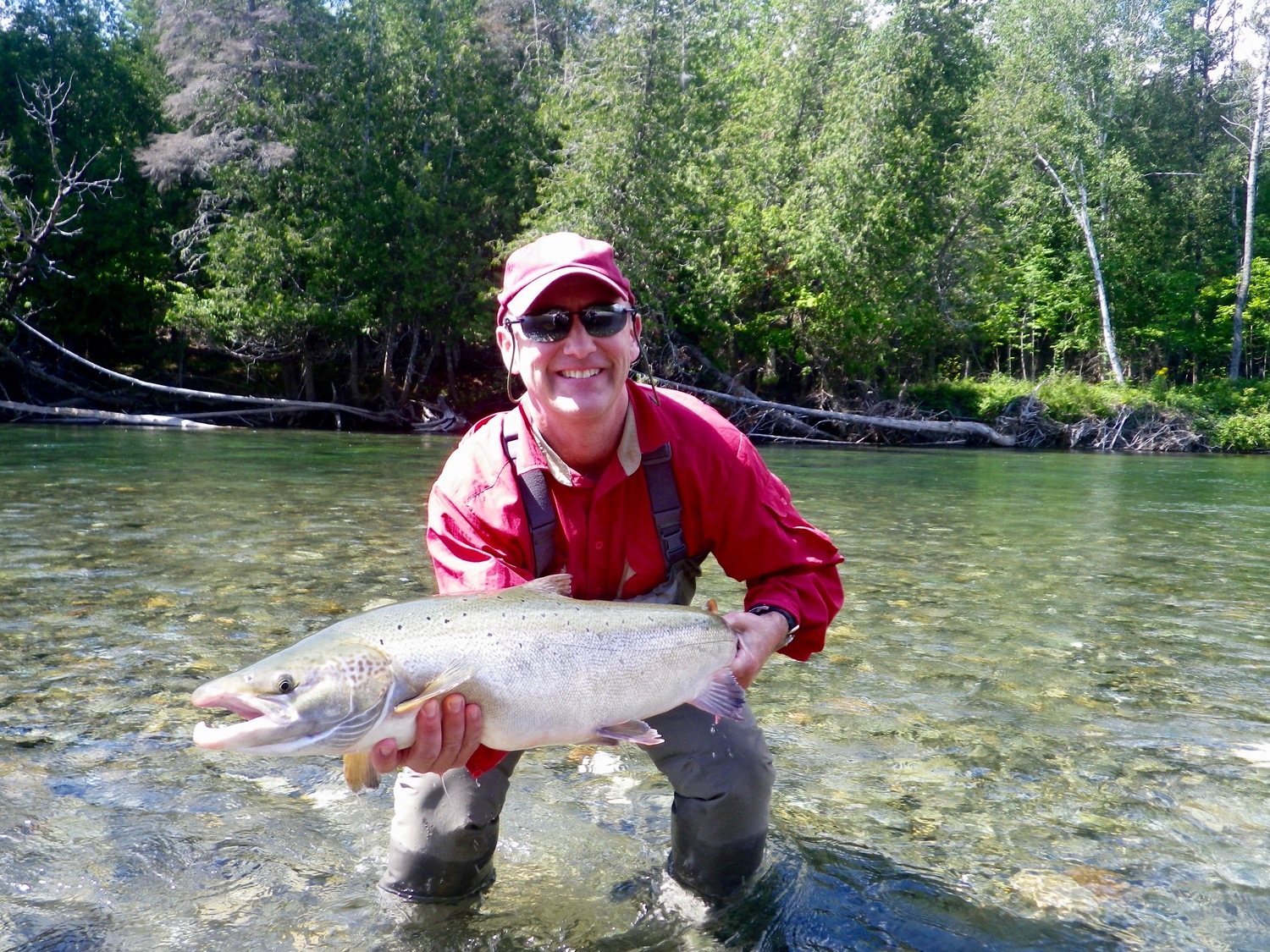 John has been a good customer for years, here he is with this is a fine fish on the Petite Cascapedia, nice on John!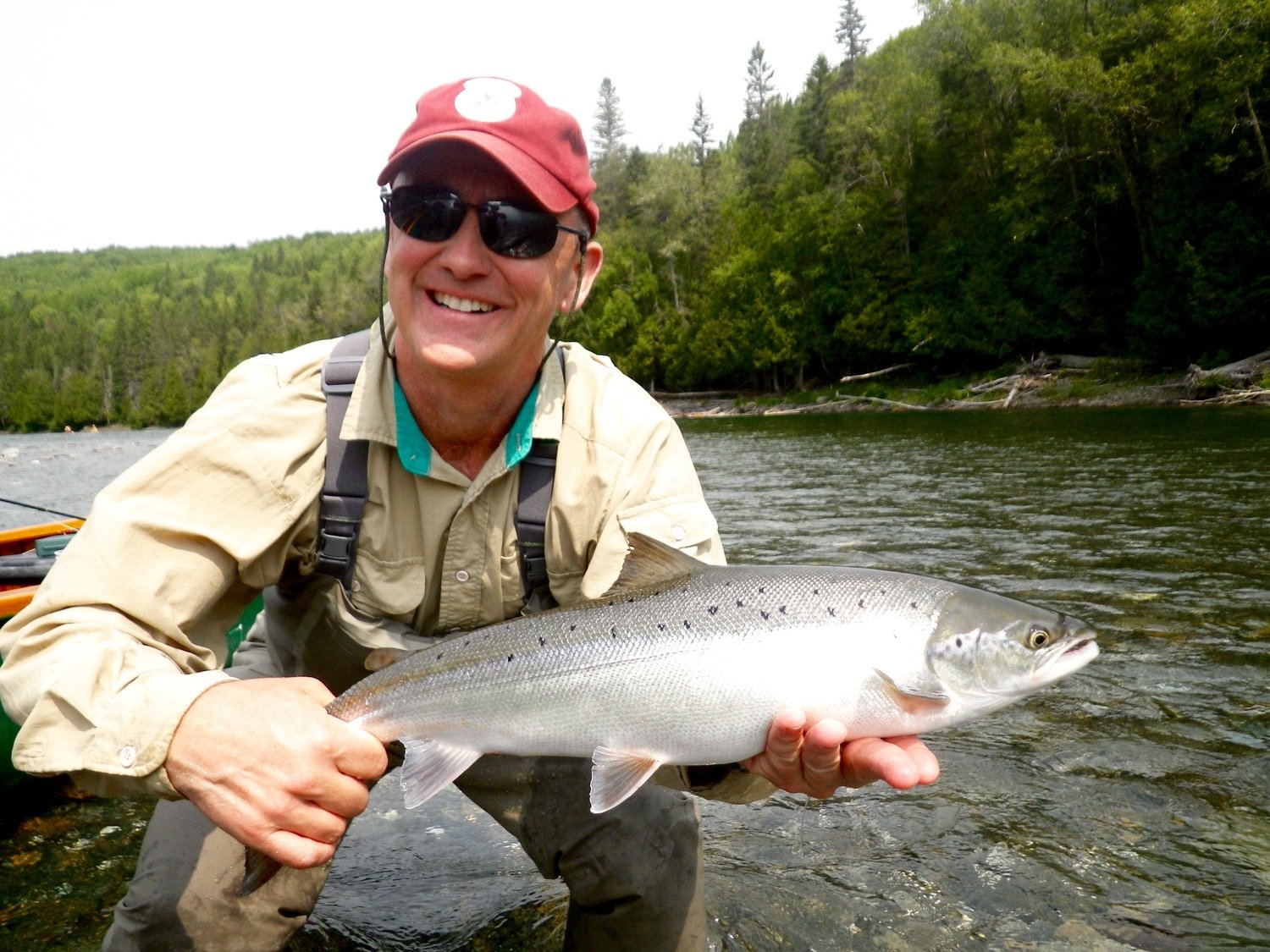 John with another nice Atlantic Salmon
Even though the weather last week was hot and daily temperatures in the 30C degree range for the most of it. All our customers still managed to have a great week with a good number of Salmon and grilse everyday (Perhaps we have been spoilt with just how good this year has been for as the same amount of Salmon have been caught as this week last year it seems slower than the amazing weeks we have had so far this year)
Camp Bonaventure Fishing Report Last week's full moon and high tides brought a good run of new salmon in our rivers.  With higher than normal water levels for this time of the season we are still using our boats for travelling from pool to pool. Needless to say all our guides are sporting a big smile. Fishing was a little tougher this past week but we did manage to land a good number of nice fish including a couple of big ones as well.
The rivers conditions are as follows: The Bonaventure River is in great shape at the moment and we're continuing to do very well. The Petite Cascapedia River water has remained cool and the fishing has been great. The Grand Cascapedia River has been producing some nice fish every day but it's getting a bit low, especially in the branches. The good news is the outlook for the coming week is good. The weather forecast is calling for a bit of rain and a considerable drop in temperature, that all; will help to turn on more of a bite.
Methods that produced the results last week was free floating Dry's we had more customers fishing with dry flies than wets, there's nothing like sight fishing for big salmon in clear water. Small wets have also been responsible for a good number of fish as well. The flies of choice – Green, Brown and Blue bombers with brown hackle and white wings and a tail.  Wets in sizes 8's and 10's, the Silver Rat, Stone Ghost and Davie McPhail's Piglets were the ones to have.  Seems like anything small with green and silver worked well.
Below we have a great selection of customer pictures for you to enjoy and remember you can always leave your comments.
Plus if you fancy joining us next season please feel free to check out our full trip details by Click Here
If you would like to see all our Salmon Lodges in Canada Click Here
Tight Lines
Peter Collingsworth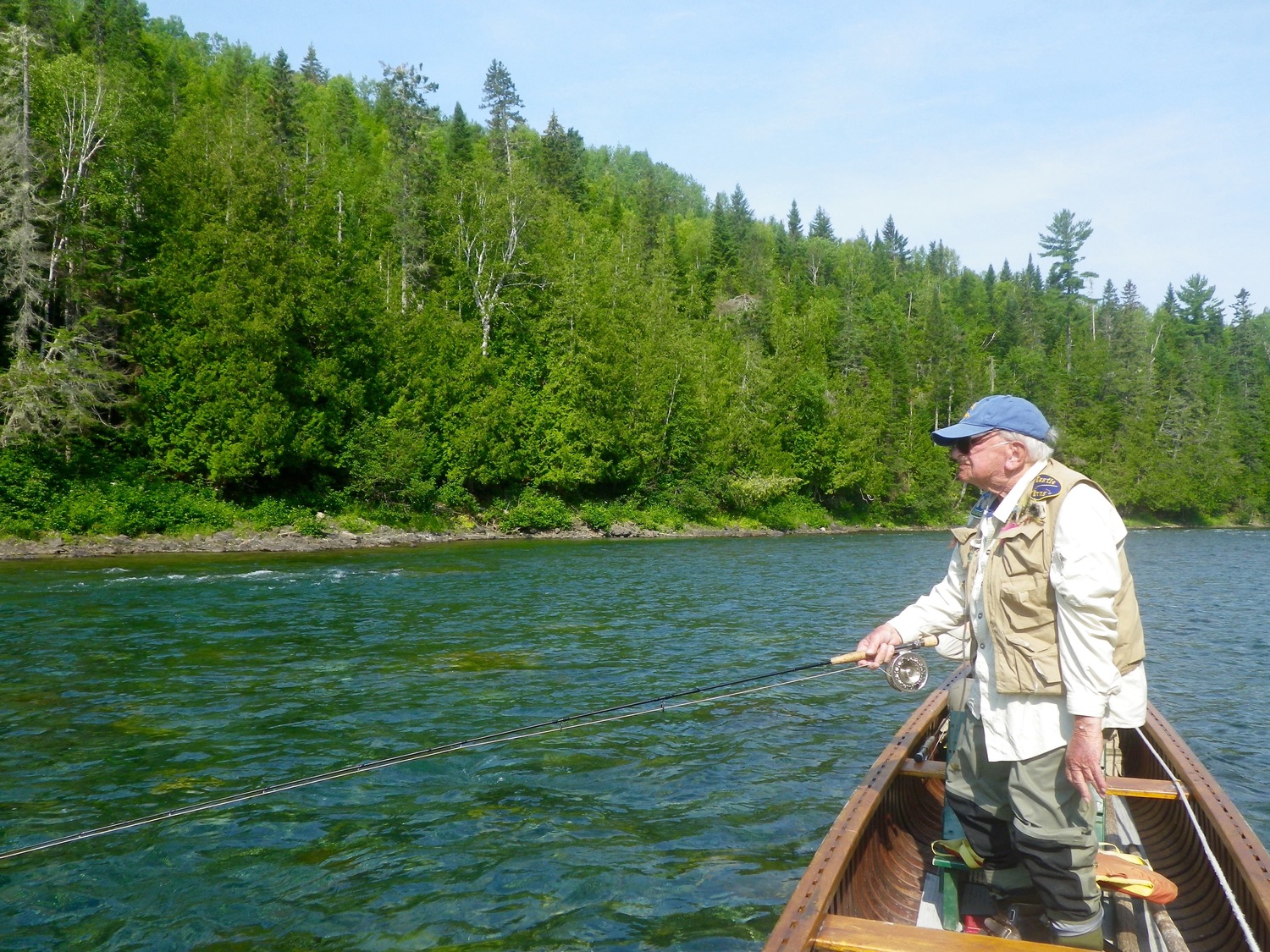 Phil now at 87 years young still knows how to get it done. Can't wait to see you next year Phil.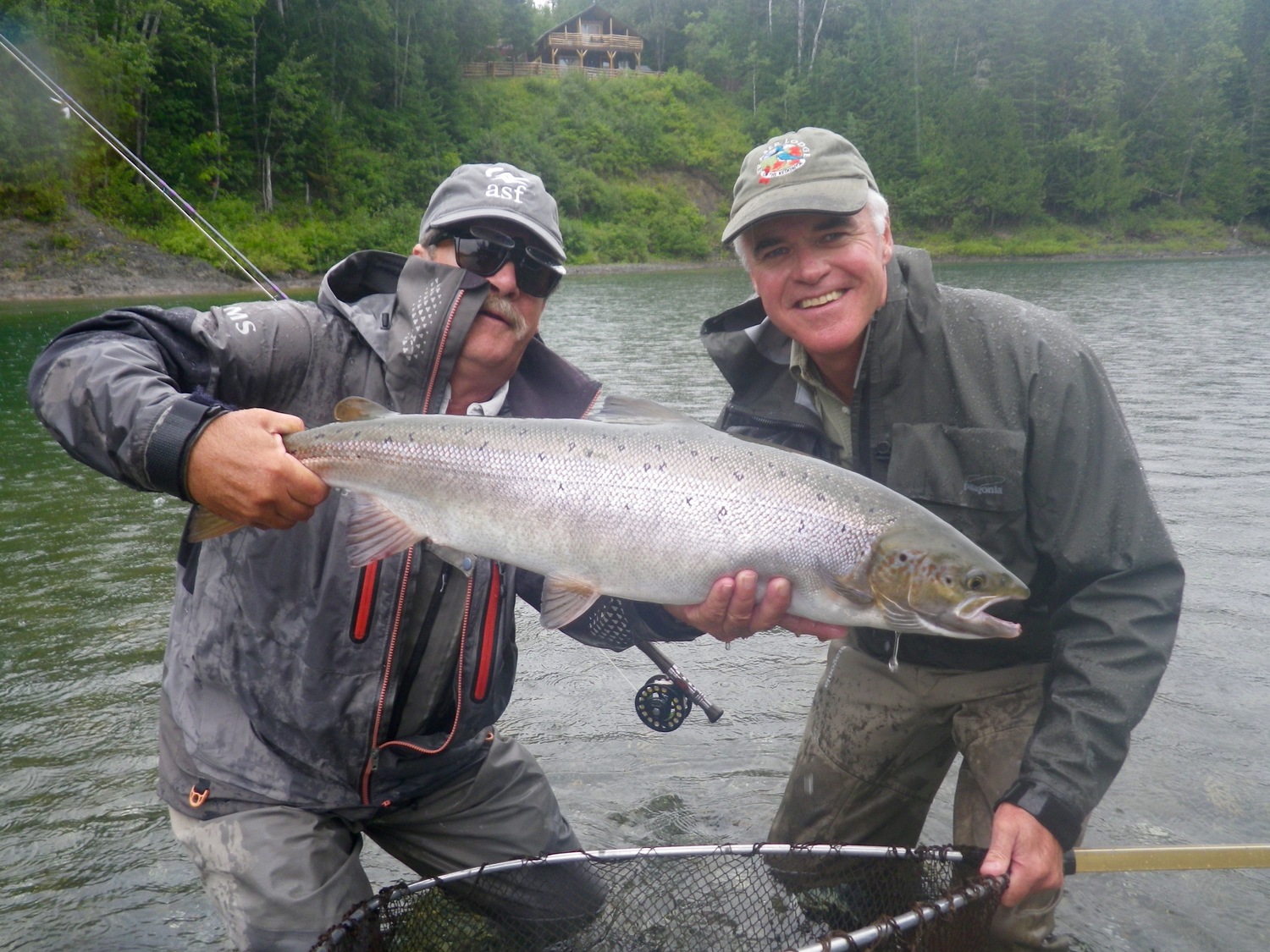 Camp Bonaventure master guide Mario putting one back on the Bonaventure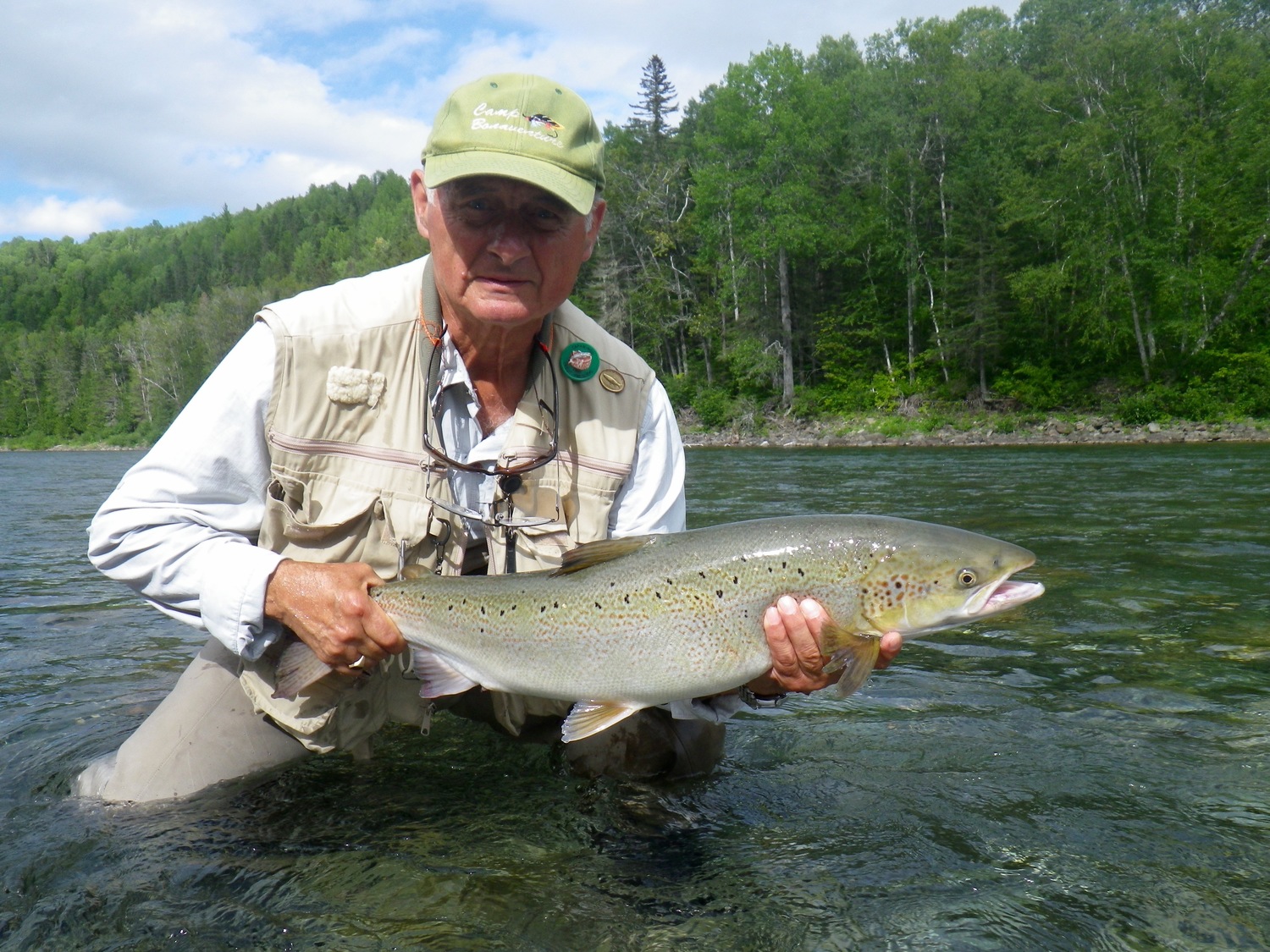 Frank lands his first one of the year on the Bonaventure, nice fish Frank!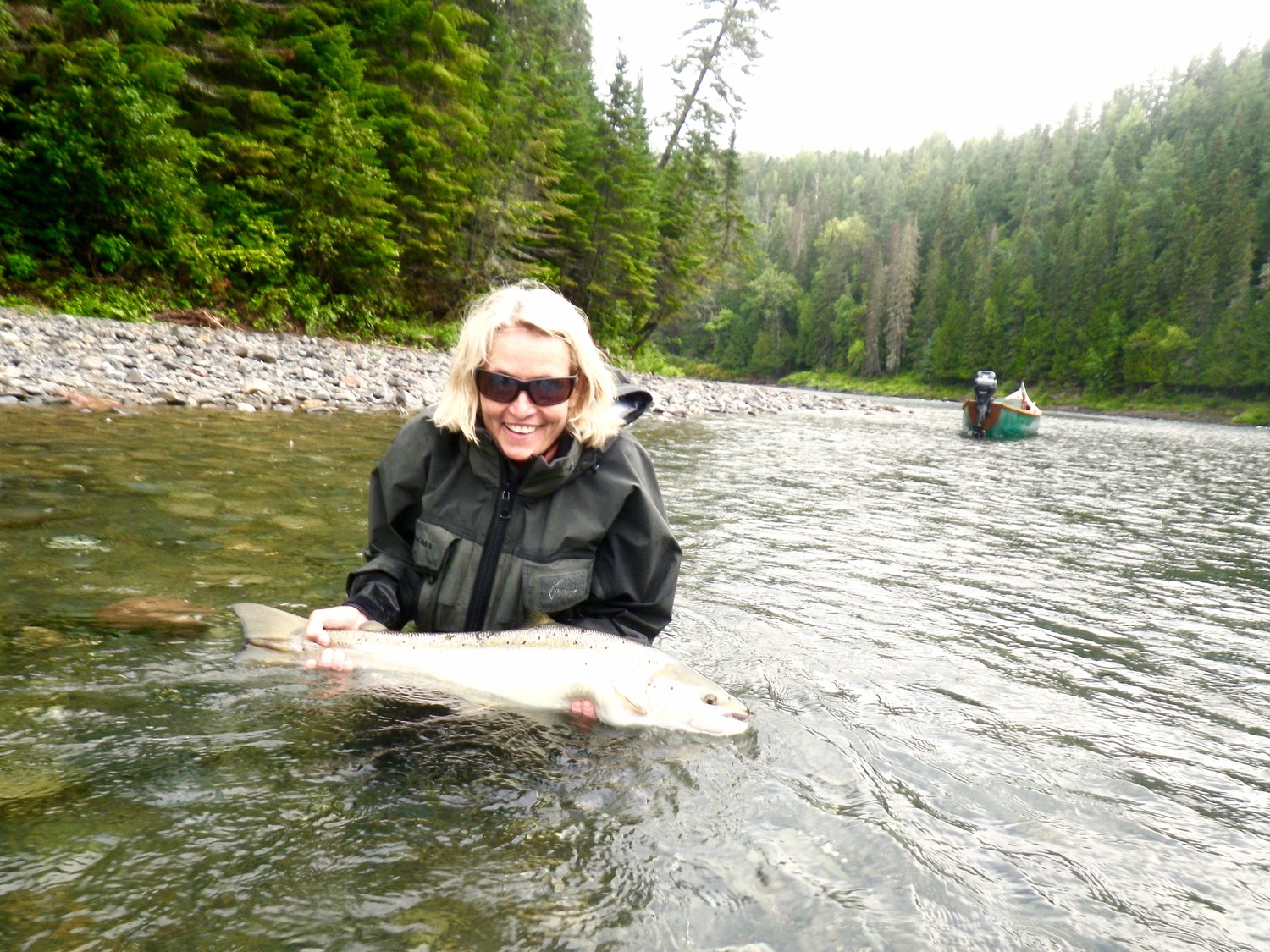 We love having lady anglers and does she look happy with her chrome Atlantic Salmon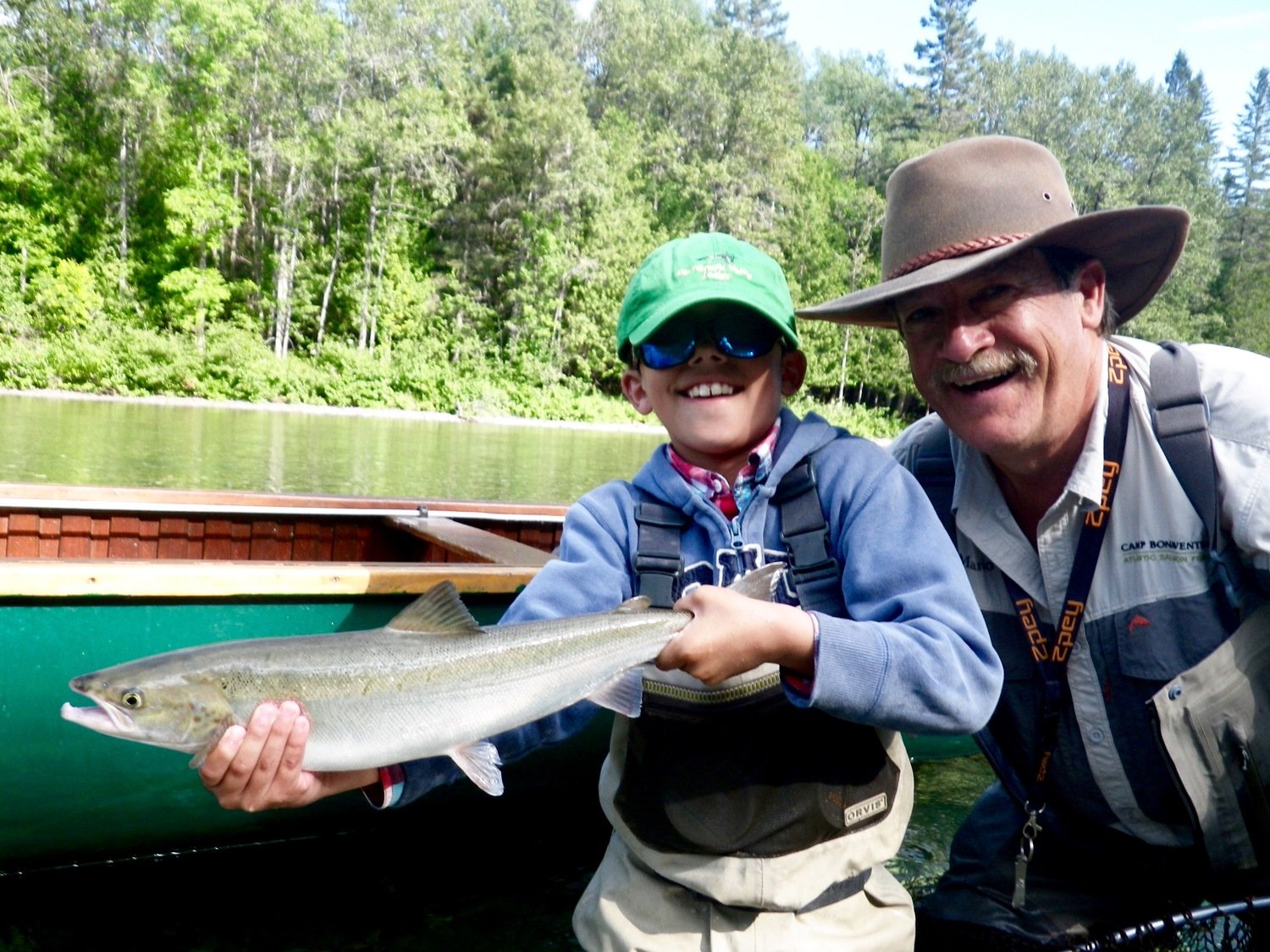 Start them young, far better than having them sitting playing computer games.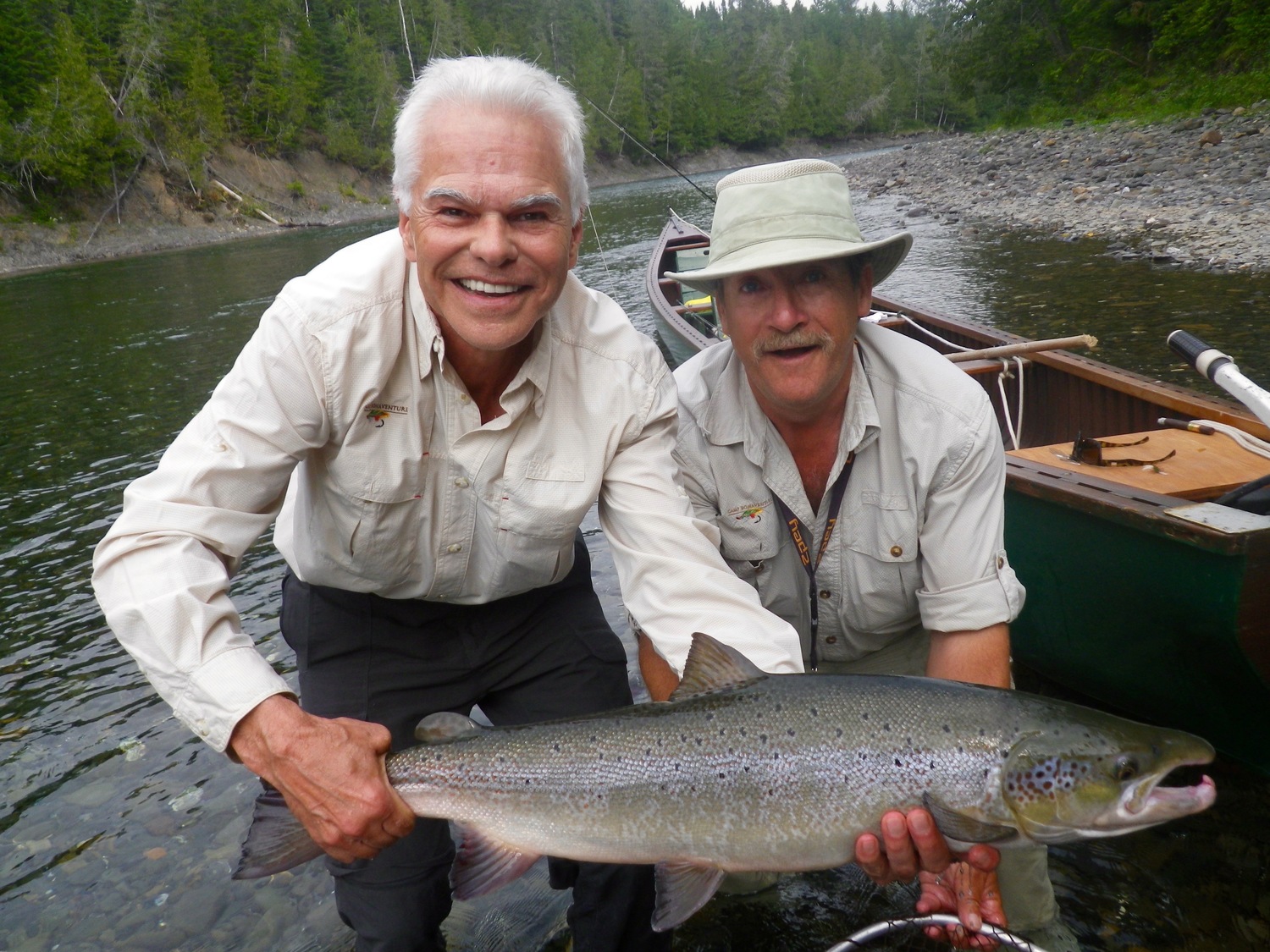 Happy customers + happy guides Atlantic Salmon fishing Canada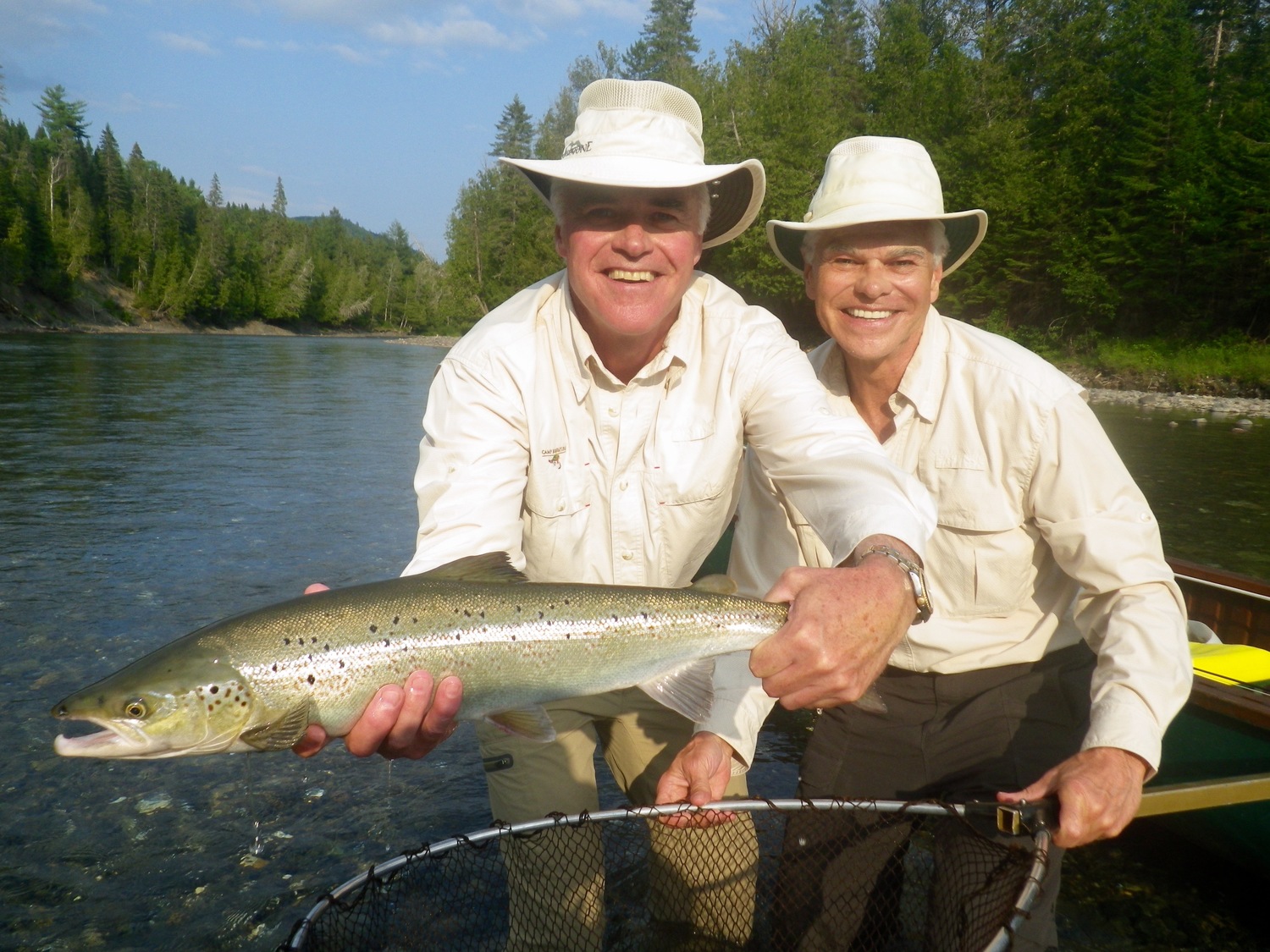 Atlantic Salmon fishing with Sportquest Holidays Camp Bonaventure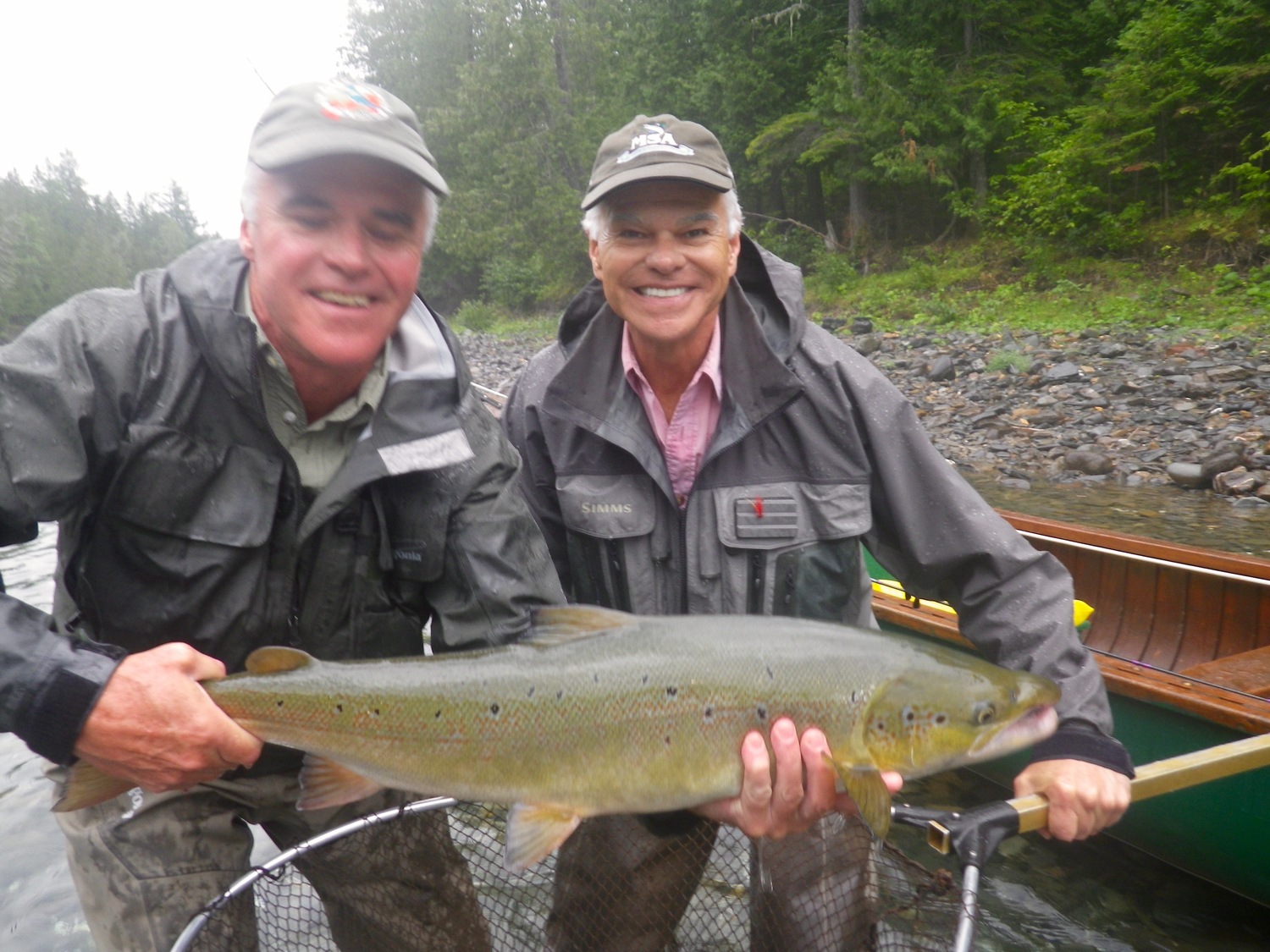 Two beaming smiles while returning another great Atlantic Salmon fish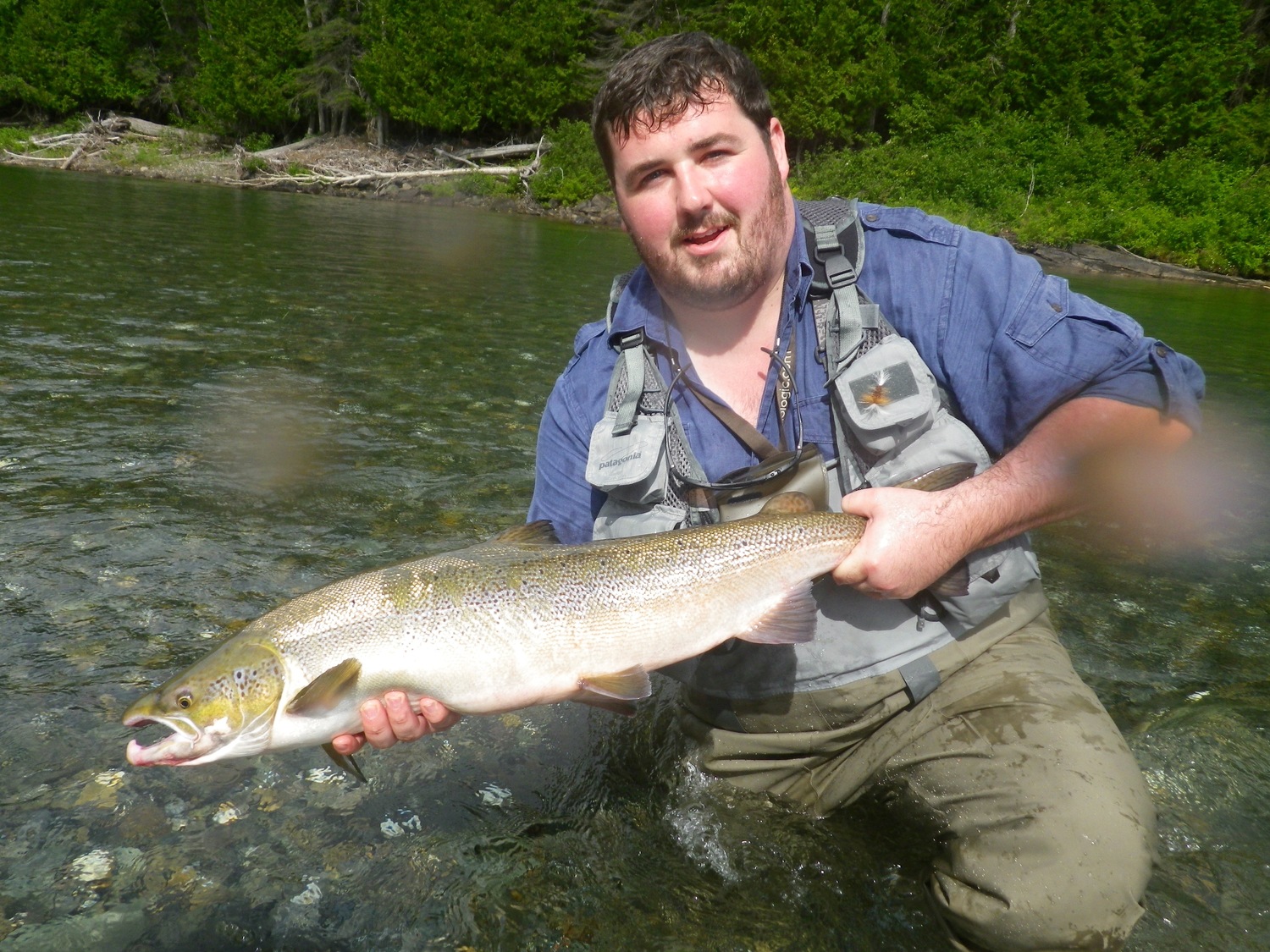 Returning a nice long lean Atlantic Salmon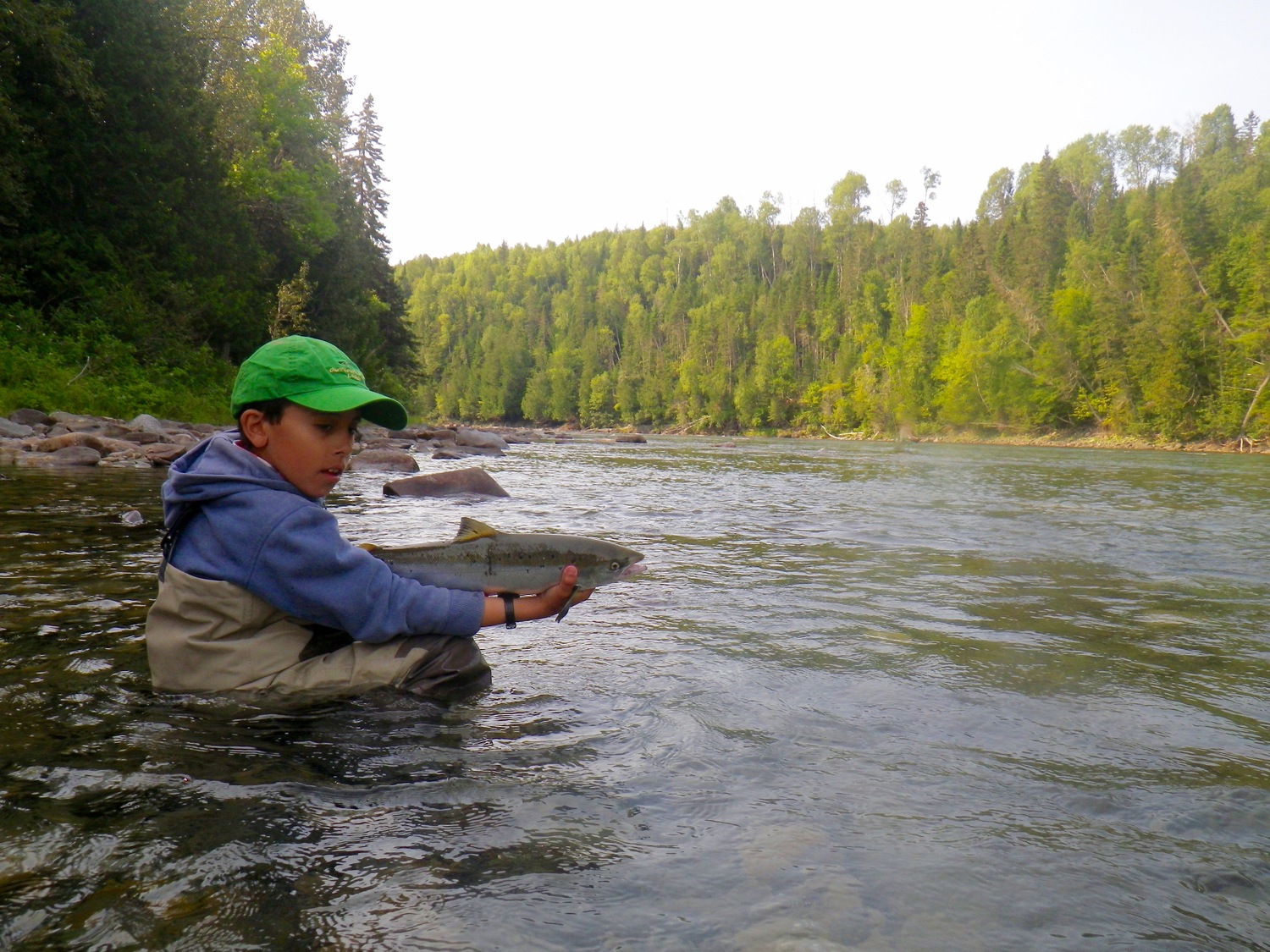 This has to be one of my favourite pictures I have seen of customers for a long while. So good to see a youngster holding a fish so well, the look on his face looking so proud. Another great fly fishing angler in the making.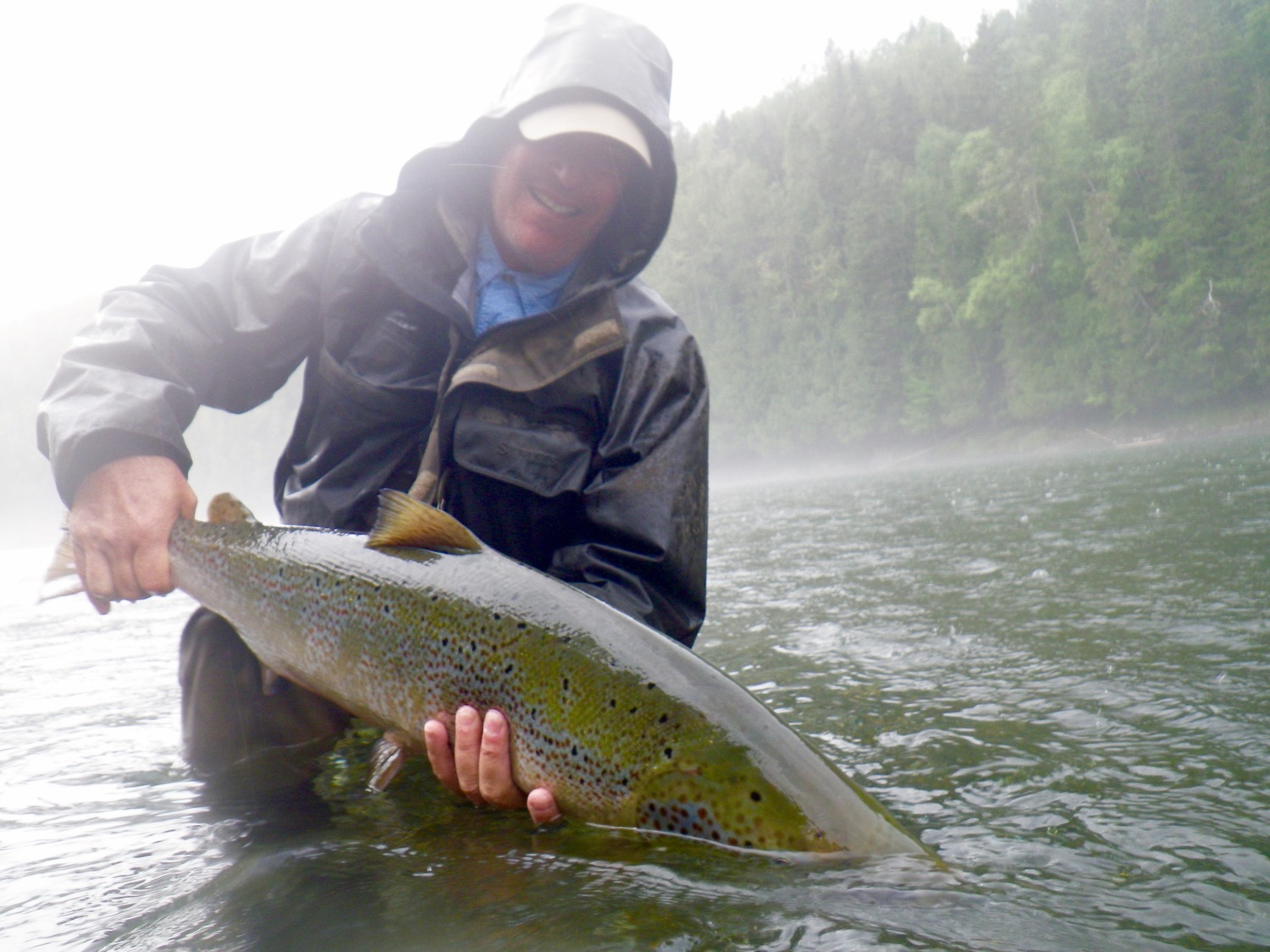 A cracking fish on the only wet day last week, but who cares if its raining when Atlantic Salmon like this are bitting.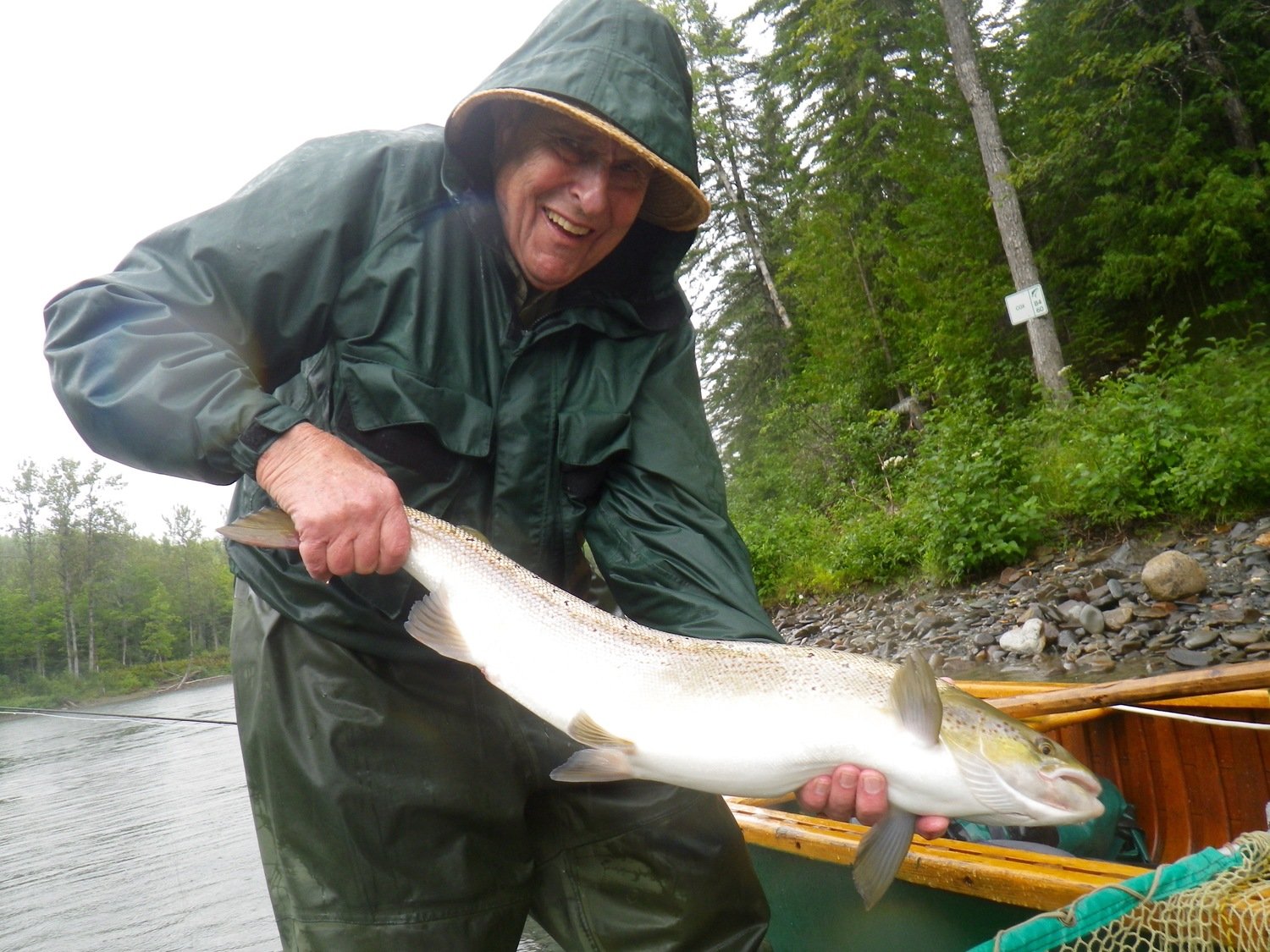 Another cracking Atlantic Salmon on the wet day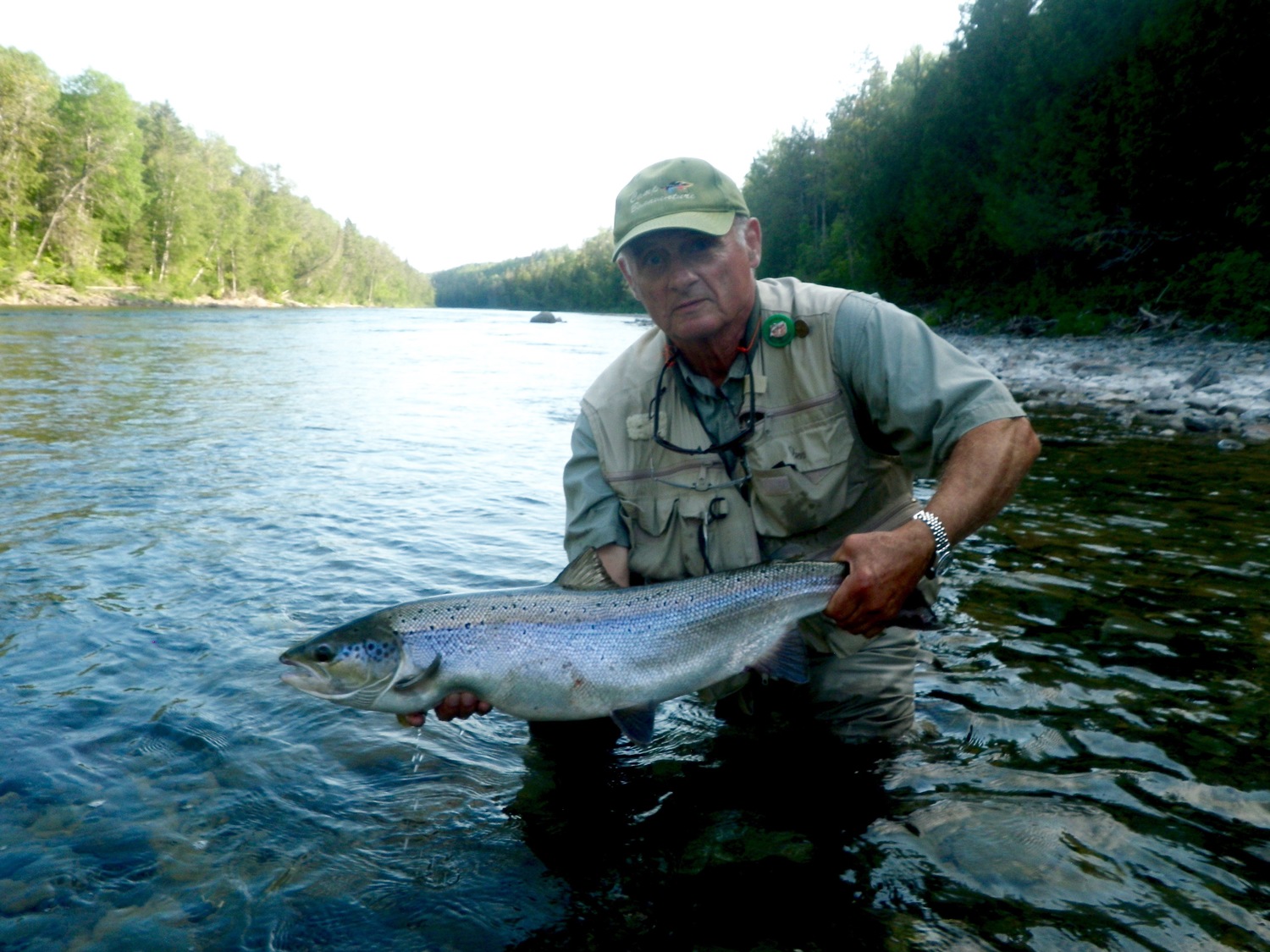 A thick hen Atlantic Salmon being returned after capture. Nice fish
Fly caught atlantic Salmon being returned to the water, we love catch and release.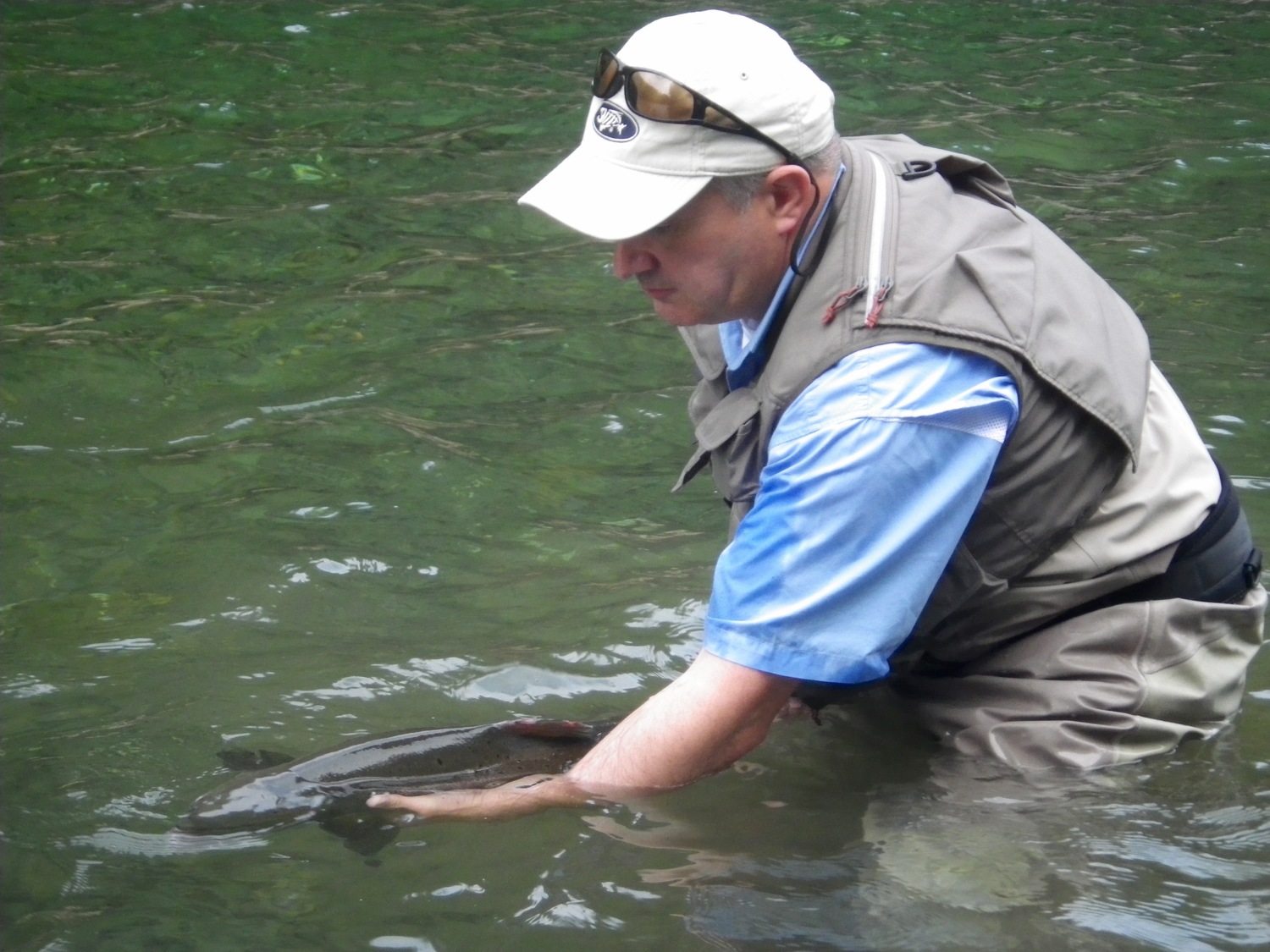 Customer slips a Atlantic Salmon back in the water, look at the charity of our water 🙂