This week Camp Bonaventure Fishing Report we had a small group from Ireland along with customers from other corners of the globe.
Although a little tougher week than it has been this season, the fishing was still good all round and if we could of only counted all the missed fish on the dry flies plus fish lost it would have been another great week.
Below are a few customers pictures for you to enjoy. Do not forget if you would like to join us again in 2016 please call our office on 01603 407596.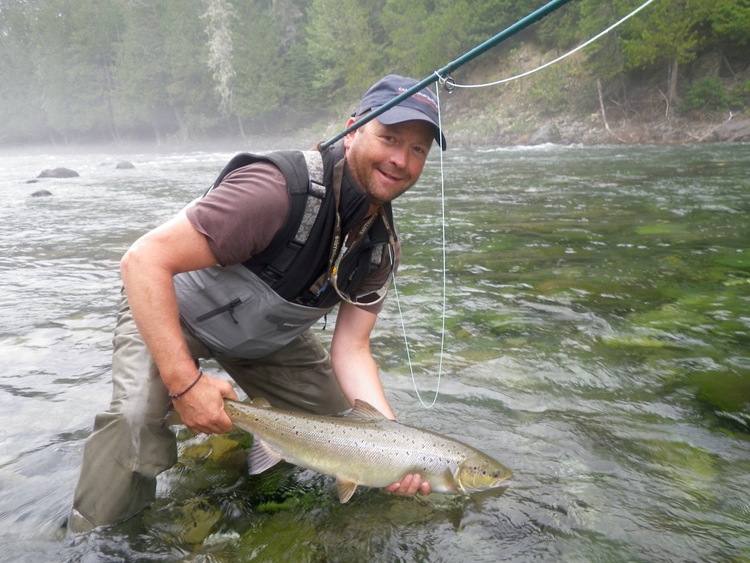 Gregory with a nice one from the upper stretches of the Bonaventure, nice fish Gregory!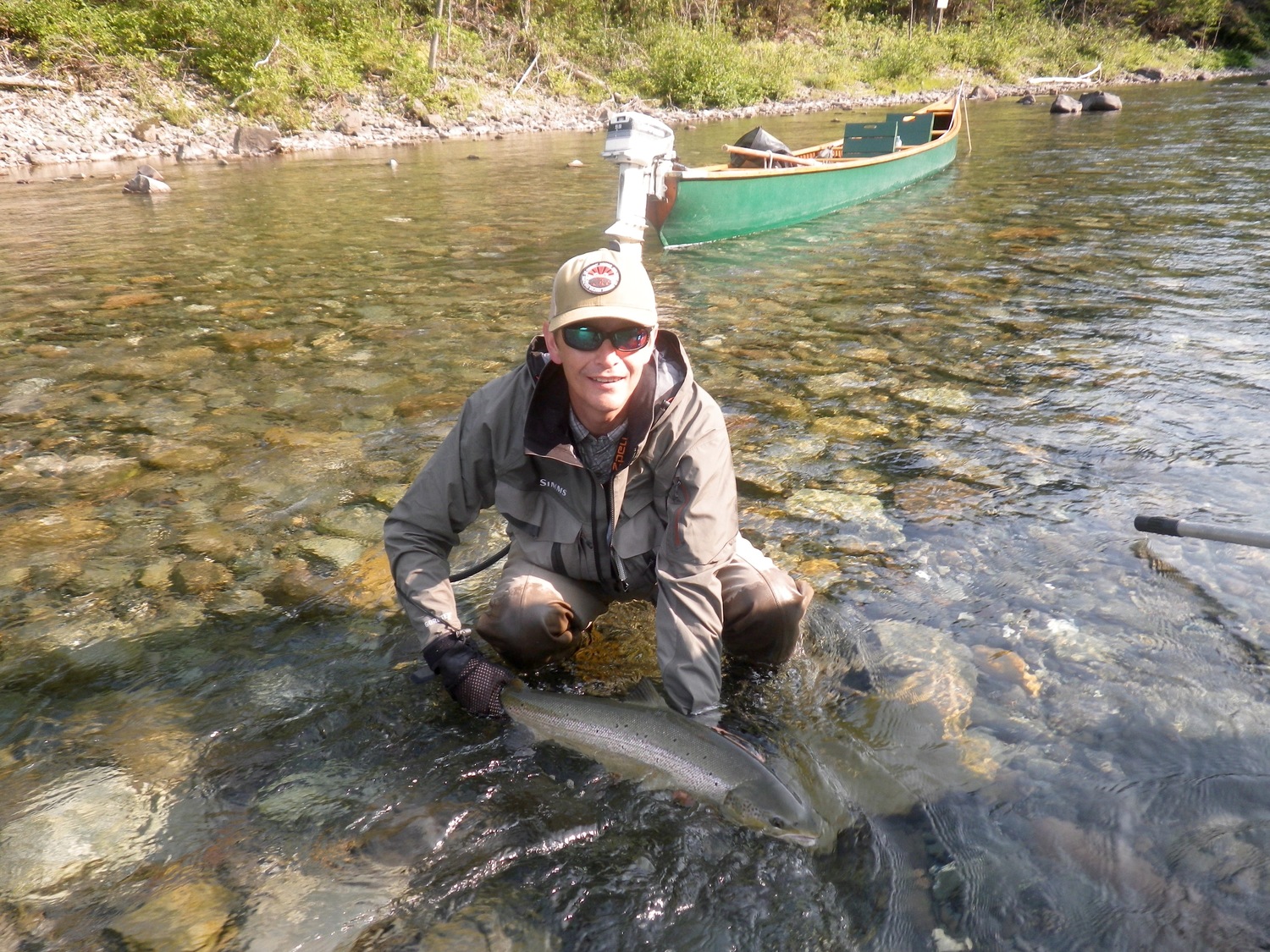 Kerry Another member if the Irish group, with a nice Bonaventure salmon, Nice fish Kerry !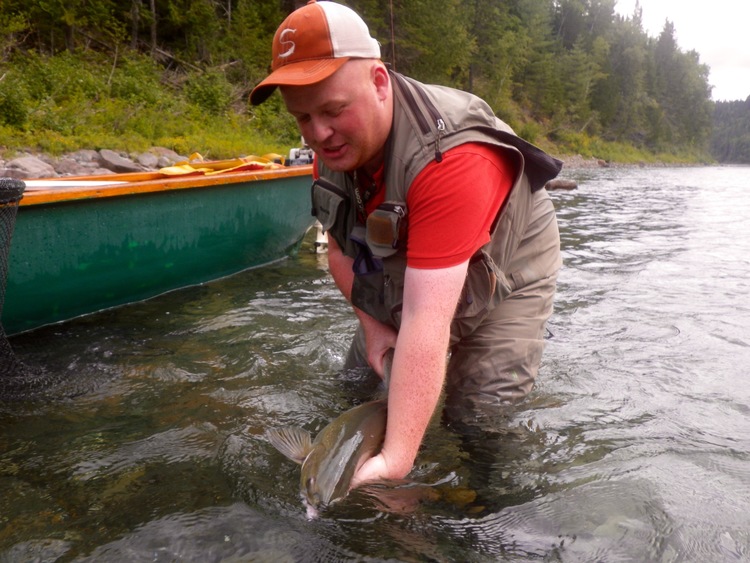 Irish group member Paul puts a nice one back on the Bony, Congratulations Paul!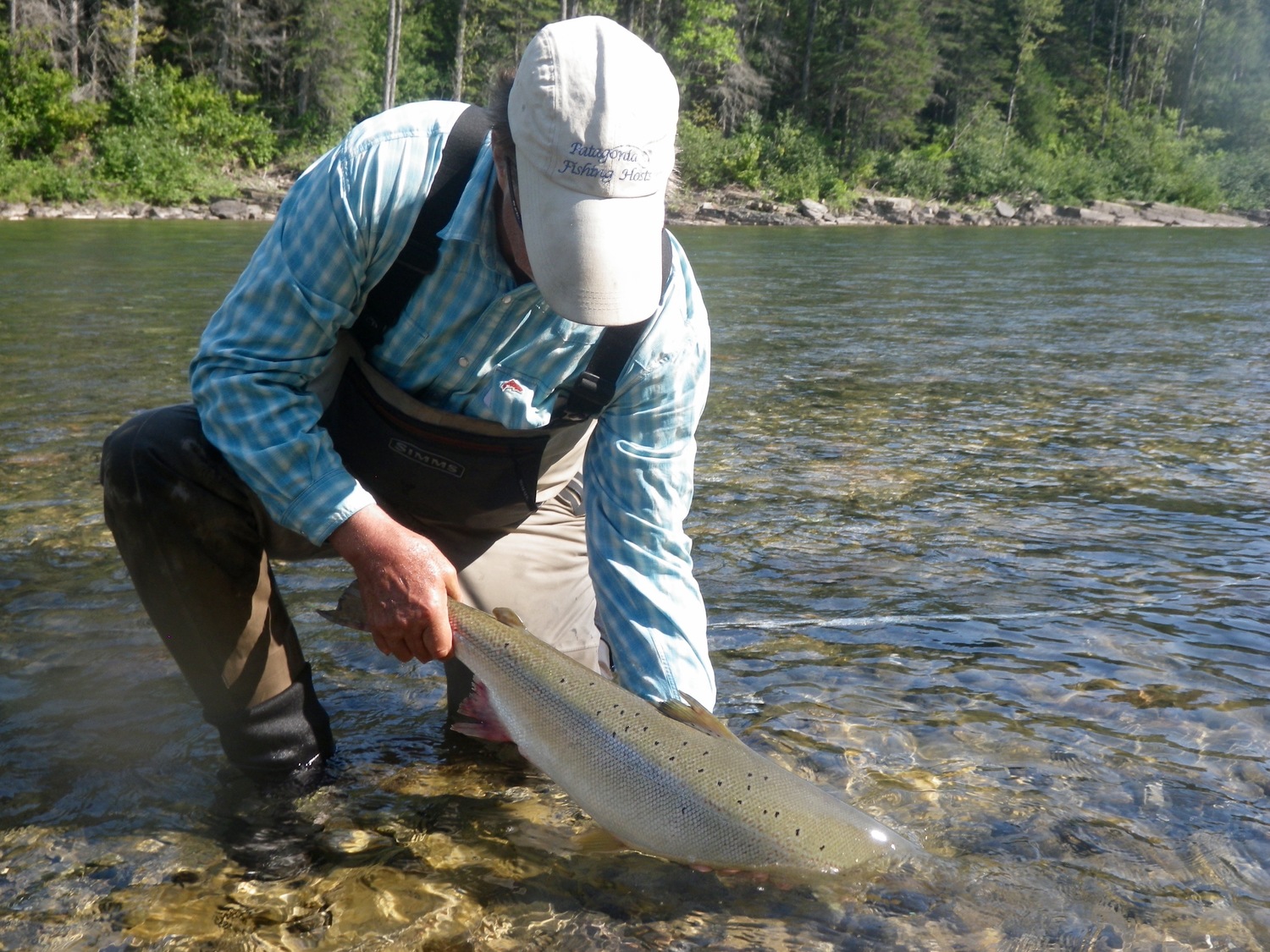 Harrison has been coming to Camp Bonaventure for years, he always fishes with a dry fly, no doubt what this one was caught on, nice on Harrison!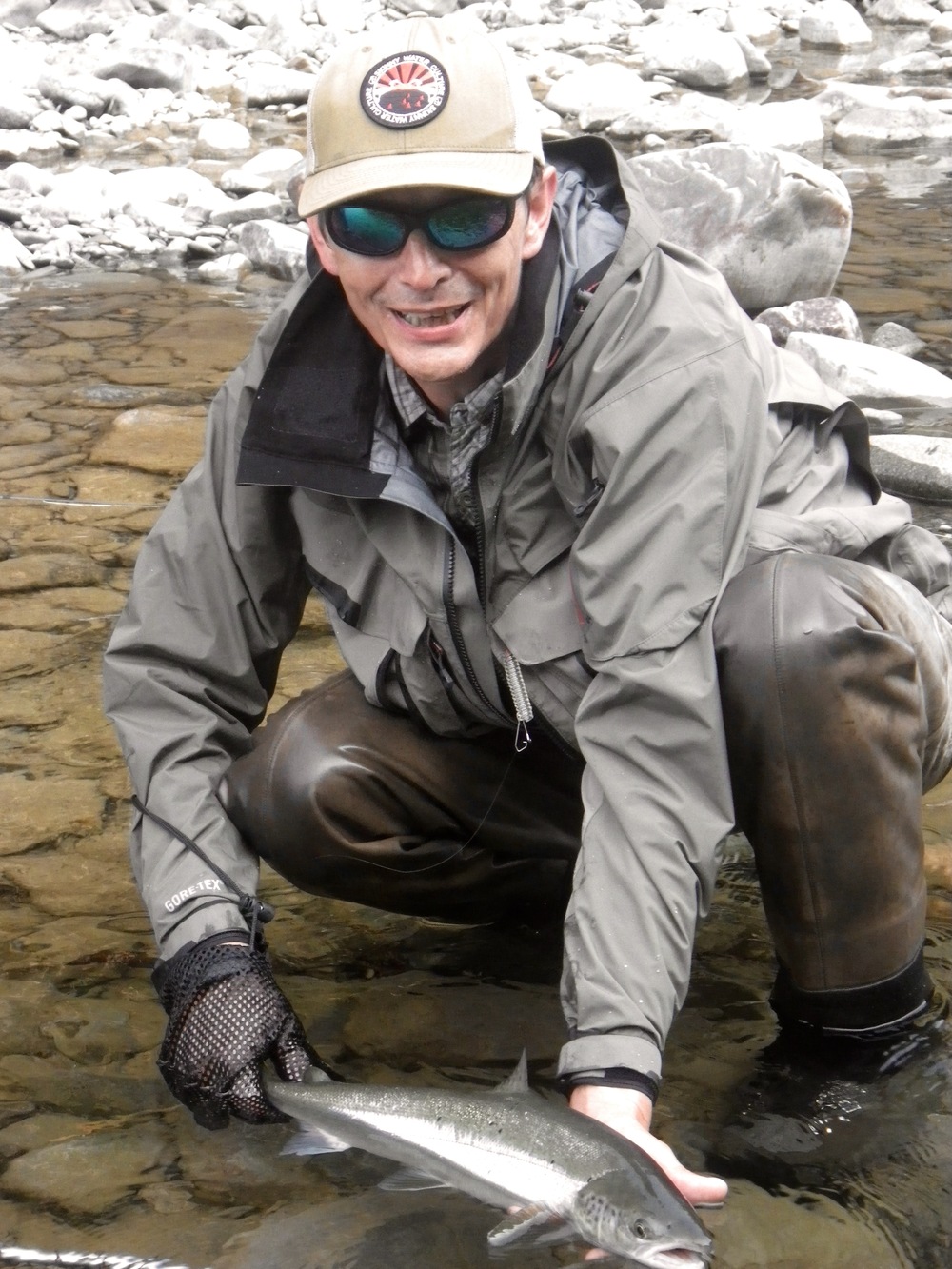 Kerry slips another nice Atlantic Salmon back into the water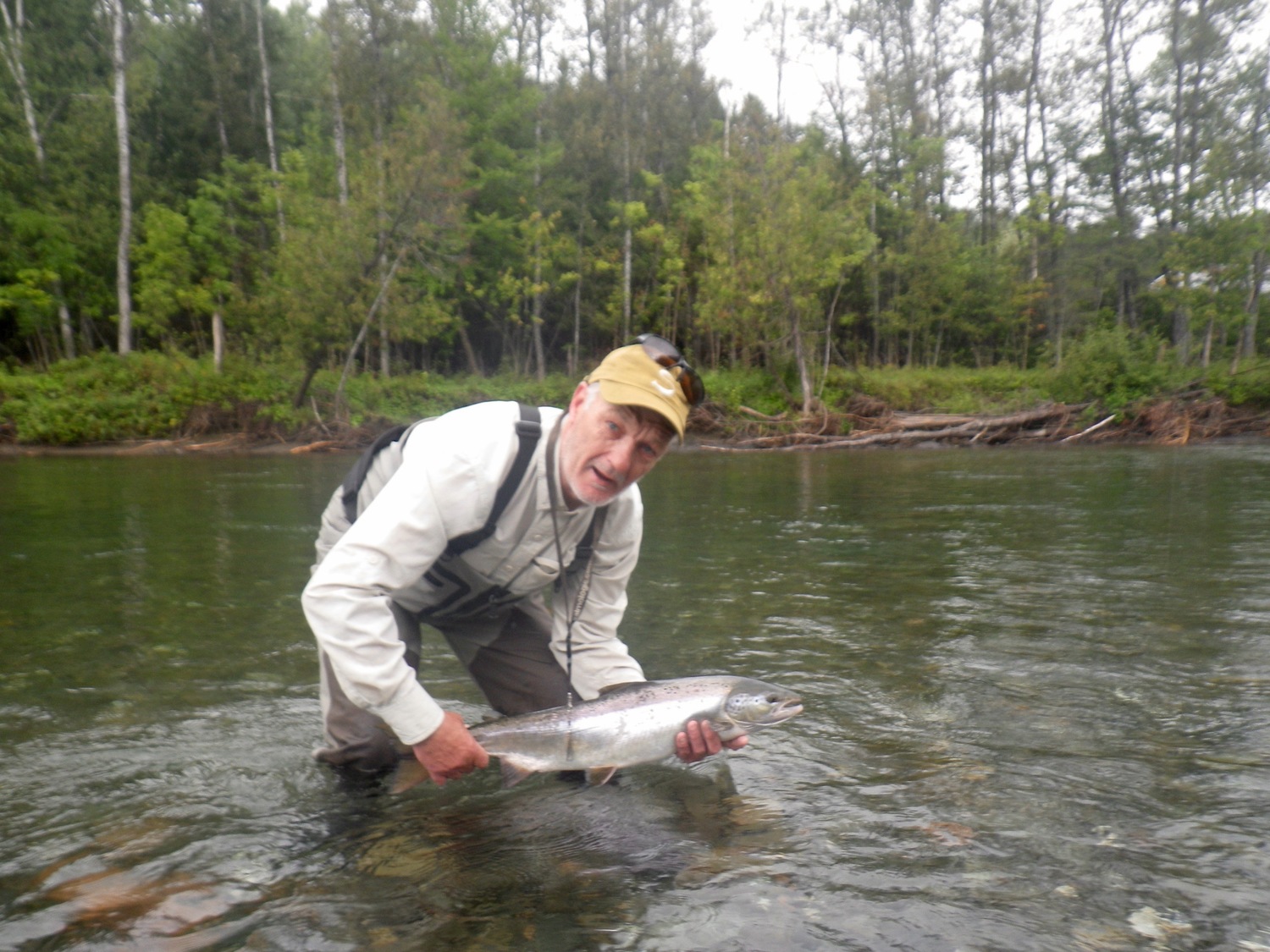 More Atlantic Salmon action from Bonaventure Camp Quebec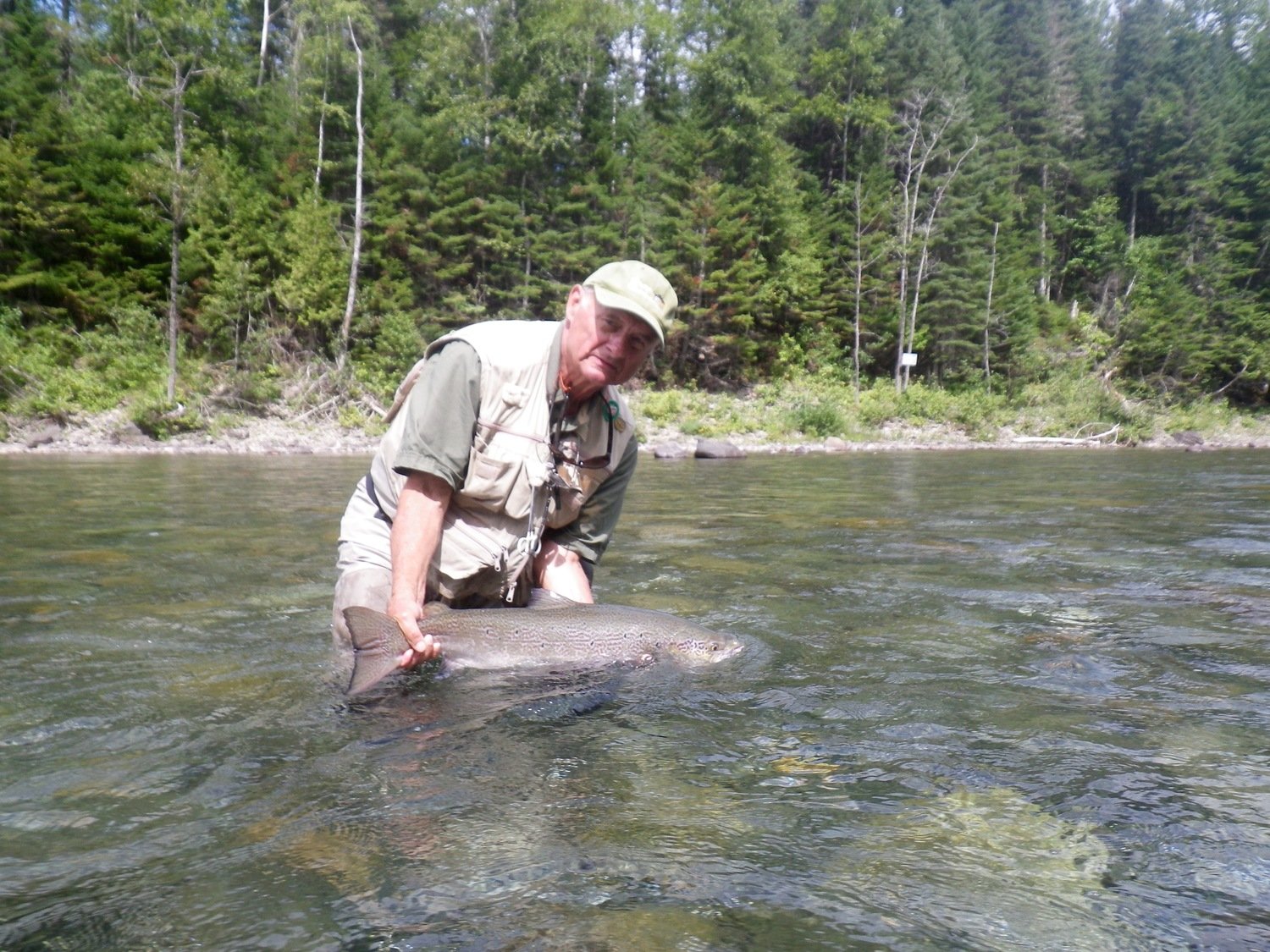 Atlantic Salmon fishing at its best catching these stunning Salmon on dry flies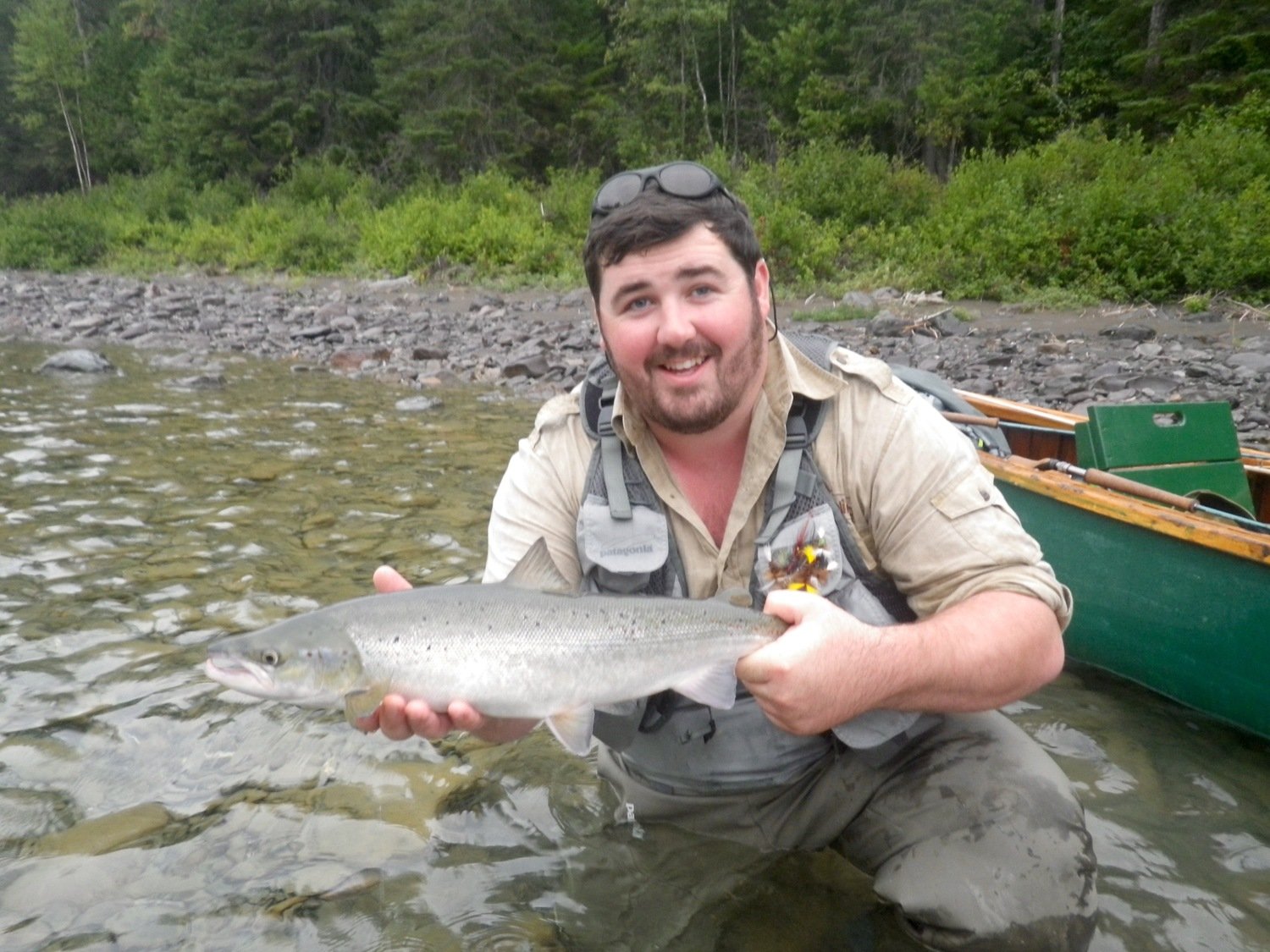 Michael with another one of his Salmon, worth the while trip from Ireland.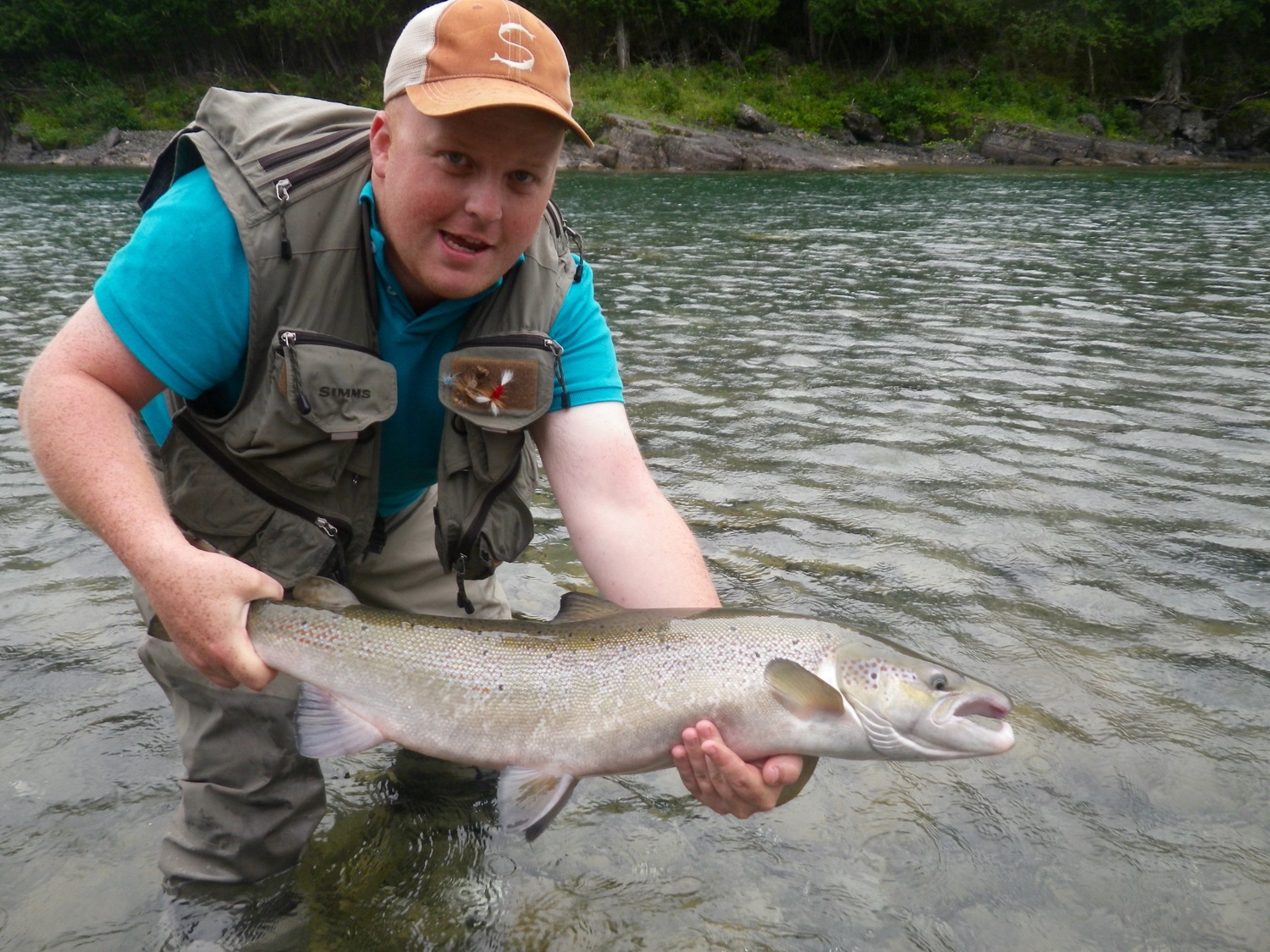 Paul all the way from Ireland with another cracking fish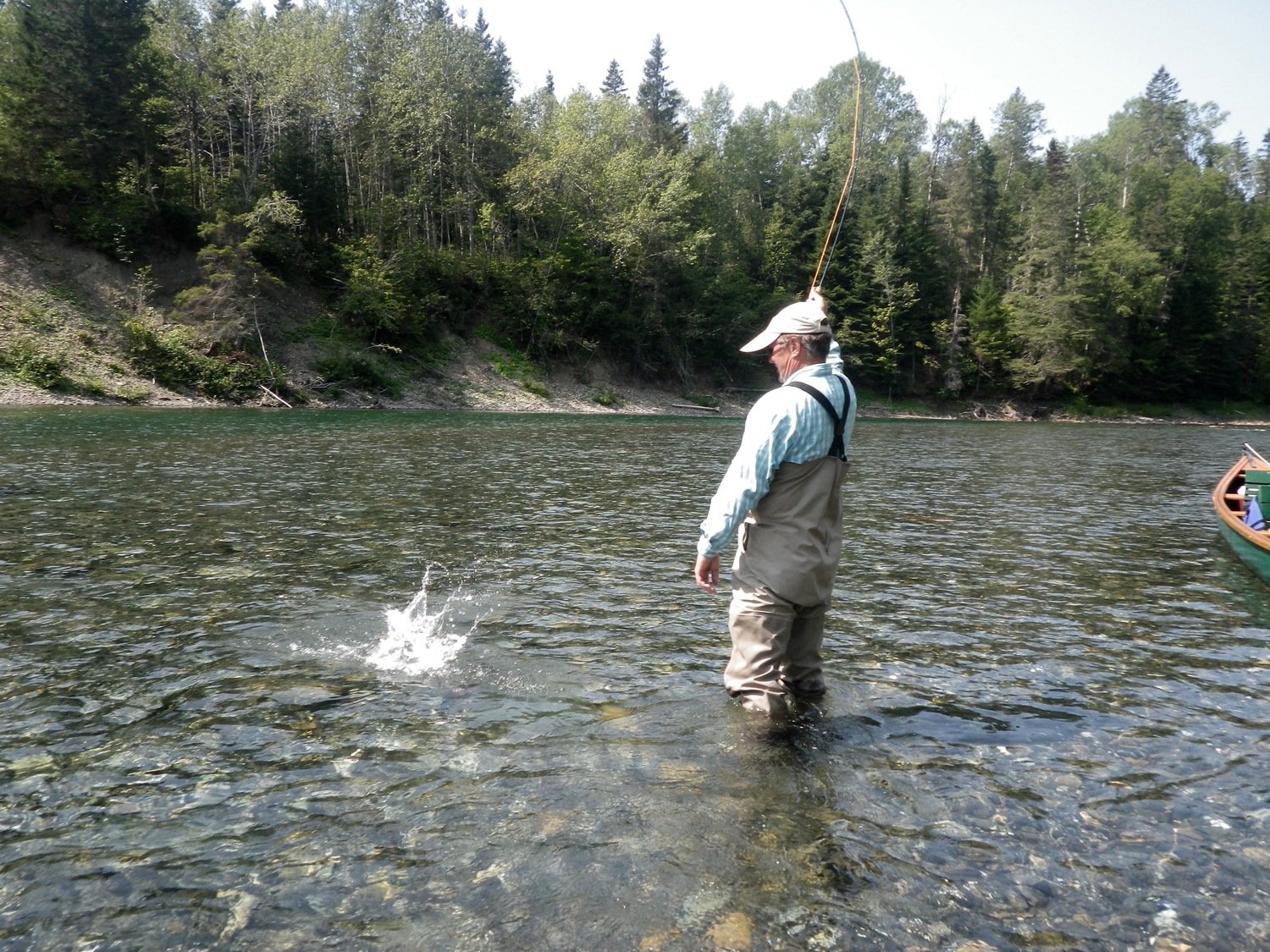 Customer about to land a fresh Atlantic Salmon at Camp Bonaventure Quebec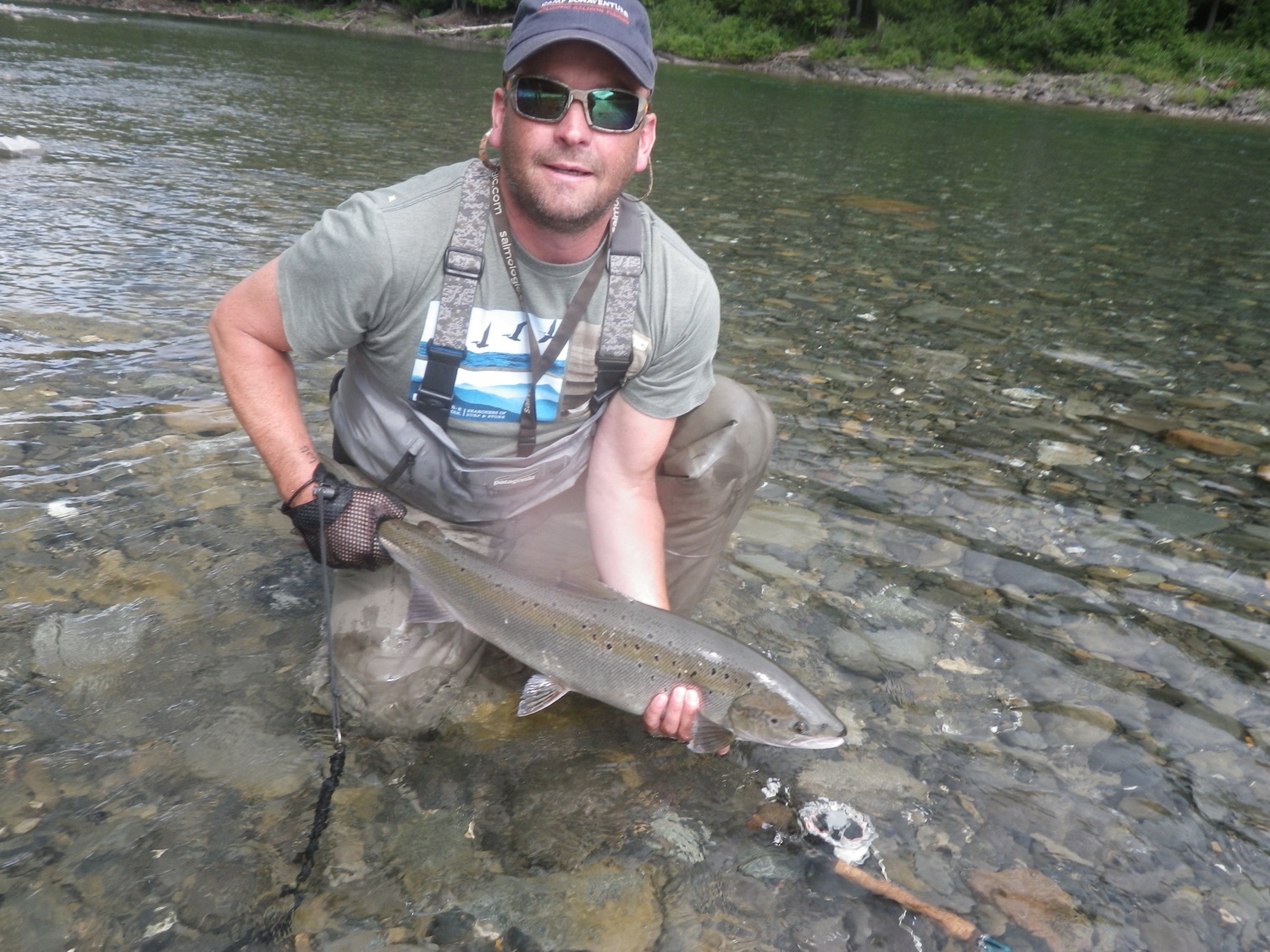 A cracking fish just about to be released back into the water for another day 🙂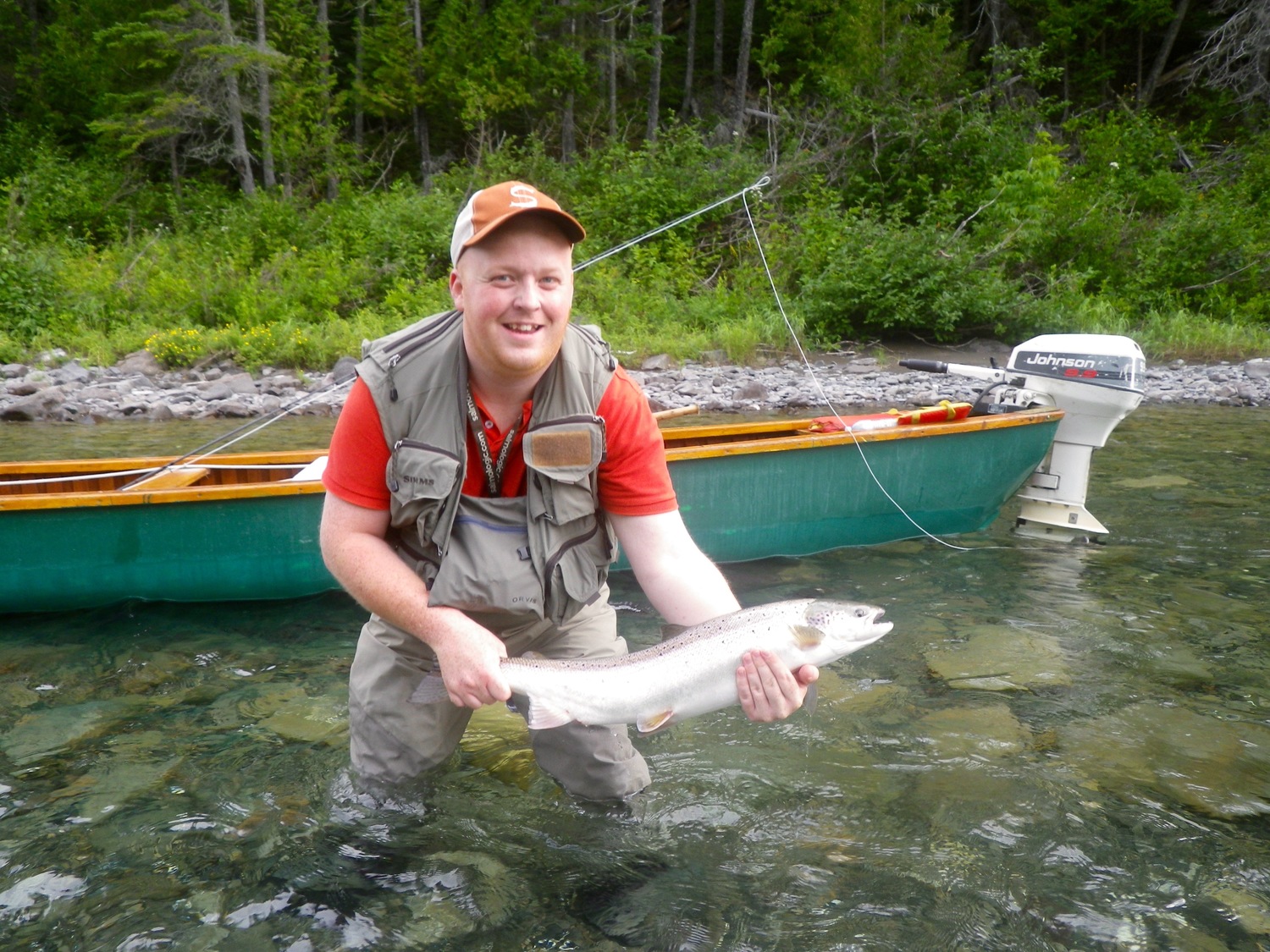 Paul again with a nice fresh Salmon from Bonaventure
If you would like to see all our Salmon Lodges in Canada Click Here
Regards Peter