Camp Bonaventure Fishing Report with another great week at Camp Bonaventure even though the weather was warmer than normal but overall we still had some great fishing. The last two weeks have actually given all our guests who wanted to try the best dry fly fishing for Atlantic Salmon of the season.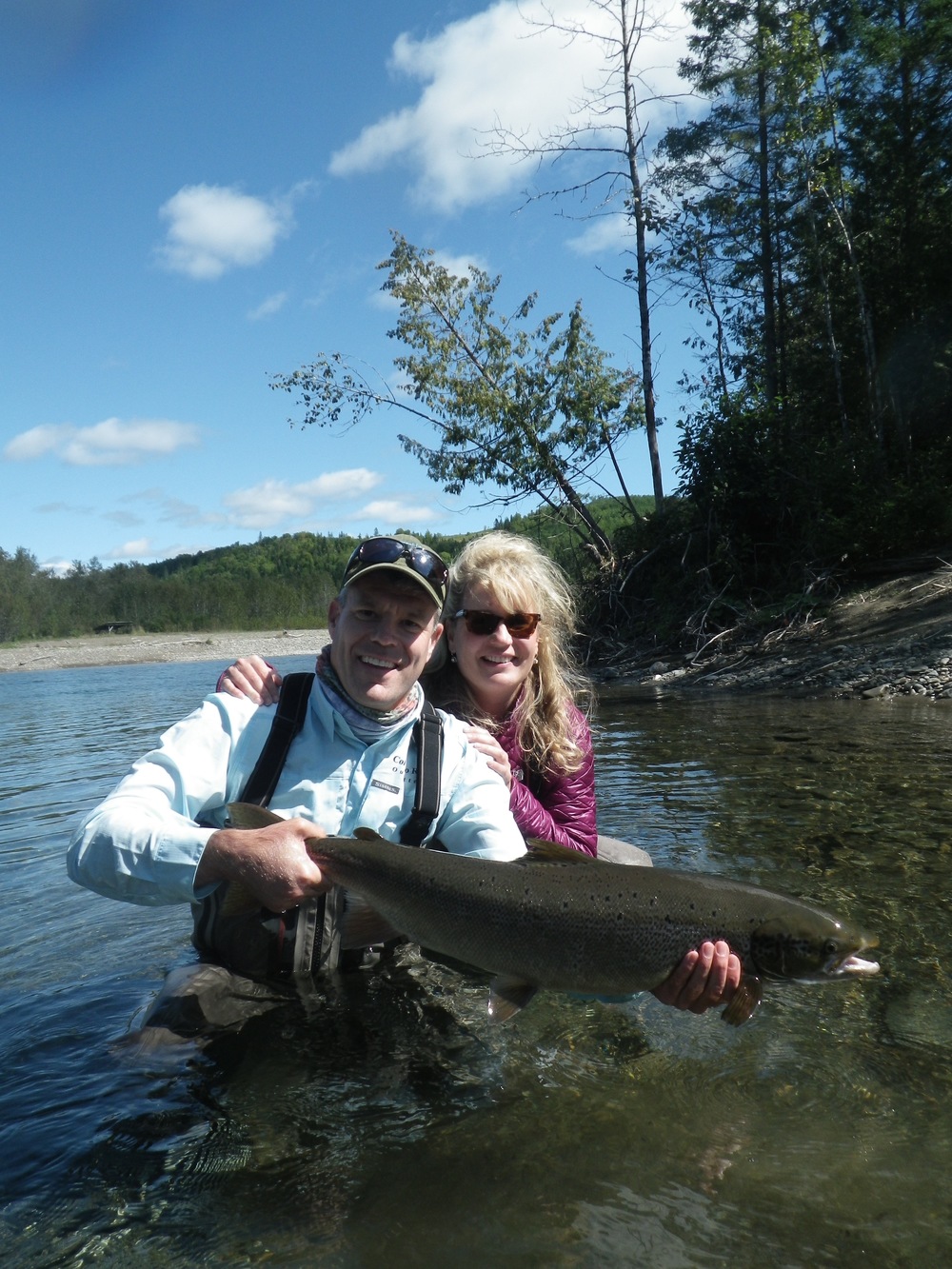 Brian and Pamela came to Camp Bonaventure to catch this fine Atlantic salmon, Congratulations !
Camp Bonaventure Fishing Report, the good news is All of our water and pools are now stuffed full of Salmon so we are looking forward to a real bumper end to the season.
Below are a few pictures of the fish from last week. Remember after such an amazing season our bookings for 2016 are already more heavenly booked than normal so if you are looking for a chance to join us and all the fishing action in 2016 please do not be disappointed by delaying your booking.
Call our UK office 0044 (0)1603 407596 and book today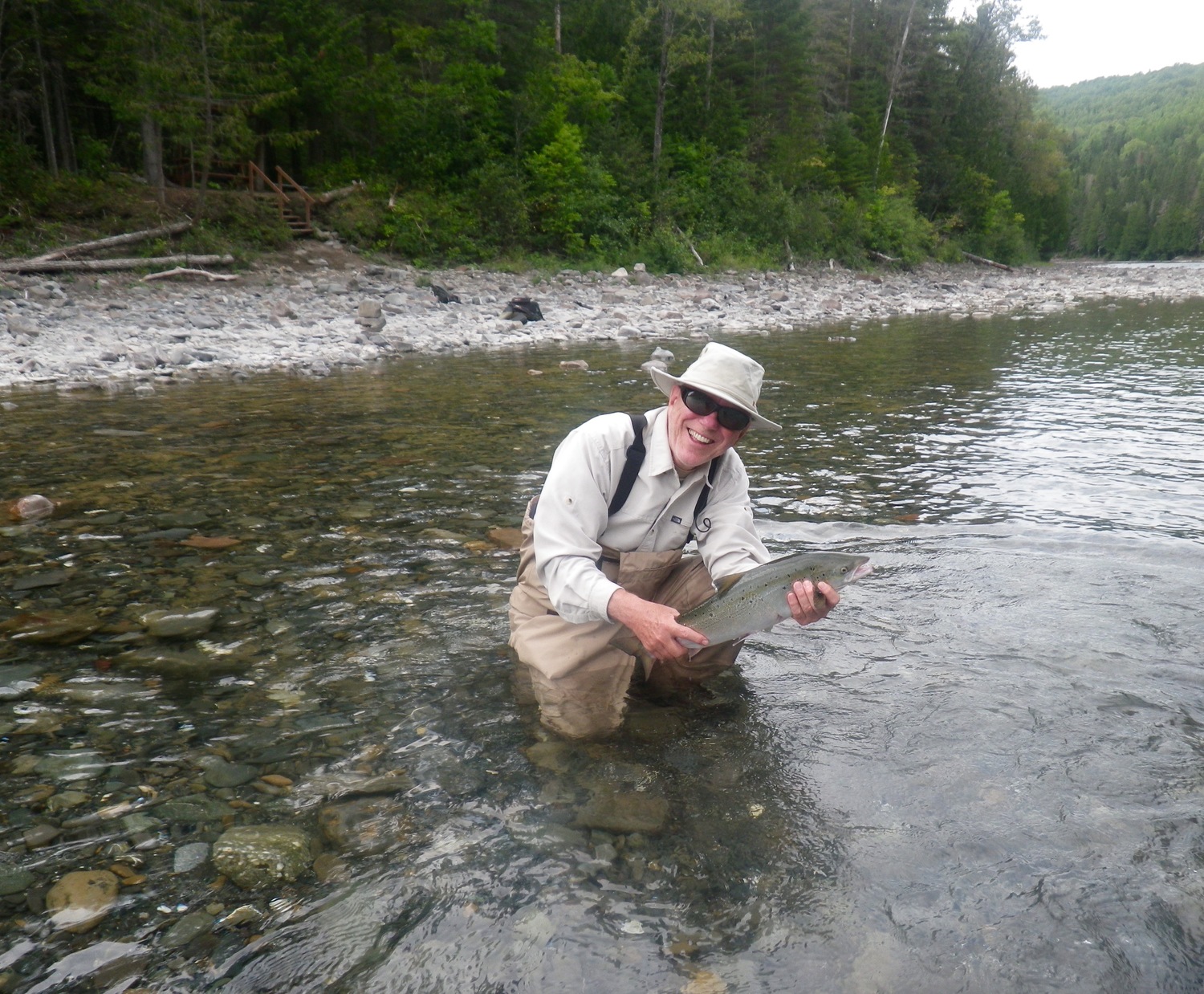 It was a great week for catching Atlantic Salmon on the dry fly 🙂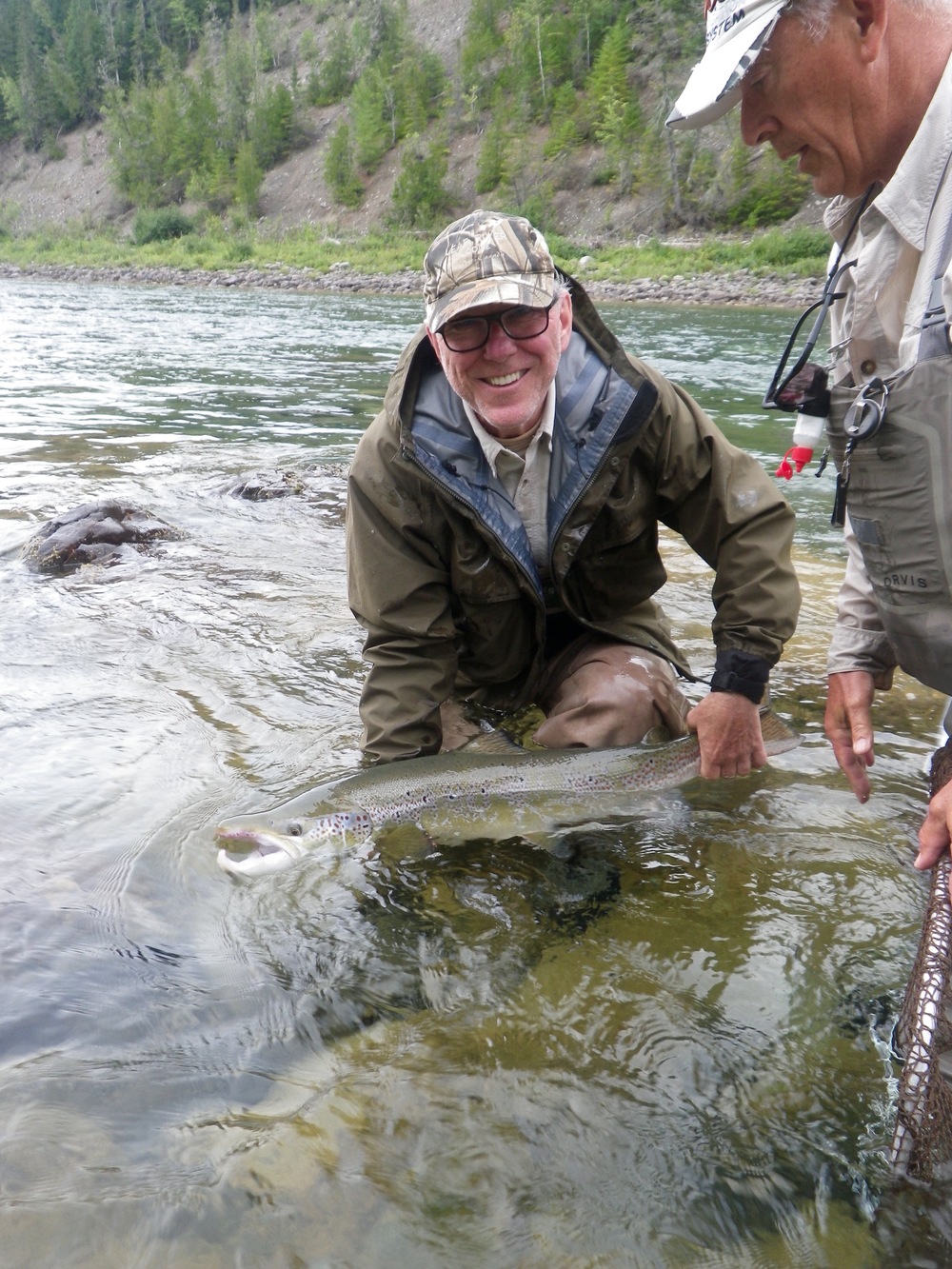 Another one of our regulars with a cracking Atlantic Salmon caught fly fishing with us at Camp Bonaventure Lodge Quebec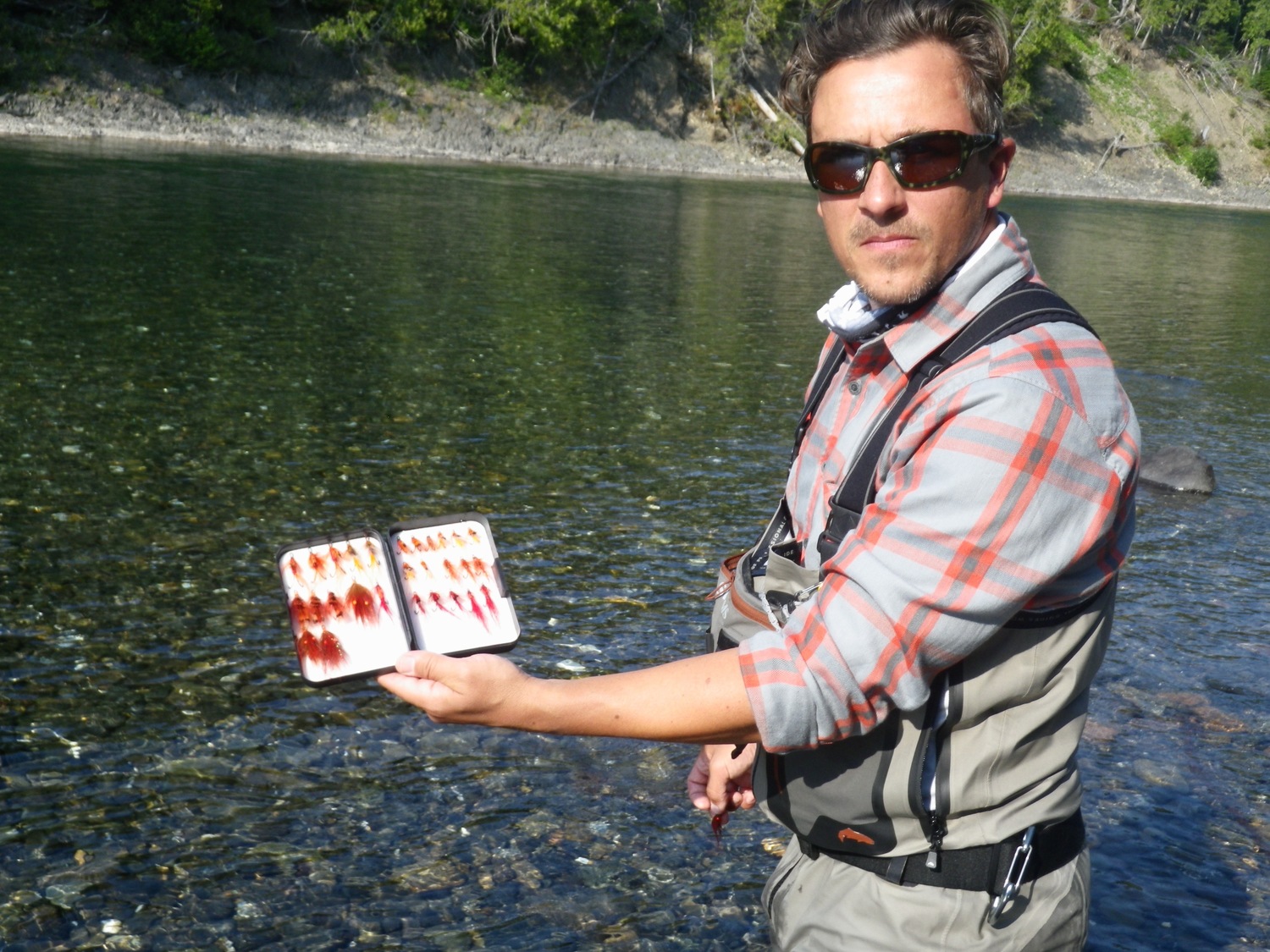 Customer holds up his fly box, guess what colour is catching the fish at the moment?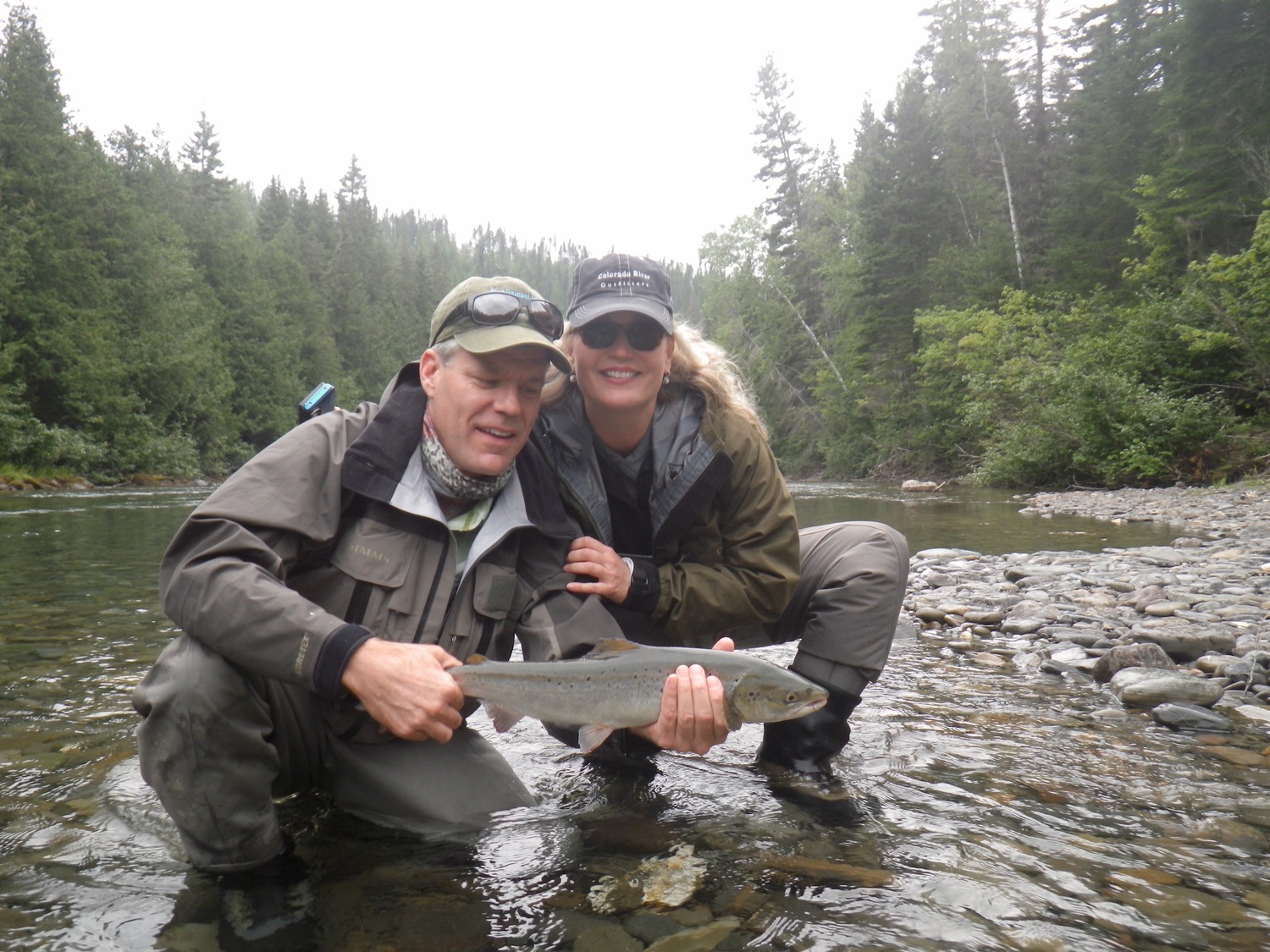 At Sportquest Holidays we actively promote and encourage lady anglers to join in the fun of fly fishing around the world. More and more ladies are taking up the sport and no one does more to support female fly anglers than Sportquest Holidays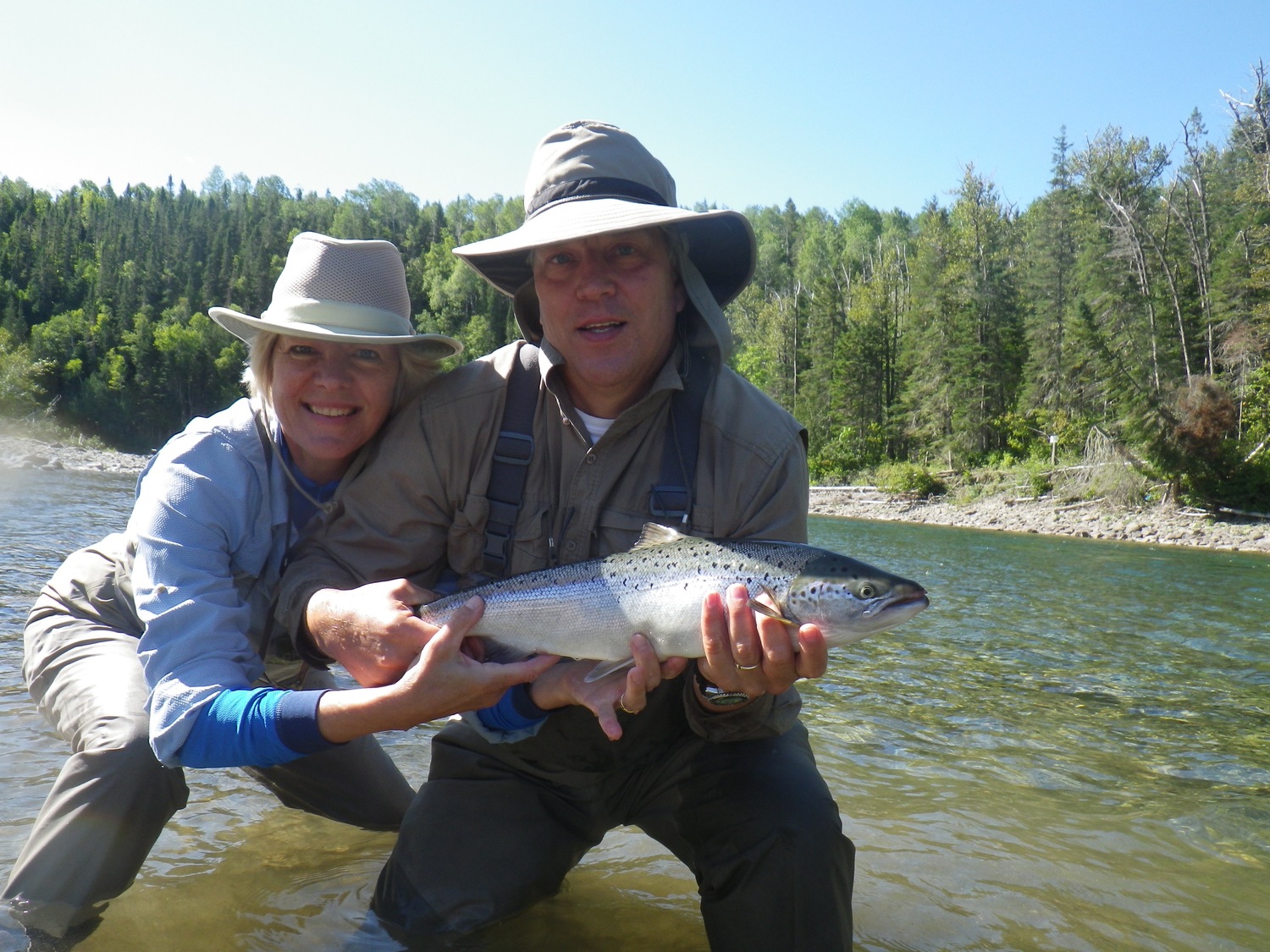 The smiles tell the whole story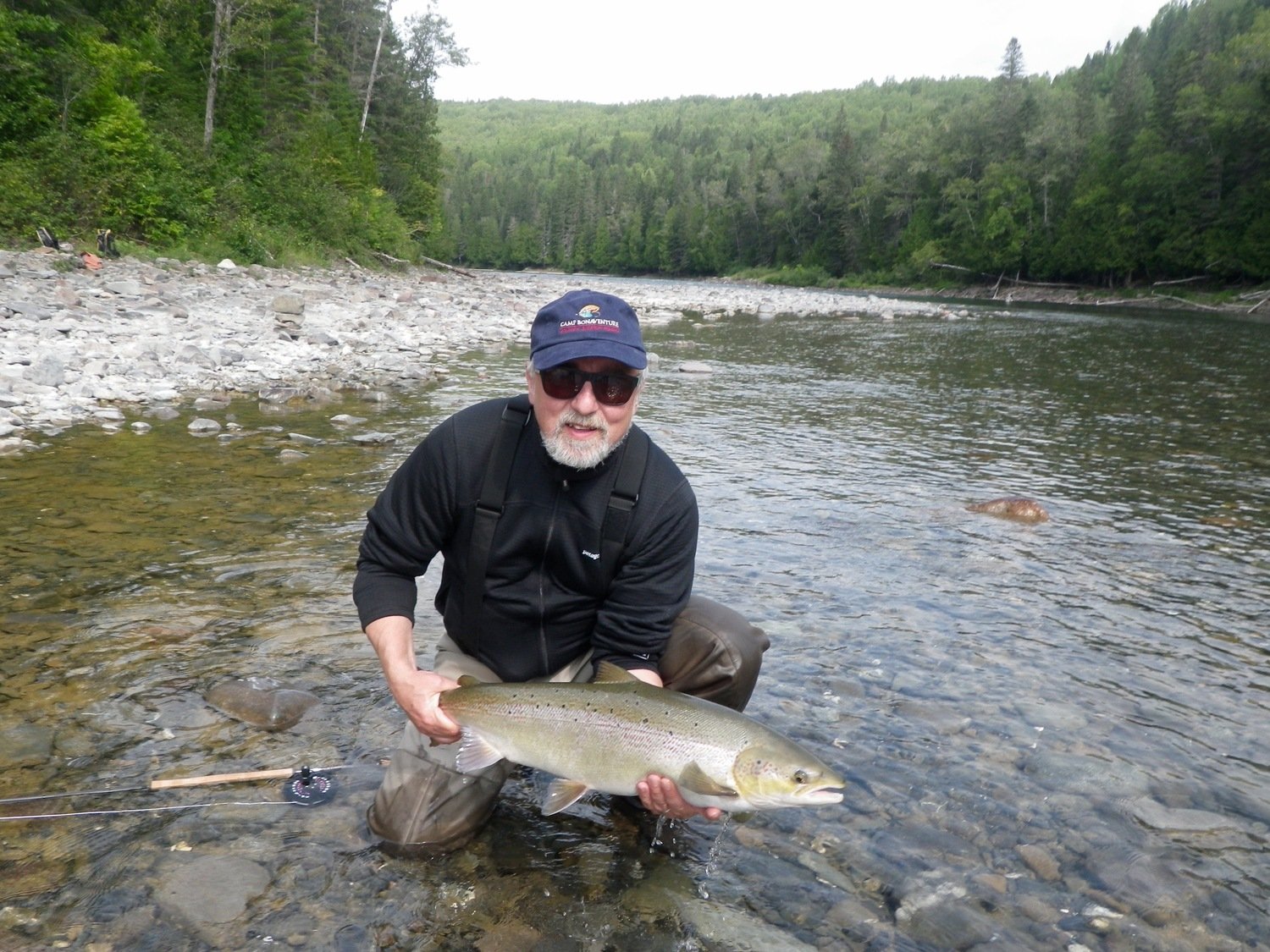 What a cracking Atlantic Salmon from our Camp Bonaventure Lodge, Quebec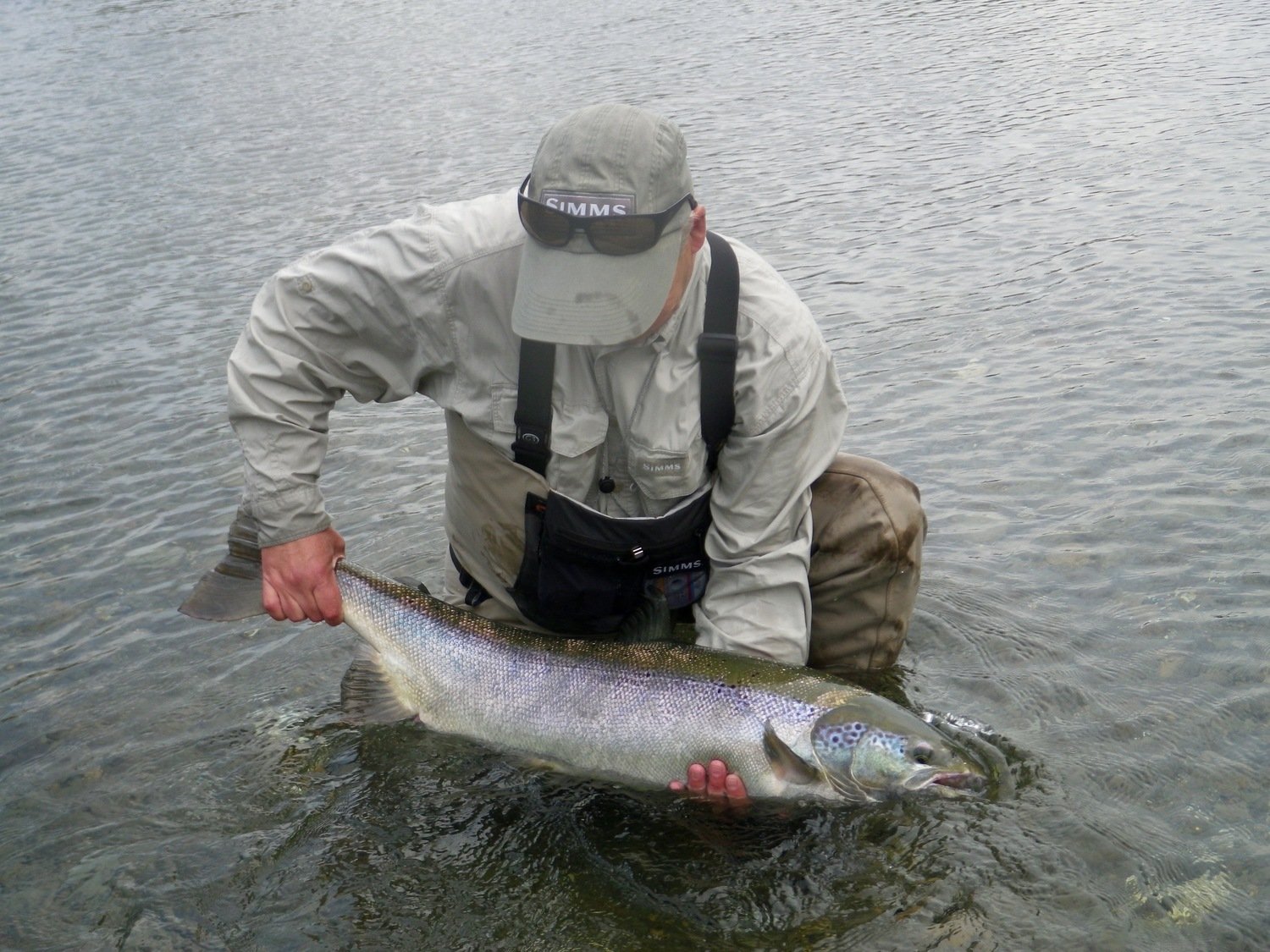 What a real cracking fresh Atlantic Salmon well done …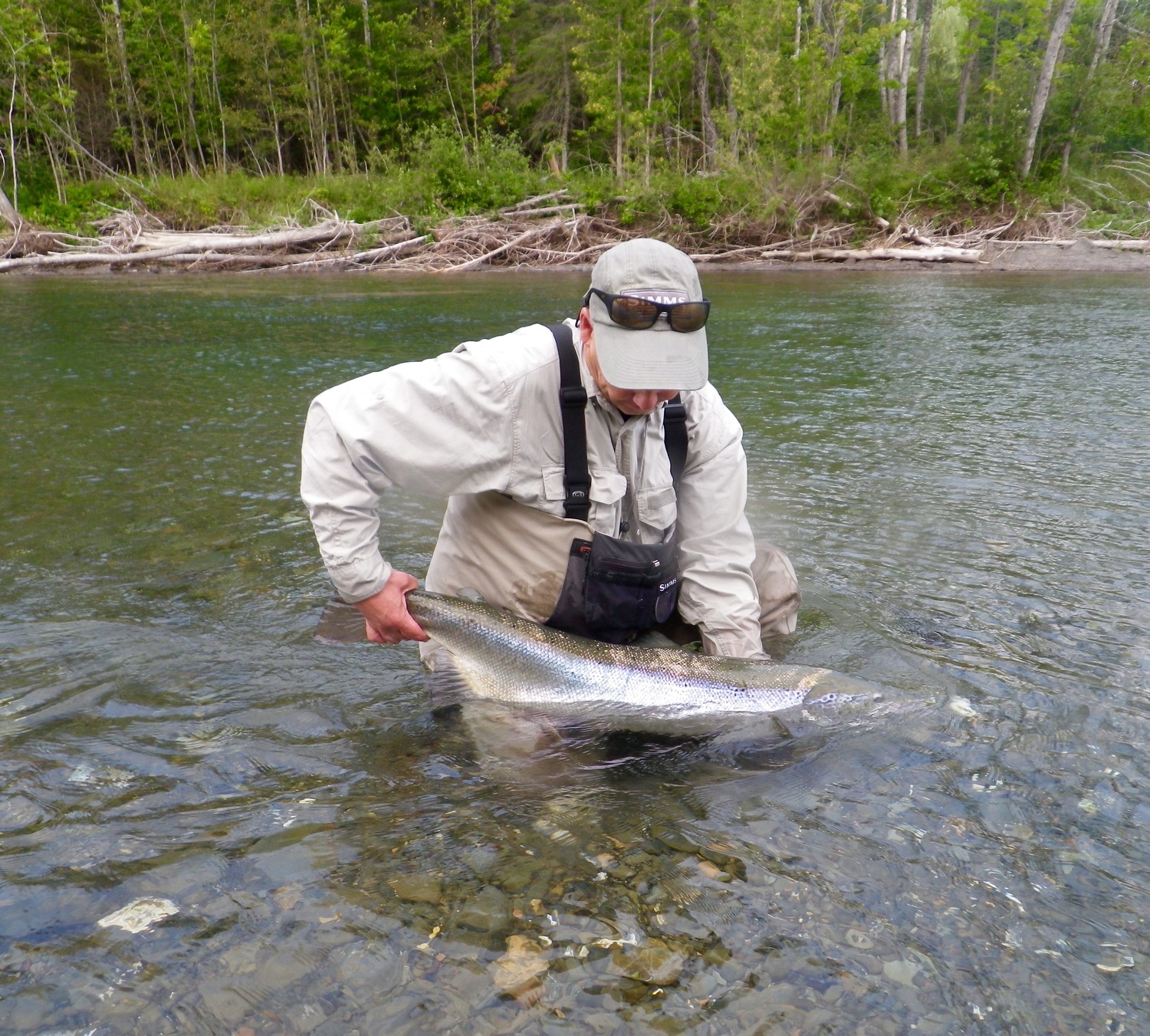 A real nice release shot of a customer releasing a big Atlantic Salmon in Quebec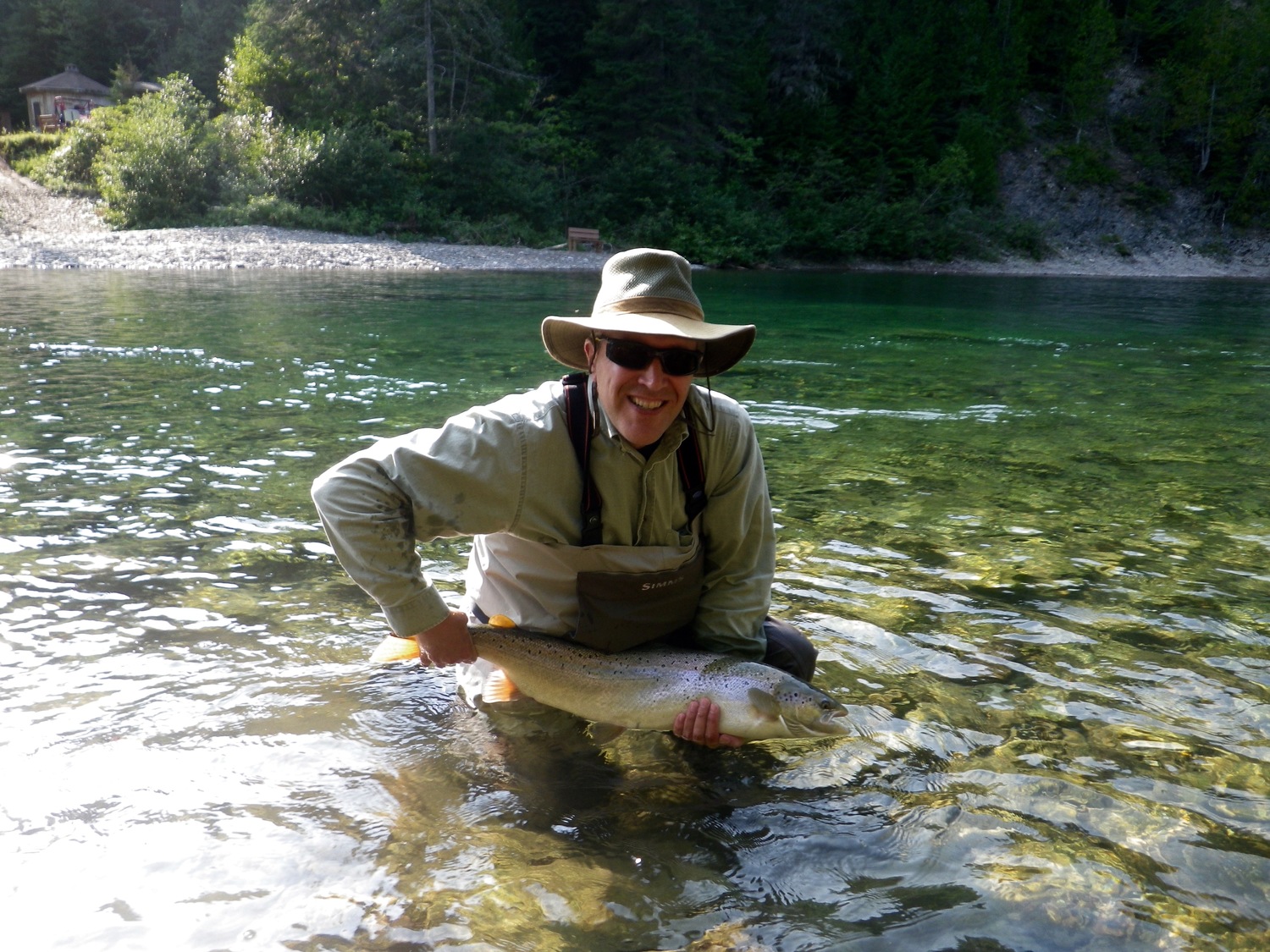 Just look at how clear our water is, its no wonder that our fish take dry flies so well.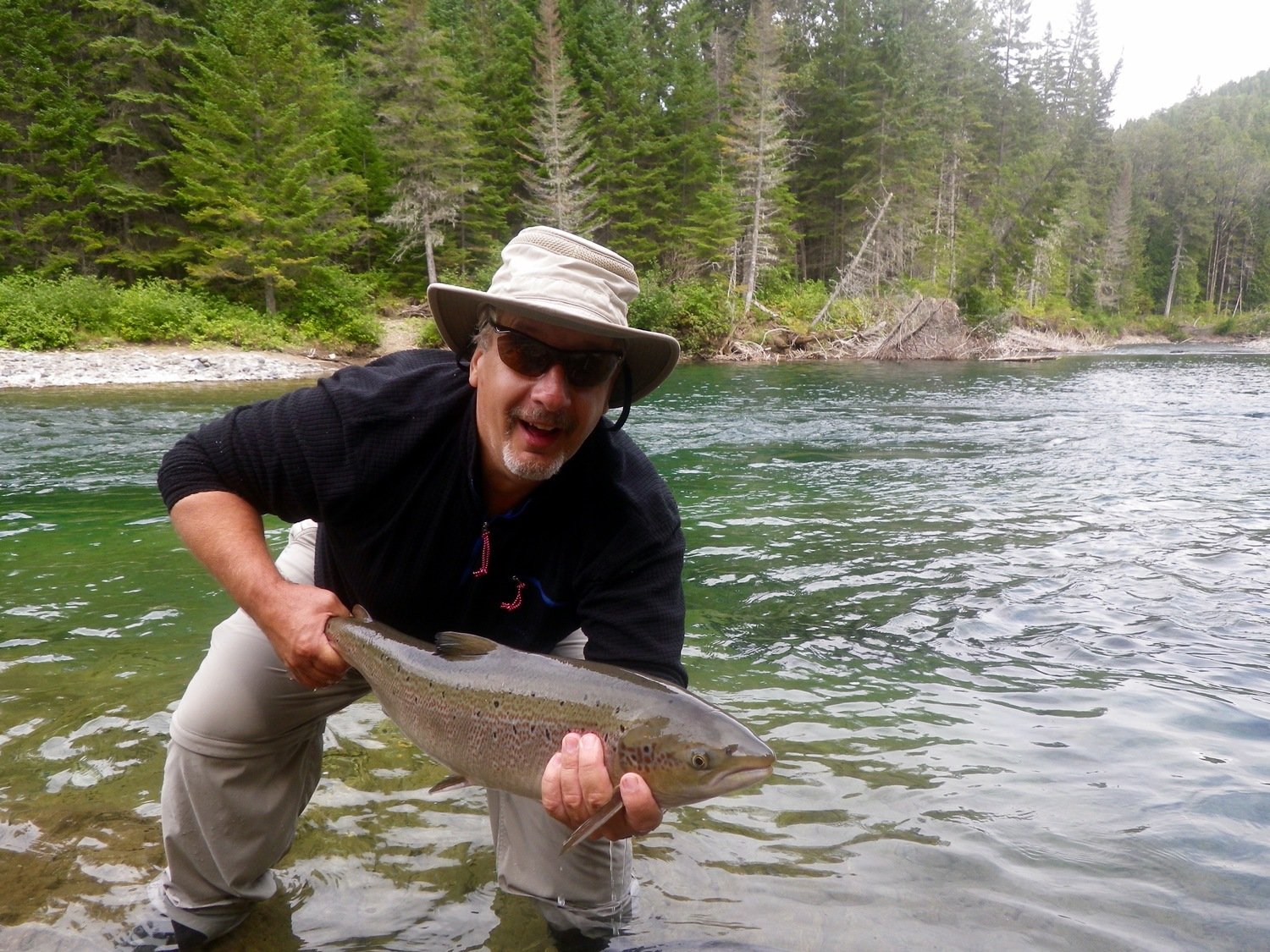 We love happy customer pictures, why not join us for next season?
If you are looking for Salmon fishing in Canada Click Here to see ALL our Canada Salmon fishing destinations.