Camp Bonaventure Fishing & River Report July 31st to August 6th
The first week of August has been our warmest of the season but our fishing is holding up well regardless. Warmer then normal temperatures with little to no rain are making water conditions ugly. Water levels on the Bonaventure are low, in the 10 cubic meter per second range, normal is twice that for this time of the year. Temperatures however are still favorable in the mid to high 50's. The Bony has a great run of salmon this season and fishing has been very good considering the low water conditions.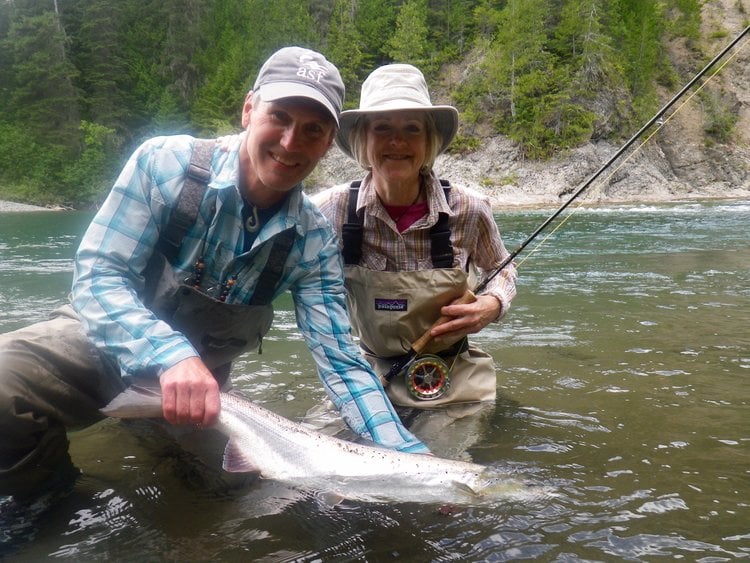 ASF Presdent Bill and his lovely wife Suzanne put one back to swim on the Bonaventure. Congratulations Bill!
The Petite Cascapedia is much the same with lower than normal levels, water temperatures on the other hand are good, in the 55 degree range. Fishing has been good on the Petite with action everyday.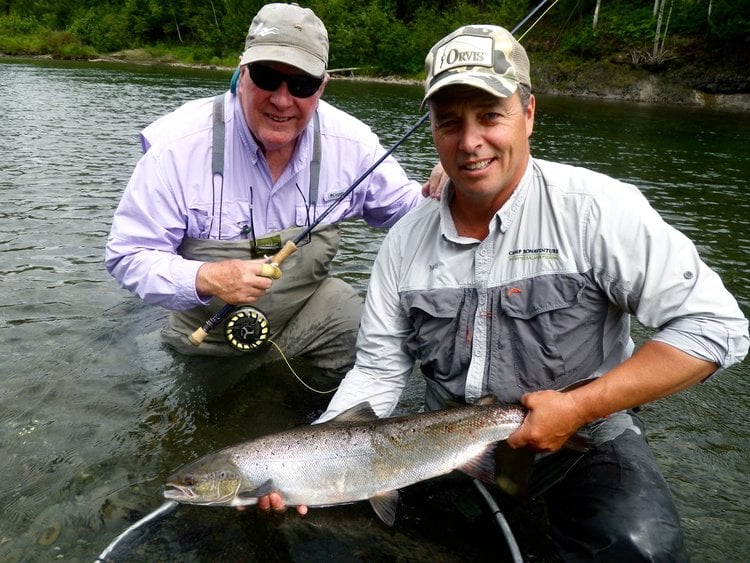 Keith (left) with Camp Bonaventure guide Matt Flowers, nice one Keith !
Water levels on the Grand Cascapedia are the lowest of our three rivers. The branches are low and not fishable at the moment. We have salmon in many of the pools but the water is really too low for good fishing. The main stem is producing a few fish but its just ok .
The weather man is calling for rain , lets hope he's right this time, we sure could use it.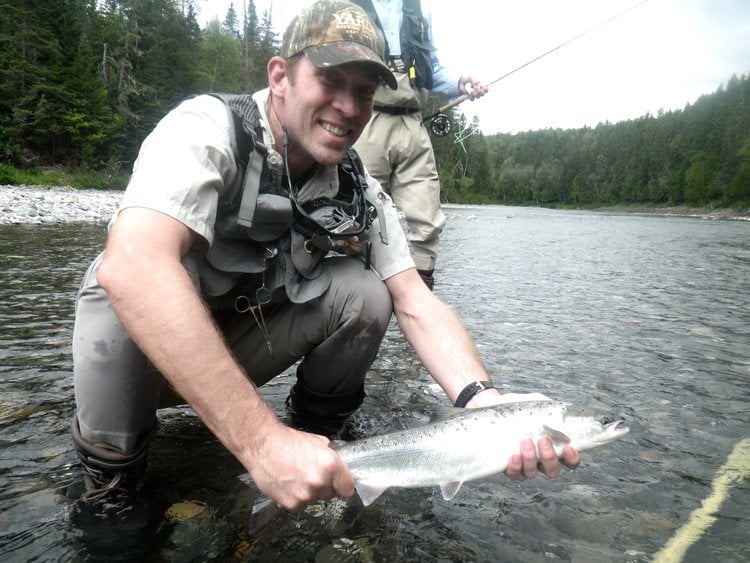 Reid with his first Atlantic salmon, way to go Reid! May it be the first of many.
The hot fly's for the week have been a mixture of dry's and small wets. Green and Dark Brown Bombers were responsible for most of the catches. In the wet fly depatment, the John Olin, Green Machine and Stone Ghost did the job. The John Olin and Green machine were the hot ones on the Petite. Sizes that are working best are number 8's 10's and 12's.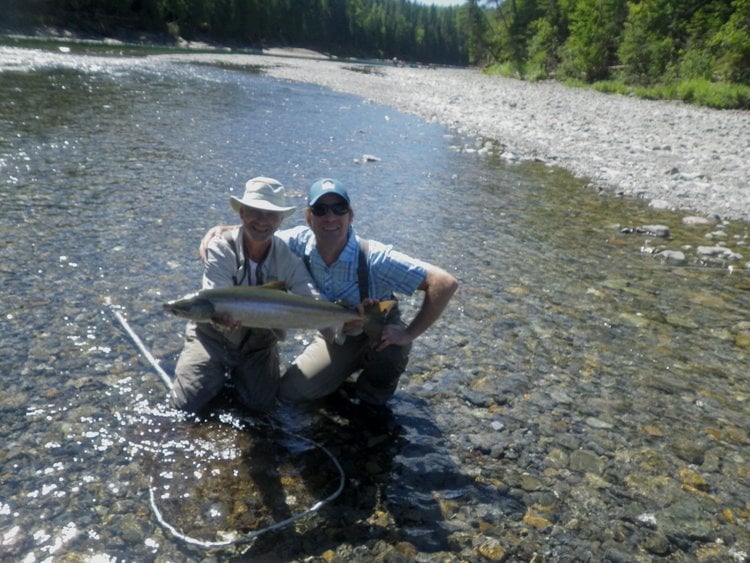 Glenn (right) and Camp Bonaventure guide Bruno, Glenn landed his first salmon on the Bonaventure, Congratulations Glenn !
I hope you enjoy our weekly little river and fishing reports, so keep checking once a week for all the updates.
If you would like to join us in 2018 Click Here to see the full trip details.
Until next week
Kind Regards Peter
PS it is ONLY 4 weeks before I will be there hosting trips and I can not wait, everything is looking like the fish are running late so it means there are going to be huge runs of fresh fish when we arrive. Lucky boys ?