After a slow start to the season we are slowly seeing things get back to normal. This weeks high tides brought in a decent run of fish especially in Bonaventure and Petite Cacsapedia. The Grand is an earlier river and we're used to seeing salmon by early June. Really good news for the Petite as its usually later than most rivers, hopefully its a sign of great things to come.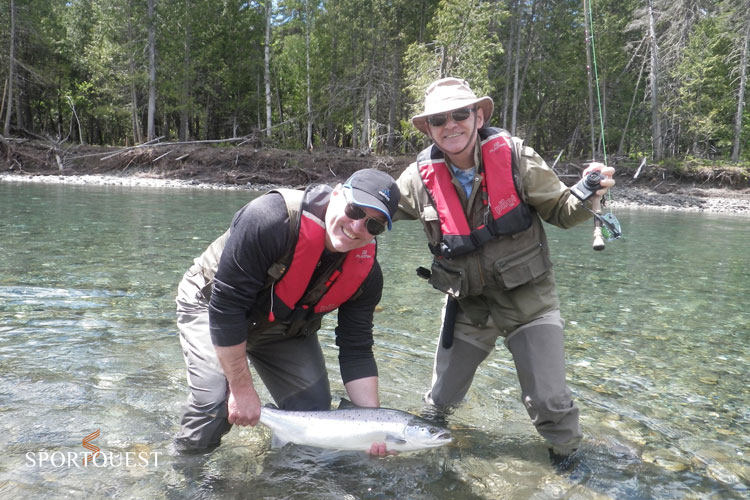 Craig Shannon with his first Bonaventure salmon, Congratulations Craig, may it be the first of many to come.
Mike Shannon wasn't too far behind his son Craig, with a fine one from the Bonaventure. Way to go Mike!
I was speaking with ASF's president Bill Taylor this week. Bill was telling me that all the rivers are late this year but starting slowly to see some fish. The same holds true for the Bony and Petite as we are seeing more and more as the week goes by.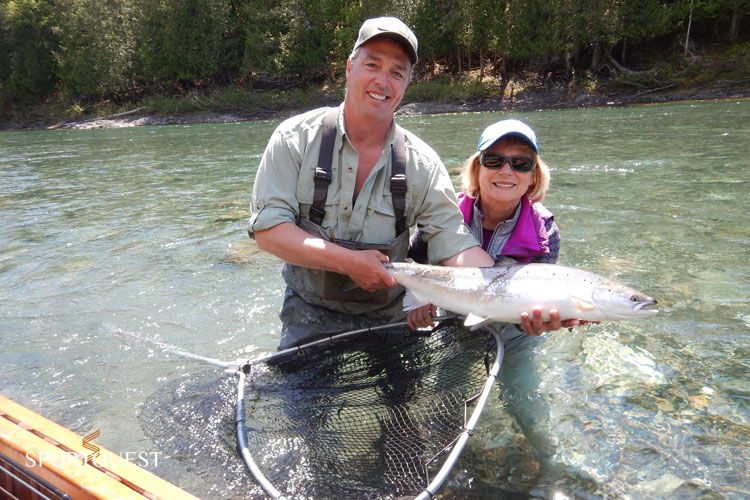 Camp Bonaventure regular Sonja Meisner and master guide Matthew Flowers with her first one of the season, nice one Sonja!
Mondays' rain gave us a need boost in water levels and moved the levels up a slight bit. We certainly don't have low water conditions but a nice rain always freshens things up.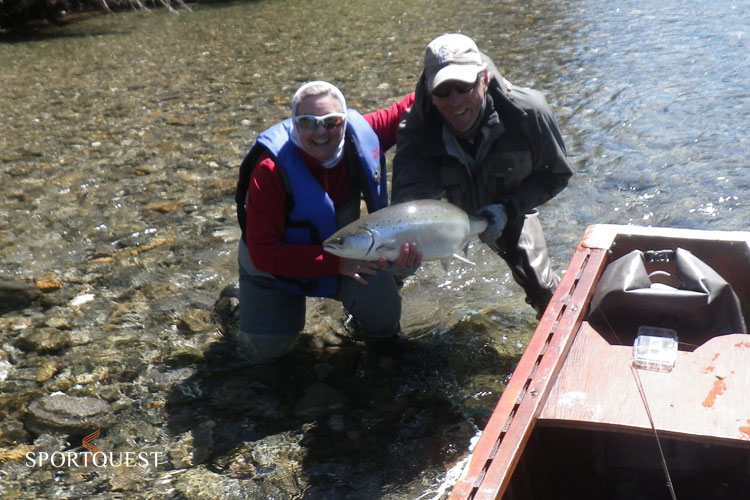 Lios Dyer Mann have been coming to Camp Bonaventure for many years,she is a wonderful and skilled angler, congratulations Lois! Thanks to the skills of guide Marc poirier for knowing exactly where to put the fly!
The Bonaventure river is flowing cold and clear at 43 cubic meters per second. The Grand Cascapedia at 50 and the Petite Cascapedia at 35. Our rivers are a little higher than normal for this time of the season but we're not complaining, better higher than too low. The higher water is allowing salmon to move quickly up stream, all our rivers have fish throughout their entire systems, not in huge numbers but there none the less.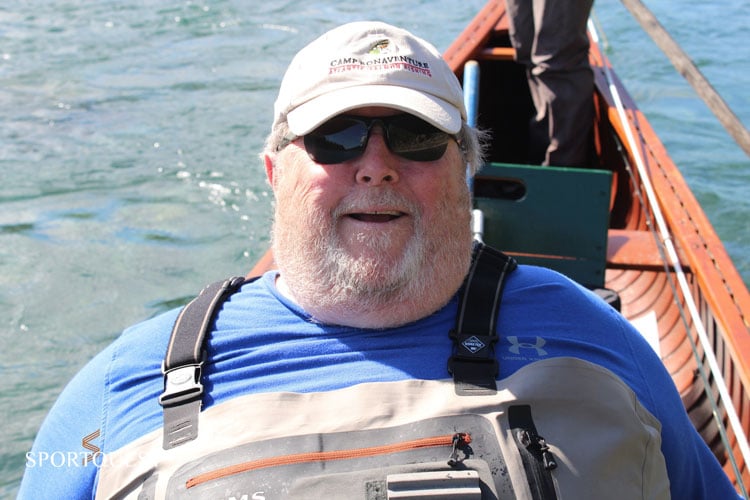 Julian Stoudemire has been coming to Camp Bonaventure for many years, a great friend and angler, its always great to have him with us at Camp!
The weather has also been cooperating, temperatures have not been too warn and we received just the right amount of rain to maintain the levels. The forecast is calling for rain and showers during the first part of next week and clear towards the end.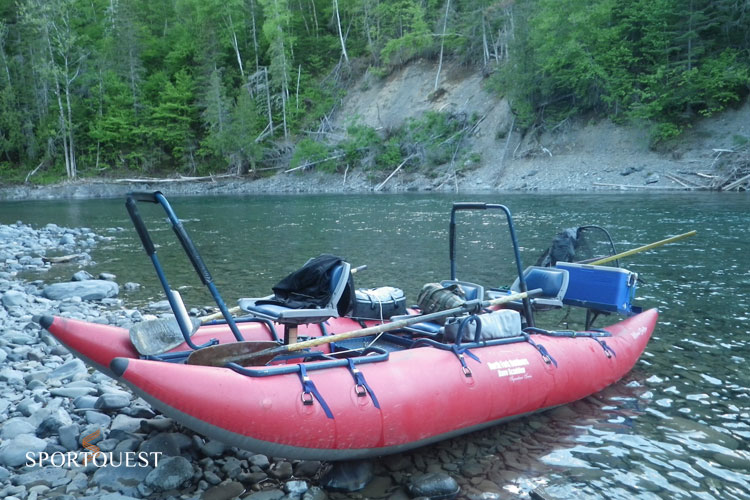 Water conditions are perfect for our float boat.It gets us to places no one else can go!
The fly or the week was the Stone Ghost in sizes 4 and 6. The John Olin, Nagli, Green Highlander, Silver Rat and Langa Fancy also did a very good job. Dry flies have also started produce, however the water is still a little too cool for great dry fly action.
Until next week,
Tight lines,
Glenn
To view more reports from Camp Boneaventure why not take a visit to Sportquest Holidays website