Camp Bonaventure Fishing Report, Its no wonder we had another amazing week with lots of fish and many happy customers as September is by far our favourite period of the Atlantic Salmon fishing season. The water temperatures are perfect and our rivers always receive just the right amount of rain the keep the levels perfect.  Also at this time of year the pools are loaded with Atlantic Salmon and the amazing fall run of bright fish are coming in on every tide.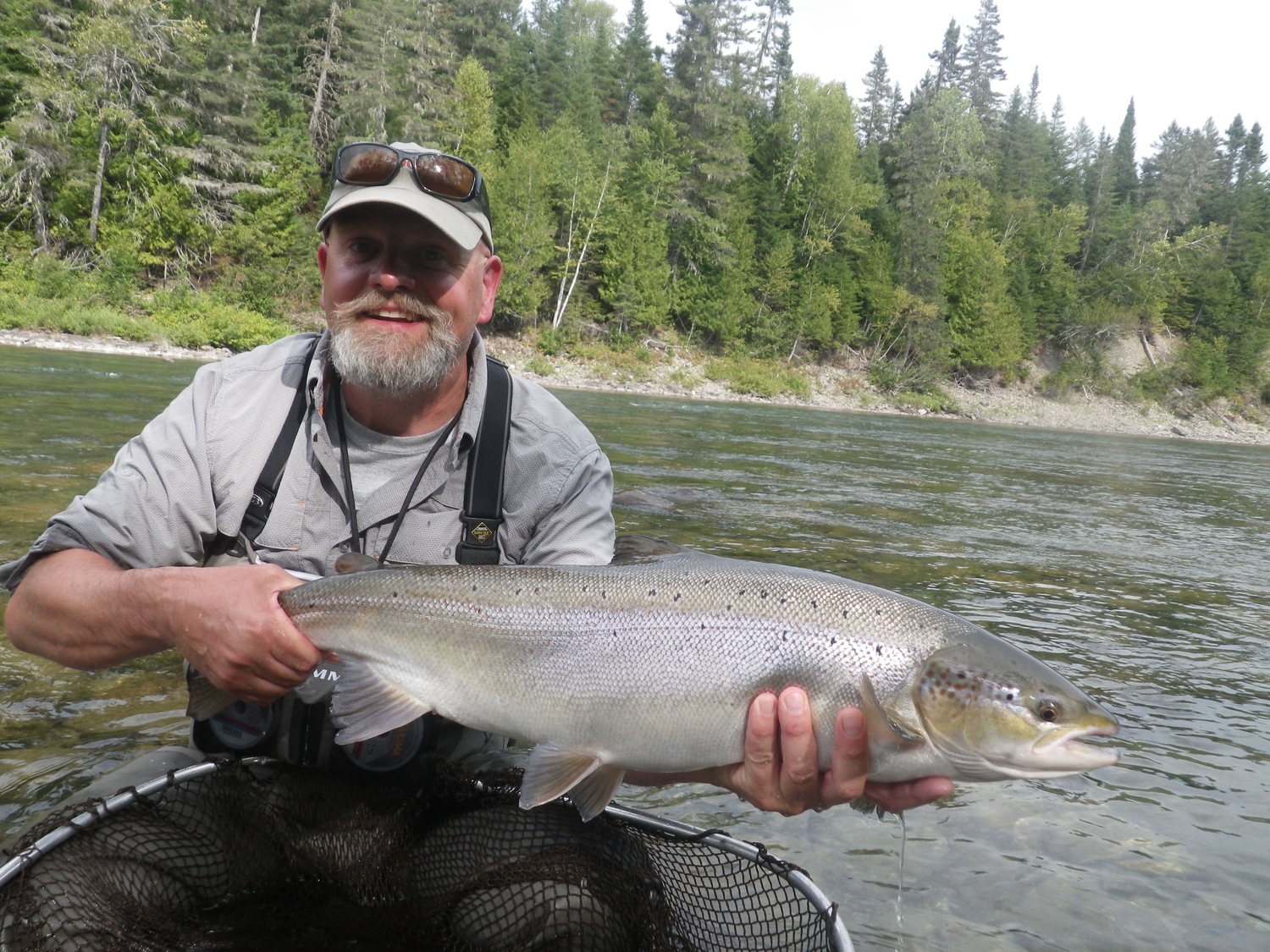 A happy angler with a fresh Atlantic Salmon from Camp Bonaventure Lodge
Camp Bonaventure Fishing Report, all the rivers right now are in perfect condition, the Grand Cascapedia is fishing very well and flowing at 25 cubic meters per second, mid-July levels, we just had a simply wonderful week on the Grand, especially for big fish.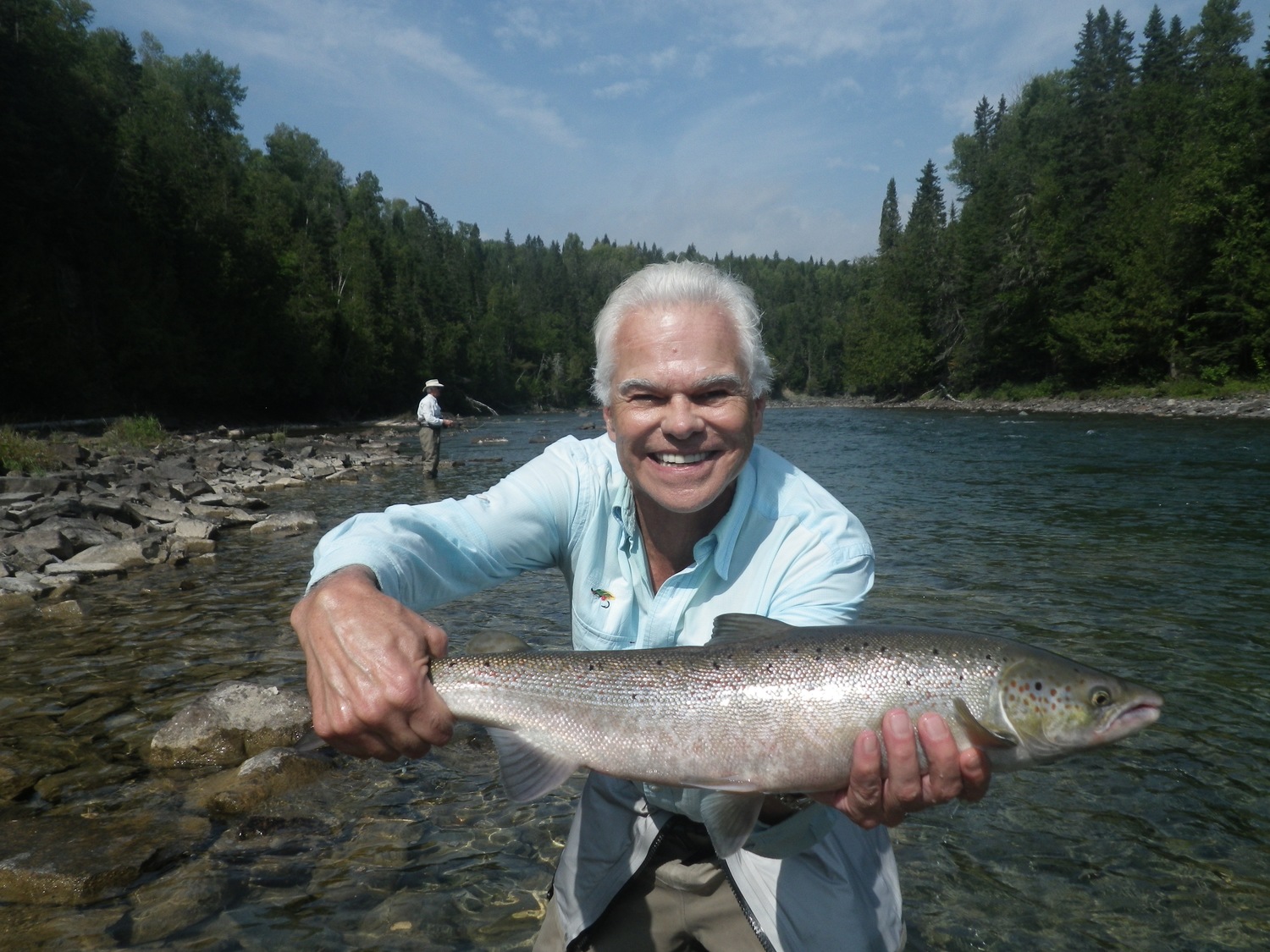 Another cracking Atlantic Salmon for our guests
The Petite Cascapedia is in great shape and flowing at 12 cubic meters, not high but certainly more volume than usual for this time of the season. Fishing on the Petite has been excellent, everybody we had on the Petite this week caught fish.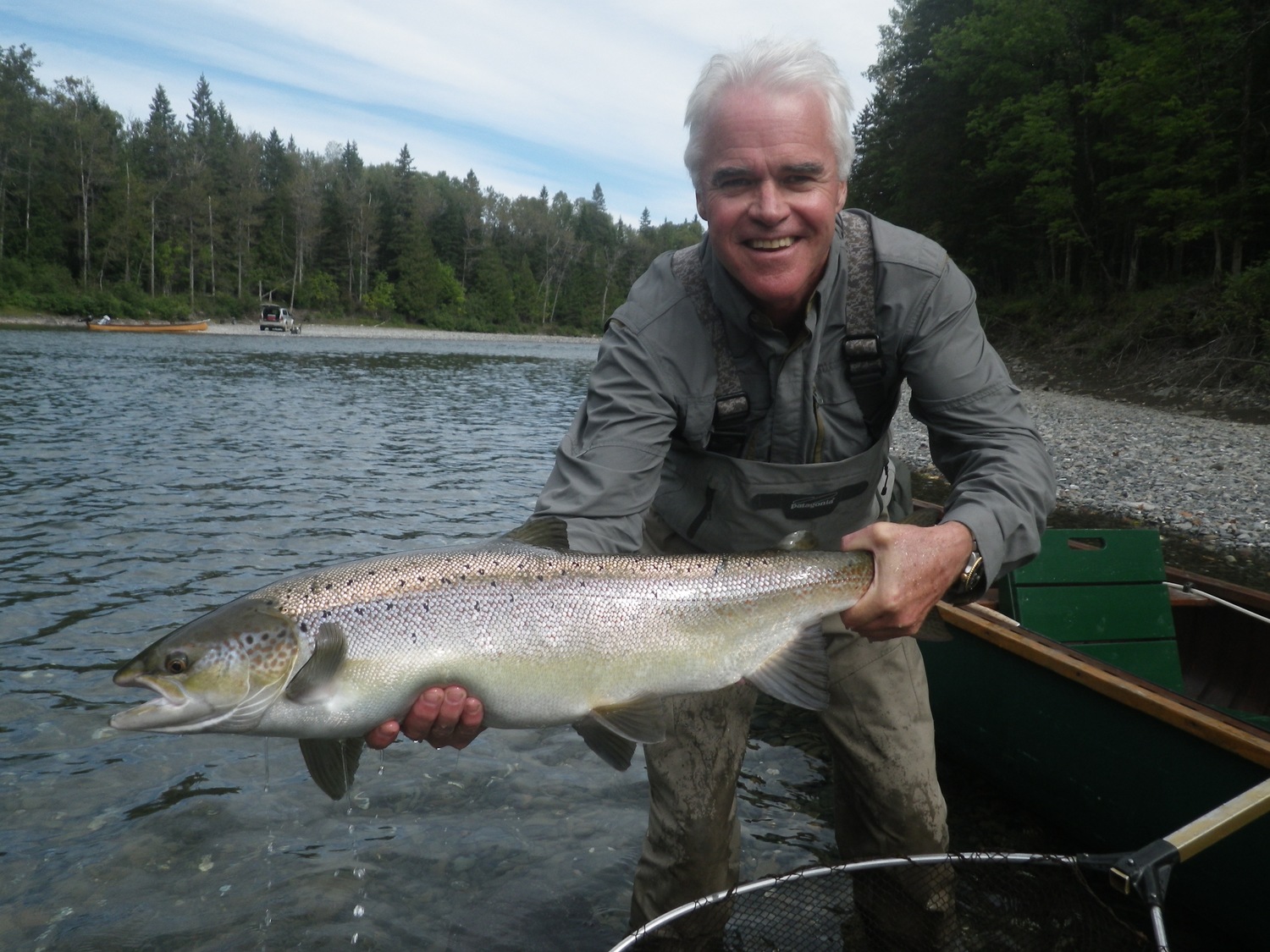 What a cracking Atlantic Salmon no wonder he looks happy holding his prize, congratulations 
Camp Bonaventure Fishing Report, the Bonaventure is fishing very well  and conditions are perfect. Water flow on the Bony is at 18 Cubic meters and the temperatures are in the 50 degree range. The fall run has been coming in strong and with the next weeks new moon and  high tides, we should have lots more happy anglers.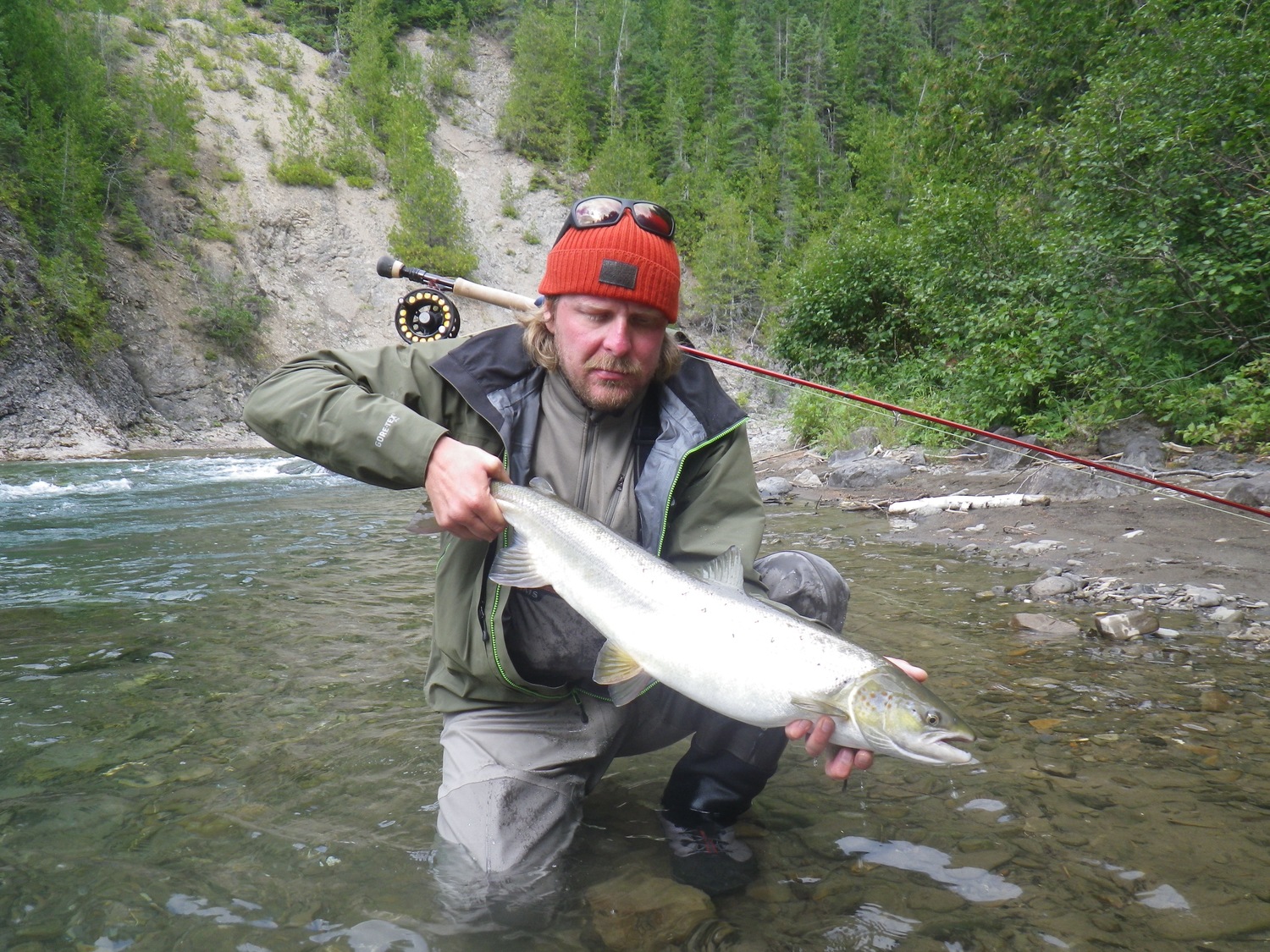 Tomi releases a fresh Atlantic Salmon back to the Bonaventure River
The September fly choice is different from any other time of the season. The Red Francis is always the fly of choice this time of the year. Along with the Red Francis the Alley Shrimp and GP are also doing very well.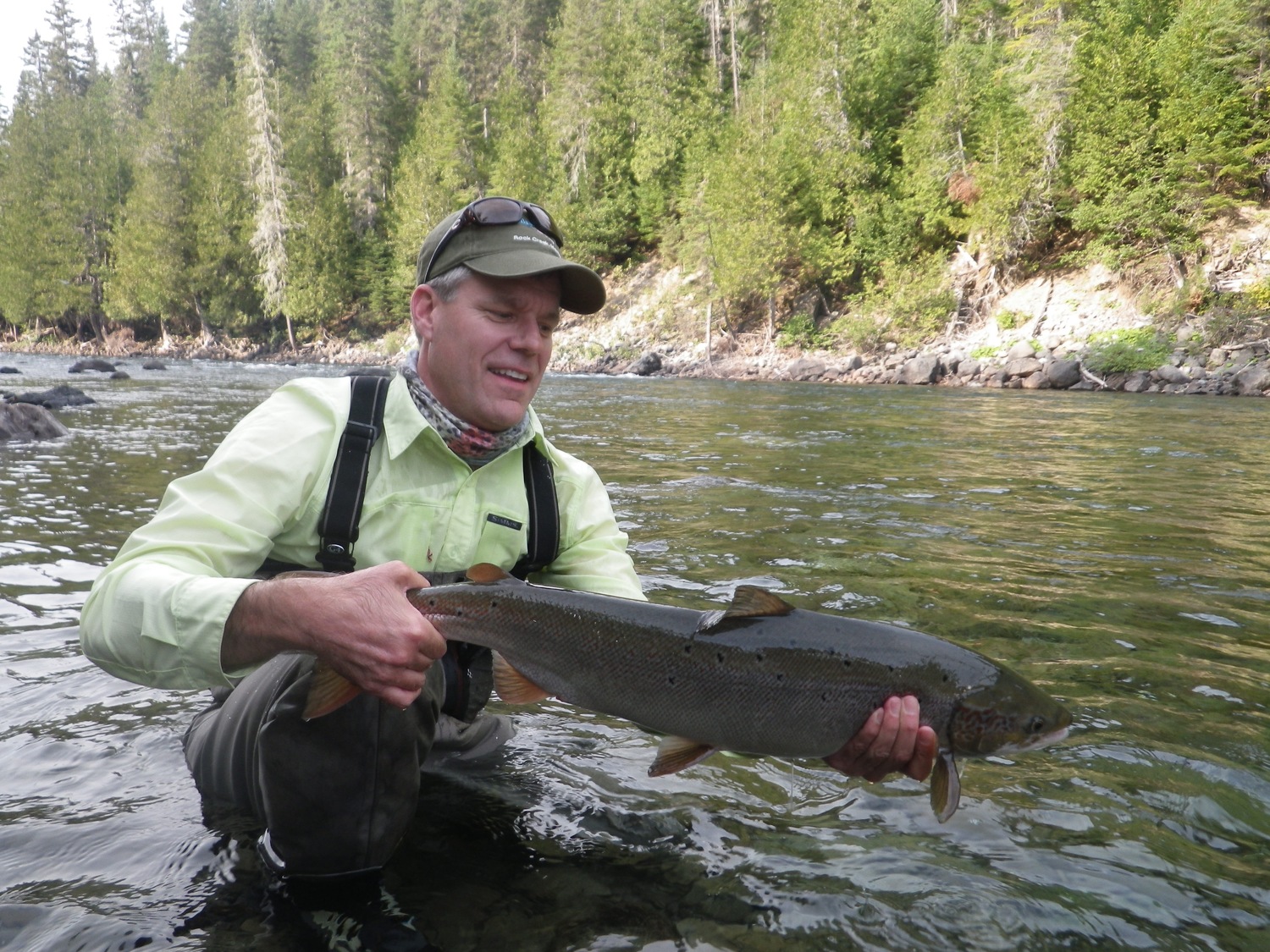 A classic pose with a fresh Atlantic Salmon caught fly fishing at our Camp Bonaventure
As long as the water temperatures stay in the 50'sdry fly's will continue to produce.
Until Next Week tight lines Peter
Do not forget if you would like to join us on any of our weeks for the 2016 season that we have availability on call
Peter Collingsworth in our UK Office. 0044 (0)1603 407596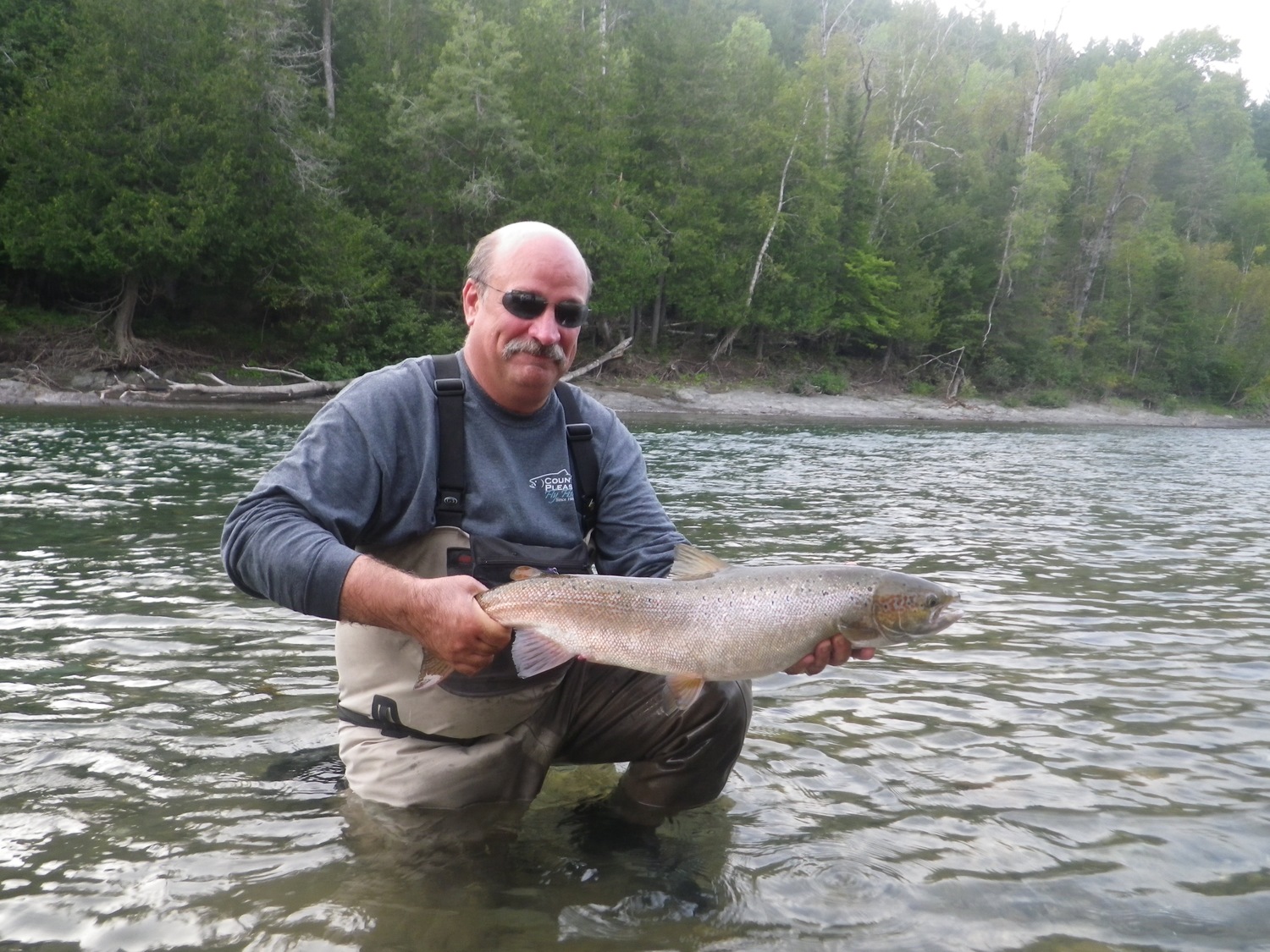 Last week we had lots of fresh Atlantic Salmon from most of our pools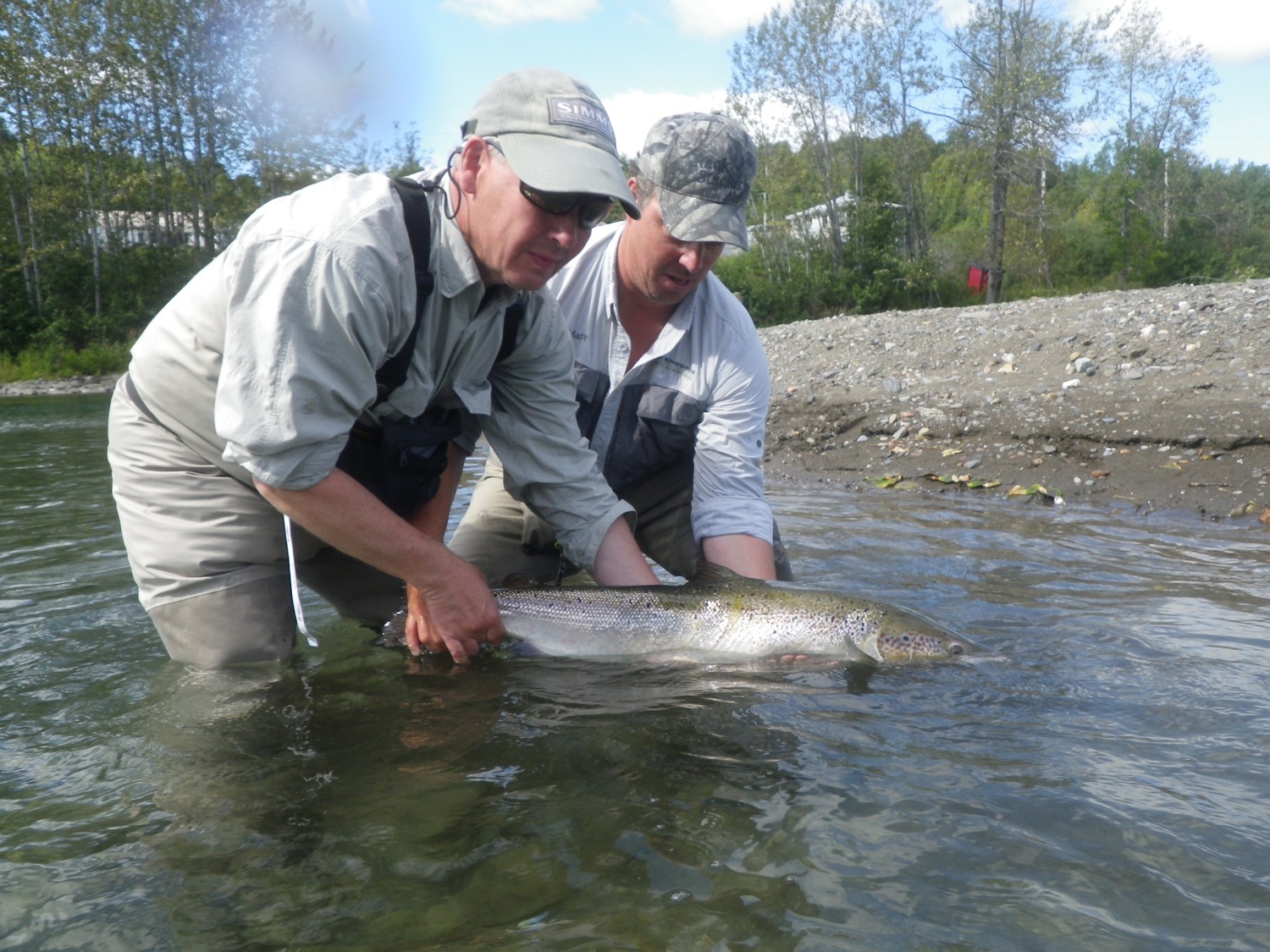 Customer and our guide release another fine Atlantic Salmon gently back into the river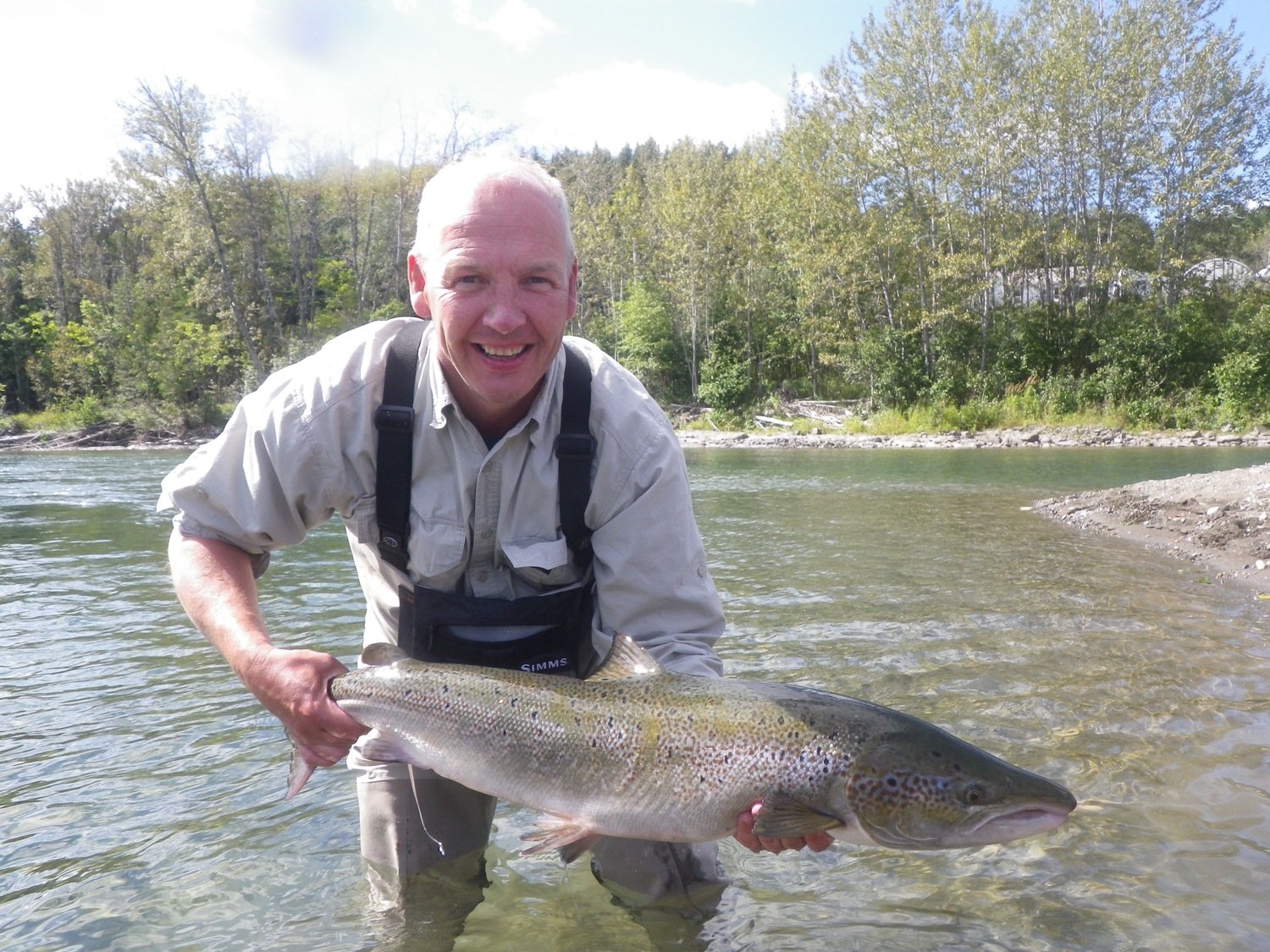 Harri from Chasing Silver Magazine out this one back on the Petite Cascapedia. Congratulations Harri!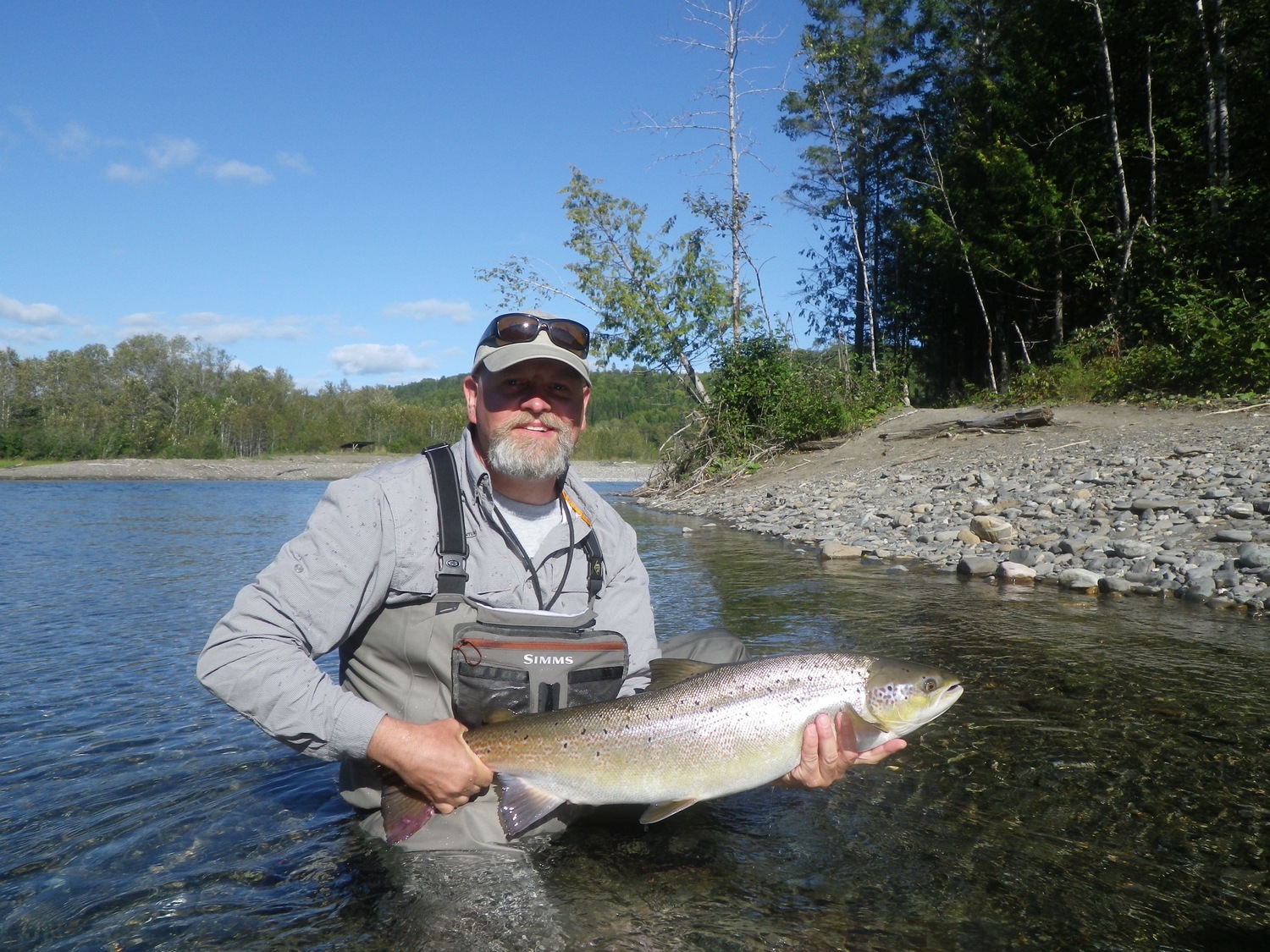 A nice fat Atlantic Salmon just about to be released back to the river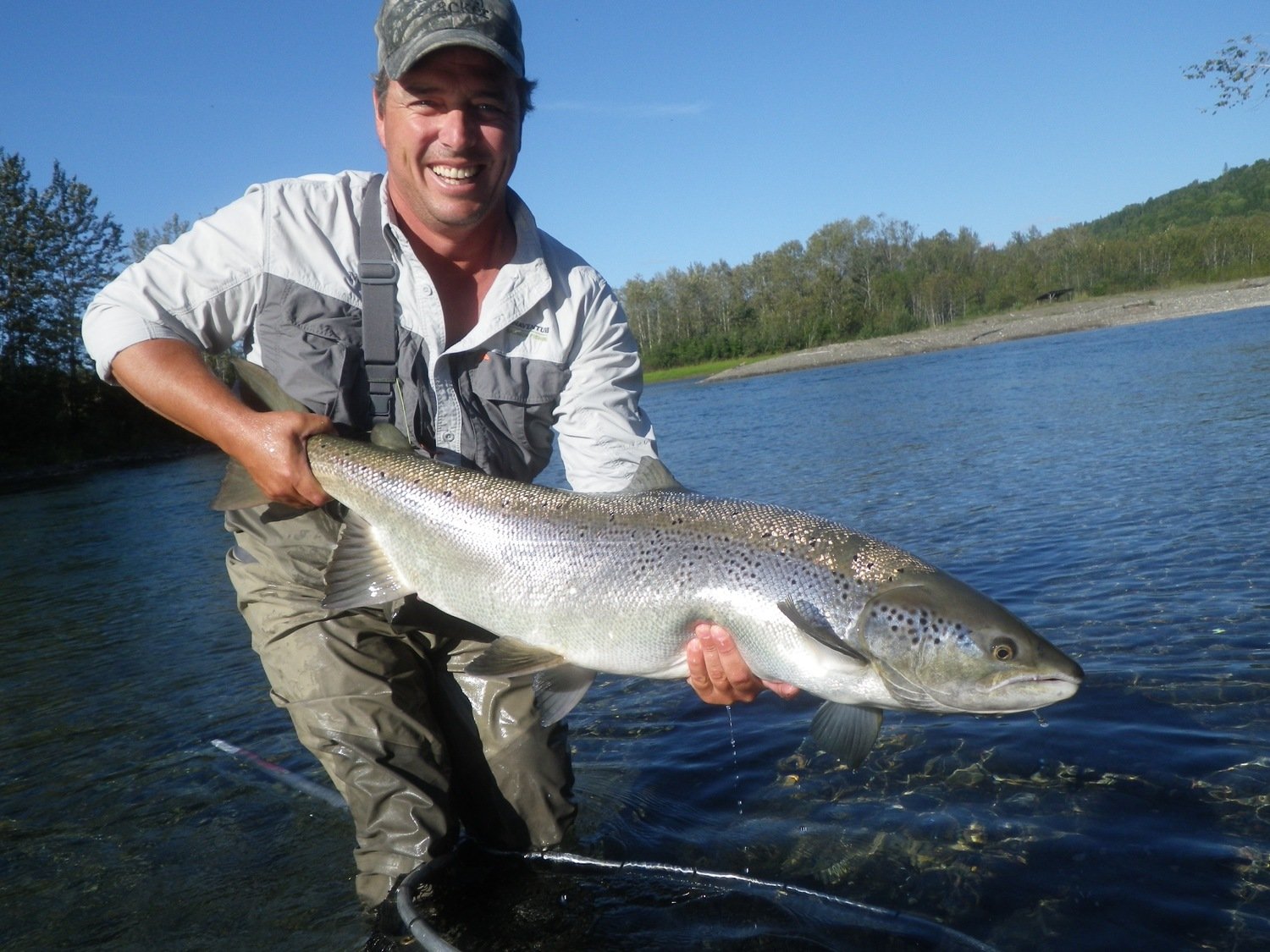 Camp Bonaventure guide Matthew Flowers with a nice one on the Petite Cascapedia, needless to say he had a happy fisherman!
If you would like to see all our Salmon Lodges in Canada Click Here