Fishing Report Norway, Sørøya does it again, yes our good friend Carsten has managed to bag another 30+ kilo cod. What makes this even more remarkable is that for Carsten this is now his 7th fish over the magical 30-kilo mark. His friend Erik is not far behind boating fish to 29 kilos.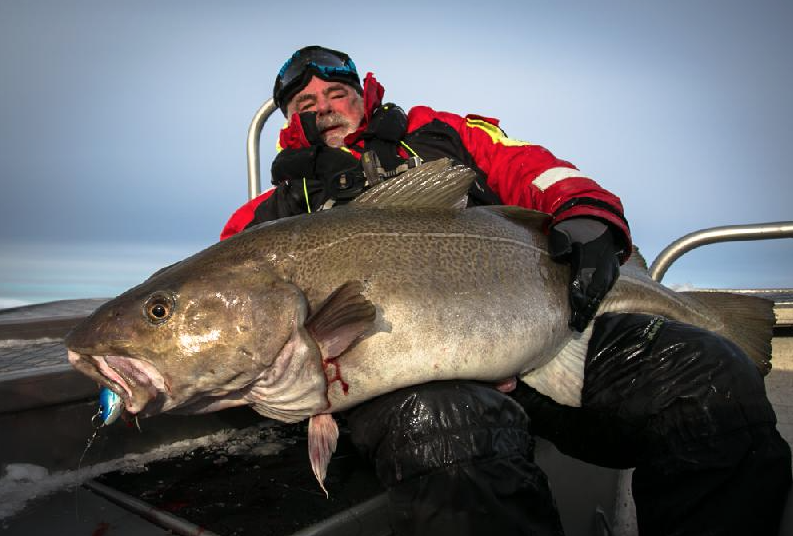 Even though the fishing conditions have been tough due to strong winds, large waves and freezing fingers etc, however anglers prepared to ride out the conditions are reaping the rewards.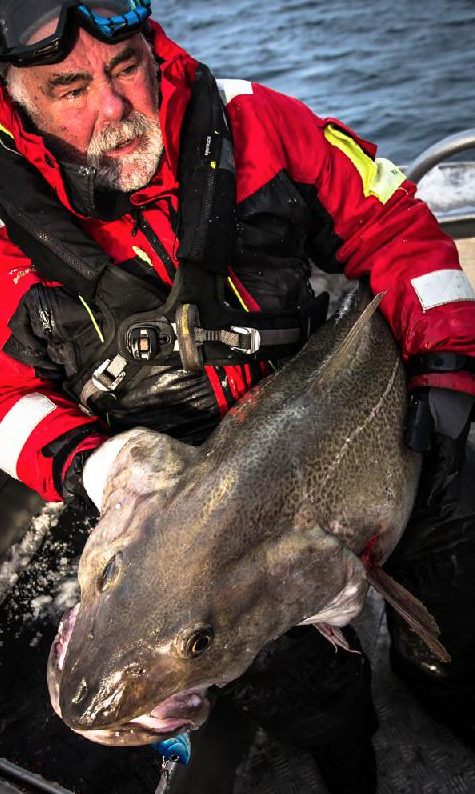 Our very own Paul Stevens was guiding one of the boats and was in search of fish in some calmer waters. Paul managed to find huge shoals of cod inside the much calmer fjord. Paul gave out a call to all the all the other boats and it was not long before everyone was slamming into lots of cod in the 17 to 19 kilo range and you will see from this little Fishing Report Norway that they are getting amongst lots of fish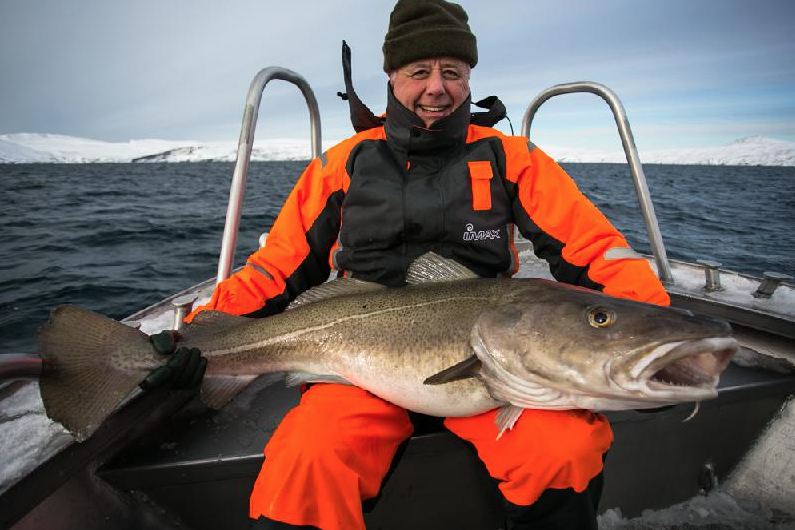 Then all of a sudden bang one of the rods hoops over and the angler has a real battle on his hands. Up pops another monster cod looking very close to the magical 30 Kilo mark. Alas it only managed to pull the scales around to 28 Kilos. But at 28 Kilos who is worried and for our customer it still leaves him with the dream of a magical 30-kilo fish.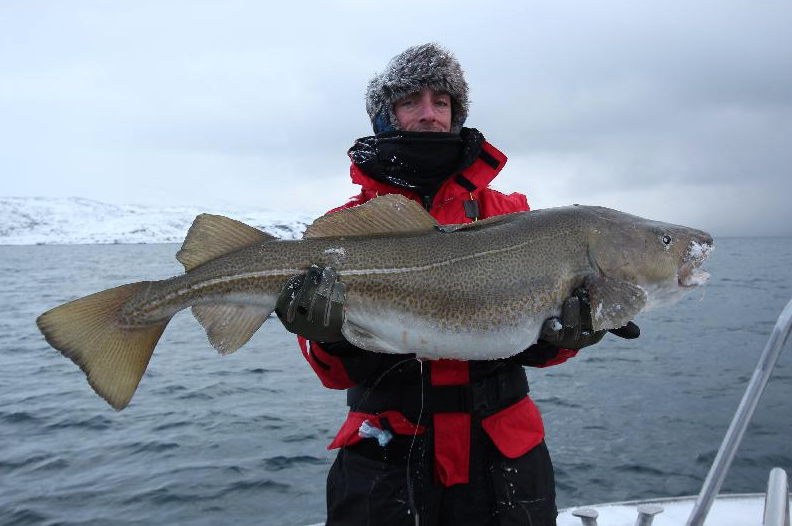 It is easy to have high expectations when customers come to Sørøya, with all its big fish! A cod over 20 kg is a big cod! And the chance to get one over 30 kg is probably the most excited sea anglers ever get with a rod in their hand. But one should remember that it is not easy to get such a dream fish of this size and the majority of sea anglers in the UK still only dare dream of a 15 Kilo Cod and looking at this Fishing Report Norway they will soon find themselves picking the phone up to book.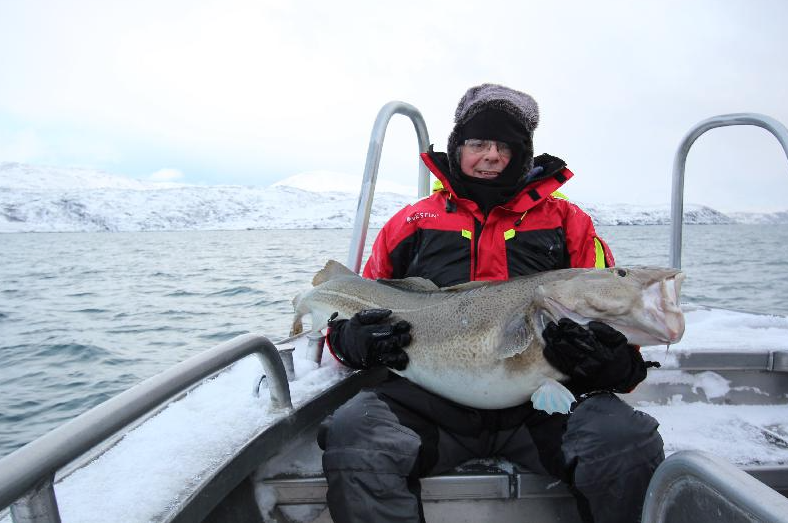 Keep watching as we update you each week throughout the season.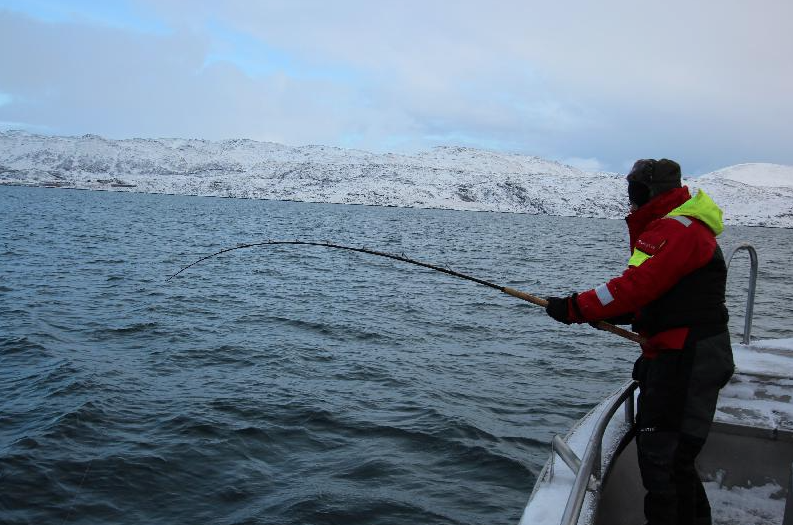 Regards Peter Collingsworth
If you would like to view this tour Click Here