Calling all you Carp and Catfish anglers…. You simply must check this report out live from the banks of the River Ebro in Spain. These two anglers are experiencing what the Ebro is all about and that is HUGE Cats.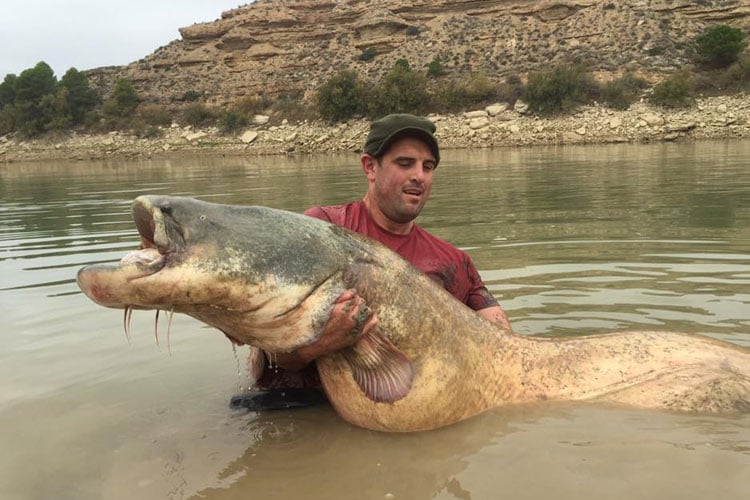 That is one big Cat
When these two guys booked the trip they never expected to catch fish like this and they still have a few days left, we will be keeping a very close eye on the reports and will try to share them with you as they happen but we are sure that something special will happen this week so watch this space.
If you fancy a trip to this awesome freshwater fishery with probably the best Catfishing in the world with the chance of some pretty big wild Carp then get in touch. We can take care of everything for you just leaving you to get your way to a UK airport with your clothes and sun cream. Call our office on 01603 407596 and we can make your dreams come true.
We have been sent the below from the guys fishing right now on the River Ebro:
FISHING REPORT
Boom!! Wot a day on the Ebro, buzzing!!! Day 2= 13 takes 9fish on the bank. I smashed my PB with this huge 2400 long and 191.LB!! and that's it with an empty stomach. It fought harder than most heavy weights I have boxed in the ring.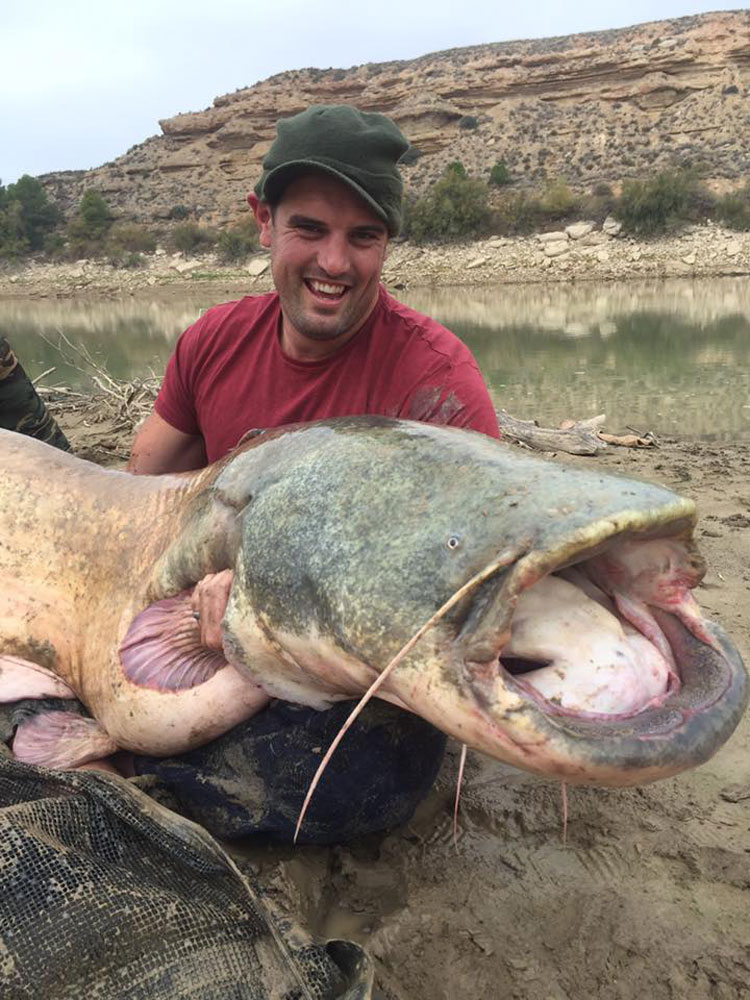 No wonder those Catfish get big, look at that mouth
This is the 7th biggest catfish caught on the river this year by the company we have went with. Still got 4 days fishing going to try and beat it.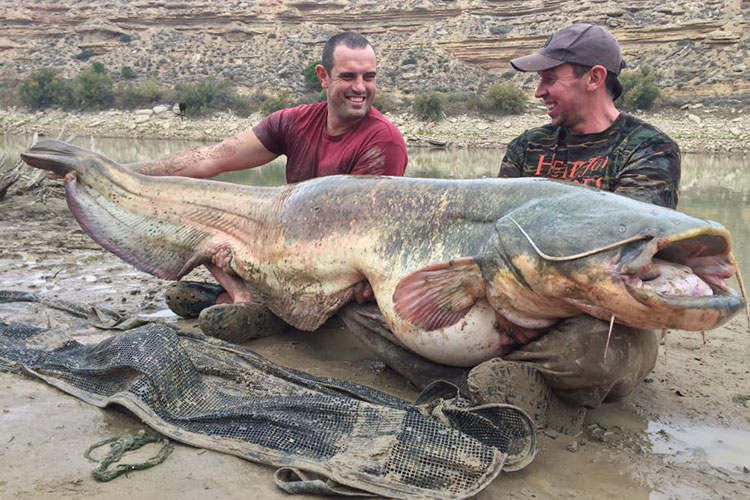 Massive congratulations on your new PB
I think will b hard to beat it but I will give it a go!! I would love a nice big carp now.
STATS SO FAR:
191 LB cat me
133 lb cat me
128 lb cat me
90 lb cat me
85 lb cat me
174 lb cat for Strech
149 lb cat for Strech
134 lb cat for Strech
60 lb cat for Strech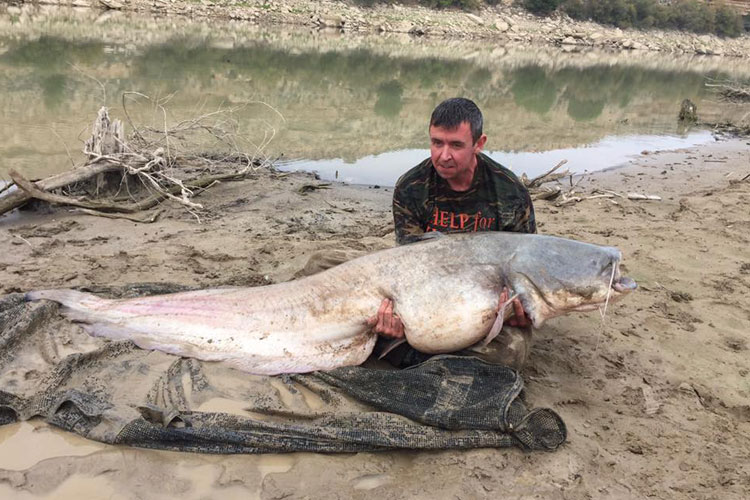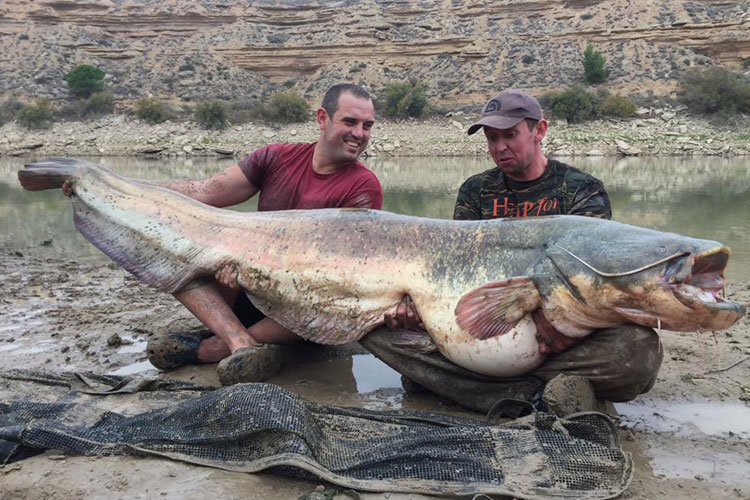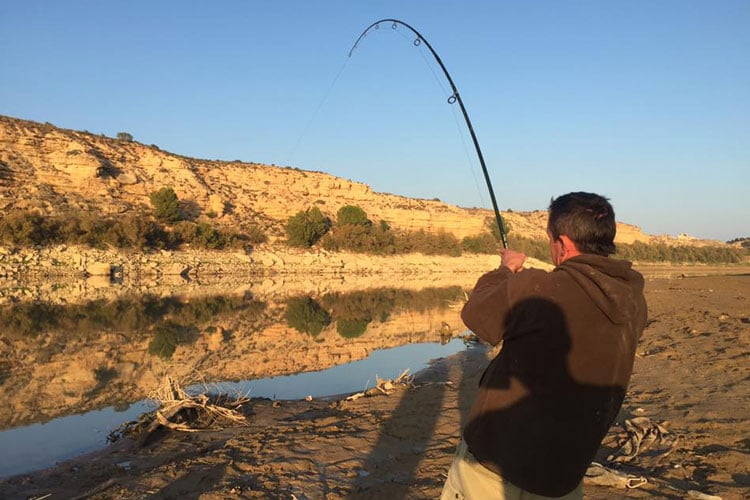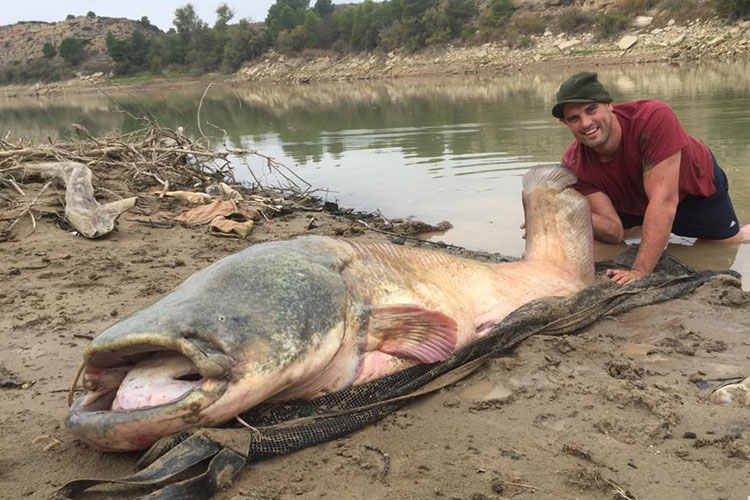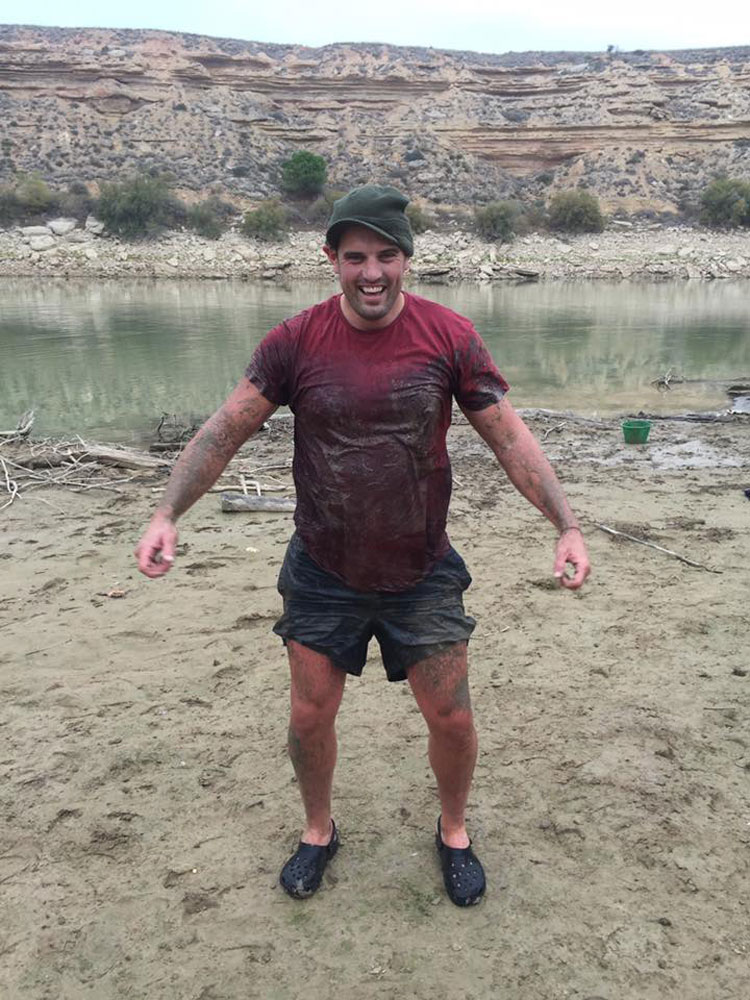 Take plenty of clean clothes
Thanks guys for the update on your week and I am sure the people reading this will want in some action. If you would like to read our full package simply Click Here
Until next time, tight lines
Paul Stevens