Costa Rica January 2016 Fishing Report – The Sailfish have arrived, is the main focus of this report from the wonderful resort of Crocodile Bay in Costa Rica. Head fishery manager, Todd has been sending us great reports over the last week or so and by the looks of it the Sailfish numbers are becoming more and more.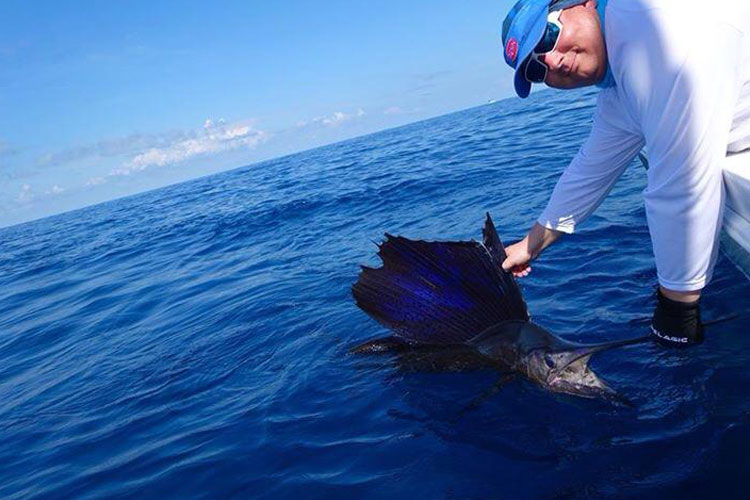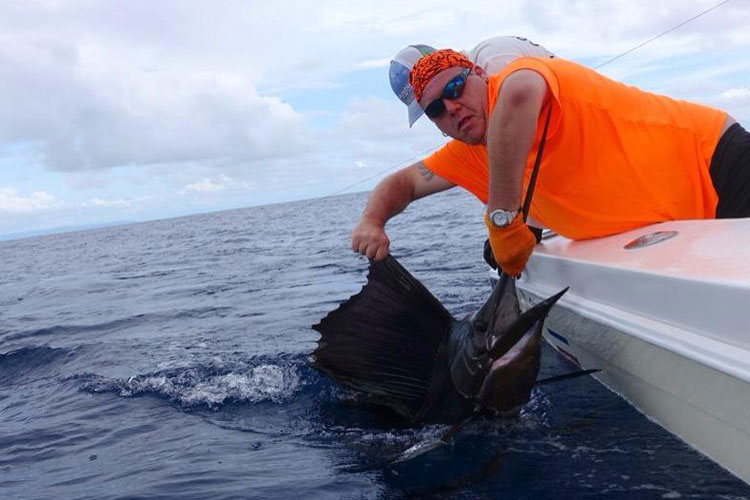 With hook-ups almost guaranteed now the anglers are making the most of the huge influx of one of the oceans fastest billfish. There are that many Sails around that the fly guys are making the most of the action with possibilities of up to 10 strikes a day.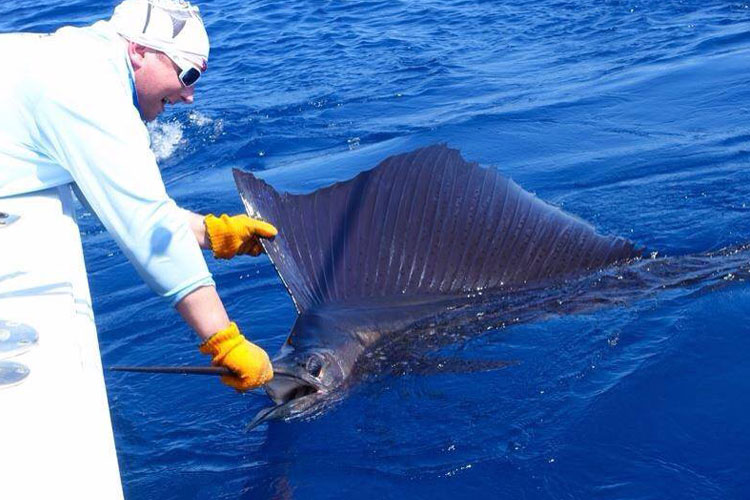 Long time Crocodile Bay customer and friend, Mark and his wife, have just finished their latest visit and Mark has finally hit the 100 Sailfish mark, in fact to be precise his tally for Sailfish at Crocodile Bay over the years has hit an all time high of 114 Sailfish, Congratulations Mark.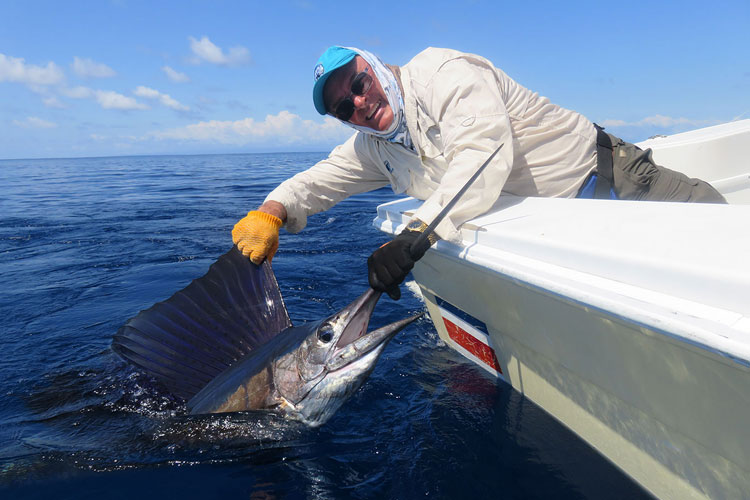 Some other great news for the Tuna is that the Presidential decree keeping Tuna purse seiners 45 miles off the coast and protecting more than 200,000 square kilometres of territorial waters, is working wonders with almost instant rewards. With Tuna caught recently up to 150lbs and further up the coast a monster Yellowfin estimated at 400lbs the ban is looking good.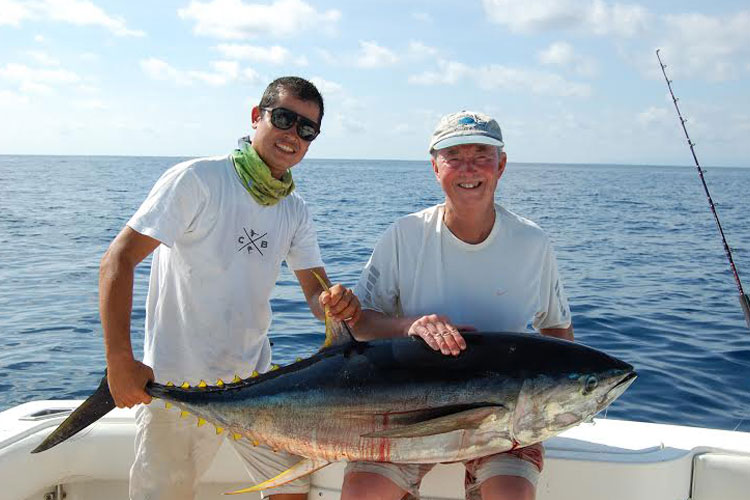 As always the Inshore fishing is keeping all the anglers busy with lots of huge Cubera Snapper and lets not forget the Roosters. The Roosters are a massive attraction to Costa Rica as they simply grow huge there and with many different ways of targeting them it truly is an anglers dream fish. They are normally more than keen to take a variety of techniques and you do not have to be an expert to target them, they put up a great account for themselves.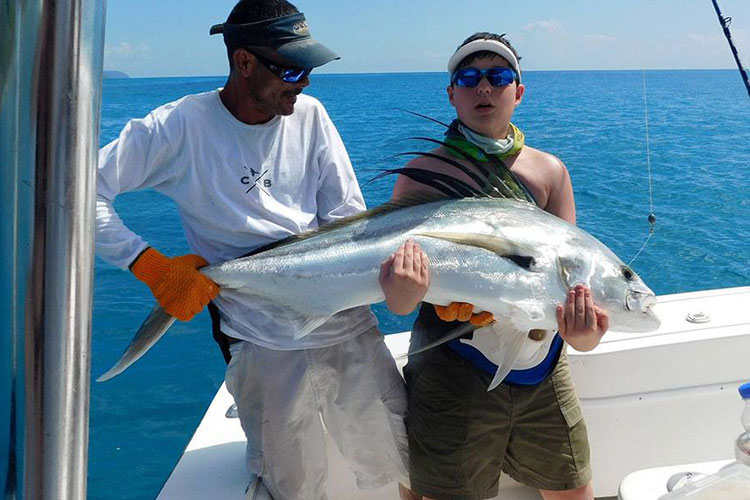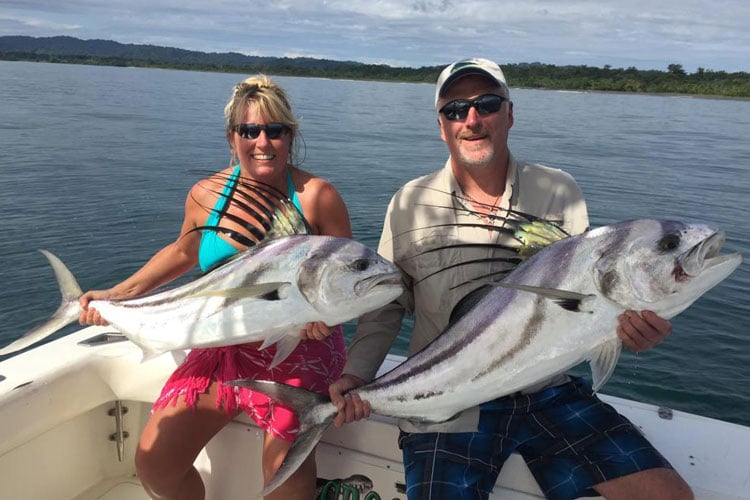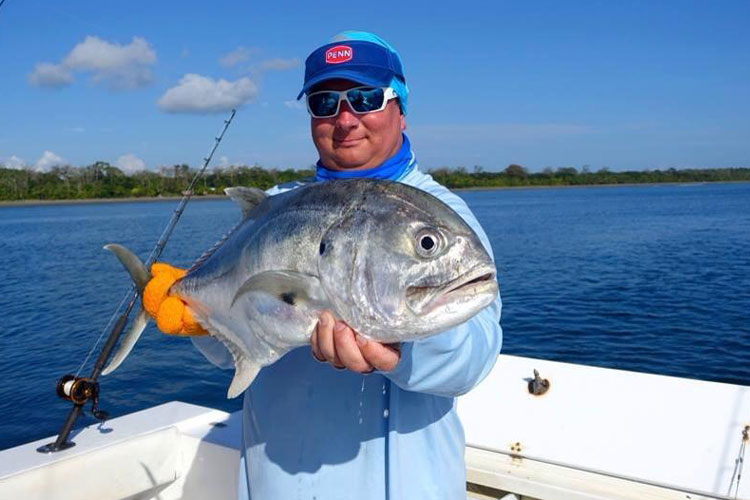 So to some up, the fishing at Crocodile Bay in Costa Rica has been a great start to 2016 and with help from professional skippers and deck hands, they have managed to make many anglers dreams come true.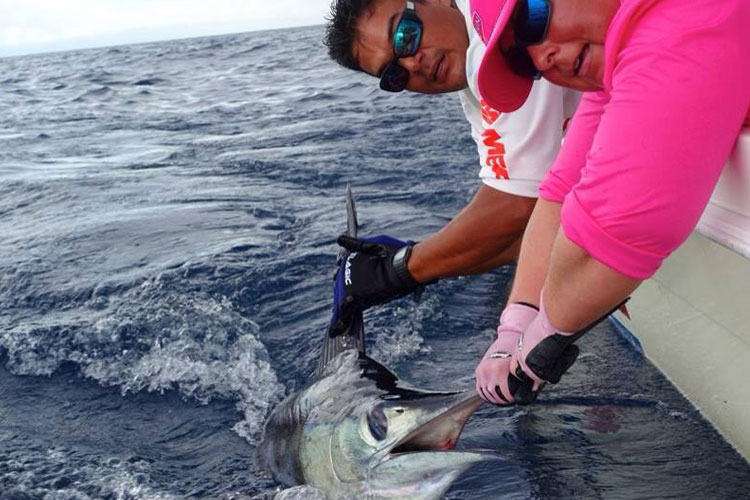 So if you fancy taking a holiday to one of the finest Big Game destinations in the world look no further than Crocodile Bay. With the NEW direct flight route planned to start in May this year, coupled with the cheapness of this direct flight, we are sure that Costa Rica will become the go to place for many families looking for that exotic holiday with some of the best fishing on the planet.
If you would like to talk to us about this destination then please do call us on 01603 407596 as we can tailor this holiday to fit around you and your needs.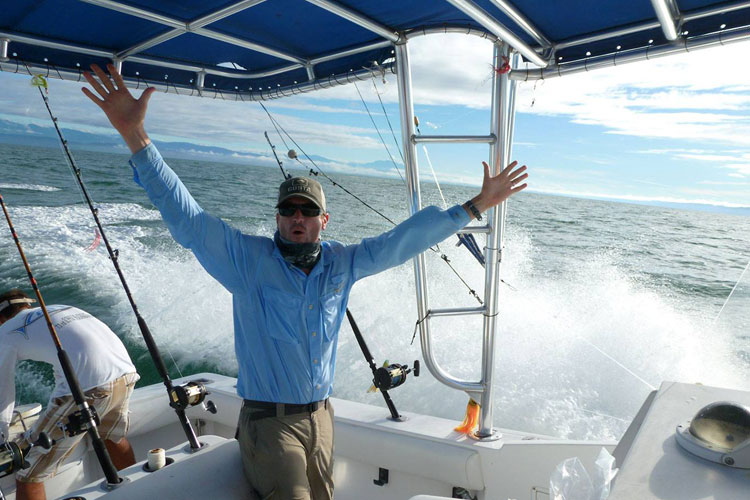 To view this destination in Costa Rica simply Click Here
Hope you have enjoyed this little report and until next time, tight lines
Paul Stevens