Sorry this report is a little late but it has been very busy in the Sportquest Holidays office since Christmas, so apologies Mike and thanks for taking the time to send this in to us. Mike is a great angler and travels the world in search of his next dream fish, but is just as comfortable at home fishing for Carp in his local syndicate.
This report is from Crocodile Bay in Costa Rica from December 2017:
CROCODILE BAY REVIEW:
Crocodile Bay (Costa Rica) trip December 2017
We arrived during a tropical thunderstorm which made for an interesting landing. Transfer to our overnight hotel was good as was the plane ride & transfer to the resort the next day.
We made a holiday of the trip by adding extra days so that we could do rainforest, birdwatching & other eco tours which we found really enjoyable.
I had 6 days fishing & my catches were 2 blue marlin (250lb & 300lb), 2 sailfish (70lb & 110lb), 13 dorado, 2 yellowfin tuna, 3 bonito, 5 roosters & 4 others.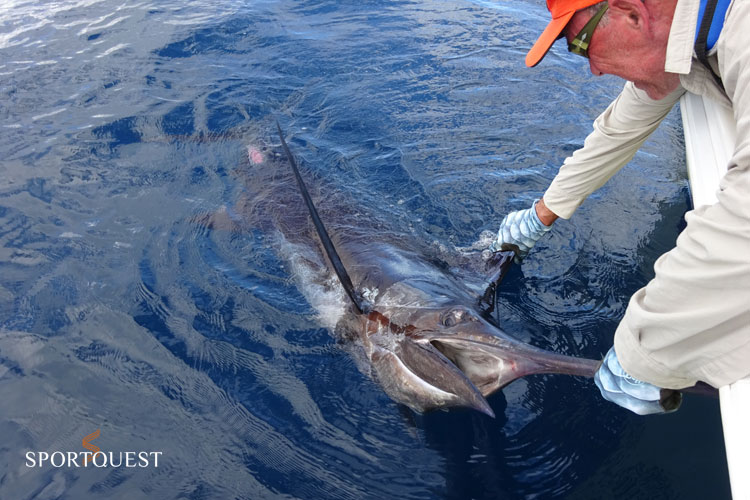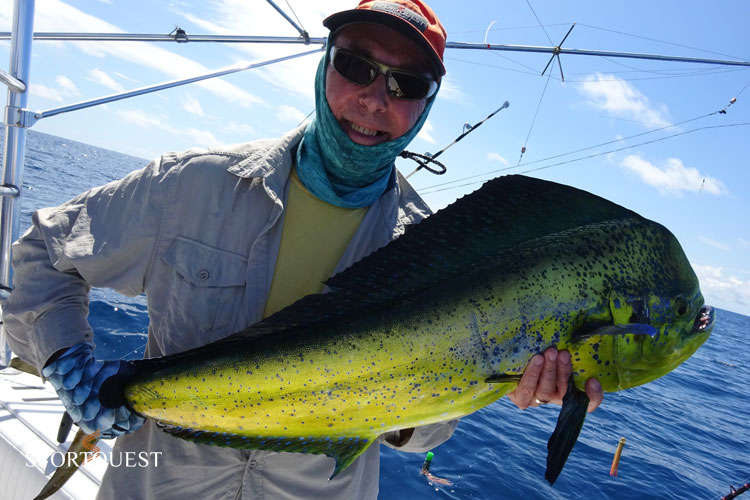 I fished from Boston whalers & Strike boats & found them & their crews excellent.
While I was fishing I saw a pod of pilot whales, numerous groups of dolphins, turtles & various sea birds. There was often something interesting to see while waiting for a bite.
The accommodation & food at the resort were excellent and the staff very friendly & helpful.
Transfers, plane rides & hotel on our return journey were good.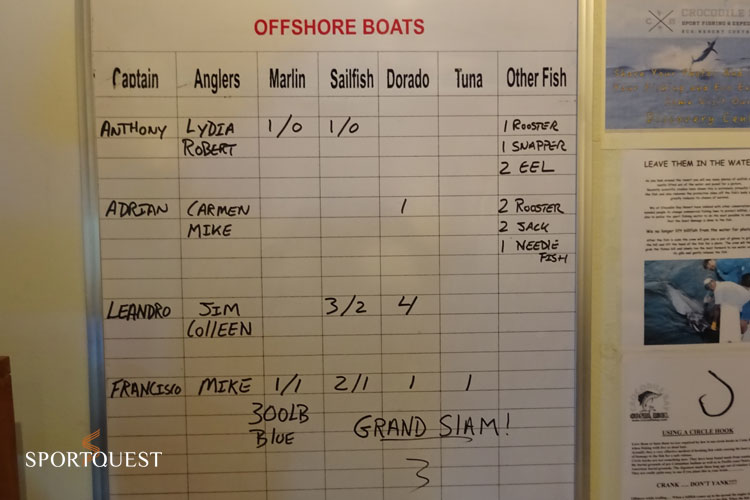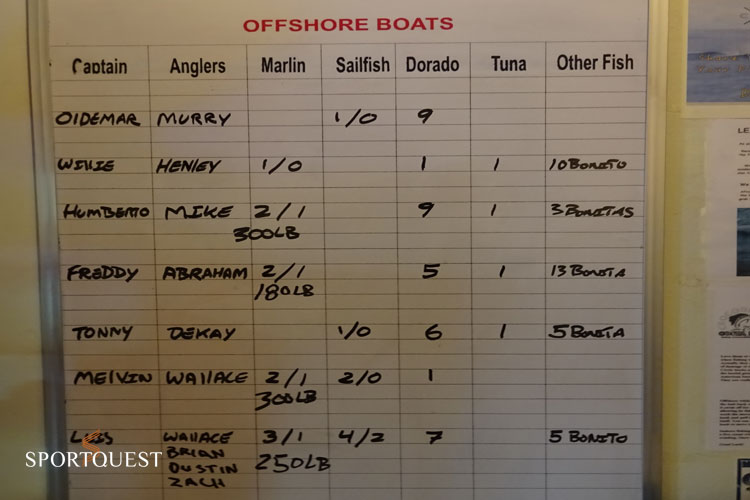 Thanks Mike and Chrissy for your very kind words and we are all so pleased you loved Crocodile Bay. If you are interested in reading more reviews, blogs or you would like to read the full holidays details simply CLICK HERE or call our office on 01603 407596
Tight lines / Paul