Well that's the end of day 2 of the hosted Mefjord Brygge skrei cod trip, we awoke bright and early this morning ready for the day that lay ahead. As everybody made their way down to the boats we were all full of excitement and the chatter amongst ourselves was all about what we were expecting to find out on the flat calm clear blue Norwegian sea.
Today was another step up in my training to be a Sportquest host and as we reversed out of our berth Paul handed the controls of the boat over to me and I was in control of our destiny on this perfect Norwegian day. With the throttle of the boats opened up we were soon motoring out of the fjord and into the open sea on our way to the first mark we were going to try our luck on. With bright sunshine beaming down on us and an almost mirror like sea the GPS was showing that we were on the mark and after switching to the fish finder we soon found a likely looking shoal of fish down below.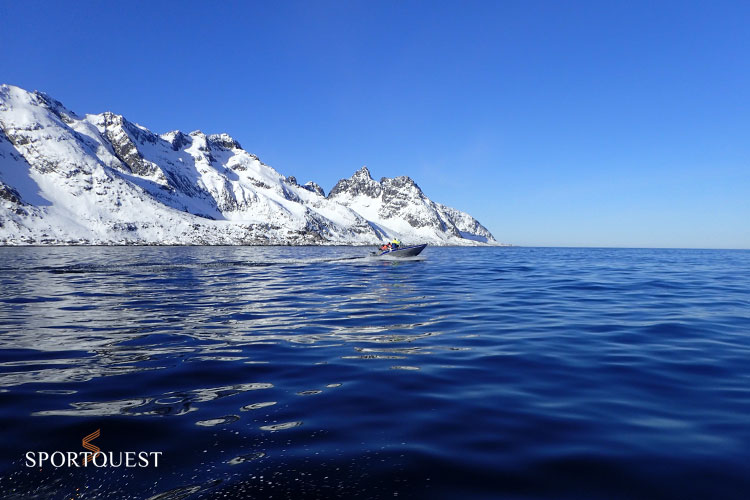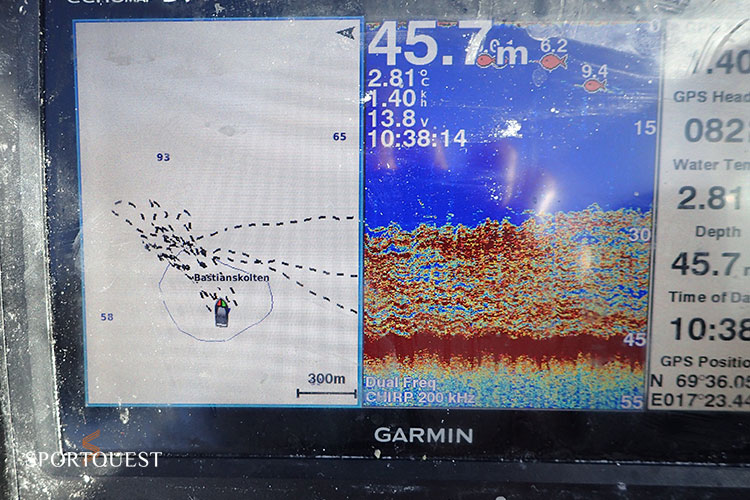 Shads were quickly lowered to the depth we thought the fish would be at and within moments the rods were angrily being smashed down as the fish below us fell foul to the traps we had laid. Some lovely fish to 50lb were soon being pulled up from below and as the day went on more and more fish were boated by all the anglers, every time I looked over at the other boats there was a bend in somebody's rod, there were cod everywhere!!!!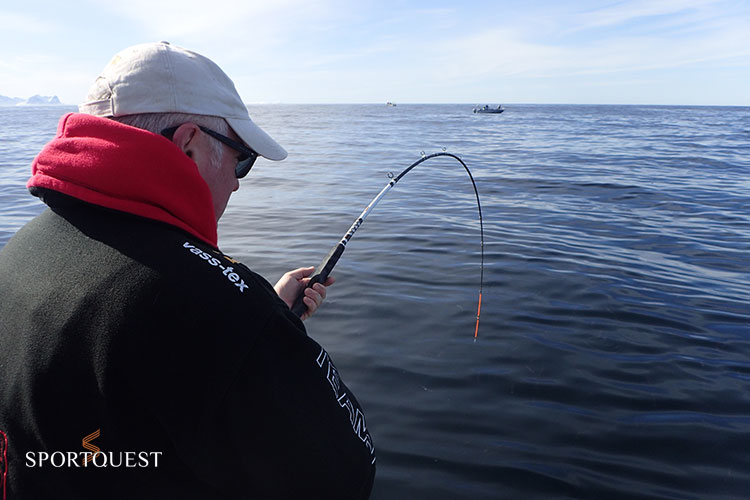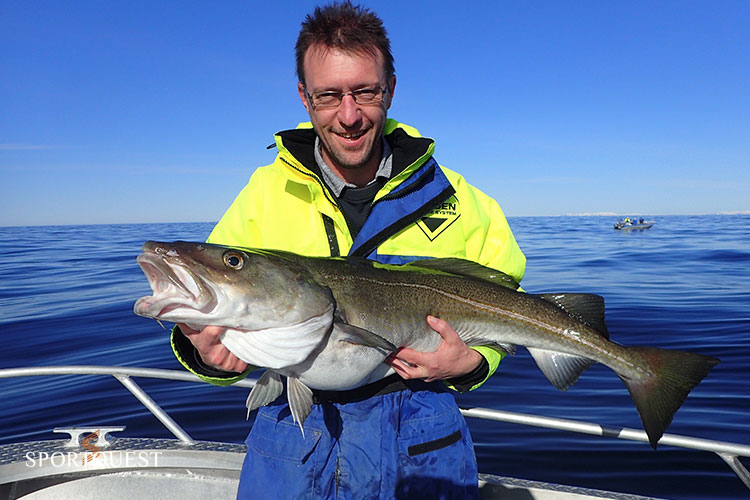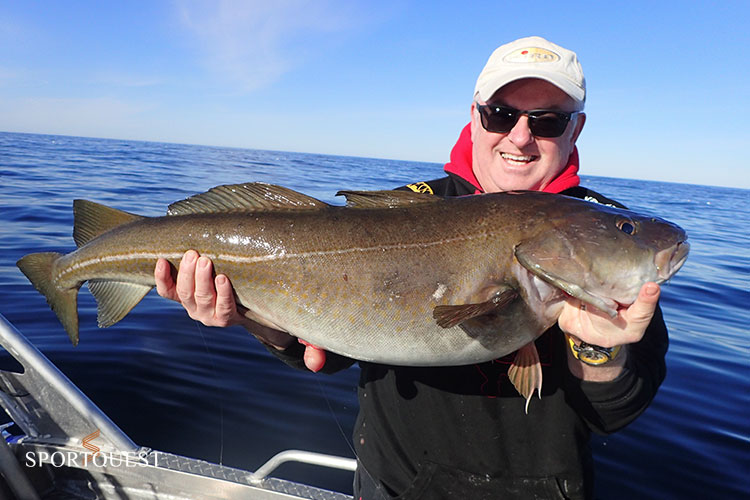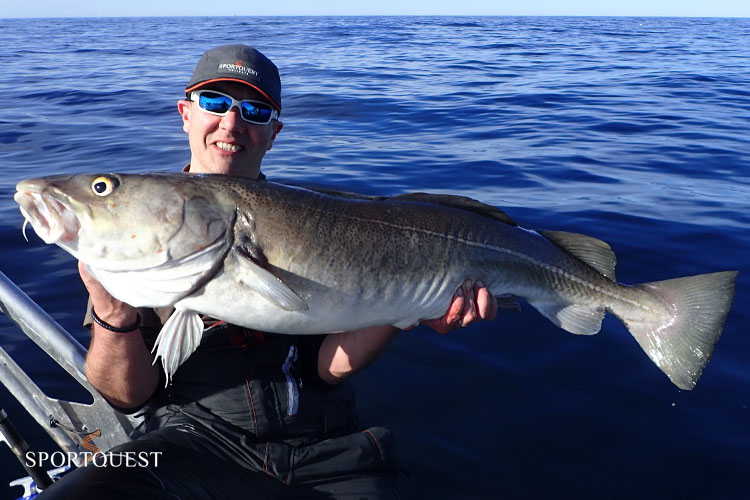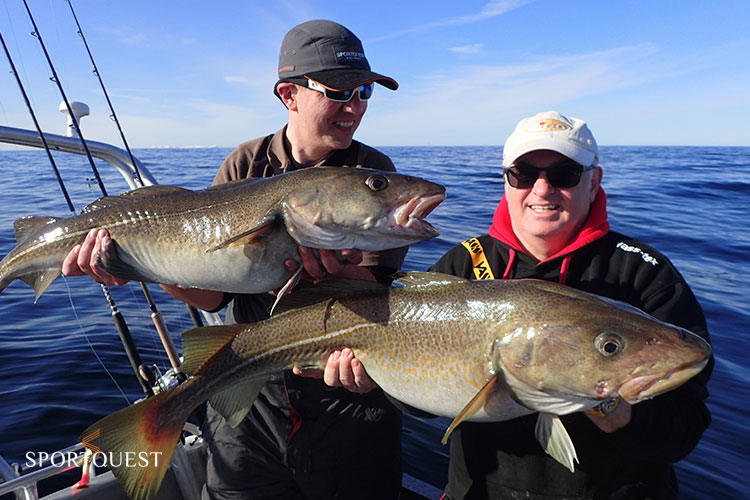 As the day came to an end the cod were still hungry and we were getting lots of sport but we had to drag ourselves away and make our way back to the camp. The sport is so intense that we have all got aching bodys and I feel like I've been 10 rounds with Mike Tyson, these Norwegian cod really can beat you up but its well worth it. Tomorrow is day 3 and with the weather looking like it may be good again we should be in for some more great cod fishing.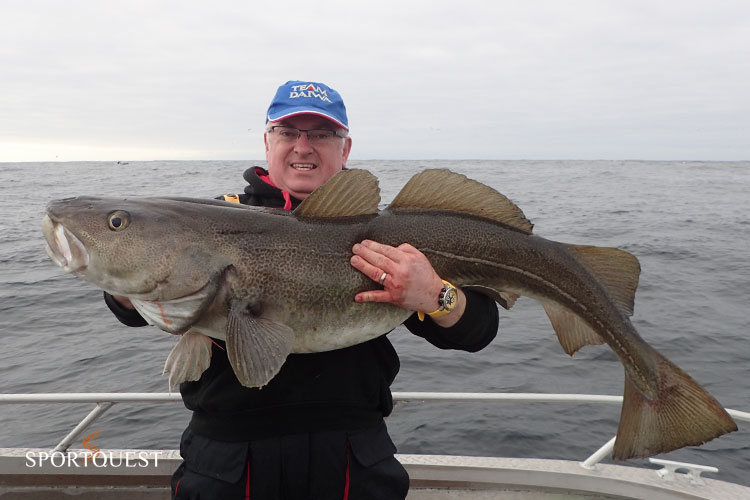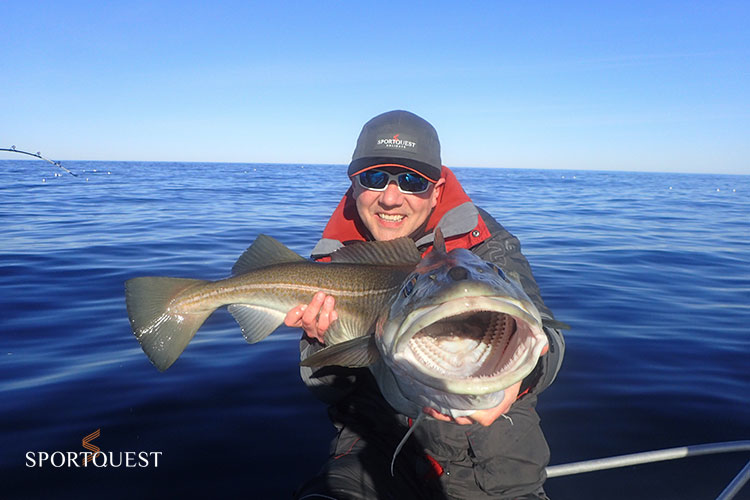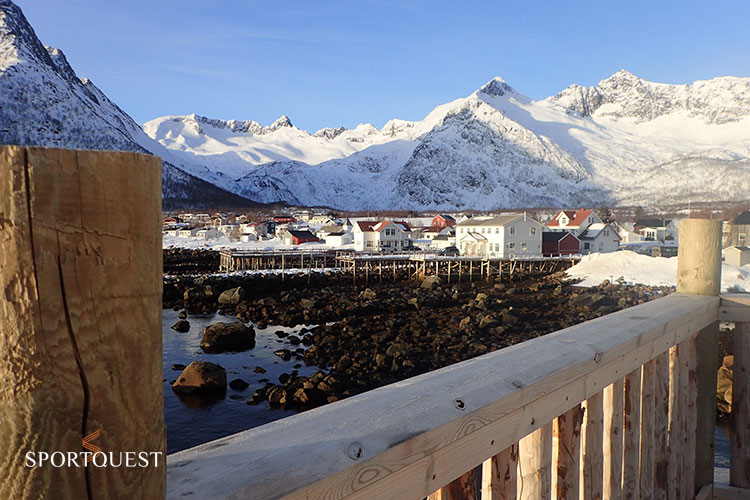 What an amazing few days it has been and it is only fishing day 2. Keep an eye out on Facebook and Sportquest Holidays website for further reports.
Tight lines / Paul & Matt