Havoysund is really fishing well at the minute, the fish are feeding and the anglers are having an amazing time. Most are fishing for halibut and cod but some are heading out to the really deep water to target other species, read the latest report here.
The summer heat has come to Havøysund, and it is almost up to 25 degrees at the time of writing, it's really great weather. The week also started quite wonderful for our guests, on the first night most people went out to know what Havöysund has to offer. Most people went for cod, with successful fishing, there were several fine cods of 10+.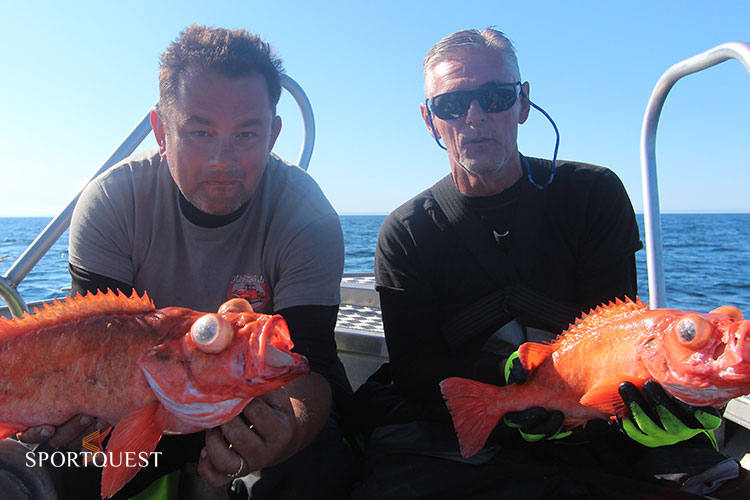 This week, our guide had Douglas had his father visiting, and the target was GREAT halibut. Friday morning, they went out for a real long journey, and not long after I got a phone from Douglas. Then I learned that a large flounder of 177cm (177lb est) had swallowed his bait fish! It of course went back after a little photoshoot, with some amazingly cool pictures! Later in the day Eric hooked a big fish and a  fine flounder of 150cm (103lb est) rose to the surface, and Erik had got what he had come for but that would not stop there for the great fish. Sunday, Dogge caught a nice nice halibut of 162 cm (132lb est) after just a few hours of fishing. And again a 168cm (150lb est) halibut floated against the edge of the boat, and was secured and landed outside the boat. Another great day for Erik and Douglas! It should be said that it is not every day you get a really big halibut, but if you actually spend time and energy, fantastic Havøysund has all the prerequisites for pulling big fish. Much time and energy are just what's needed sometimes and never give up! The big fish are there.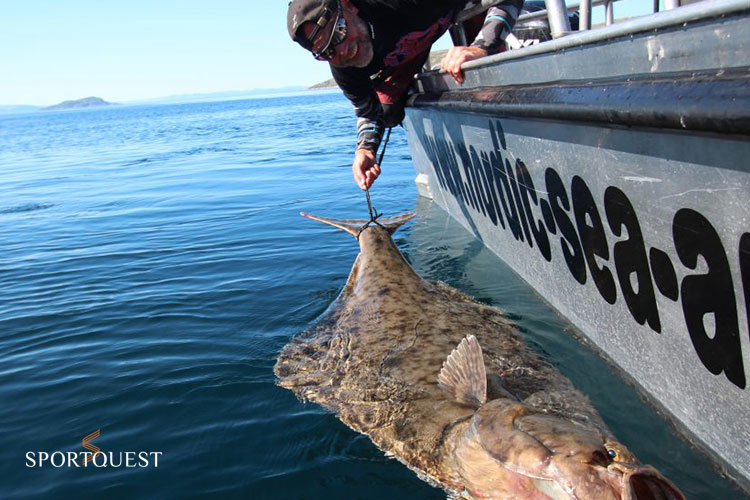 On Friday, the Guide boat went out to test some halibut ones, with a lot of successful results. Niklas, who would like a wolf fish to photograph this day, snatched out a 50-gram jigg with a spinning rod, and started to "dunk" the jig on the bottom. Thus, "crack a little cat" as you say. But when you go on a halibut operation, there is always a real chance that it will chop on flounder. When Niklas threw his jigg out and bounced it along the bottom, it said a cross-stop, and it began to rub in the roll. The spider was in a bow, and he had a croquet in a larger halftime. After a while, however, the fight would slow down and the fish turned out below the boat. The country and secured, the fish was measured at 147cm (97lb est)! Shortly after, Niklas also raised 93 cm (22lb est)and 103 cm (30lb est). Jens in the Guide boat also got a small flounder of 78 cm (12lb est). Several boats had been fishing for cod fishing, and with good results. There was a lot of fine food fish, and a fine cod of 13.6 kilos.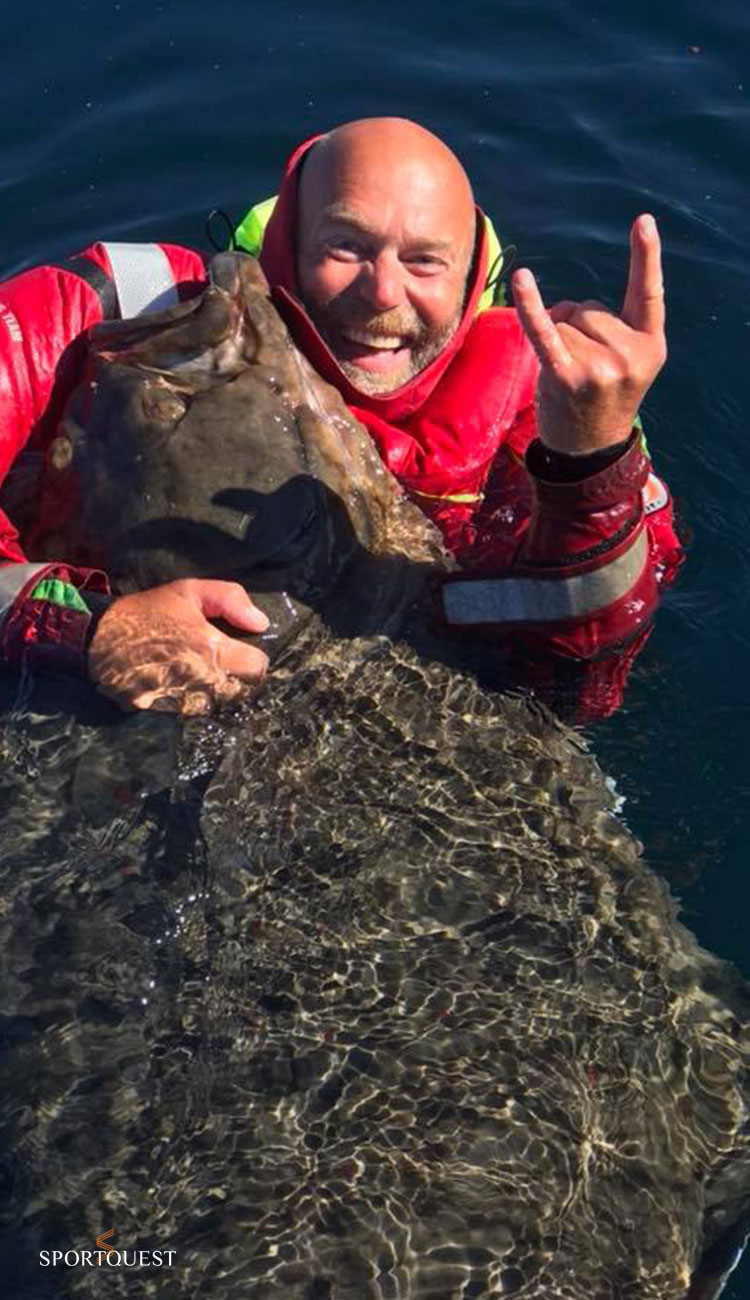 Sunday also the sun was warming and the wind was laying down to calm water, the target was a bit different among the boats, but in the guide boat you want to go deeper and look for the red fish. Immediately when we arrived it cut it on Terry's rod. 200 metres later it set two ounces of 2-3 kilos, and the glimpse of Terry was not to be mistaken! We had a really wonderful day at the depths of the season, and with nice sizer of 1-4 kilos. Several boats had  good fishing on cod and halibut, some smaller fish but boat 8 managed to land a nice halibut of 149cm (101lb est)not far from the camp!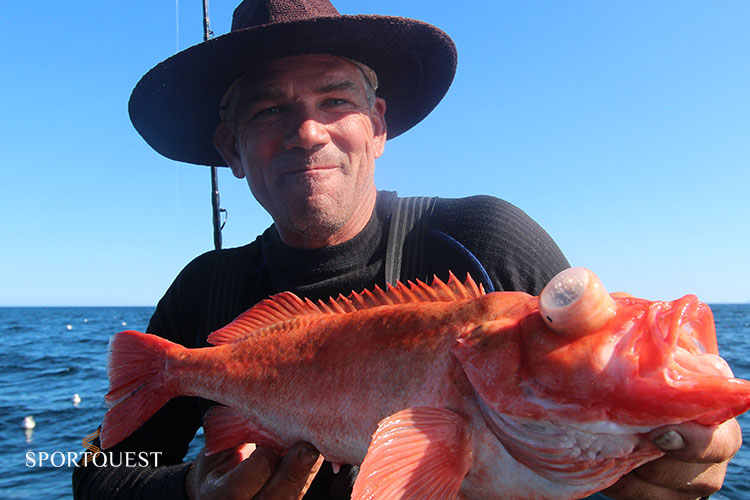 It has been a really good start to the week in Havøysund, and what weather we have had! Now more boats go out for a long trip to try after halibut. The weather is just going to continue, and we cross our fingers for more big fishes here in lovely Havøysund!
Tight lines // Jörgen Zwilgmeyer, Douglas Dahlberg, Ivan Swarts
Thanks for the report guys, it looks like Havoysund is still producing the goods for the anglers out there and those big halibut just keep coming.
The Sportquest hosted Havoysund trip leaves on the 8th August 2018, keep an eye out for out reports during the week and if you want to be involved next year follow this link HERE
Tight Lines
Matt