The guides on Å have had yet another amazing week, the guests have been catching some monster Halibut and with the weather being very good the numbers of fish to the boats has been out of this world.
Another week has gone here at Å in Lofoten. The weather has been much better this week, and we have been able to fish well. The fish in focus has been halibut, which has been a bit sluggish but also some days and we have landed a couple of real dream fish again here at the camp!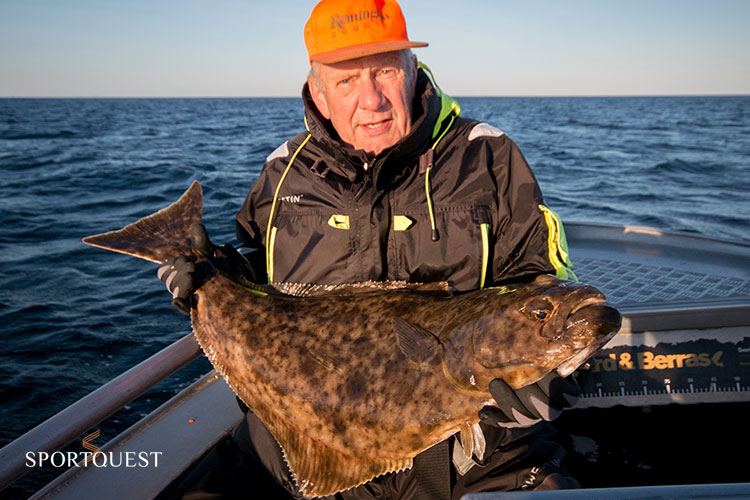 Thursday: Fishing starts early for all the boat teams some out with the sunrise some at 08'00. The fishing on this day is slow for the halibut with just  a couple of fish that hold the size, but the vast majority of fish were of less caliber and swam smoothly back for growth. Fri Sat: Consisted with the same pattern with some difficulty finding halibut. But when we found some we landed several fine fish between 80-131 cm distributed on all the boats in the camp. Boat 6 also managed to cut a real big fish of 165 cm (140lb est) congratulations!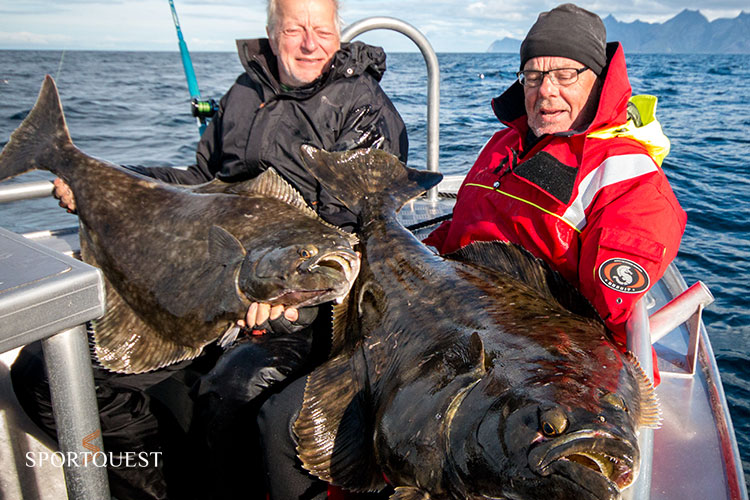 Sunday: Resumed again by slightly tougher conditions of heavier winds. But all the boats motored out despite the wind and struggled. After finding baitfish we were in place and released our bait. The first drift we had been in contact with fish but nothing we could put the hook in properly yet, but just at the end of the drift, I saw Ola's pole bending sharply and the power struggle was running. After a good first rush, Ola gets metre after metre on the fish, and we see the fish from the boat and it's big! But then it quickly turns back down to the bottom and new runs take an already tired Ola in the bow,  but then it turns a second time to swim down again. Now Ola is getting really tired … he is struggling and finally I  can quickly secure the fish at the edge of the boat. This dream fish was measured to 180 cm (186lb est) and as usual with these magnificent creatures she swam down into the blue once after measurement and some photos at the boat's edge.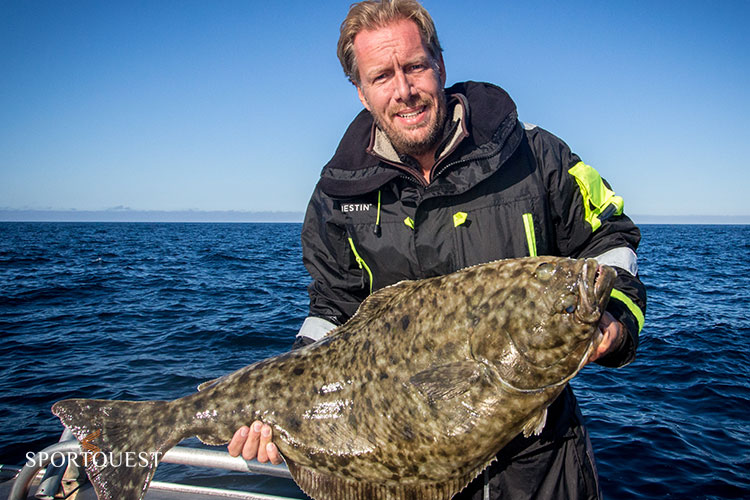 André drove the last part of the week for the guests, during the day André's boat landed 5 full-size halibut of 105-122 cm, a good end to a week that offered mostly good weather, which we have not been completely spoiled with this season.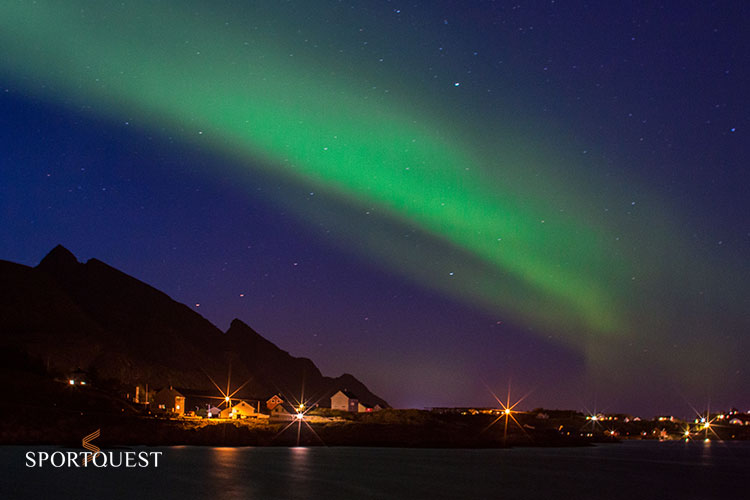 Tight lines!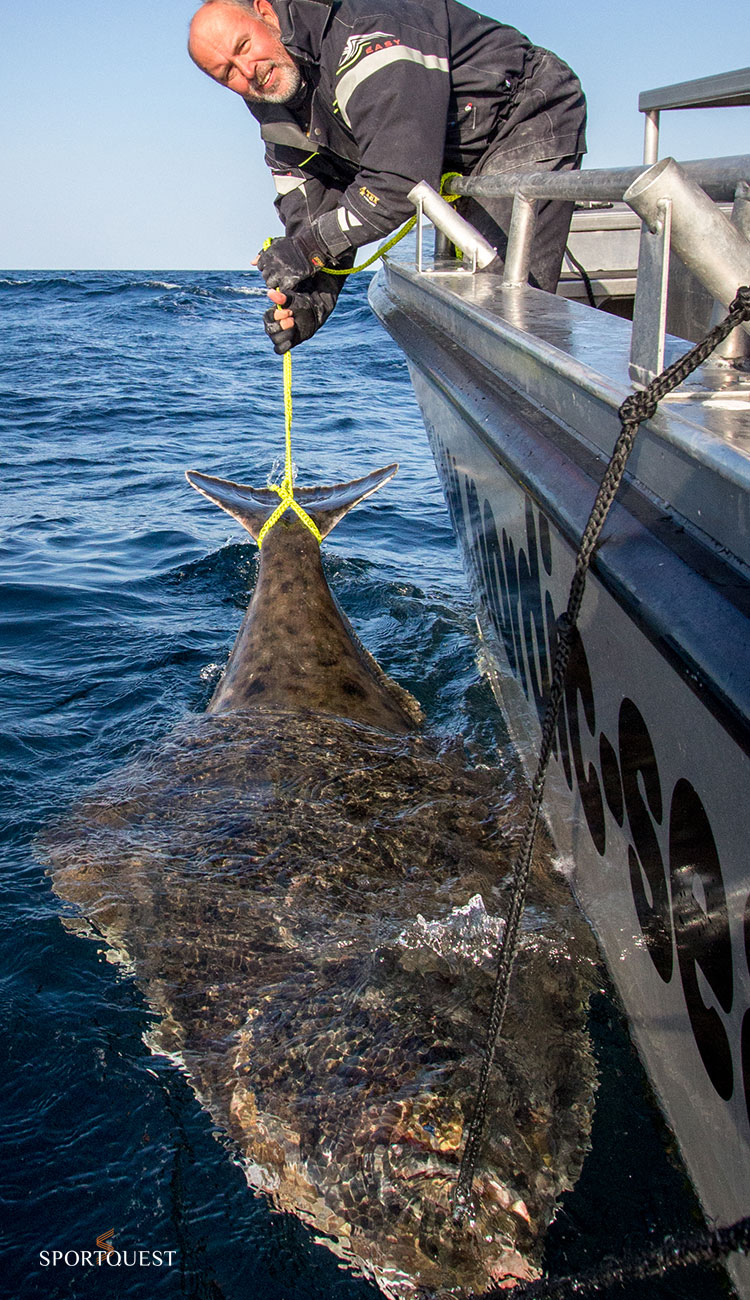 Alexander Lindgren & André Starkenberg
What an excellent report guys, many thanks for that, yet again it looks like Å is the place to be at the minute for big fish.
For your chance to be hooking into these monsters next year come and take a look what we offer HERE
Tight Lines
Matt