El Pescador 2 Week Fishing Report :  Weeks of February 1st – February 13th, 2016
Our lodge in Belize, El Pescador is an anglers dream place. So many flats to wade, drop offs for the bigger fish and also fishing from the shore line. We also class this destination as one of those places where it is very friendly for the non fishing person of the party. So if you are looking for a destination for some of the best saltwater fly fishing on the planet and is also well catered for non anglers, then look no further.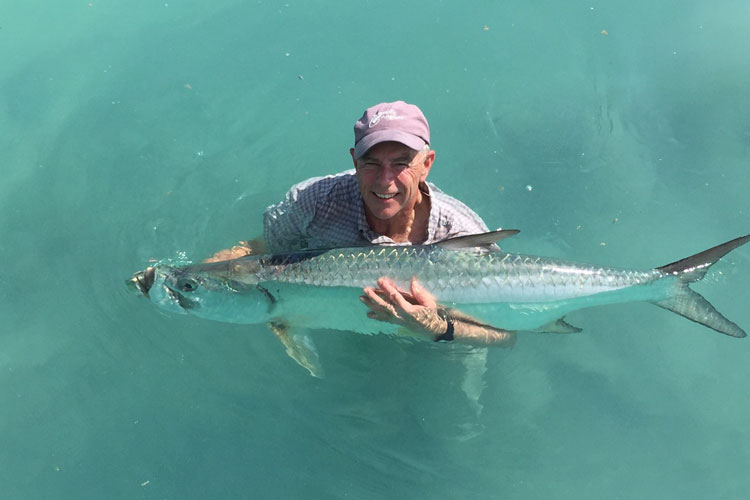 Head fishing manager has kindly sent us a great report of the past two weeks and by the look of it, the anglers have been doing very well.  
Weather: The weather ranged the gamete from clear, cloudy, rainy, calm windy with only a day or two of clear skies and low winds. It got really cold last week with a low in the mid-sixtys!
Winds: 5-23 mph rotating from North to east and everything in between.
Air Temps: Highs were in low 80's with lows in the low 70's, dipping to lows of 60 and highs of 70 late in the week
Water Temperature: 77º F.                                                               Barometric Pressure: 29.88. – 30.22
Moon phase: The full moon is on the 8th.       Sunrise: 6:20 am   Sunset: 5:22 pm
WHAT GUESTS WERE CATCHING
Bonefish (Macabi); As the cooler days kept coming we could tell that the bonefish were a little less enthusiastic the colder it got.   There were some slower days for those who continued to sightfish, but it remained quite productive for those who fished deeper where the water was a bit warmer. All guests were successful with bonefish each day; they pursued them even with the chilly weather. The high boat of the week was 20 fish.
Permit (Palometta): Tom G. got his hands on a permit to start the trip off right, Kate was able to get a permit, our friend Howard was thrilled with his permit. Louis was the last to add a permit to his fish totals this week.
Tarpon (Sabalo); Jeff got a nice 70 pound fish out on a perfect day on the deeper flats of Savannah, Tom leadered his fish but was denied the picture, El Pescador's retuning guest Rob got a tarpon on his first day out, but as the weather cooled off, so did his luck with those persnickety tarpon! Amanda got the prize ~ landing 2 tarpon in one day next to her tarpon-less spouse Jason. Jason was happier about Amanda's fish than he would have been if he caught them, so all was well. Louis, a French Canadian enjoyed landing a tarpon and playing a few other. Lots of follows, some bites and a few to the boat.
Grand Slam: Louis ended up with a super slam for the week and to him it didn't seem to matter to him that it was not all in one day – just landing each over the week was a thrill!
Other Species: Jacks, Barracuda, Snappers, Snook
Flies that worked:
Bonefish: CI-Special, Crazy Charlie
Permit: Christmas Island Specials, Mantis Shrimp, Raghead crab
Tarpon: white toad, cockroach in Olive, Purple bunny, Cockroach in natural
Week Summary: A big thanks to Teagan, my 8 year old assistant, who helped me with the pin ceremony each evening! Rarely does a cold front make it far enough south to impact our fishing, but this one lasted about a week and we could see signs of fish leaving the shallow water in favor of the deeper warm water. We had to look a little deeper to find the fish as the water cooled.
To read the full details of this amazing, stunning destination Click Here