We have had this report in from El Pescador, some great fish have been caught including a Grand Slam to one very lucky angler
The weather has been lovely and the fishing great! It's a busy time for the lodge with both longtime friend of the lodge Adam Marton's tarpon tagging group here as well as the Orvis Woodlands store friends. We are always delighted to see lots of returning guests and welcome those visiting El Pescador for the first time. Come join us in beautiful Belize!
Congratulations to Alisa W on her Slam!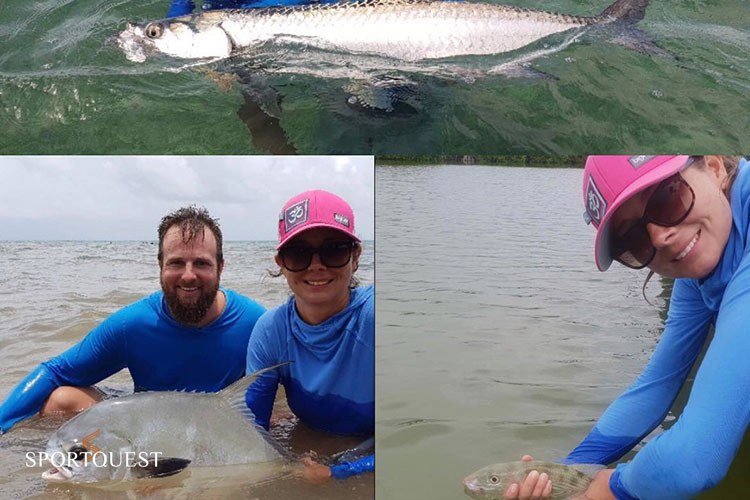 – Isa
Thank you for the report Isa
Why not try and get a Grand Slam for yourself at this beautiful destination, take a look at what we offer HERE
Tight Lines
Matt