Wow what a week at our El Pescador resort in Belize with customers having 3 Grand Slams this week plus a soft slam!
Joe, was able to land all three species during his stay so he gets credit for a soft slam. Normally that would be big news. but 3 separate grand slams overshadowed the feat. Louis neatly wrapped up his grand slam while his lovely partner Johanne was a tarpon short on the same day. Jesse got his slam early in the week and is floating on cloud nine! David rounded out the week with his slam to punctuate the great fishing week we had.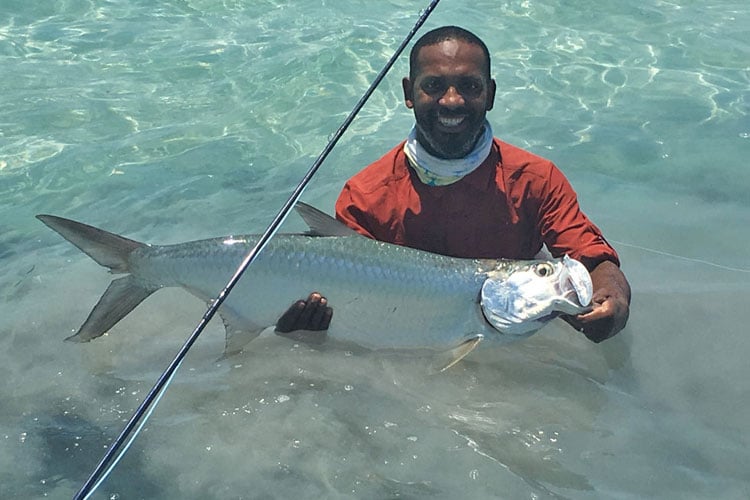 The Bonefish fishing this week was full on with Dianne showing the field that you don't need to have a guide to catch bonefish here at EL Pescador, as she was very successful fishing on her own! Everyone at the lodge got a fair share of bonefish due to the good weather. Nothing like sunny skies to help locate those fish.
The permit fishing saw Louis, David, Joe, Jesse all landed permit as part of their grand slam victories,   Mark bagged a permit quickly one morning. Caleb got a permit. Ryan got a permit that was meant to be, the line and backing got wrapped and tangled feeling like the line would break, he eased off and he was able to untangle the line and land the fish…great work under pressure! Sean got 2 permit on a nice day out with his Dad Greg, The lovely Joanne needs special mention for her first permit as well.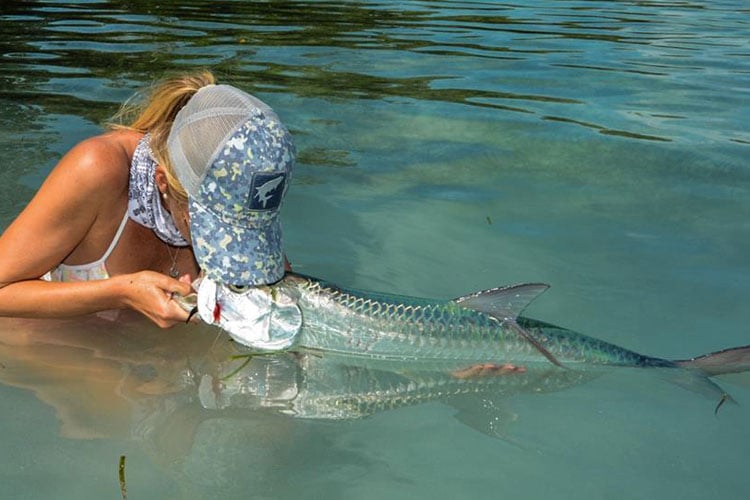 Obviously with grand slams there had to be some good tarpon action with Louis, David, Joe, Jesse all landed tarpon as part of their grand slam quests, Lynn landed a tarpon from the next dock over from us on his own, Noel landed a nice Silver King and she was quite proud, Eric was also lucky with tarpon and got one to eat that ended up in a great fight and the guide leadered the fish next to the boat.
Weather: Mostly Fair weather all week, A day or two of clouds
Winds: Moderate winds form 5-15 most of the week from the east
Air Temps: Highs were between 83º and 88º with lows in the mid 70's
Water Temperature: 80º F.
Barometric Pressure: 29.93 – 30.11
Moon phase: The new moon was on April 7th.
Sunrise: 5:40 am   Sunset: 6:07 pm
Other Species: Snook, 2 species of jacks, 3 kinds of snappers, snook, barracudas, and lots more!
Flies that worked:
Bonefish: The usual suspects, Christmas Island specials, gotchas and more
Permit: Avalon, CI Special, Puglisi crab, Gotcha, Bauer crab
Tarpon: White toad, Purple toad, Gummy minnow
Week Summary Great weather, Great people, great fishing… Life is good!
To see the full details of our El Pescador Click Here.
If you would like to see ALL our vast list of saltwater fly fishing destinations Click Here