One destination that NEVER lets us or our customer down is El Pescador in Belize, as you can see from below we get regular reports from them which highlights just how good the fishing & guiding is at this amazing resort.
FISHING REPORT
Bonefish: First bonefish awards this week go to customer Jim and Ron, who started out fishing exclusively for bonefish, but caught enough of the silver ghost that they ventured out into the land of permit and tarpon.
Permit: The permit success continues to prove that the catch and release law has really helped this species. Congratulations to Emily for the first permit of the week, AJ and Susan used their only permit to the best advantage, adding the bonefish and tarpon the same day, Stephen landed a lovely permit, Joe got his first, and John landed 2 permit on one of his days on the water.
Tarpon: Jack started the tarpon parade with 2 nice ones on his first day, John got another shortly thereafter with Stephen, AJ, & Susan landing tarpon as part of their slam days. Some of the Migratory tarpon are showing up a little early this month as several big ones were hooked and lost almost immediately.
Grand Slam: 2 Grand Slams this week plus the lesser but still noble soft slam. Our Grand Slam wall of fame got a little bigger this week with Susan and A.J.'s names added for their success with the big three. Stephen recorded a "Soft Slam" (All three species in one trip rather than one day).
Other Species: Our customer this week also caught lots of other species such as Sharks, Jacks, ladyfish, snappers, cudas, shad and sting rays.
To sum up the weeks fishing for our customers would be great fishing, lots of fish caught, many missed chances all in good fishing weather.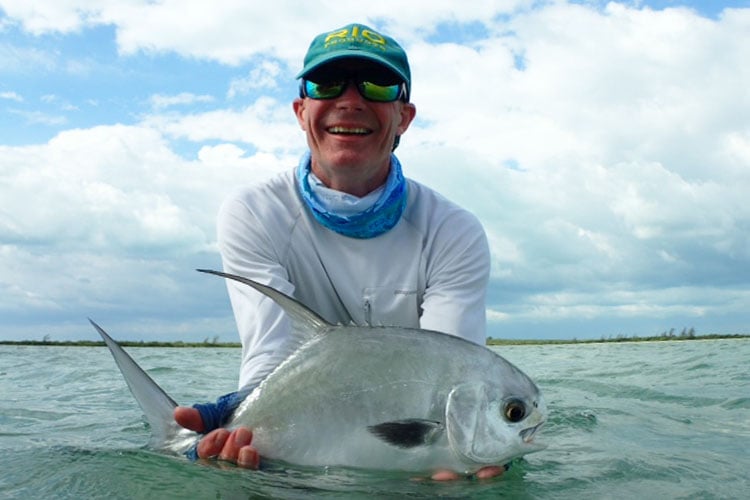 Nothing like catching your first ever permit on the fly
FLIES THAT WORKED THIS WEEK
Bonefish: you name it and it seems to work this week as the fish seemed very hungry!
Permit: Christmas Island Special, Merkins, Avalon crab fly
Tarpon: White Toad, Green and white deceivers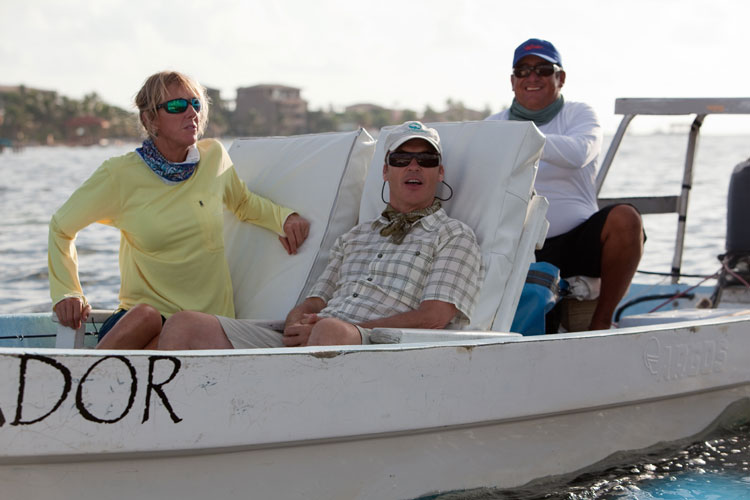 The perfect destination to take your partner regardless if they fish or not.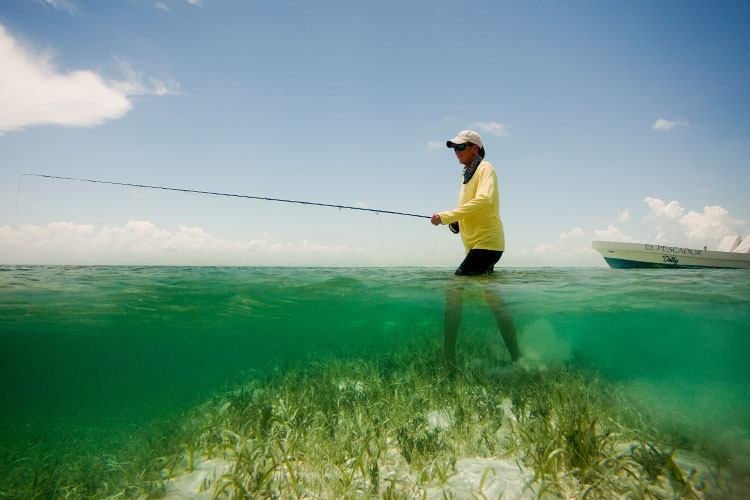 A great picture of wading the stunning flats at El pescador
FISHING CONDITIONS
Weather: Fair weather all week
Winds: Moderate winds from the east most days between 10-15 mph
Air Temps: Highs were between 83º and 88º with lows in the mid 70's
Water Temperature: 80º F.
Barometric Pressure: 29.74 – 30.03
Moon phase: The new moon was on May 6th.
Sunrise: 5:22 am
Sunset: 6:15 pm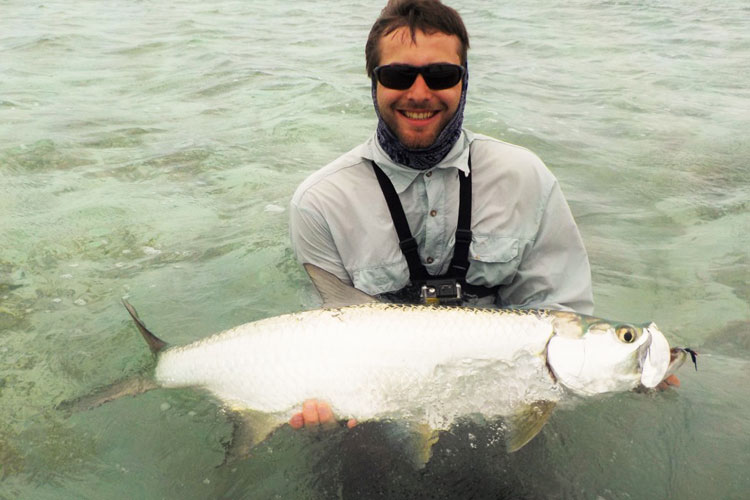 One of the Tarpon landed this week, many big migratory fish were lost
If you would like to visit and fish at El pescador Click Here to see the full destination details. Remember we have full packages with all flights, transfer, fishing accommodation all with our price guarantee.
If you have ANY questions please feel free to contact me in our office on 0044 (0) 1603 407596
Regards
Peter Collingsworth