El Pescador Fishing Report Jan and it was a nice quiet week at the lodge with just 5-6 boats going out on a daily basis. For everyone who went out for bonefish they did not disappoint and their cooperation was greatly appreciated by all. The Orvis Saltwater School dominated the fishing this week with the students and guests catching lots of bonefish daily.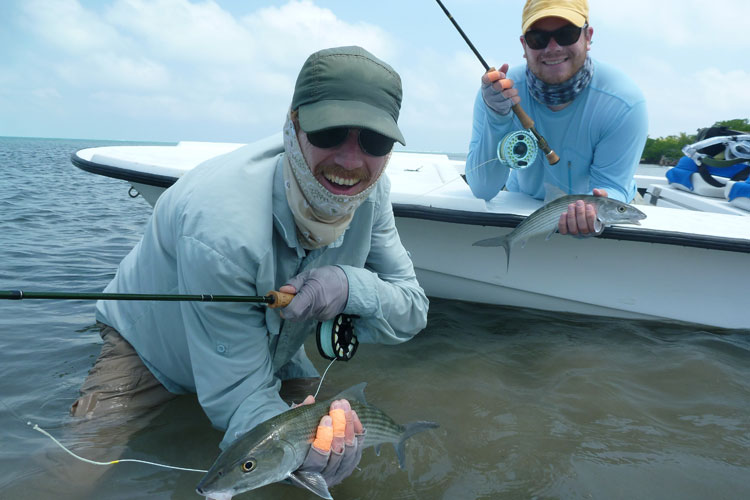 The theory is easy to understand, but not so easy to execute. Once you spot a school of bonefish, simply cast the fly just past the fish's perceived path far enough in front of the fish that you don't spook it, but not so far that he has too much time to change paths. When the fish is in visual range of the fly, a couple short strips and fish on!!   Now here is the hard truth… seeing these bright silver fish is not easy, the wind is blowing, the fish are spooky and you have just a few seconds to deliver the fly on target to moving fish about 40 feet away! When it all goes as planed it is simple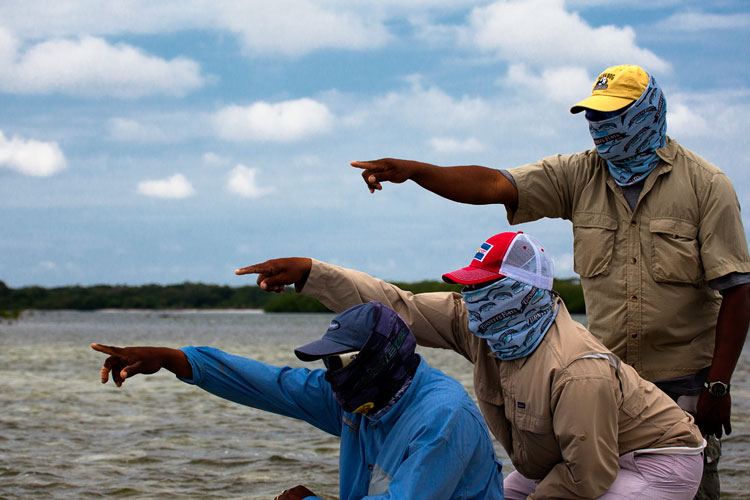 One of our customers this week Tom had a trip of a lifetime, as he was able to land 2 permit this week. For many people this is a lifetime total! Berth matched the feat with his matching set pf permit and John, Tom and Josh had a permit apiece during their stay at our lodge this week.
Weather: Mostly fair weather all week with a mix of clouds and sun.
Winds: Again this week, 5-15 mph moderate winds from full west, swinging to the north and all the way east and everything in between
Air Temps: Highs are in the mid to low 80's, lows were in the mid to low 70's.
Water Temperature: 78 F.
Barometric Pressure: 29.85 – 30.18
Moon phase: The full moon was on January 23rd and the last quarter moon was on the 31st
Sunrise: 6:25 am   Sunset: 5:45 pm
Flies that worked this week                   
Bonefish: Christmas Island Special – lead eyes
Permit: custom crab patterns, CI Special size 4, Gotcha
Tarpon: cockroach in olive, black bunny, Olive toad
To see the full destination details Click Here
If you would like to see ALL our destinations in Belize Click Here