Bonefish (Macabi):
The weather improved this week, and so did the fishing. We had a great group of folks with lots of returning guests. It is always good to see familiar faces in beautiful places. The bonefish, due to the weather, were also familiar faces. Evan and his dad landed almost fifty bonefish between the two of them, Art and Kass did as well.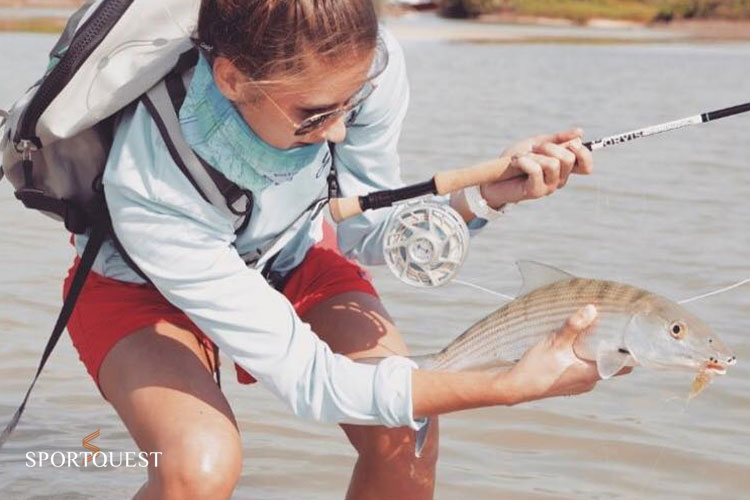 Permit (Palometta):
Andrew, David, Martin, and George all landed permit this week. Miles landed his permit and another and another and then a Tarpon and a Bonefish to finish his grand slam. The elusive Permit… Some of us spend a lifetime and some only a weekend to achieve this goal.
Tarpon (Sabalo):
Tarpon have been around in large numbers, and Rich managed to land two and jump one that was well over one hundred pounds. Wade only fished for a single day but landed three Tarpon. David and Eric each landed fish that were over fifty pounds. Lovely week for tarpon fisherman.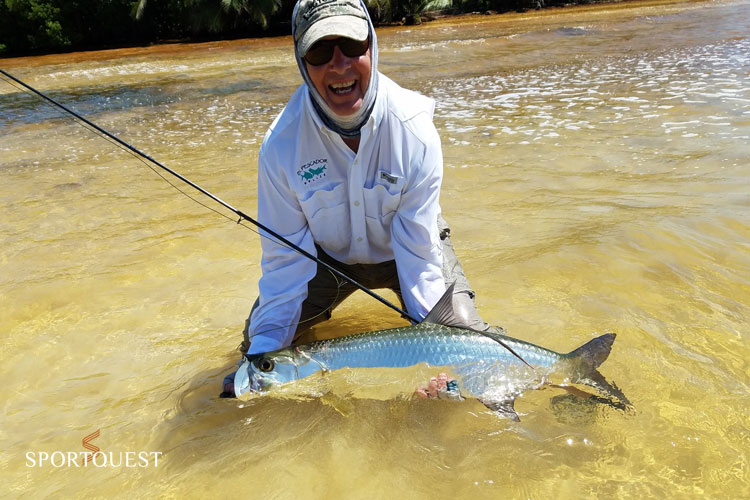 Other Species:
Grouper, trigger, cobia, gray snapper, and mutton snapper.
Grand Slam:
Congratulations to Miles on his Grand Slam.
Flies that worked:
Bonefish: – Christmas Island Specials in orange, pearl and pink sizes 6 & 8
Permit: Grand Slam Crab, Squimp in size 6&8, Mantis shrimp.
Tarpon: Red and white, olive, white, red and black, all black and black and purple toads and bunnies continue to work well.
Week Summary
The Baton Rouge Orvis store trip was a big success, and everyone had a great time making new fishing friends. The other guest also enjoyed their time as well, trading fishing stories and enjoying the lodge.
– Ken
Thank you for reading our weekly report and if you would like to see the full details of this stunning saltwater fly fishing resort in Belize click HERE