The weather has finally settled at Nappstraumen and with this the fishing has improved, all the guests are getting in on the action and even the guides families are getting out and catching fish.
The first days of the week have really offered great weather with a glorious sun and weak winds, which made the fishing very nice.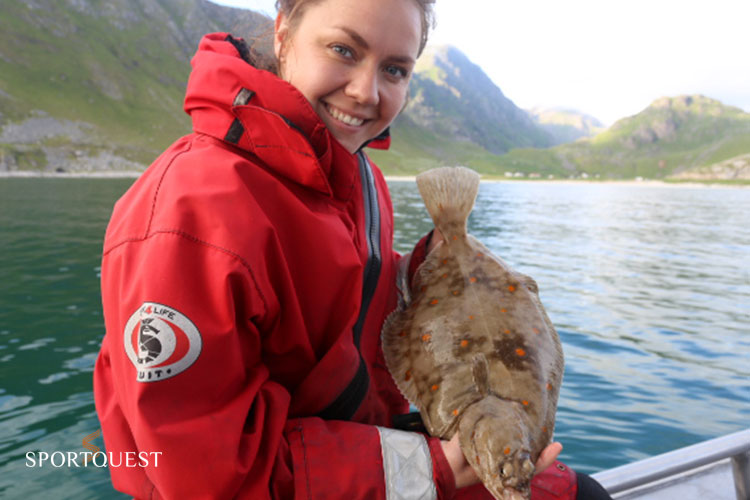 On the first day, Martin and Calle went out with each boat to look for cod but they also wanted a chance at halibut. It was an early morning where all the boat teams went out in a crowd to test the fishing. It did not take long before boat after boat began to report fine cod in their boats. In the midst of all this, Martin really laughed at Stefans bend in his rod and quite quickly Martin understood that this was probably a really nice halibut. Stefan fought really well and after several runs and a lot of lactic acid, they managed to land a really nice fish of 129 cm (63lb est) which was Stefans first halibut, so much congratulations to you Stefan. Later in the day, 3 fresh halibut were landed around 80cm (13lb est) and many fine cods up to 11kg.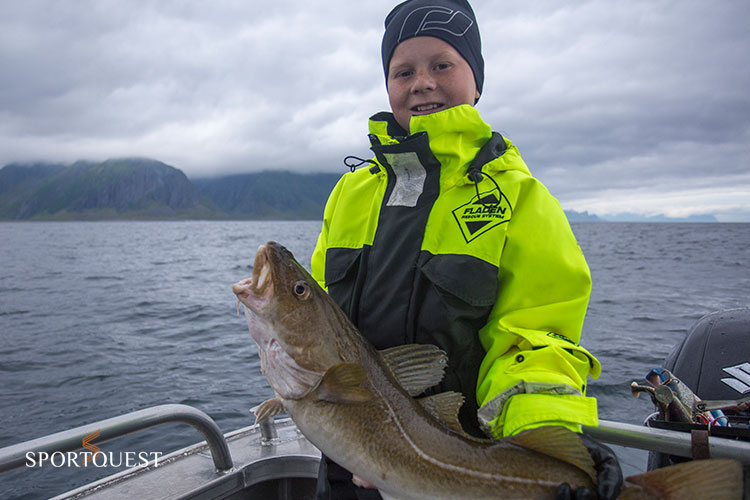 The next day Martin went out with his Dad Ove, his wife Inger and his girlfriend Erica to taste some plaice and also try a little halibut in the evening sun. The evening offered amazing weather and amazing fishing as they got several nice plaice between 40-52 cm and in the middle of all this, it also smashed on a fine halibut of 78cm (12lb est) in just 6 metres of water, which offered a lovely match for Ove who had never got a halibut before.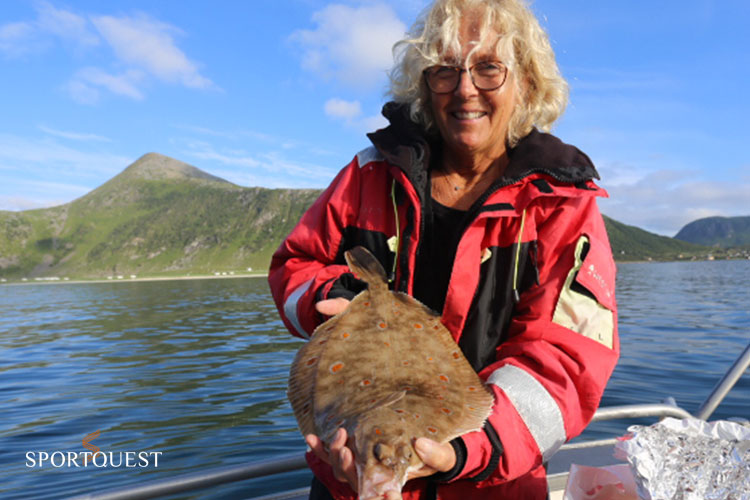 Jimmy is here with family and friends and they have also fished well with many fine cod in the boat, but they have also had plenty of plaice and some halibut.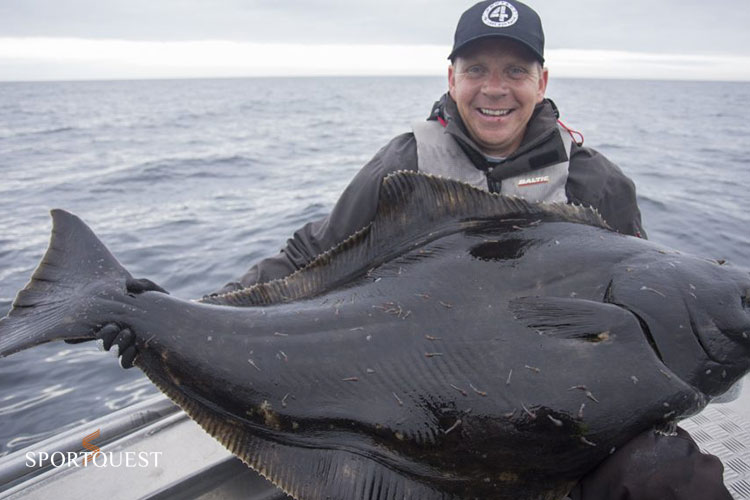 The weather seems to last the coming days so we keep the thumbs up that summer stays a good while here in Lofoten.
Martin
Thanks for the report Martin, it is great to see some good fish being caught.
Nappstraumen in the Lofoten islands is proving to be a very popular destination with some monster fish being caught. Why don't you take a look for yourself and get your dream holiday booked HERE
Tight Lines
Matt