The Skrei season in Havoysund has been a little slow of recent due to bad weather but the anglers have not let a little bit of wind and driving snow stop them.
When ever the weather breaks the anglers have made the most of it and pushed hard to get out to the open water where the shoals of hungry Skrei Cod are and with some mixed catches most of the guys have been over the moon and caught new PB's
Guide Johan has sent us a little summary of the last few days and as you can see from one of the pictures of himself, it looks pretty cold, but like one of the guides have said before: "There is no such thing as bad weather just bad clothes"
FISHING REPORT
During my eight years as a guide in Northern Norway, I cannot remember a week with so much bad weather like this. We are in the midst of skrei Season and it is full of fish on the wings and for every day that passes, we will find them closer and closer to the camp .. The bad weather has limited us to fishing just outside havøysundet and here have not yet had time to go skrei fishing so catch report during the last two days was nothing to brag about ..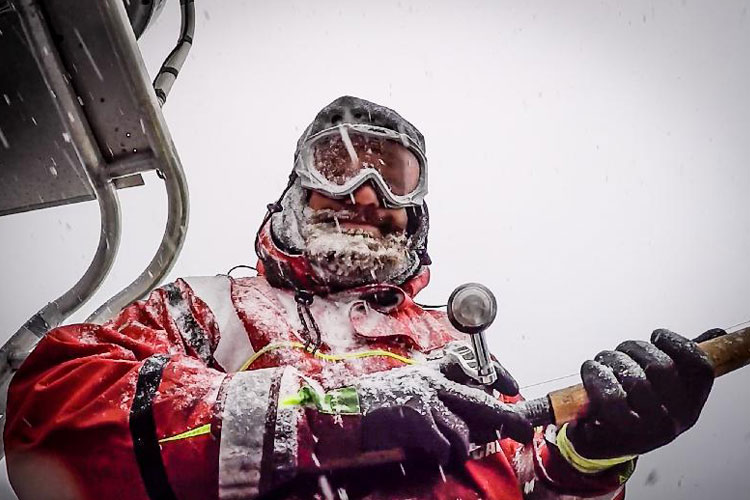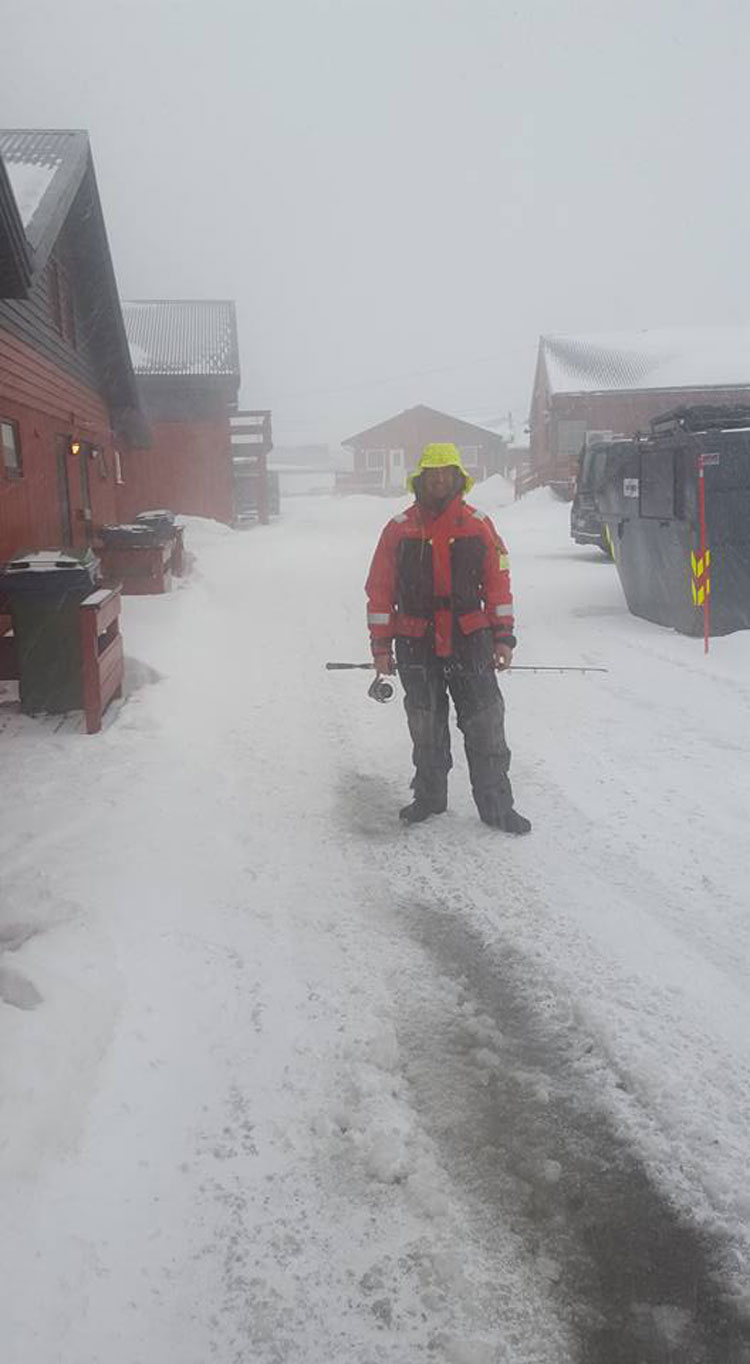 Weekly Top fish was in full 25 kg, which is awesome considering the few hours we actually came out on skreipositionerna.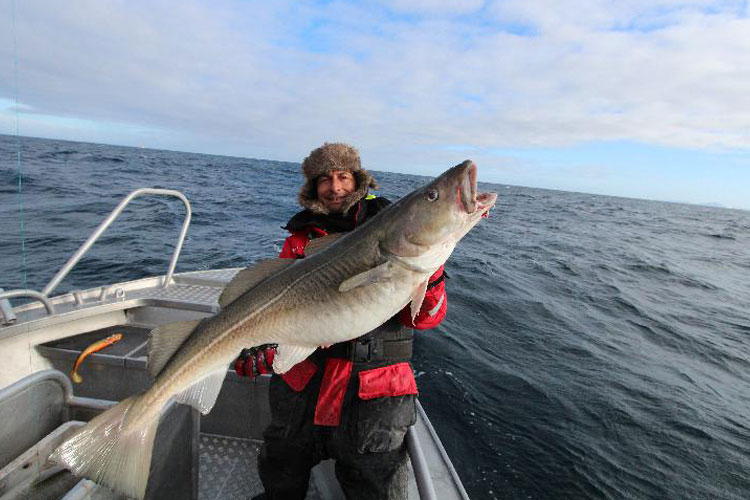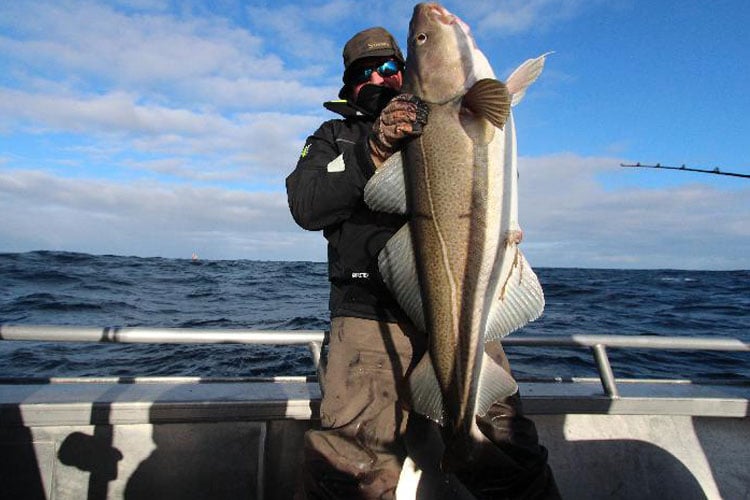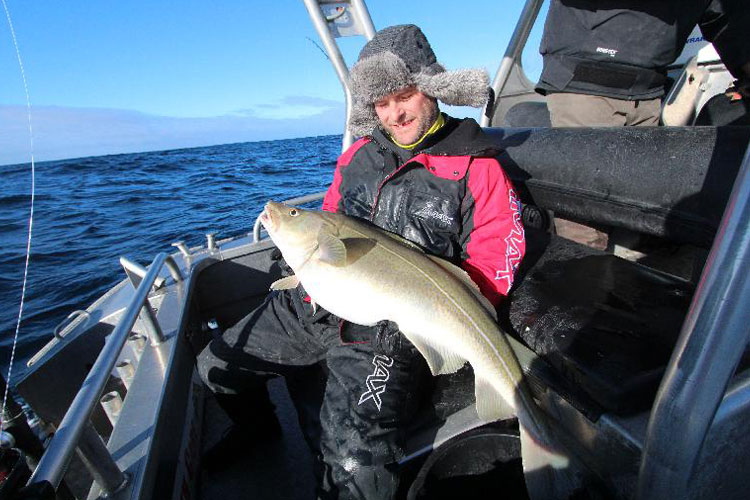 During this time of year so we also have a logistics problem throughout northern Norway and the closed roads due to falling snow, poor road conditions and so on. The advantage of traveling with Nordic Sea Angling is that we are responsible for you to come home safe so during this week so we decided to book on the bus, all the guests went home on Tuesday afternoon and then a night at Scandic Hotels Alta with a buffet dinner included. Given the uncertain weather reports and possible closed roads so was probably all happy that we took this decision instead of taking a chance that it would go well on Wednesday morning at the risk of missing aircraft, etc.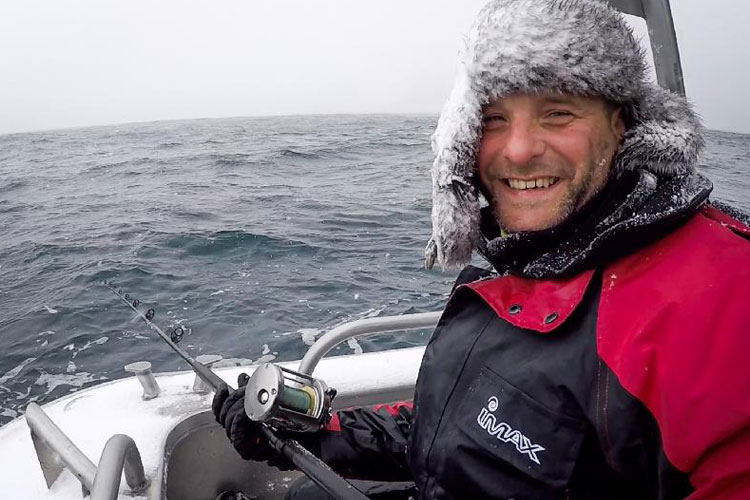 So once again we are trying to do everything for our guests to get the best experience possible when they travel with us!
Would like to thank all the guests for an enjoyable week despite the few hours at sea. We have instead enjoying a cruel King crab buffet at the hotel on Saturday and invited to lecture on Sunday of tropical destinations and ensured that everyone had a good stay you can get under such tough conditions that we had. Even so travelled all homes with their fish boxes filled with fine Skrei that they can now enjoy with family and friends.
Thanks Johan and I bet a little talk about warmer destinations lifted everybody's spirits and well done for keeping everyone entertained. If you would like to fish this destination and stand a chance of absolutely smashing your PB's then call us on 01603 407596. We have very limited spaces for our 2018 Hosted trip which I would highly recommend for this time of year
To view this awesome trip simply Click Here
Tight lines
Paul