Havoysund is producing some cracking fish of all species and with our Hosted trip led by Mathew Rickard coming up, I think the guys going on it that read this will be even more excited.
Ulfe & Sebastian the guides over at Havoysund haave been catching his guests some pretty impressive fish of recent and Sebastian even helped hand line a Halibut in (Read the report below) Havoysund is one of my personal favourite destinations and if you are looking for a destination of mixed species and very good amenities, then look no further than Havoysund. If you would like further information on this feel free to call me on 01603 407596. Enjoy the report
FISHING REPORT
Then we were in full swing with this group in Havøysund. The wind has finally settled and immediately when we get to the right places, things happen. The guide boat focused on a little mixed fishing today, focusing on halibut at the beginning of the day and then switch to cod fishing. Already in the first run, one of the guys was able to strike gold, but if that were not enough, he took a second already on the second drift!
After the two drives, we agreed to go out and try the cod luck. It became a real dream start for our guest. As soon as we had started fishing Leonard stands with a really nice bend after a while, a really long cod we weigh to cruel 23 kg and a new PB to Leonard.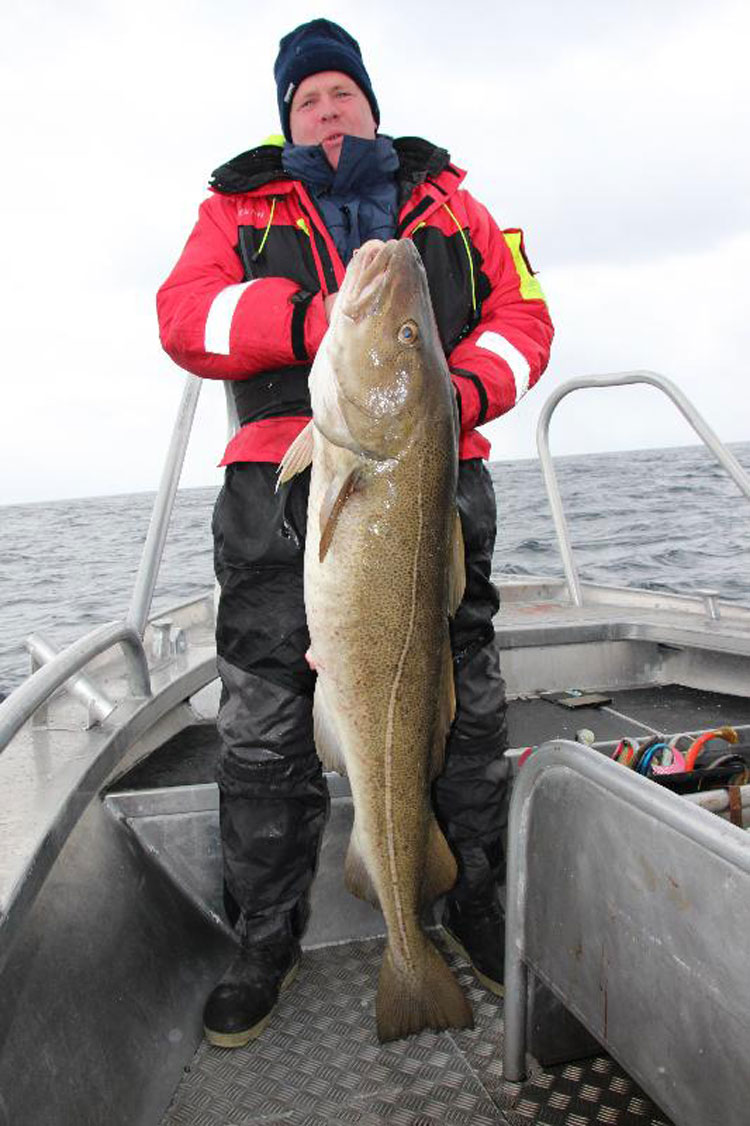 We continue to pull a lot of cod when it hits our female guest Tina Jandelin who pumps up a cruel cod we weigh to 15 kg and also PB to her. We can sum the day as really successful in the guide boat.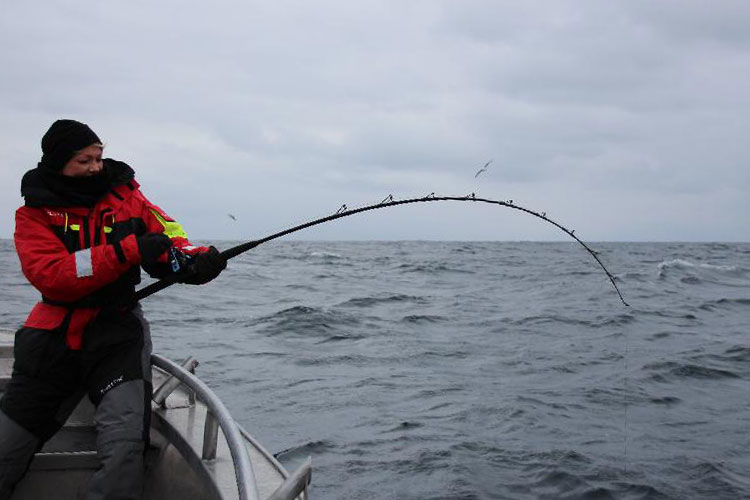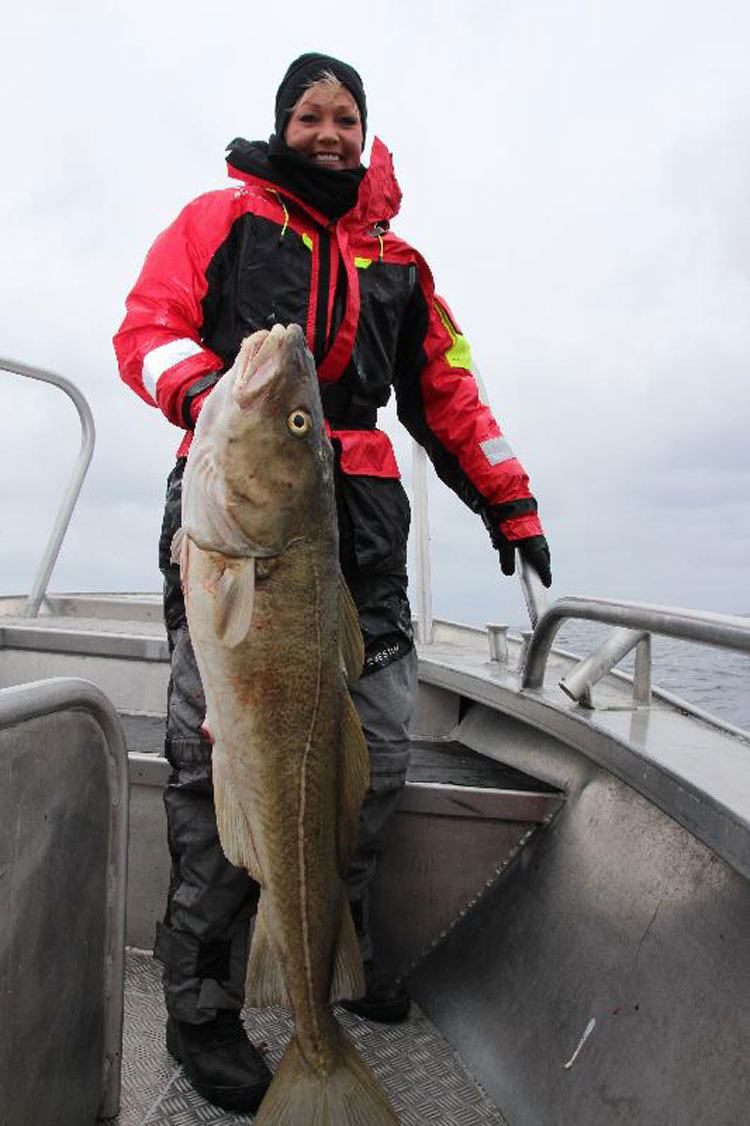 By the way, there have been a lot of halibut and a lot of cod and the weather just looks better and better as soon as we may get snow because so far it has snowed every day.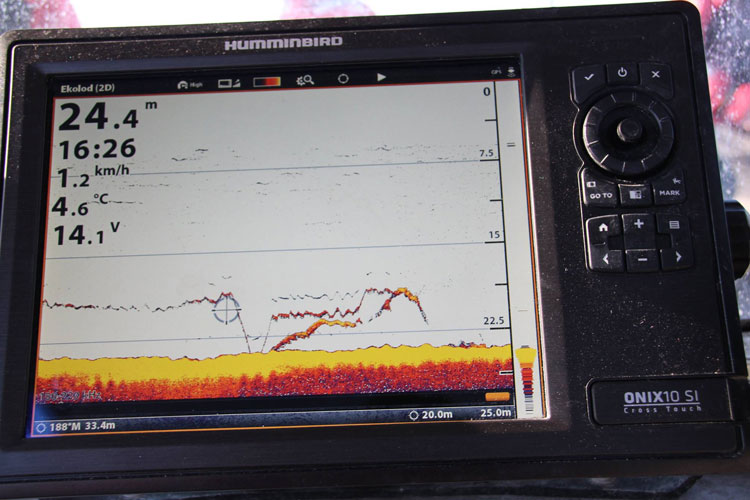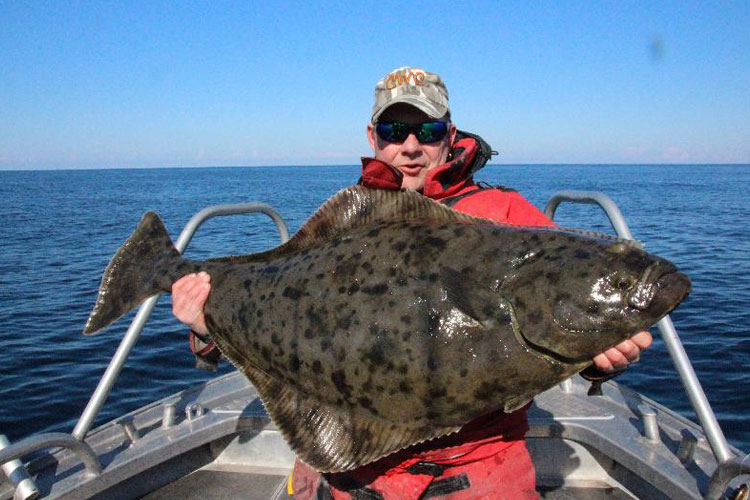 FISHING REPORT
The following story may sound like the worst mishap possible but luckily everything is on film.
After breakfast at the hotel we went out with the guide boat with the view set on the Halibut.We start the first operation and after a minute in the beautiful sunshine, Lars decides to take a cup of coffee. I ask Lars if it's ok if I take over his rod 2 minutes while he is enjoying his morning coffee. Of course Lars and I will send down the jig, a Cola Crazy Daisy 400 gr to the bottom. Weave up some meters and little jigs for a while. Smack and a Halibut takes it.
Estimate the fish to be a meter or so ..
Lars is allowed to take over the fight. At the same time, Jörgen, Tina and Hollander succeed in getting their lines entangled in Lars Lina. I figure out the situation and try to untangle the mess and unfortunately I cut the wrong line that proved to be the one with Halibut attached but luckily I still had hold of the line …
When I understood what I had done, I seriously thought about jumping overboard and disappearing. I realised that it was a smallish fish's and that it would soon be over. Ah, so wrong I was!!!
The others carry on fishing and in a few minutes I then see Tina sitting at the bow with deep bend in her rod. I look and realise soon that she has Lars line wrapped around her jig. After a little bit we get Tina's jigg and in the same moment I get her jigg and I throw it on board.
I start pulling the line by hand and feel that the fish is still on!
So it was just to put hard against hard. To be on the safe side I decide to put on a pair of gloves, I was thinking this was going to break but then I feel I have the upper hand and continue to pull in meters and meters. Pretty soon we will see the fish under the boat and I still estimate that there is a fish just over the meter. But it just grows and grows the longer it comes.
As soon as it broke the surface of the water, I put the halibut in the lower jaw and secured the fish at the railing. This Halibut turns out to be 169 cm long. That's a 70+ kg!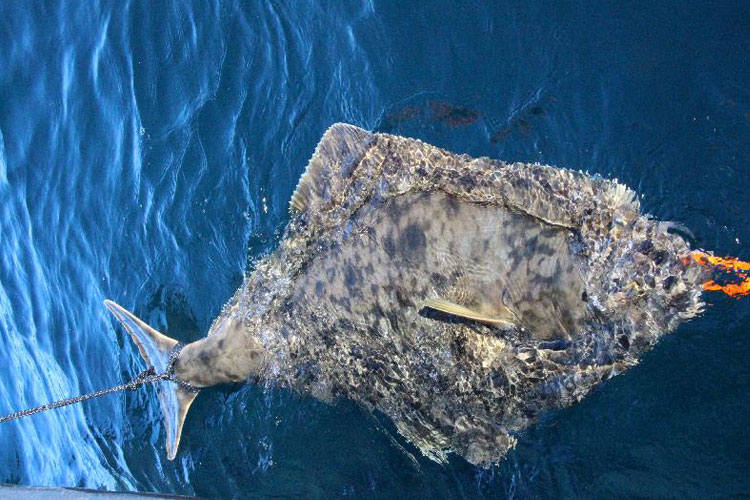 Everybody in the guided boat was involved in one way or another. One person caught most on the film, from Hook up to release. It will be incredibly fun AND embarrassing to see it all ..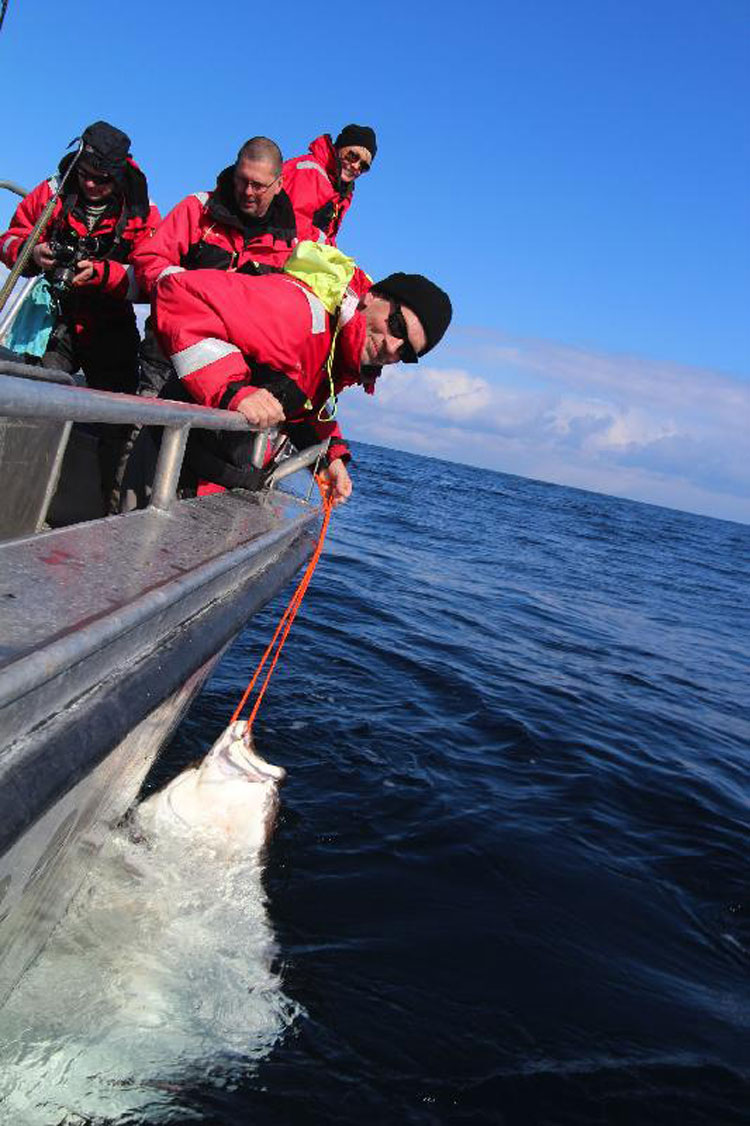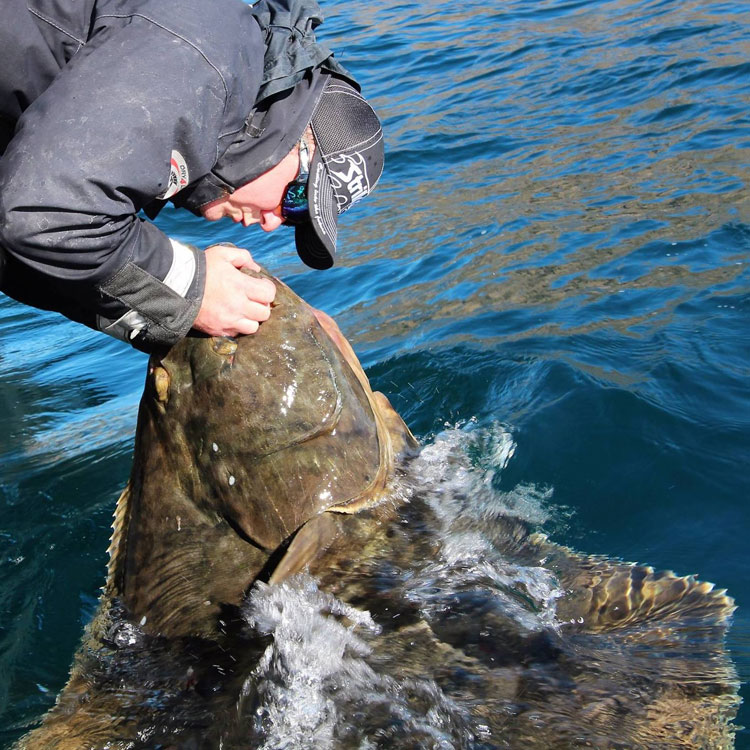 I apologise for the somewhat amateurish picture. Be a little shaky at hand for some reason.
Once in a harbour we met by happy people who caught cod up to 28.5kg.
Tomorrow's weather outlook looks even better today and promises 3m / s + sunshine so most of the guests are hanging out for a long trip!
Better pictures of the same fish will be found in the next report.
Tight lines
Well what can we say Sebastian, apart from never give up!! That maybe one of the biggest hand lined Halibut ever caught……
Hope you have enjoyed this little report and once we have the film we will share it. Like I have said above if you fancy fishing the world famous Havoysund then call us on 01603 407596
To view the trip details simply Click Here
Tight lines
Paul