We have received a report in from Farquhar Atoll in the Seychelles. The customers have been having some amazing fishing whilst at Farquhar, take a look below to see exactly what this destination has to offer the travelling angler.
We enjoyed some truly great fishing on our first week of the Sept – Dec 2018 Farquhar season with a really fun but hard fishing group of anglers. Coming off a full moon spring tide we had large fluctuations in water level and with the strong SE wind still present early season there was plenty of cold blue water for us to explore. It made casting tricky at times but the guys never let it get to them and they were rewarded with some incredible variety as well as some great GT action.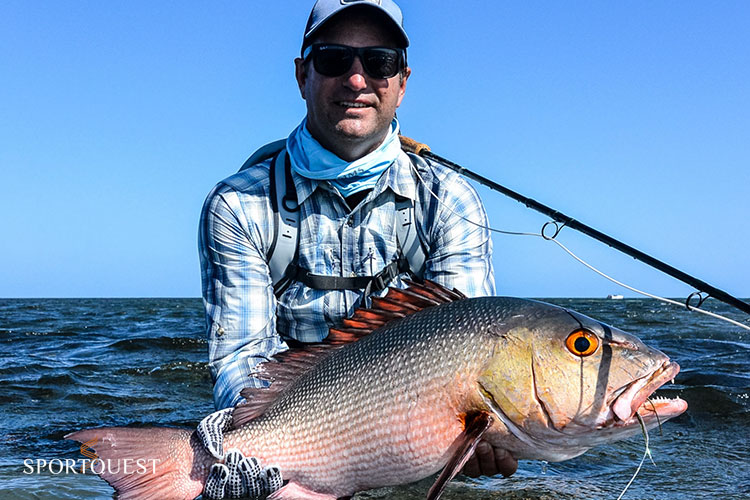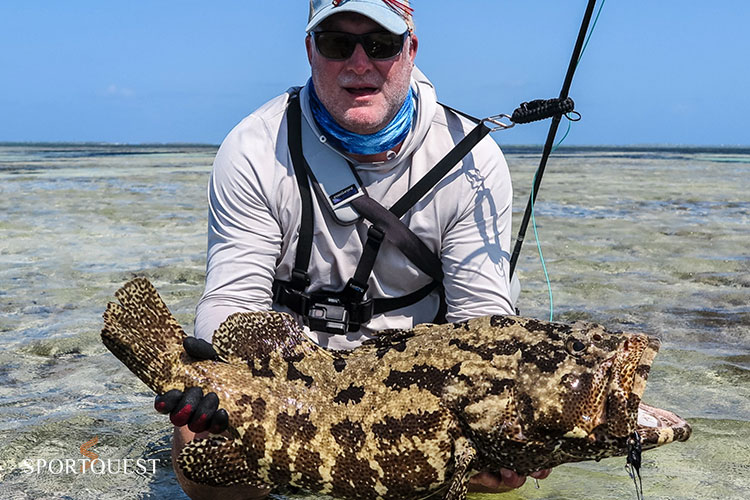 The GTs were around in good numbers and by the end of the week we had landed 33 of these incredible predators including three fish over a metre. Patrick landed six for the week, two of which were over a metre (a 101 & 102cm). François had a few stellar days and capitalised with nine fish between 70 – 96cm. Tom also had a great week landing four, his biggest a 94cm beauty. Andrew too had a special trip landing our biggest fish of 104cm fish as well as two more impressive GT'S. Brent landed five fish between 75 – 96cm, whilst Duncan's 96cm fish which was photographed in a suit and tie will not be easily forgotten. Rian got his prize fish with a GT of 92cm and when Brett added his 94cm specimen to the tally it was clear to all that Farquhar remains one of the finest saltwater fisheries on the planet.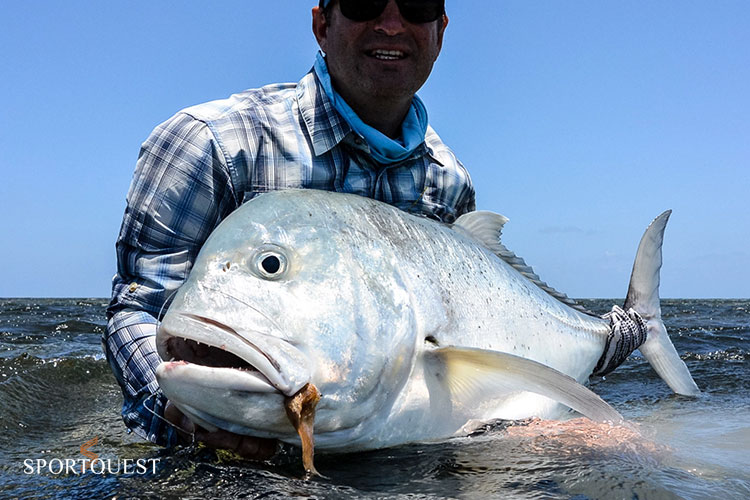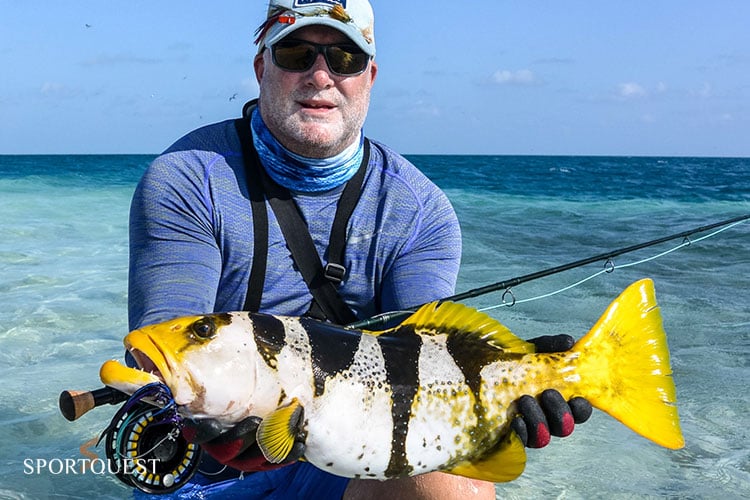 As much as the GT fishing remains a huge attraction for all, it was obvious from the guys feedback that it's the variety of species and scenarios which one of finds them in which really made their trip special. The Bones were plentiful and provided great sport with the lighter rods, Triggers too were present although never easy to land. Matt did however land a gorgeous Picasso and Francois a nice Moustache. Other notables included one Bumpie, a 138cm Dogtooth Tuna, some truly big Grouper, some Napoleon Wrasse, a small Permit (despite some bigger ones being cast to and pricked), Bohar Snapper, big Bluefin Trevally, a Black Tip Shark, Barracuda and last but not least a very large Yellowspot Trevally which was caught on the flat by Pat. A truly special fish as the adult specimens are normally only found offshore.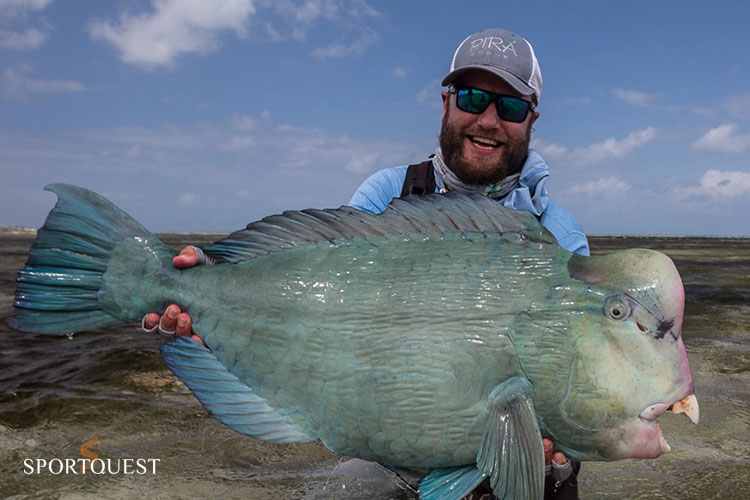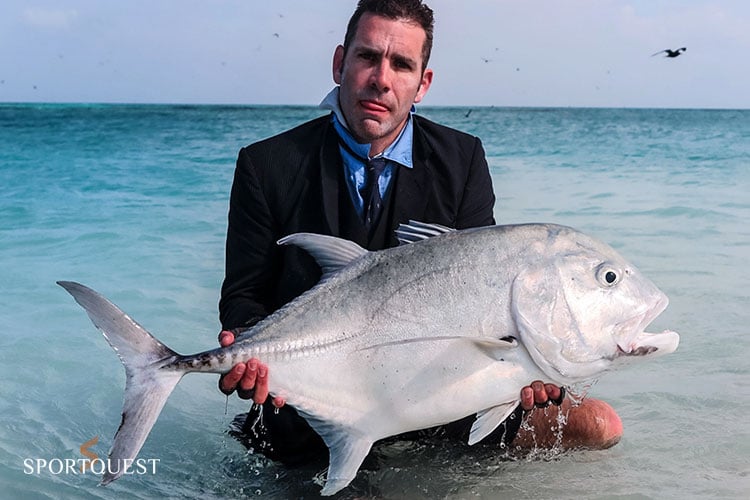 The newly built lodge continues to impress, with all of the guests very complimentary of the comfort levels and service they experienced. So in the end it was a tired but really satisfied bunch of anglers who boarded the plane heading home on the 5th of Oct. Thank you to all of them for a great week, we hope to see you all again someday in the future!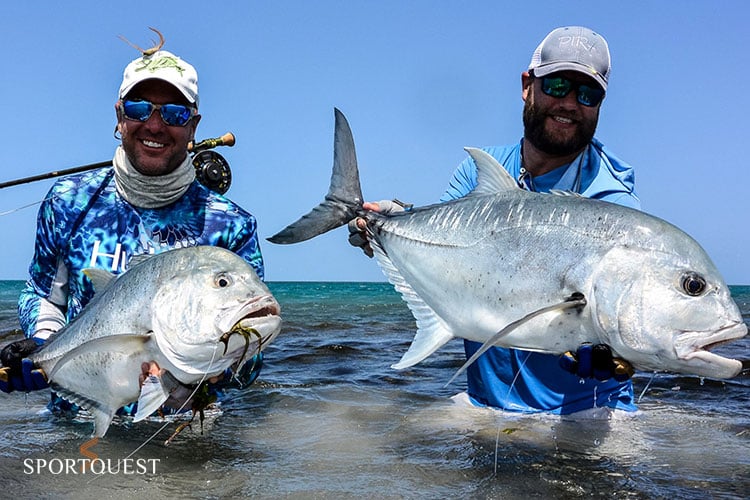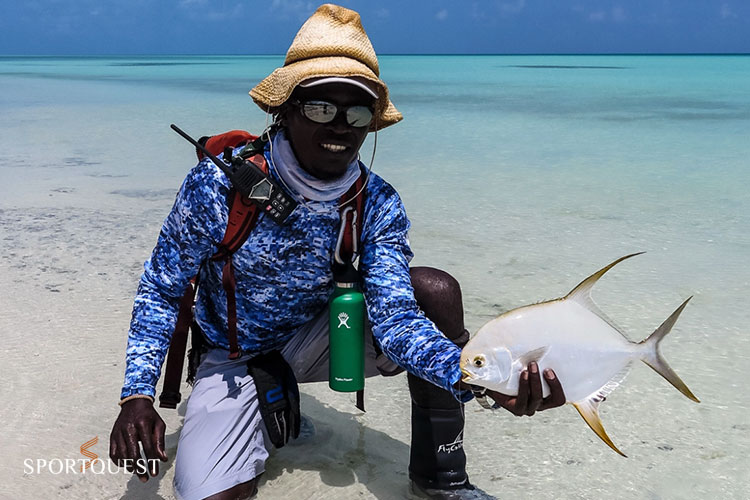 Until next week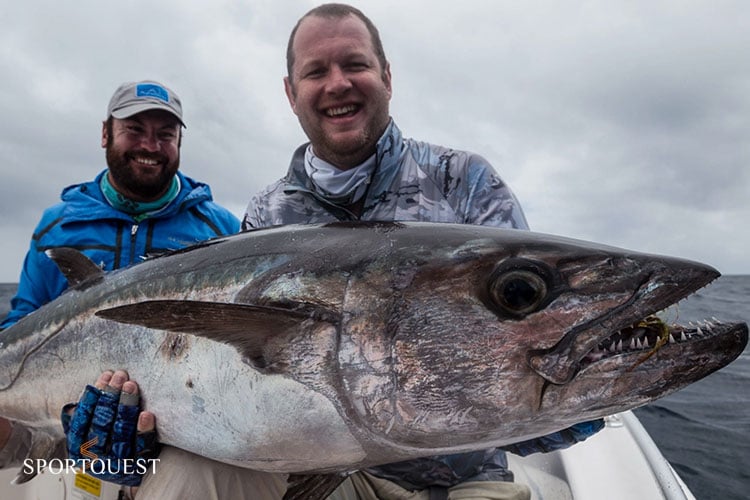 The Farquhar Guide Team
I am sure you will agree this destination looks an amazing place to visit.
Why not see what we can offer you HERE and get booked up for 2019 or 2020.
Tight Lines
Matt