Farquhar Report 18 to 25 April which is historically not known for huge numbers of Permit, however this season good numbers are being seen on almost a daily basis. So much so that Keith landed our 6th in just three weeks. Keith has travelled to some top destinations trying to catch these fussy buggers but to date he had experienced no joy. Guiding has many highlights, but the one that tops everything is seeing the joy on a client's face after he has landed a fish that has eluded him for many a moon. Congratulations Keith on your "holy grail"!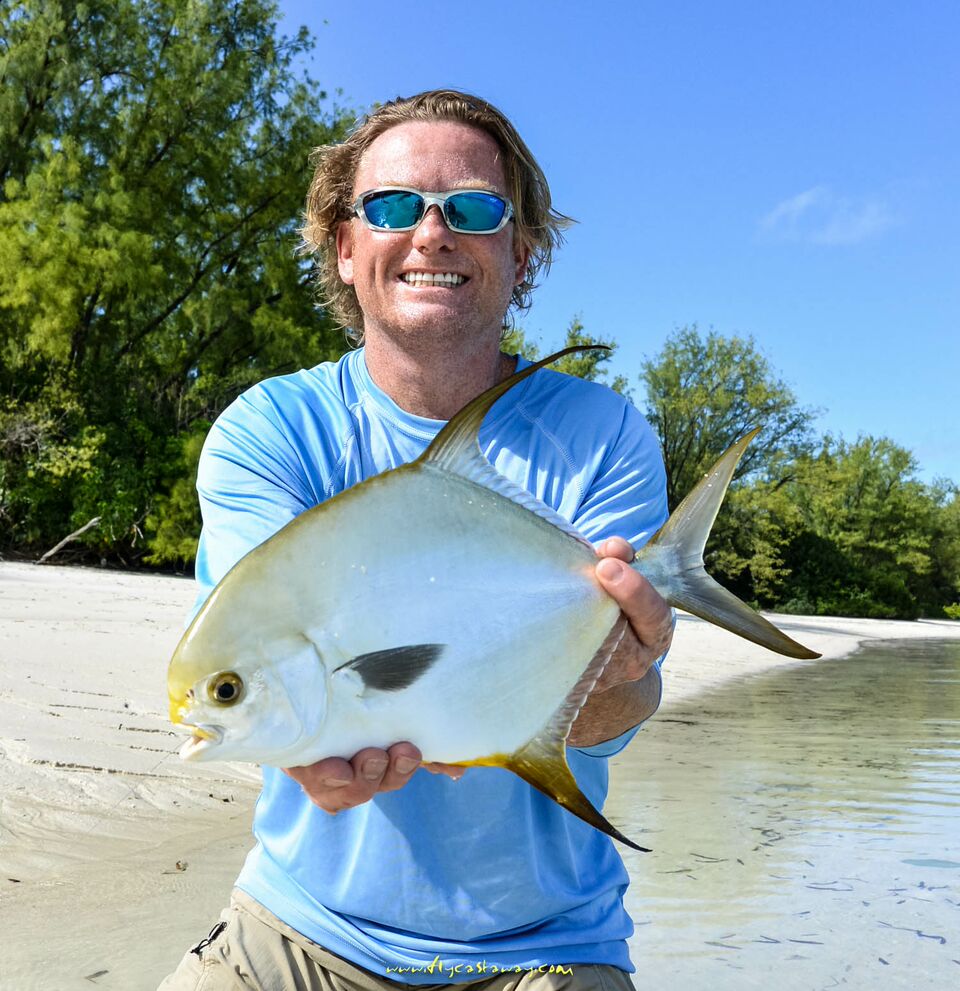 Seasoned angler Bruce focused most of his attention on targeting Farquhar's Triggerfish. After showing great finesse in presenting a crab pattern to dozens of the wily devils, a giant Trigger chased down and crunched his fly resulting in a very happy angler. He later added to his species list by calmly flicking to his tally by flicking a crab pattern at a school of Golden Trevally who were tailing hard over a turtle grass flat. Our first for the season, the beautiful fish measured a whopping 81cm, which according to the length to weight conversion table would have broken the world record by three pounds.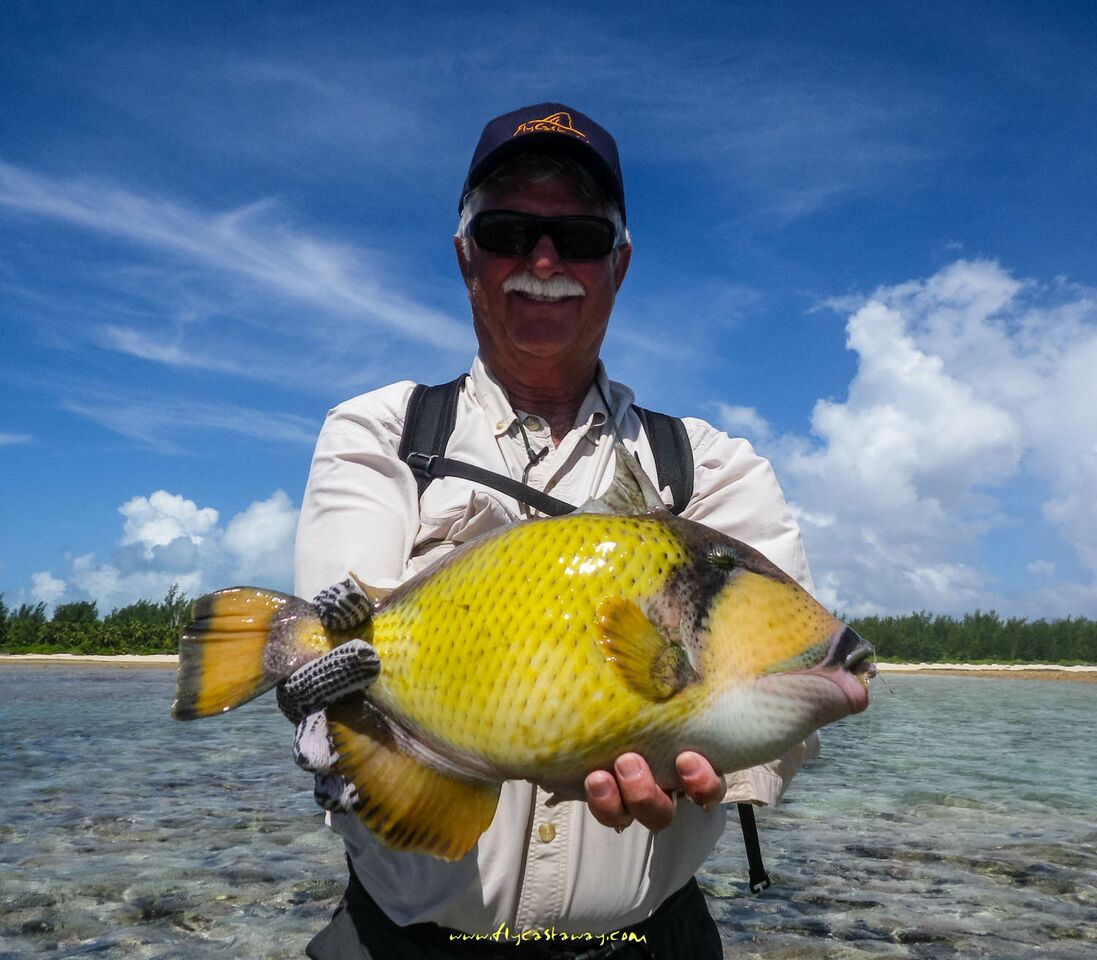 Although the intention of the fishermen is not to claim the record, this is still a truly amazing catch! All in all a great week was had by all with some truly memorable catches being made. Like all fishing, the stories of the ones that got away will remain embedded in the memories of the anglers and remembered as fondly as the ones that came to hand.
If you want more information about this great destination or fancy joining one of our hosted weeks CLICK HERE