Farquhar fishing report for last week, it was no surprise that when ten new guests arrive this week they were all full of excitement. With the new moon spring tides expected towards the end of the week we were confident of receiving an influx of cool blue water into the atoll and onto the flats. So with the weather looking stable and clear skies everyone's confidence was running high.
On the first day all our customers got fired up fishing for GT'S in a area we named the "Wrasse Hole" Here we found countless opportunities fishing for GT'S. Tactics where as normal find Mr. Stingray and all around him about 10 metres away would be awaiting GT'S, this first day was therefore a taste of what the atoll has to offer. As the week developed the GT's spread out across the atoll, but despite this shots presented themselves to our eager customers. Even though there was countless opportunities on the GT'S not all chances resulted in hooked up fish but that's the way it goes with GT fishing. They are tough fish and never to be underestimated. Almost the whole group managed to capitalize on these opportunities, with 13 fish being landed during the week. The highlight of our Farquhar fishing report was undoubtedly the 108cm fish landed by Jon.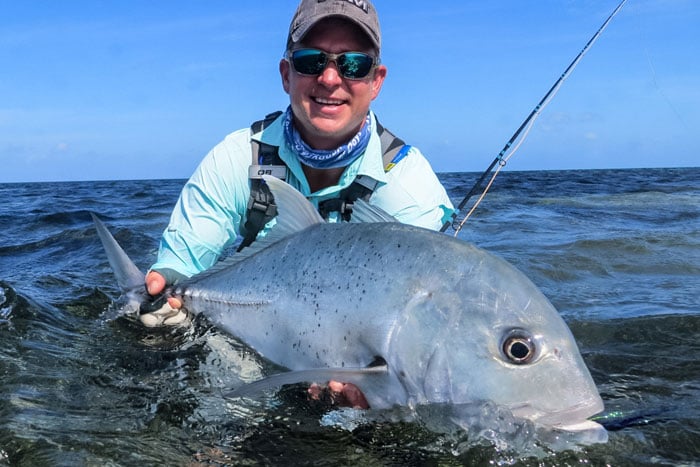 During the evening conversations over dinner some customers made it clear that another preferred target species Farquhar's famous Bumphead Parrotfish was on their radar. These guys were in luck as the shoals provided consistent action and opportunities, the blue paddle tails enticing our anglers time and time again. On one day two customers both managed to hook and land good specimens on the same day which is an incredible achievement and one which will no doubt remain in their memory banks for years to come.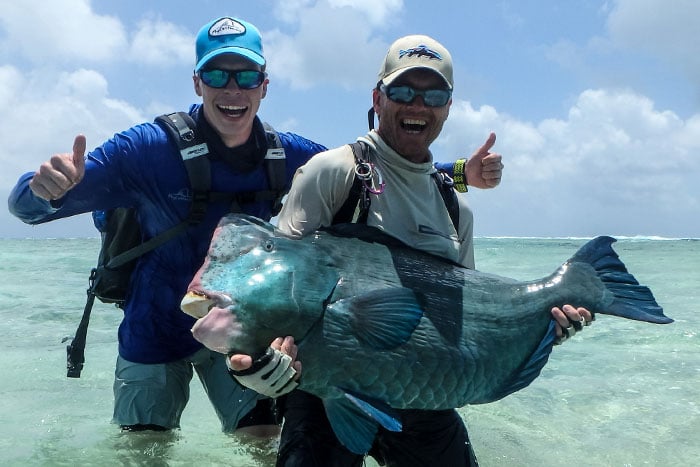 These two fish were also exceptional Bumpies, with the fish measuring 108 cm and 109 cm respectively. Despite only four being landed, the amount of enjoyment/desire/frustration that was evident on every customers face when fishing for Bumpies suggests they will be back to set the score straight!
In addition a large numbers of Triggers showed themselves to us this week, their tails scattered across the atoll as they scoured the crunchy coral for something to snack on. Despite healthy numbers and opportunities they proved fickle showing once again why they are such a prized catch in the Indian Ocean. Our customers were not deterred however and with patience came reward, with two specimens that were tricked by their crab patterns, which were well presented. Under these conditions this species is often the most rewarding species to target. That's why these fish are considered by many saltwater fly anglers to be the equivalent of Permit but in the Pacific Ocean.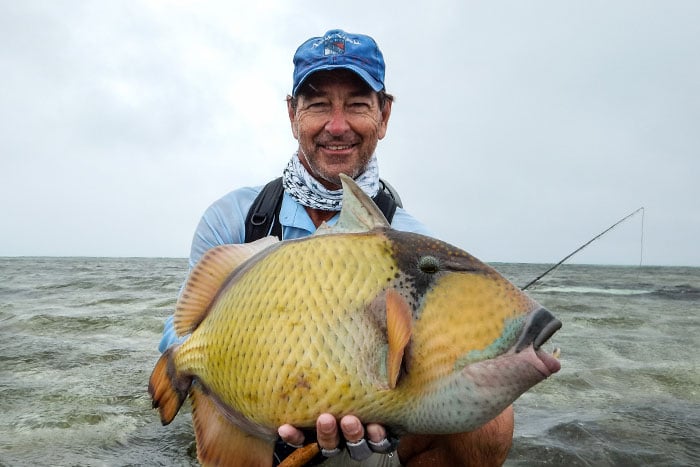 A major highlight during the week was the 1.53m Barracuda that was taken by Paul. After witnessing the "croc" chase down and devour a Bonefish on a white sand flat he made a quick cast right in front of the fish. The fish charged and bit the fly clean off before the set could even take place. The next rigged rod was taken and another cast was made, the fish immediately eating again. Incredible to witness! This time the fly was set in the corner of the mouth and the monster seared off in a series of grey hounding leaps across the flat. Thanks to some careful boat and rod work guest and guide managed to land the trophy fish without any wire at all. A truly memorable fish and experience!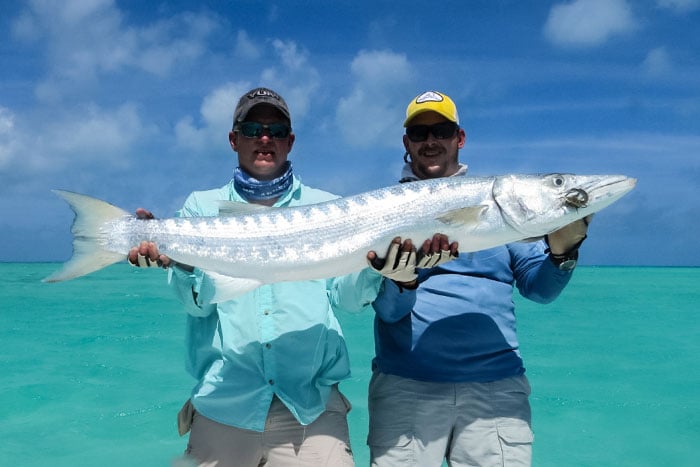 In addition to the fish mentioned above, countless grouper, snapper etc made for a very enjoyable trip. The offshore fishing too fired in a large way, some really large GT's being the highlight. All in all a very fun week to be a part of, with great new friends made!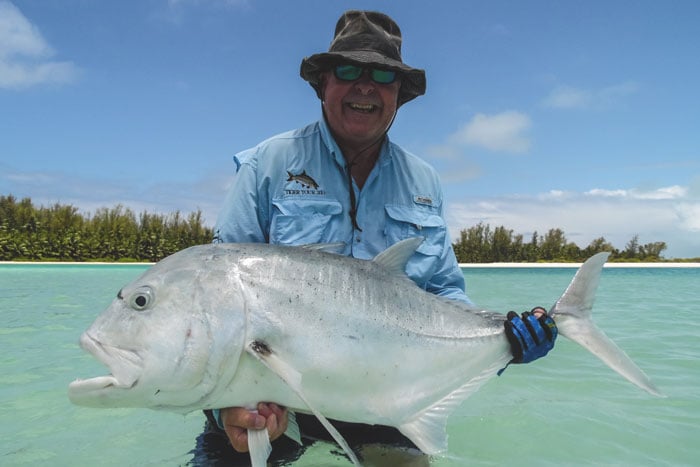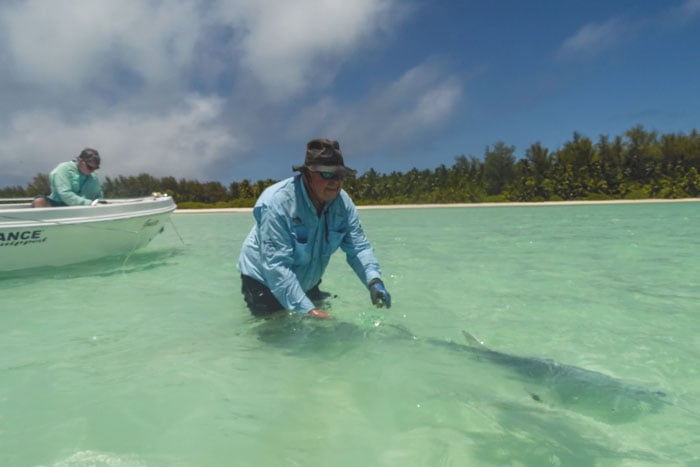 Until next weeks Farquhar fishing report
Tight lines
If you have ever fancied fishing with us on Farquhar in the Seychelles, see our full trip details with our exclusive price guarantee CLICK HERE
Alternatively why not see ALL our saltwater fly fishing destinations., CLICK HERE