As the season starts to finish over in Northern Norway we still have a couple of groups making the most of the late season run of fish.
FISHING REPORT
As you may of read in our past reports, it's the Lofoten Islands that has taken centre stage this year with the sheer amount of huge Halibut and hard fighting Coalies and all you need to do is look at what is available for 2017 to see where people are travelling to next year!
This may well be our last little round up from our North Norway sea fishing camps and hopefully you will get some information from it that may help you decide where you want to go next year, plus a little sneak peek at our brand new destination for 2017. If you have any questions about any of our trips in Norway feel free to call me on 01603 407596 anytime.
This destination is still fishing very well and more and more big Cod are showing up. Havoysund has been a little slow on the Cod front this year, one week to the next has never been the same. One day they are there the next just little ones and the more and more people I speak to about Norway, I keep hearing the same thing all over Norway.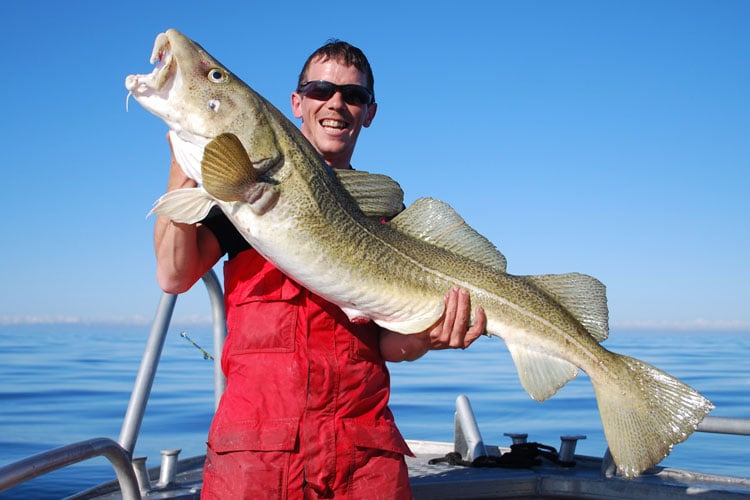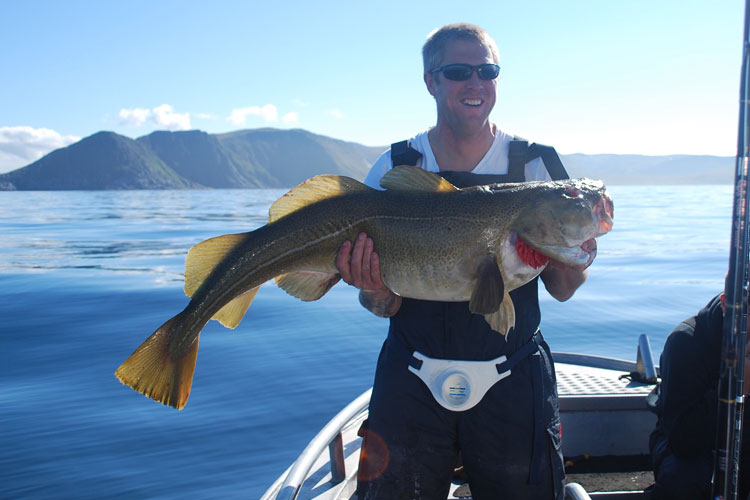 The Halibut fishing has been on fire of recent and the groups that are still enjoying trips there have been having some amazing results.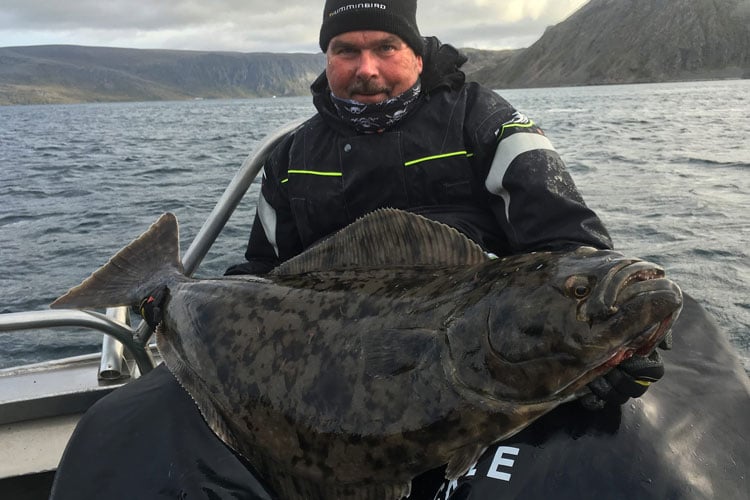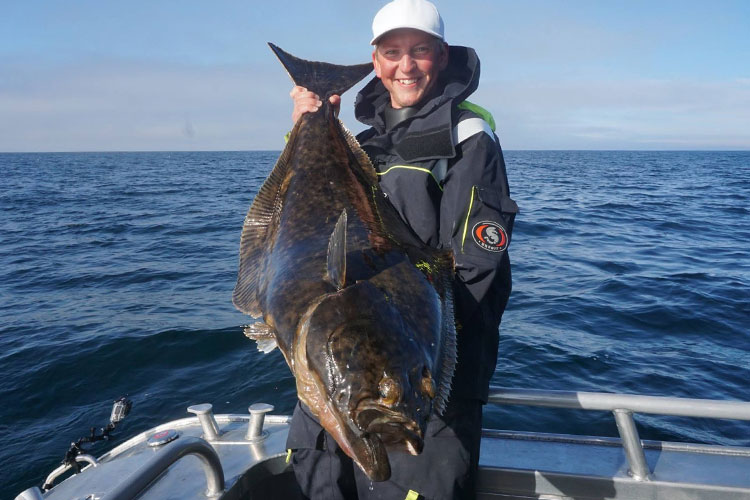 Just a little thanks to the guides at Havoysund for all their help this year and I am sure all our anglers that we have sent there will agree with me that their holidays are made just that bit extra special by the services they provide. So thanks Ulfe and Henrik
Everybody has been reading lots about this part of Norway recently and this destination is no different. Located half way down the Lofoten Islands it is set in some prime fishing grounds. The Cod fishing has been very good recently with the odd good run of big Coalies.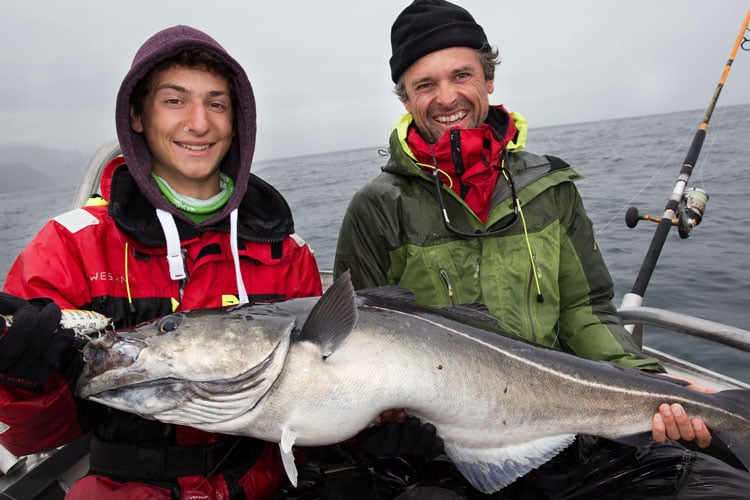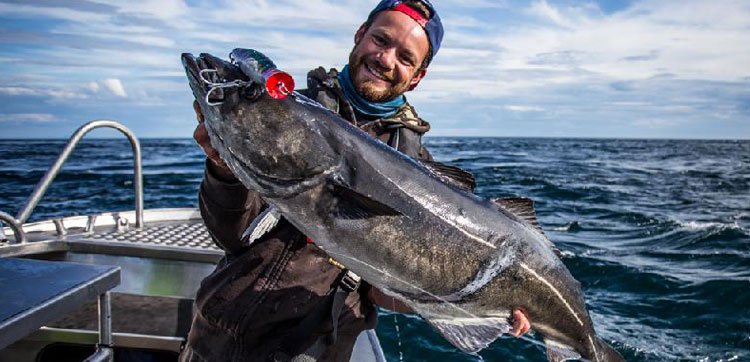 When the anglers have been going out for the Halibut they have not been let down as there are some excellent fishing grounds very close to this camp all around 20 – 30mtrs with a strong current running through, perfect for the hunting Halibut.
Now this is the camp every one is trying to book on to and by the looks of what is left for 2017 there are going to be some disappointed anglers out there that have said I will book it later.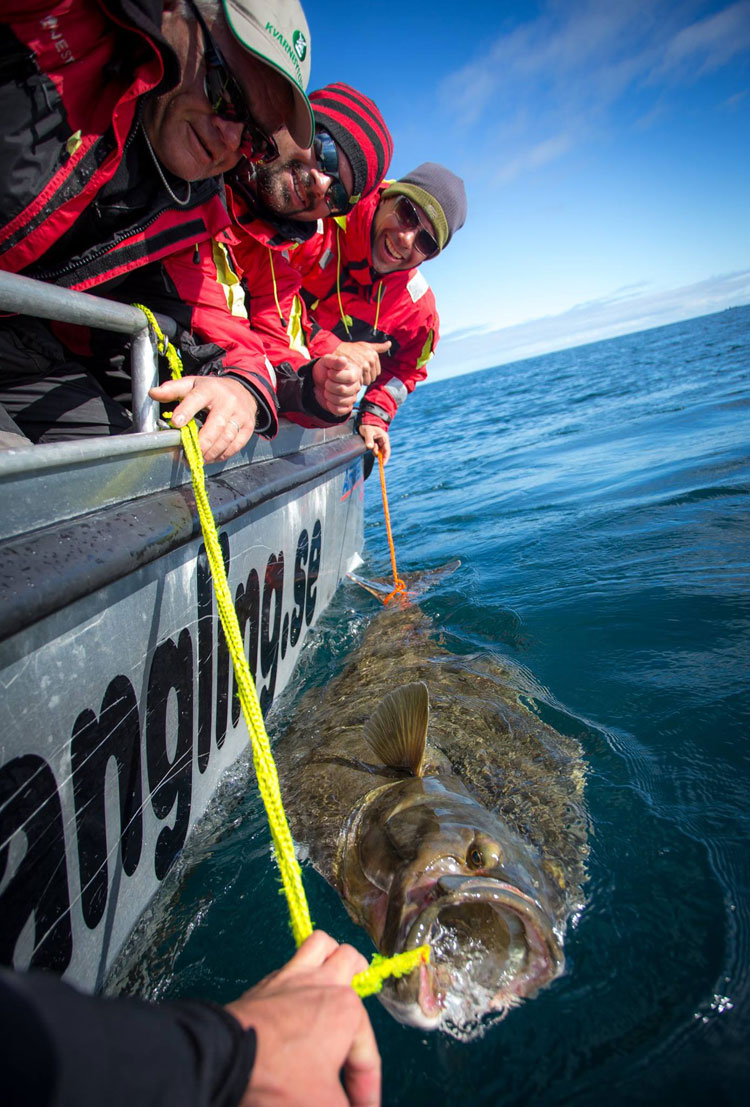 The Halibut fishing this year has been absolutely outstanding, we get blown away when we look back over the year to see what has been caught and more importantly what has been caught and released. The fishing for Halibut has been all with in a 10 minute boat ride from the cabins and we think this is another massive draw to this destination.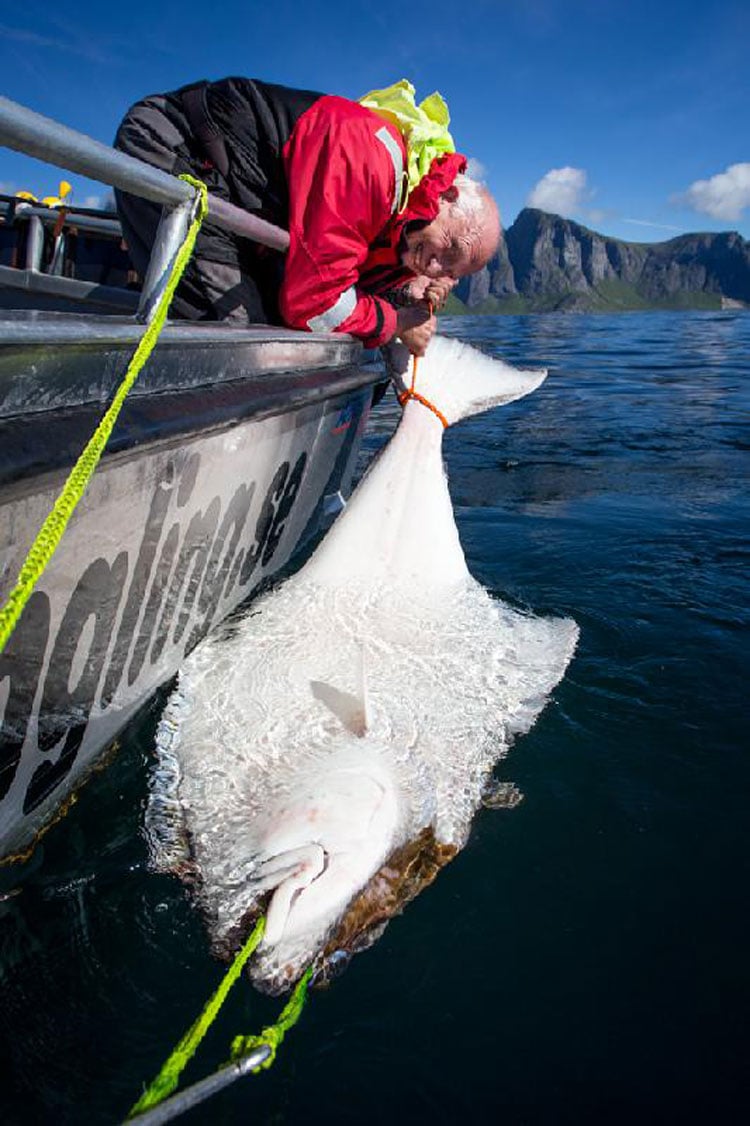 Not only has the Halibut fishing been excellent, it's the Coalfish that have also drawn hundreds of anglers there as it must be one of the best places to target huge hard fighting Coalies off the top with poppers, diving lures etc and the results have been so rewarding.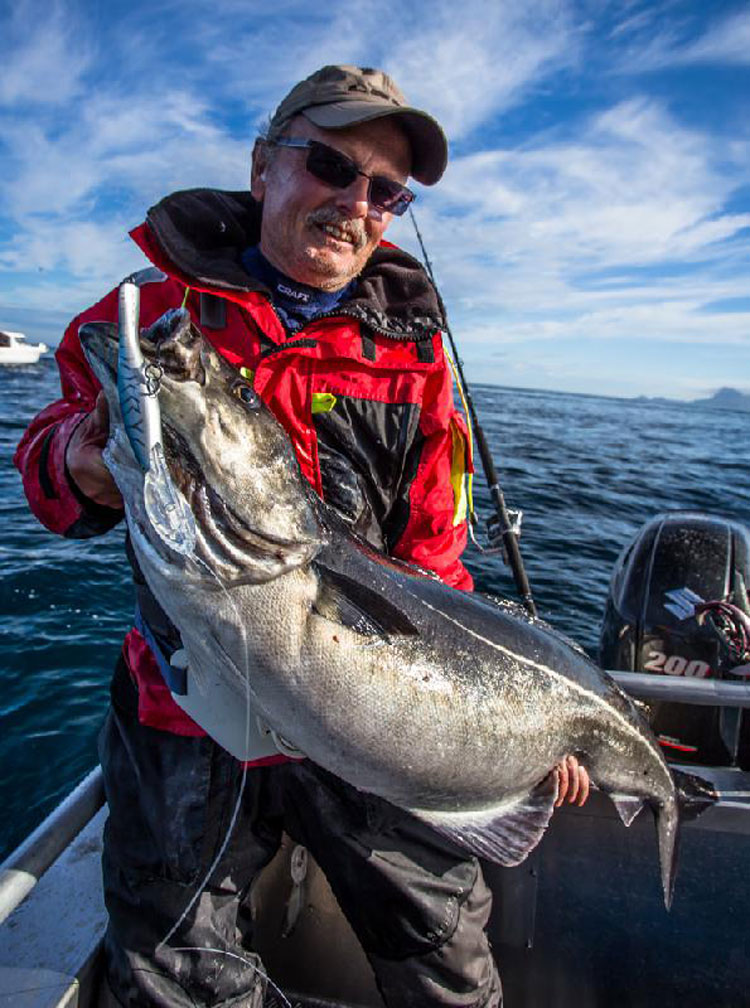 Sandbakken, this year has been on top form producing some excellent Cod fishing and also the Coalfish have been stacked in the surrounding fjords. The waters around Sandbakken Lodge are the perfect place for people that are not that confident of going out on the open ocean as the fjord is packed with all the species you want from a trip to Norway.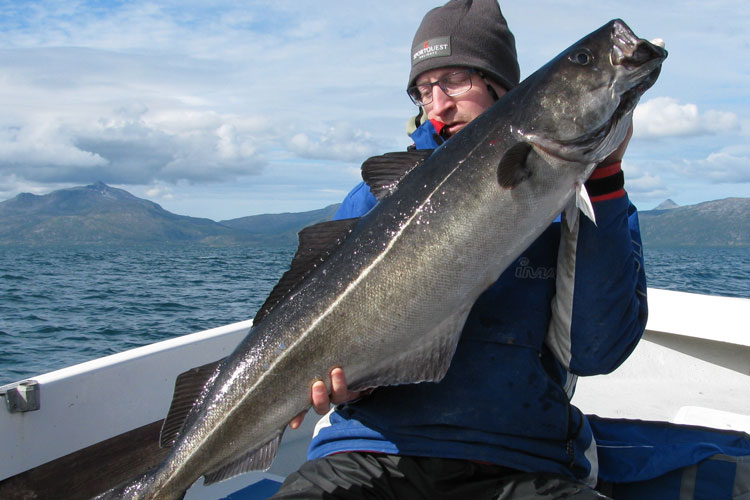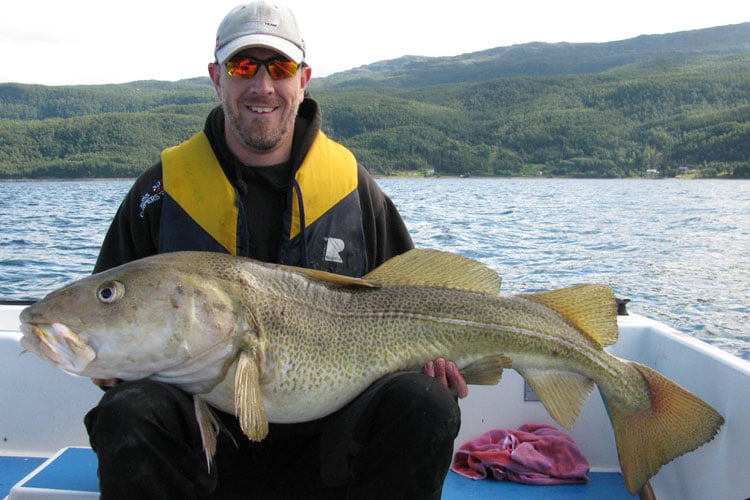 The Halibut fishing has been getting better as the year has progressed and the anglers who have spent time in search of them have come back to harbour very happy with some great results.
One of our newest destinations in Norway and for the anglers that have visited it this year they have come home with glowing reports and fish packed stories.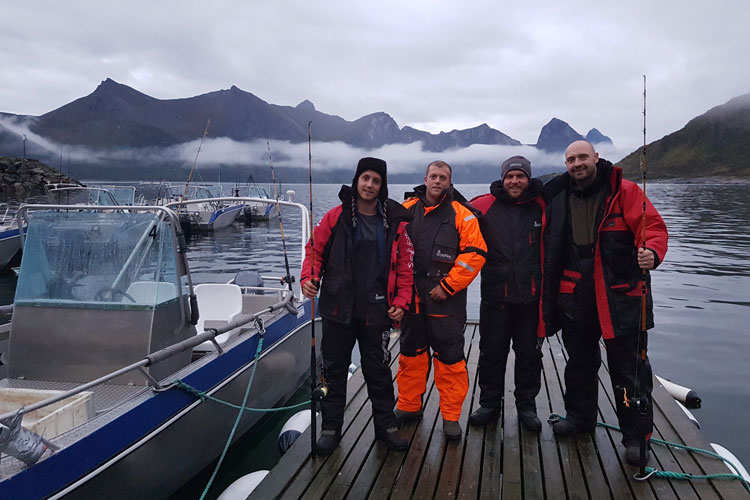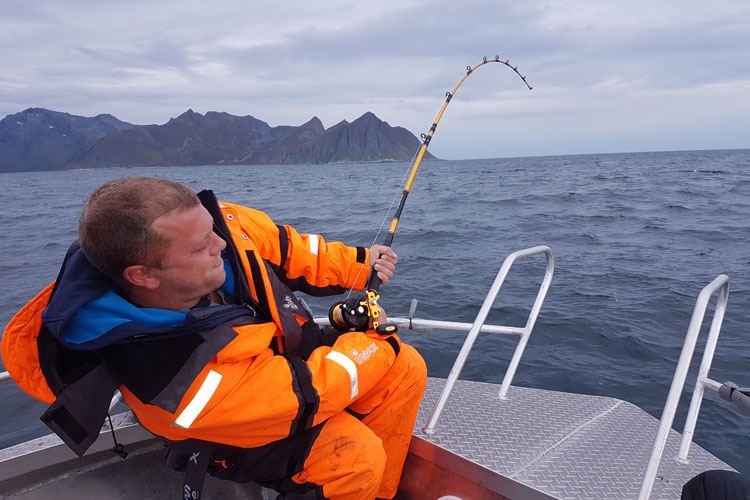 This destination is located at the mouth of a Fjord with open ocean fishing a short drive away so you can get the best of both worlds. The Cod fishing in the open ocean has produced huge bags of Cod to impressive sizes. The Coalfish have been steady with fish caught to just short of 14 kilo's.
The Halibut fishing in the fjords has been very productive and for first time Norway travellers we recently sent over there, they managed a lovely sized Halibut on their first day.
This is a little sneak peek at our brand new destination for 2017. It is located in some fantastic looking waters and test fishing has been very productive and we strongly believe that the 2017 season will see some excellent reports from the waters surrounding this area, so watch this space!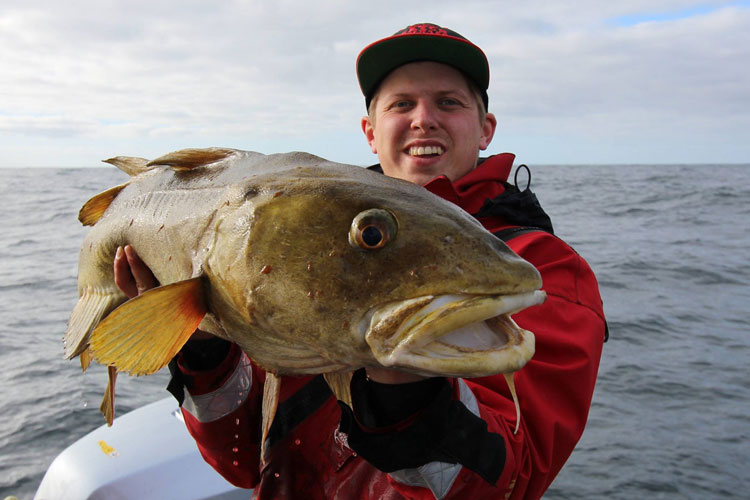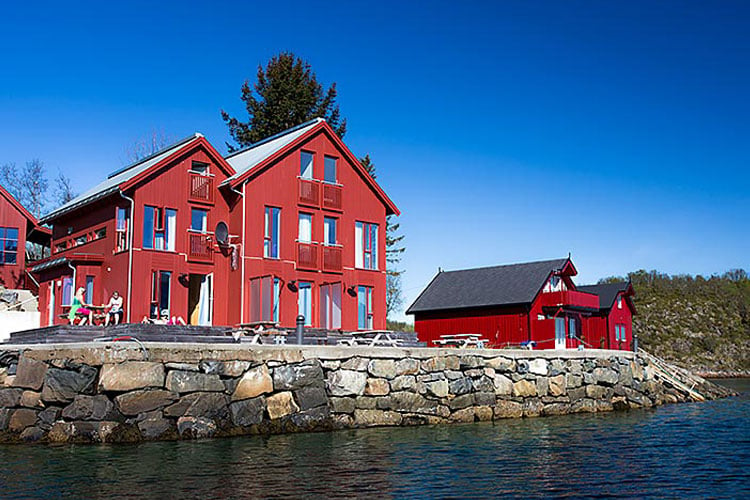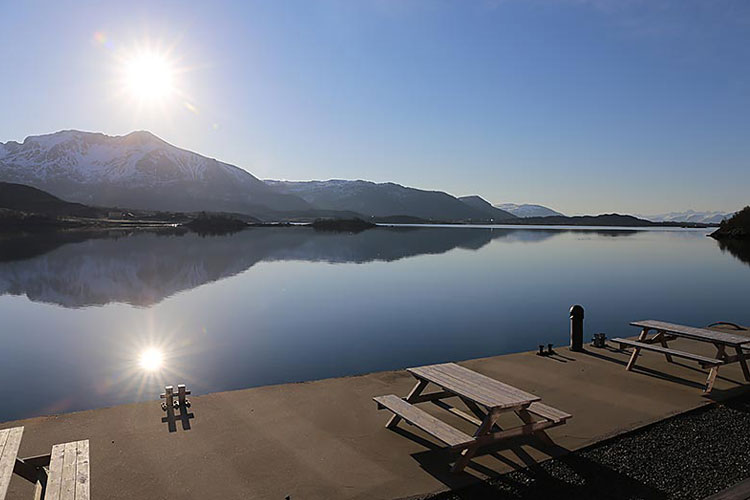 Well, that's nearly it for the 2016 sea fishing in Norway season and hopefully you have enjoyed our reports and have found some useful information in them. It just leaves me to thank every one who has travelled with us this year and we at Sportquest Holidays look forward to making your dreams come true for 2017.
If you would like to see what we could offer you for next year or even 2018 simply Click Here to view all our fantastic sea fishing destinations in Norway
All our very best and of course tight lines
Paul Stevens