With our annual summer hosted trip to Havoysund getting close, we have been watching for reports and the signs are looking good. There will be 12 anglers on my hosted trip, however there are also just over 20 more people coming from Sportquest to Havoysund for the same week!
The Halibut festival is the main draw for many people on this week and it is looking like we (Brits) may have a few boats entering the competition this year. Lets hope we do ok, so watch this space!
Havoysund is my personal favourite destination in Norway, its stunning scenery, the location of the cabins, the boats and more importantly the fishing! If you would like to get something booked in for 2018 then Havoysund offers everything. Just call us on 01603 407596 and we can get you fixed up with some prime dates.
FISHING REPORT
Now the hot weather has once again been found in Havøysund and we enjoy fishing in this fine weather. The week started with hard winds and rain that drove down, which affected the fishes negatively and we got a really slow start of the week.
Our Norwegian guests decided to fish during the night Wednesday and Thursday when the winds were a little weaker which resulted in 5 nice Halibut with a peak of 137 centimetres.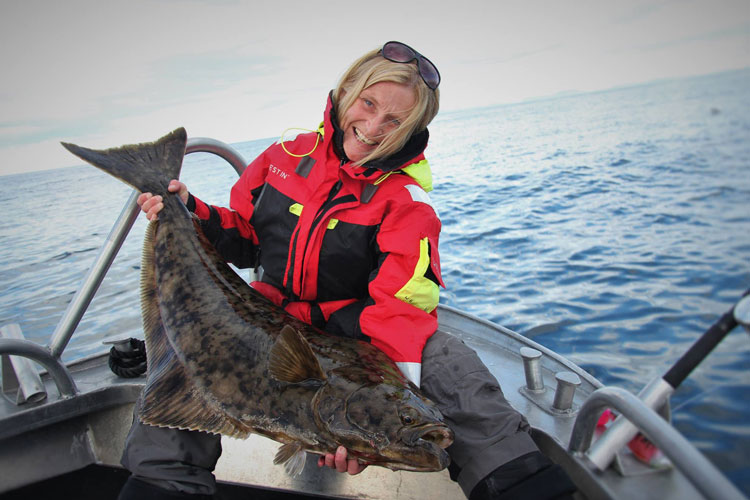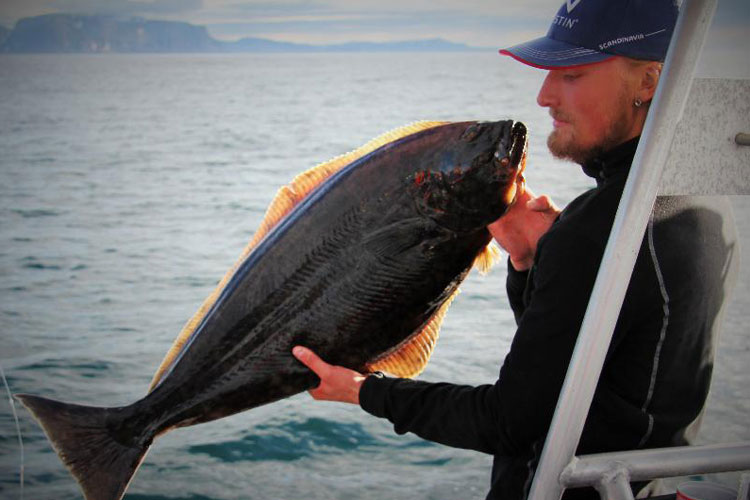 During Saturday, forecasts were stable and we could finally fish where we wanted to, and the results were expected to be much better than the first few days. With a bunch of boats that steered north out for large Halibut, the fish was active right from the start, and after a few missed fishes, it sang in Axel's rod, and he himself had to fight with a real dream fish that, after a successful landing Measured to 179 centimetres! (Estimated at 184LB)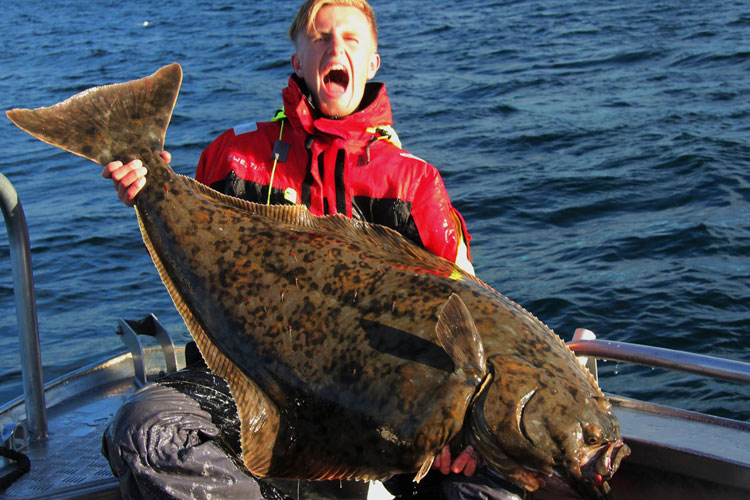 For us we headed south, the day was initially sluggish, but when the fish became active in the afternoon, there was no doubt that the Halibut were hungry. After a few fine Halibut up to 130 centimetres, (Estimated at 65LB) it looked like Johans was in to a big fish, and with a big fish on the hook and a 3-knot operation, it was really hard to lift the fish from the bottom and after a fight between man and Fish, so I could finally land a really nice fish of 160 centimetres! (Estimated at 128LB)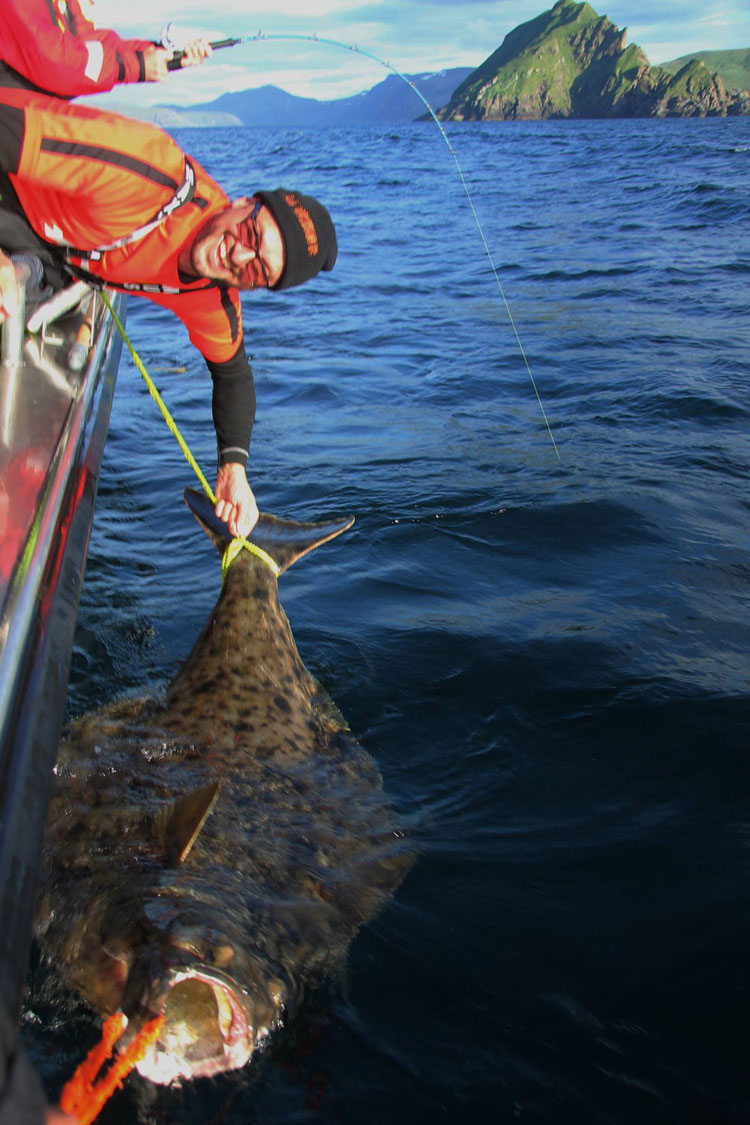 Once the fish was secured to the side of the boat, I told my little brother Oliver to drop down his jig, and before I could do anything else, I heard a screaming reel in the bow, Oliver had hooked on another nice fish that did not want to come up to the boat … After seeing the 160 centimetre fish swim back, I could help land my brother's PB at 137 centimetres, (Estimated at 77LB) even this fish as everyone else got the freedom back and swam off at full speed.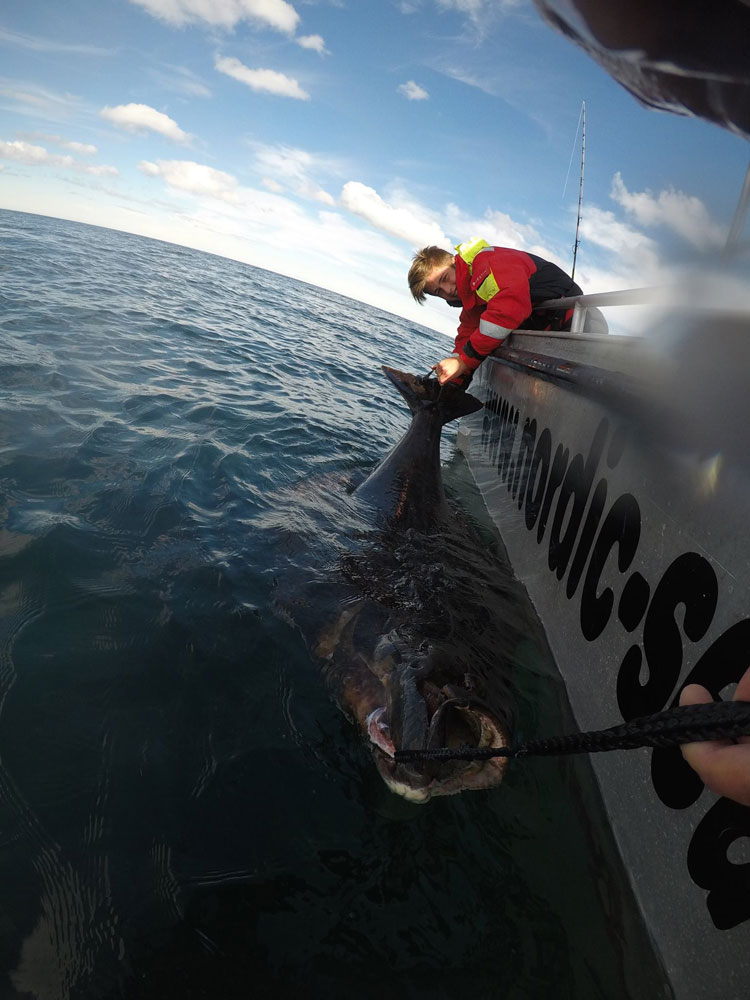 Today we have been fishing for cod, we visited places we previously fished, but today the fish was really in place and most of the boats caught large amounts of cod. The fish were biting hard and lots of Cod of 10-12 kilograms. They were also caught 40-50 meters above the bottom and offered a nice fight.
Douglas Dahlberg, Sebastian Hoogers, Ulf Hugsén,
Thanks guys for your report and it has got me fired up for my hosted trip, lets hope the weather stays like this and see you all soon.
Tight lines
Paul